How do you capture the towering aura, cultural significance, and legacy of European fables?
An excellent first step would be to drop a line to Ken Taylor. 
Ken Taylor is an illustrator who has been a cornerstone of the Australian creative scene for over a decade. The Melbourne-based artist has become synonymous with a style that marries photorealism with the boldness of a graphic novel. There is a high chance you've seen one of his pieces adorned on a wall or beaming through the fluorescence of an LCD screen. His pieces interweave intricate tapestries of linework that render life into his pop culture subjects. Taylor somehow forces your eye to deep dive into a sea of laborious detail while simultaneously never losing sight of the literal bigger picture. The list of Taylor's collaborators and muses is as awe-inspiring as they are endless. Some include Mondo, Lionsgate, Sony, Apple, NASA, Nike, HBO, Metallica, Pearl Jam, The Pixies, Phish, The National, Queens of The Stone Age, Jack White, Dave Matthews Band, Bob Dylan and The Rolling Stones.
Taylor's latest project might be one of his most exciting. The annals of Scotland's history and mythology will be making their way to our shores with Special Releases Single Malt Scotch Whisky Collection' Legends Untold'. The assembly of the smooth amber liquors celebrate the mythical creatures that have protected the soil in which some of Scotland's most storied distilleries lie. Taylor's extraordinary illustrative prowess has immortalised legends like the Spring Stallion and the Moonlit Beast. 
We caught up with Taylor to talk about his amazing career, process, and this latest collection!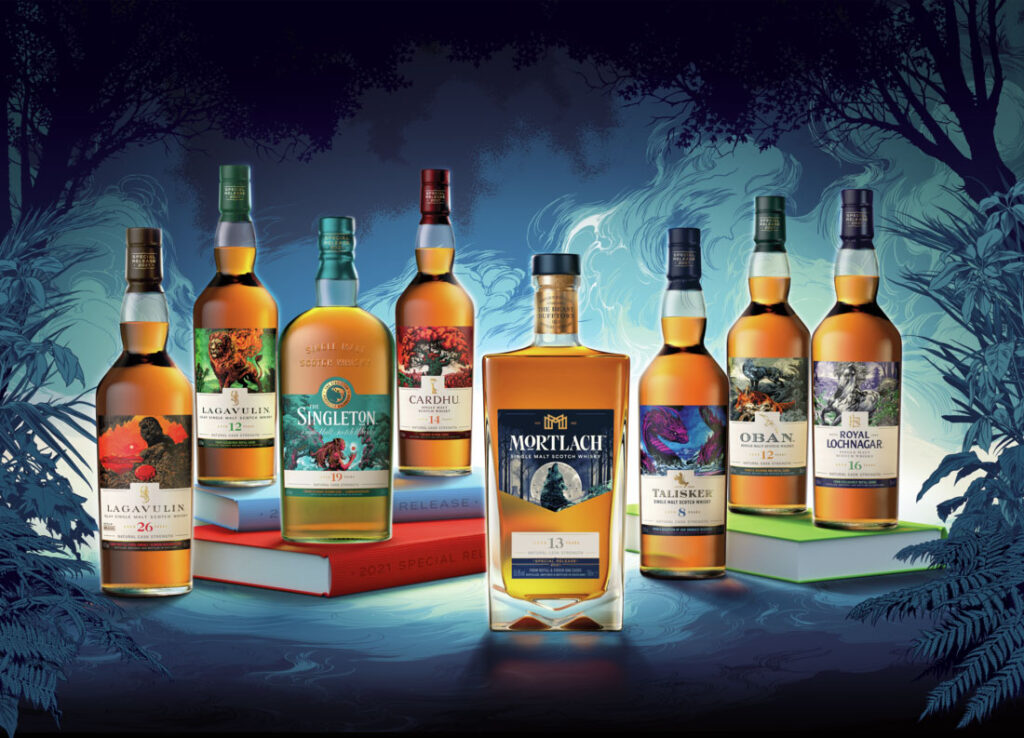 Hi Ken! Firstly congratulations on the release of 'Legends Untold' 2021 Special Releases Single Malt Scotch Whisky Collection. How does it feel for people to finally get to see your unique illustrations and get a bottle for themselves?
Really awesome! We were working on the project for almost a year so it's really exciting to see the bottles on the shelves now.
You've always been obsessed with drawing for as long as you can remember, what do you think inspired your love for putting pencil to paper?
Some of my earliest memories are of watching Mr Squiggle, it's how my love for drawing began and drawing has been an obsession of mine ever since. From an early age, my parents realised all I really wanted to do was draw and they encouraged me to pursue it. 
At 13, I was lucky enough to get a scholarship to a high school that focused on art where a lot of core subjects were replaced with creative practices. I was sculpturing and life drawing – elements that a lot of people don't start until later in their career. Art was always something I was going to do, there was never really an alternative path for me.
After high school, I studied graphic design and majored in illustration, and at the time, I was also heavily involved in the Perth graffiti scene – which had a lot to do with my style and somewhat graphic nature. I slowly became involved in Perth's music scene and started doing posters and flyers for bands, which quickly became a passion.
In 2002, I moved to Melbourne to pursue a career and my work quickly evolved from posters for local bands to posters for international bands such as Rolling Stones, Metallica, Pearl Jam, Dave Matthews Band, and The National,.20 years later I'm lucky enough that my work spans across America, the UK, and Australia.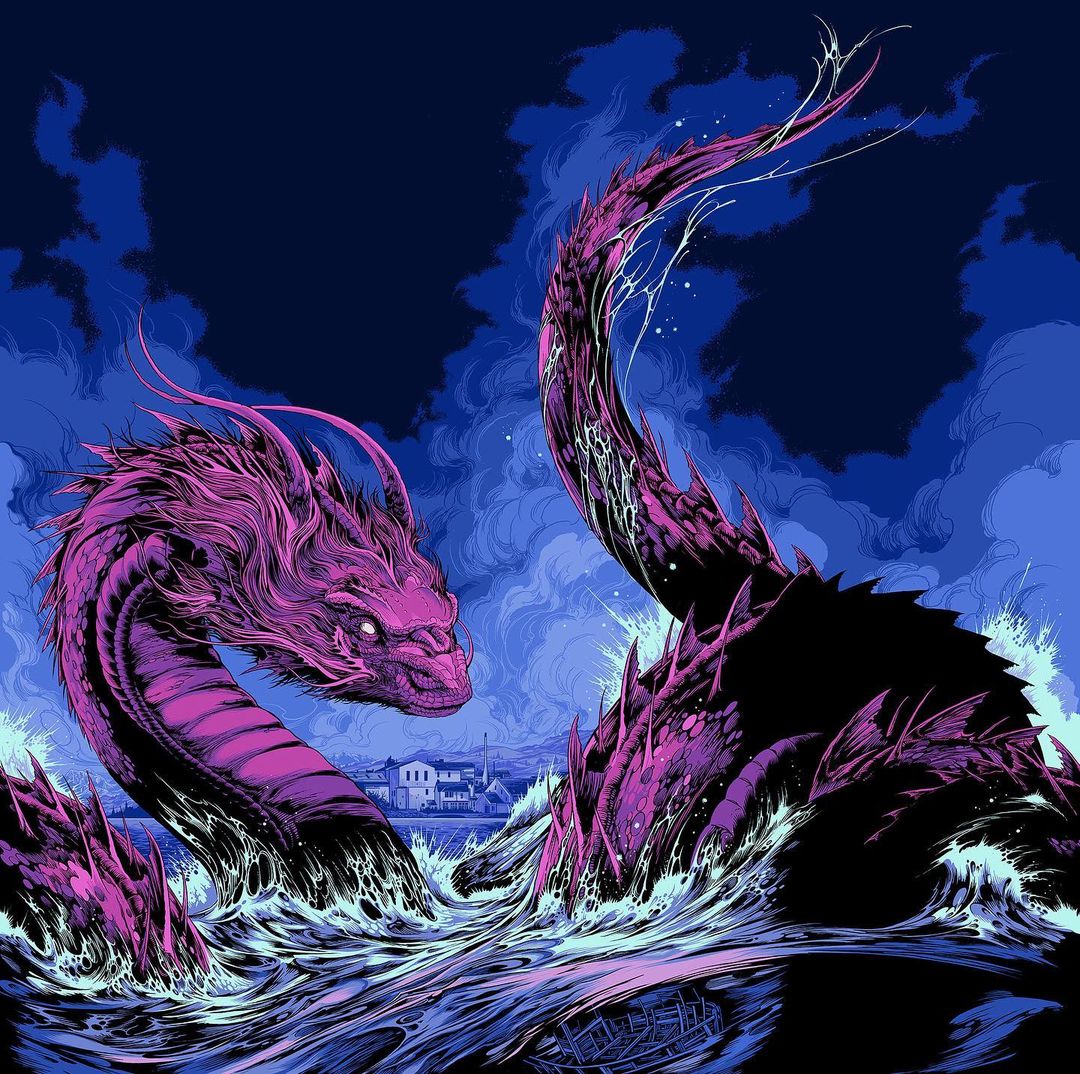 For more than a decade, you've become synonymous with illustration rendered with incredible amounts of details. What attracted you to this style?
I've always been attracted to more graphic styles of artwork. In my late teens I was drawn to Charles Burns comics – not hero comics but more fantasy graphics. Weird stuff but I really liked his work. It was graphic and created using linework only, mostly in black and white unless it was coloured for a specific frame. I've always been into bold looking artwork and over the years, the attraction has developed and grown into more of my style today. Everything of mine starts black and white – the illustration is always finished with linework and it could stand on its own – and then colour goes in to add tones.
In your career, you've designed posters for some of the biggest bands in the world and classic Hollywood films. When deciding when to start one of these collaborative pieces, what does the process look like?
Every process is unique. When it comes to bands, the process usually starts with an understanding of the vibe they're after and submitting an initial concept. When the bands are touring, I like to find a location or a story from a city's past that stands out and incorporate that into the artwork. From there, the poster or merch starts to come to life. All of the bands and I have a pretty symbolic kind of relationship, we collaborate through the creation and selling process.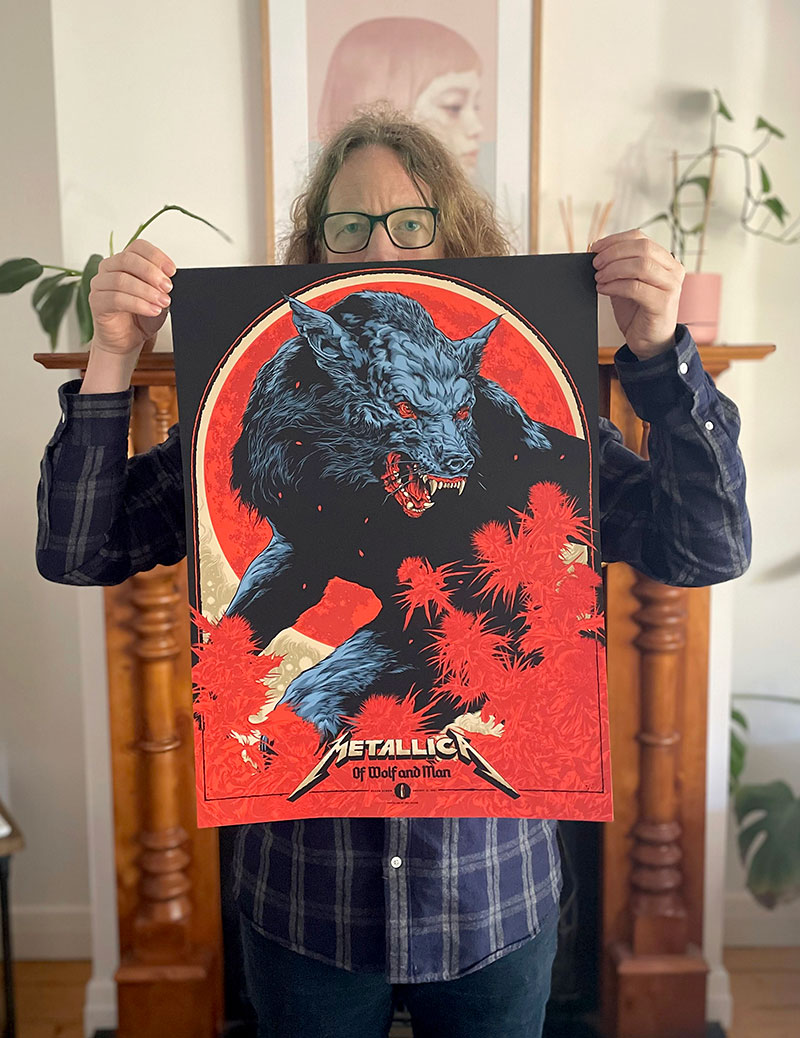 For the 'Legends Untold' collection, you had the opportunity to give your spin on revered fabled creatures. How did you approach capturing the mythology of these storied icons?
It was a collaborative process with Diageo, they would share the stories of the legends with me and we would work up a conceptual idea. From there, I would put pen to paper. The direction was to create a gig poster that we could wrap around a whisky bottle. I was able to have fun with it and make it punchy and bold.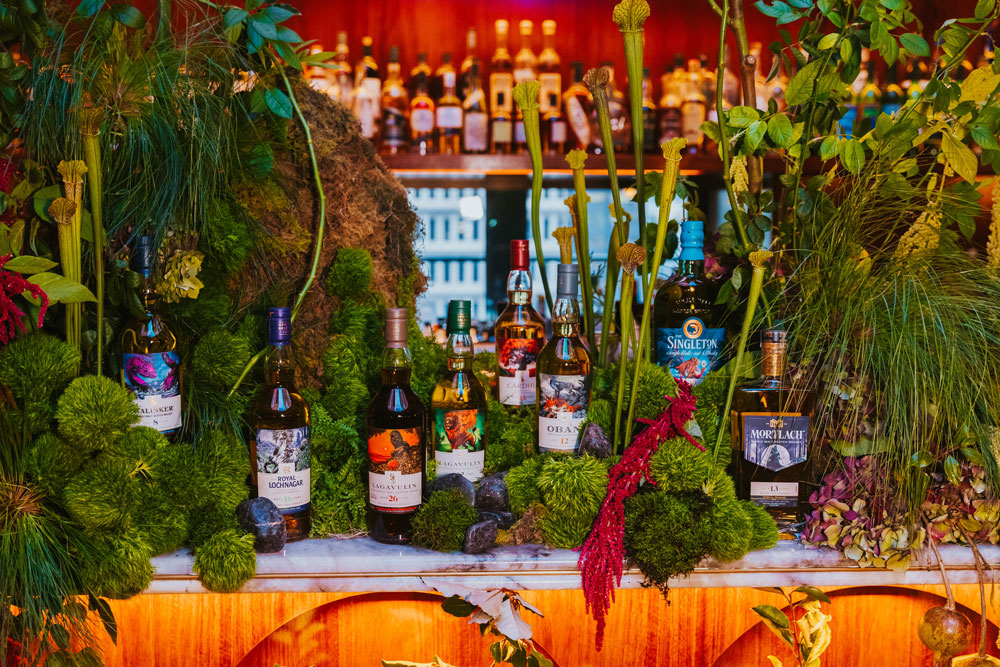 What was it like seeing the complete collection? Has the experience of seeing your work out in the world changed throughout your long career?
That's a cool question. Specifically, with this, it was great seeing it out there and receiving the full collection. I still really get a kick seeing anything of mine out there. As a lot of my work is overseas, I don't often get to see the stuff in person, so seeing it in the flesh is cool.
I love seeing people's reactions upon the release of a new collection or post, whether it's the band, an agent or a fan, I very much look forward to it. It might sound a little cliche but that's what it's all about for me. I need to make a living ha, but the joy comes from sharing my art and all of that.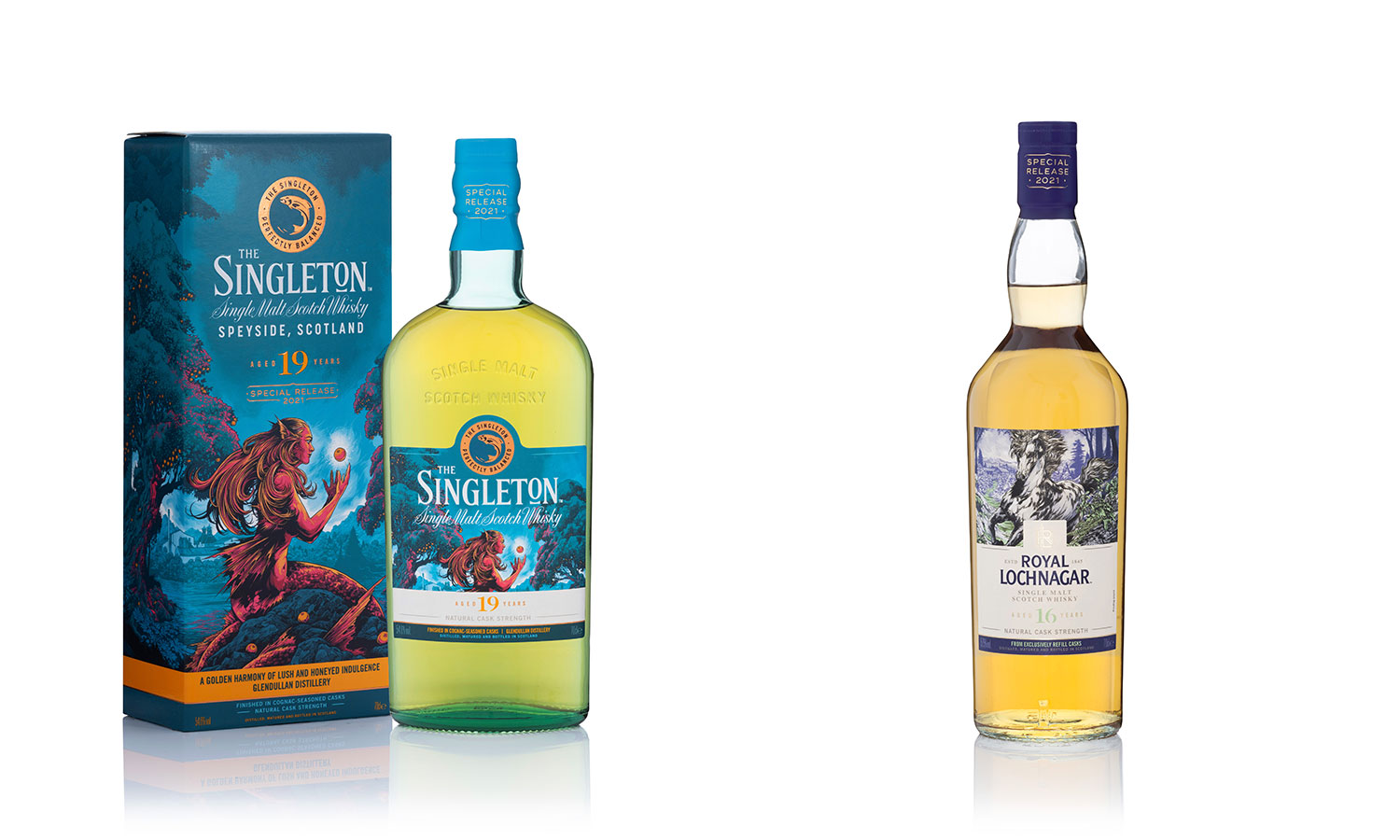 What advice would you give someone looking to make a career as an illustrator?
Don't expect things to happen overnight and be prepared to try your best for a very very long time. I always knew I had talent but there are a million other talented artists out there who don't always get the job, so yes talent is important, but it's really about being willing to put in the hard yards for a long time. Be there, be present, and be a factor in the occasion.

Special thanks to Ken Taylor for taking the time to chat with us! You can check out his portfolio here and follow @kentaylorart. The 2021 Special Releases Single Malt Scotch Whisky Collection is now available in Australia in limited quantities from all great retailers and independent bottle shops!