The crowd's roar beckons both athletes to the centre of the ring. Years of blood, sweat, and tears are exchanged in a ballet of kinetic violence. The lights burn bright as one of the gladiators falls to the canvas. Their consciousness drifts into the rafters as the victor stands tall in complete ecstasy. The thousands in attendance and millions at home erupt into a symphony of heightened emotions. 
Moments like these happening in real-time are why we tune into combat sports. However, these instances can last forever if captured through the right eyes, like those of Ryan Loco.
The South Florida based photographer has been pivotal in capturing modern combat sport and pro wrestling's most historic events. The deep affection and respect for his subjects is evident in his vast catalogue of images. The striking physicality of mixed martial artists and the dogged grit of veteran pro-wrestlers is captured with vivid detail, giving his photos palpable energy where you can feel an intensity emanating off of each pixel. Significant nights like Mayweather v McGregor, Paul v Askren, and AEW Double or Nothing have been immortalised through Loco's lens. While the fights come and go, Loco will always be there to ensure they are never forgotten.
We caught up with the man himself to talk about his humble beginnings, evolving passions, and helpful advice for aspiring photographers.

Initially, your dream was to become a small documentary filmmaker. However, after snapping a few shots at an MMA event, you began down the path we have arrived at today! What do you remember about those early days of being an up and coming photographer, especially at those smaller MMA shows?
There was always a fear that someone would tap me on the shoulder and tell me I didn't know what I was doing and that I had to leave. Oddly enough, I still have that fear for every gig. But the biggest thing I remember was how tight knit it was. We would see the same people at every event. We felt like this little family, keeping the MMA machine going, while also having all our mutual friends fight each other. While I'm glad MMA has turned into the huge business it is, I do miss those days (but not the long drives).
Across your career, you've captured so many timeless moments within the ring (and octagon). Is there a secret to being present and clear-minded during these chaotic occasions?
I think the years of photographing sparring in the gym, as well as training myself, has helped as far as being able to focus. I can start to figure out tendencies, so I can predict what is going to happen. Also, whenever I have a camera in my hand I feel calm. It's my security blanket. An arena full of people terrifies me. Give me a camera, that all goes away.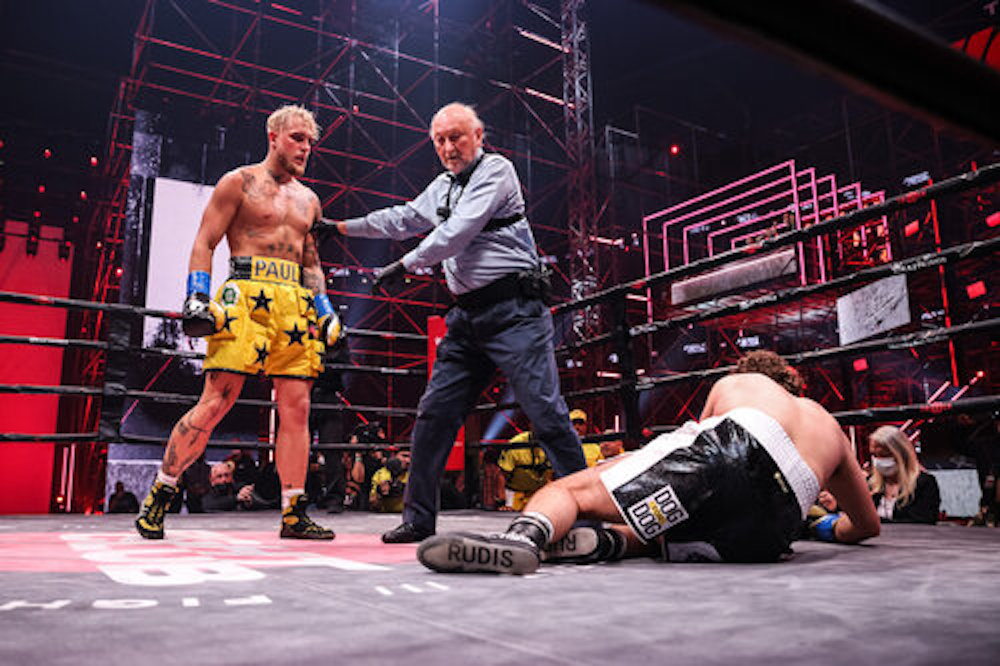 Is there an event or night, in particular, that feels incredibly surreal to have witnessed in real life?
The Mayweather v McGregor fight is definitely up there. One of those things that didn't feel real until I was in the T-Mobile Arena with my camera. The energy once the anthems hit was crazy and it felt like it ended in a blink of an eye. Nothing like a big boxing fight.
Many of the photos you have taken of wrestlers and fighters are often very intimate. What is the process like of gaining the trust of your subjects?
A lot comes from seeing who I have worked with in the past or from recommendations from other athletes. Once a subject sees that a friend/colleague trusts me, they then let their guard down and realize they can do the same with me. I pride myself on my relationships and that trust. It does me no good to put out a bad photo or a Gotcha! Moment. That 1 minute of going viral on the internet ruins everything I worked for. My goal is to put out a lovely photo of a lovely human.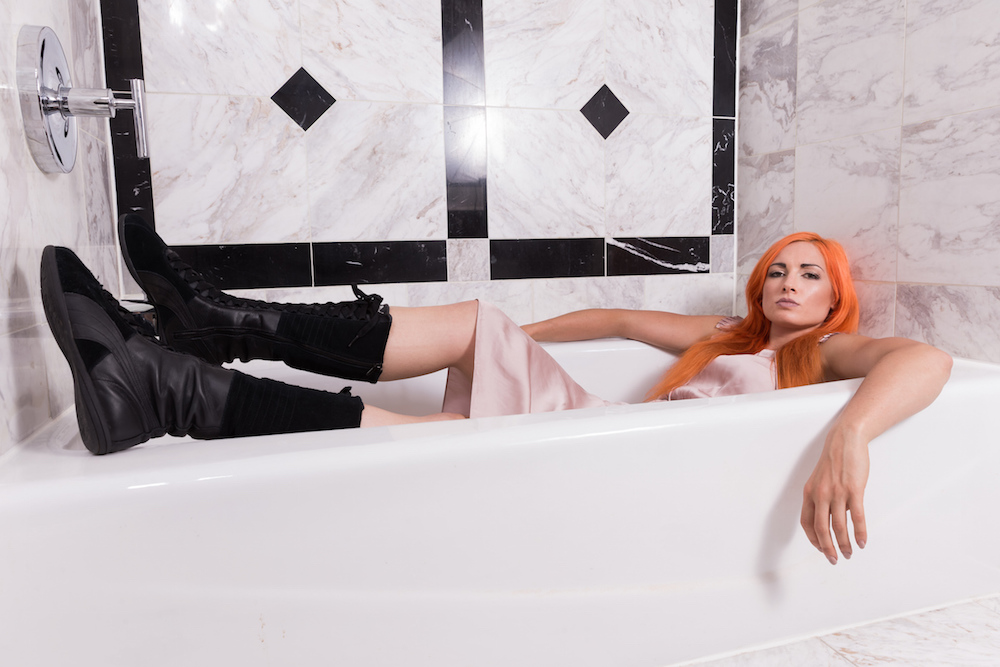 In the last couple of years, you've honed in on your love for taking portraits and using film. What inspired this new focus in your photography?
I really enjoy the process of shooting film. It forces me to slow down and be more deliberate in my shots. I develop at home as well, so that becomes my moment of zen when it's developing day. I added a 4×5 camera to my collection, and that is an insanely slow process. But there is something so calming about it. From putting the camera together, figuring out the composition, metering the light, and then the nervousness of pressing the shutter since you realize this one click is gonna cost you like $5.
During the pandemic, many MMA and pro-wrestling events were cancelled. Was your work affected? How does it feel for things to return to a sense of normalcy finally?
For about two months I just sat on the couch. There was just nothing for me to shoot. Luckily, World TeamTennis called and I went into a month-long bubble to photograph their season in West Virginia. It was an incredibly difficult job, but I was just so happy to be back doing something. End of the day I'm very proud of what everyone at WTT was able to accomplish during that time.
Feels amazing to be back to somewhat normal times again. Nothing like the feeling right before the first fight kicks off. I'm very much a homebody but I realized how much I missed that energy, being in an arena with thousands of screaming fans. I'd do it every weekend if I could.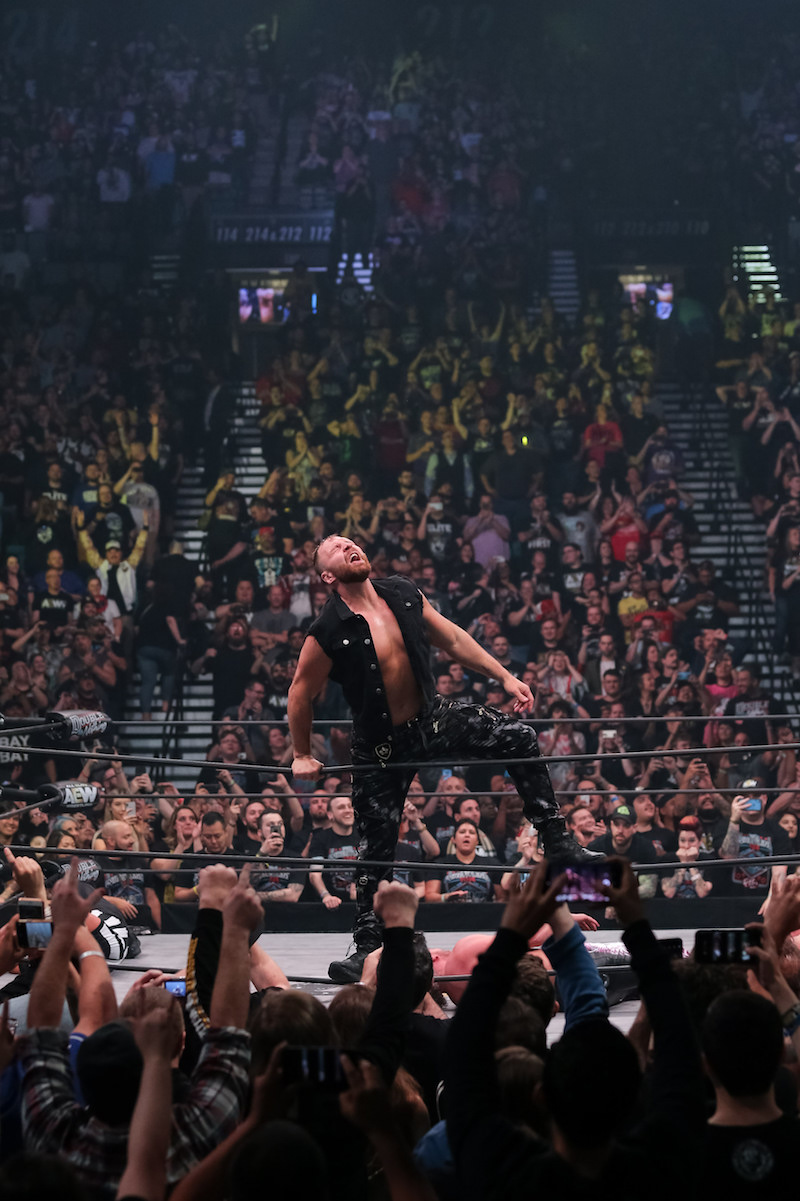 After all these years, what has kept you fascinated and in love with the world's combat and pro-wrestling? Is it surreal to see how far both sports have come since you started taking photos?
I'm a fan of passionate people, so it's always wonderful to be around athletes both in MMA and pro wrestling that just absolutely love what they do. My goal is to do them justice.
I love seeing MMA grow and seeing pro wrestling have a resurgence, both in the mainstream and on the independent scene. Nothing better to me than seeing people get paid doing what they love. End of the day that is what we all want.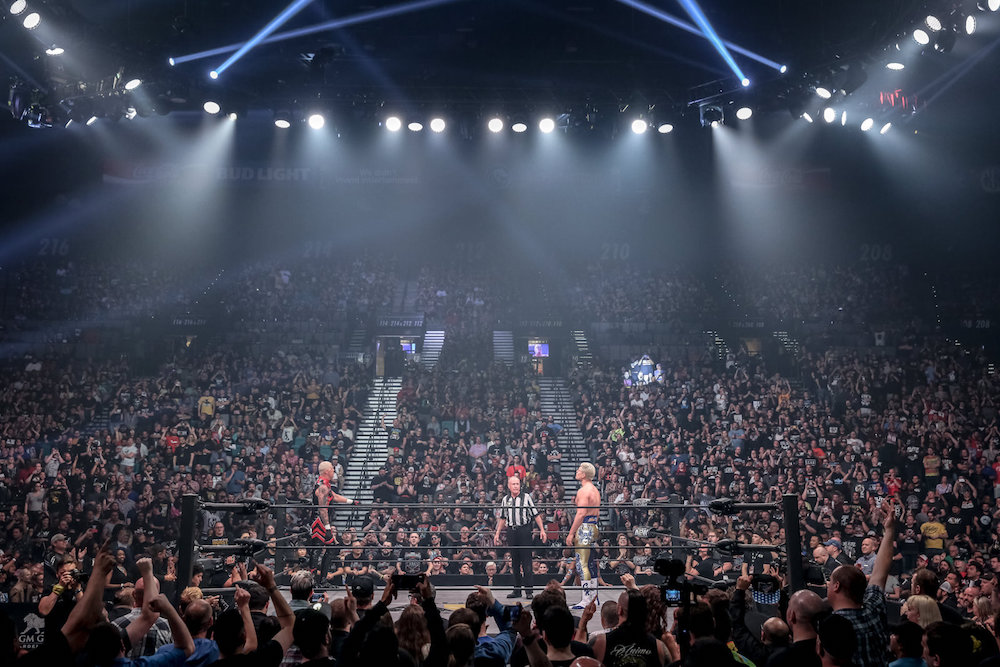 Finally, do you have any advice for photographers trying to make their start in capturing live events and sports?
Shoot everything, meet everyone. Shake hands, be on time, and bring a good vibe everywhere you shoot. You'd be surprised how many jobs will come simply because they enjoy having you there. And wear earplugs.
Special thanks to Ryan for taking the time to chat! You can follow @ryanloco and see the rest of his works here.