Tattoos possess a permanence that runs deeper than just ink etched into the skin.
It's an art form with a lineage that can be traced from ancient ink recipes and primitive tools to parlours located in bohemian neighbourhoods. We have seen the tattoo landscape evolve in recent years, endangering archaic standards and seeing bold new figures emerge from unique places.

Case in point, Zihwa. 
Ji Hae Park, more famously known as Zihwa, is a Korean tattoo artist who splits her time running two thriving shops in Seoul and Sydney. After studying design briefly, she decided to pick up a tattoo gun and instantly fell in love with the idea of her art leaving an indelible mark on patrons, literally. In the following decade, Zihwa's style became a part of a new movement of tattooing that emphasises femininity in its visual language. Using a single needle, she interweaves razor-thin lines into monochromatic floral arrangements that grace the skin like thinly veiled lace.
Footage courtesy of Zihwa & Le jardin de Zihwa
While the strength of her work speaks for itself, the significance of Zihwa's success and popularity  is that it has blossomed within a deeply political context, and is helping to change the perception of tattoos in Korea. Tattooing is illegal in Korea despite influencers, university kids, and K-pop idols having ink. Furthermore, working as a tattoo artist remains illicit due to outdated policies regarding the handling of needles and an older generation's conservative values. The battle to legalise tattooing is fiercely taking place between the halls of the blue house and the buzzing streets of Seoul. In recent years, small victories have continued the slow crawl of tattoos into the light of legitimacy in Korean society.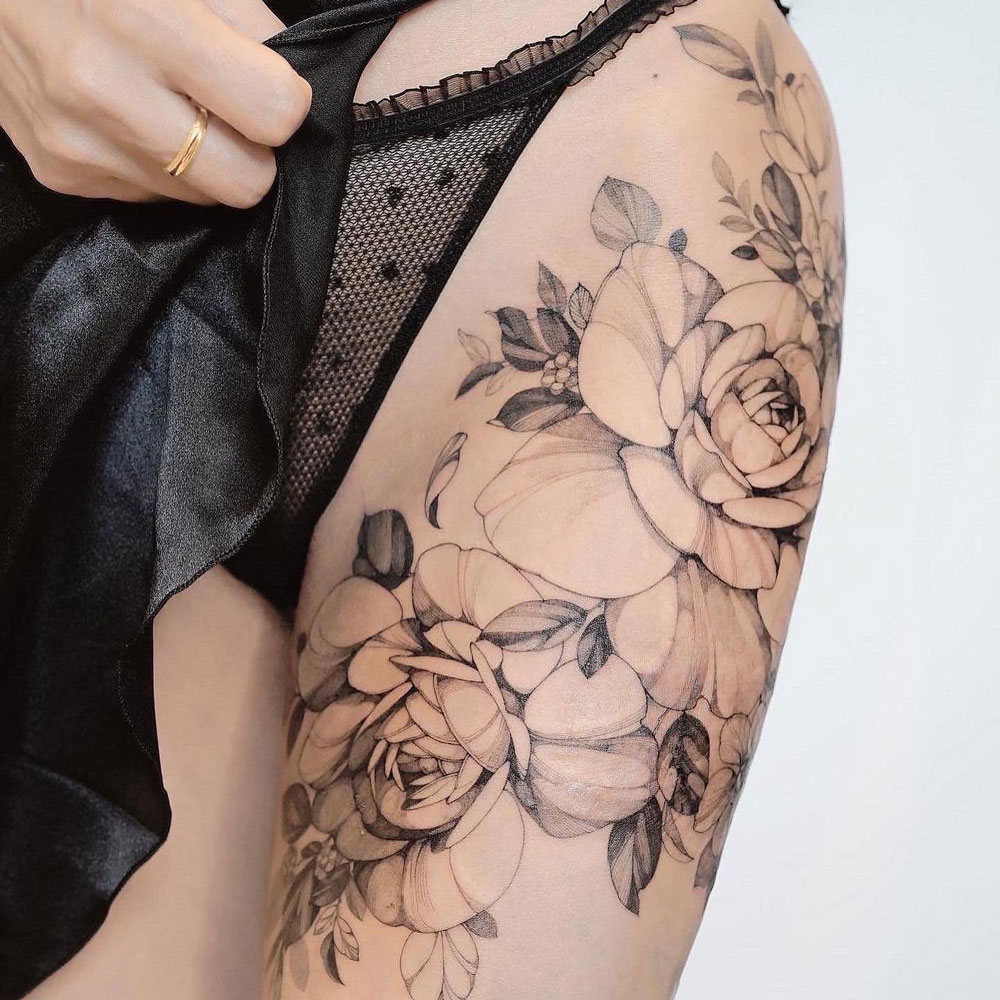 Also, if you haven't noticed, Zihwa is a woman. On top of societal sexism, she bears the prejudgements from within her industry like a Matryoshka doll of prejudices. In her experience, women are often objectified and underappreciated for their artistic abilities. As a result, she often fantasised about starting an artist crew of all women. Her dream became a reality when she opened her Gangnam location, swiftly following when she set up shop in Australia. This decision has become a beacon for a primarily female client base. Her studios have become safe spaces for those holding the needle, and those under it.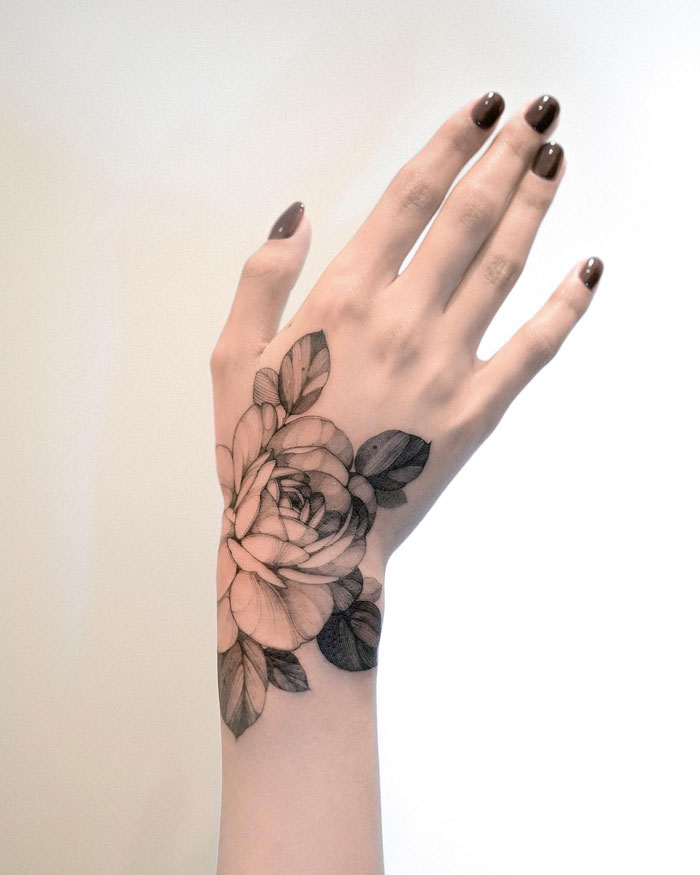 Tattoos have made their way into the mainstream, and just like ink seeped into the skin, they are here to stay. Zihwa's prominence has resulted from simultaneously respecting the craft while pushing it towards a more inclusive future.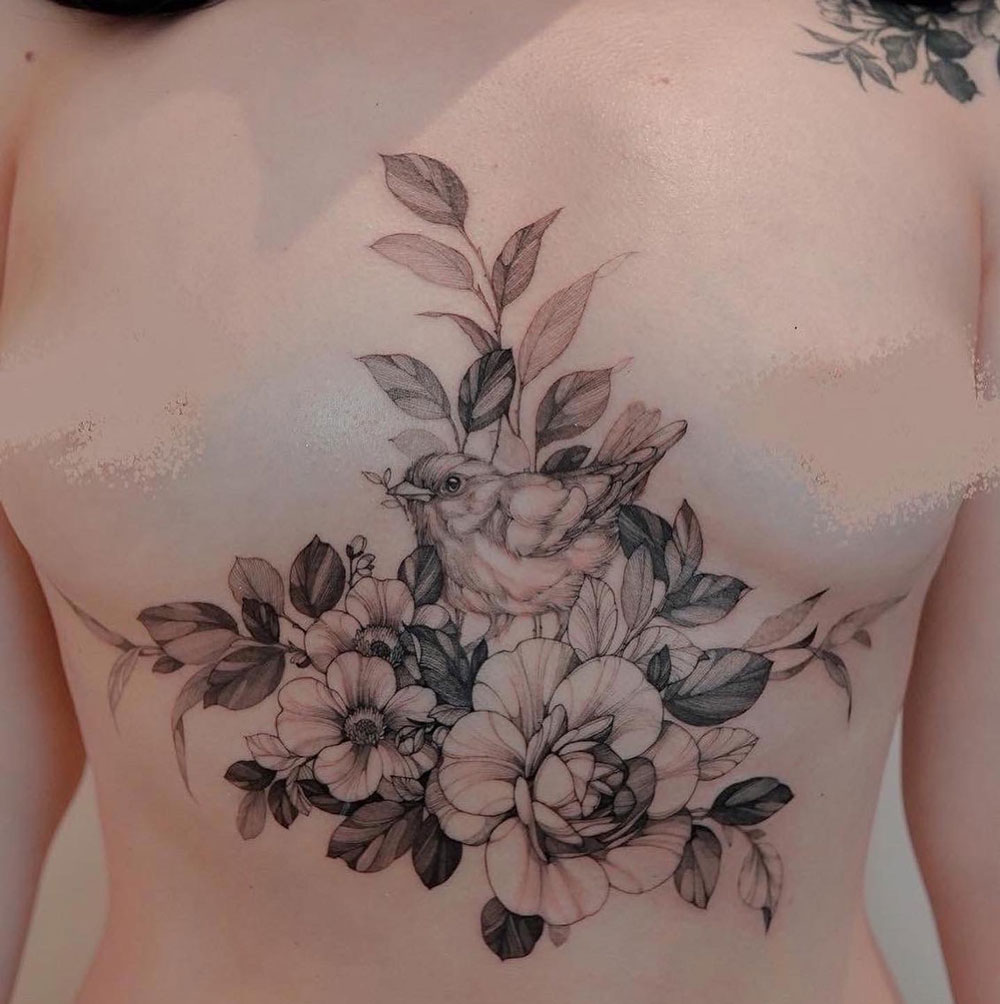 Special thanks to Zihwa for taking the time to chat with us. You can follow her @zihwa_tattooer , @dear.zihwa, and @lejardindezihwa (studios). You can find works from the other artists or to make a booking here. Big shout outs to Claire and Julia for making this video possible!