What does it mean to be 'the nation's (Korea) little sister'? Is it the ability to draw in audiences with magnetic qualities, like a gamine personality? Is it a charisma that makes people automatically wish you were their best friend? For idol-turned-actress Hyeri, it's all of the above. 
Having started her career as a part of the popular group Girl's Day, Hyeri decided in 2012 to pivot into acting. What followed were head-turning roles as a part of larger ensembles. It wasn't until 2015 where Hyeri would land her seminal role as jaunty middle child Sung Duk-seon in the hugely popular drama series Reply 1988. The burgeoning actresses expressed all the joys, anxieties, and frustrations of teenage life with an honesty that won her fans the world over. Since then, it's impossible not to see Hyeri's winning smile throughout pop-culture, from regular appearances on variety shows, a slew of commercials, and even a vlog that hits millions of views.
Her latest project is the one of a kind boxing movie My Punch-drunk Boxer. The film twists the sports genre into a truly unique piece of indie cinema, blending boxing's physicality with pansori storytelling's hypnotic operatics. Hyeri's turn as the energetic Min-ji punctuates the film with a sense of fun between its more melancholic moments. If she's already a star, then My Punch-drunk Boxer is here to announce a new movie star is born.
We caught up with Hyeri to talk about her successes, making the film and what its like to play the janggu!
In the beginning, you were a part of the highly successful group Girl's Day, before transitioning to acting. What inspired you to pursue a different path?
I transitioned into acting with a TV drama called 'Seonam Girls High School Investigators (2014)' where I took on the role of 'Lee Ye-hee'. She was a slightly off-beat character, who was lively and bubbly which were traits I associated with myself. After taking on this character that I found was similar to who I was, I wanted to challenge myself with other roles that would broaden my spectrum through various genres. 
You have starred in several memorable roles in your career, from Song Ji-an in Two Cops to the loveable Sung Deok Sun in Reply 1988. How does it feel to have played these characters that have connected so well with audiences? 
The two roles you have mentioned and my other roles which include 'Geu-rin' from the TV series 'Entertainer (2016)' and 'Lee Sun-sim' from ' Miss Lee (2019) are all characters with different jobs and personalities but I'm grateful that they have been well received by a lot of people. In particular, I personally felt sorry for my character 'Lee Sun-sim', who was going through a lot of difficult situations in the drama, and I was very happy and grateful that viewers also seemed to sympathise and love 'Sun-sim' like I did. Thanks to such support, I want to continue to show better performances.
The film My Punch-Drunk Boxer blends the sport of boxing with traditional Korean music elements. How did you first react when reading the script? 
'Pansori Boxing', which combines the traditional Korean music, pansori with boxing, was an unprecedented genre, so I couldn't fully imagine the story from the script alone which piqued my interest. There was also a feeling of excitement in the challenge of tackling this new genre. To add, the romance between 'Byeong-gu' and 'Min-ji' in the film was portrayed in a beautiful manner which made me really anticipate the finished movie.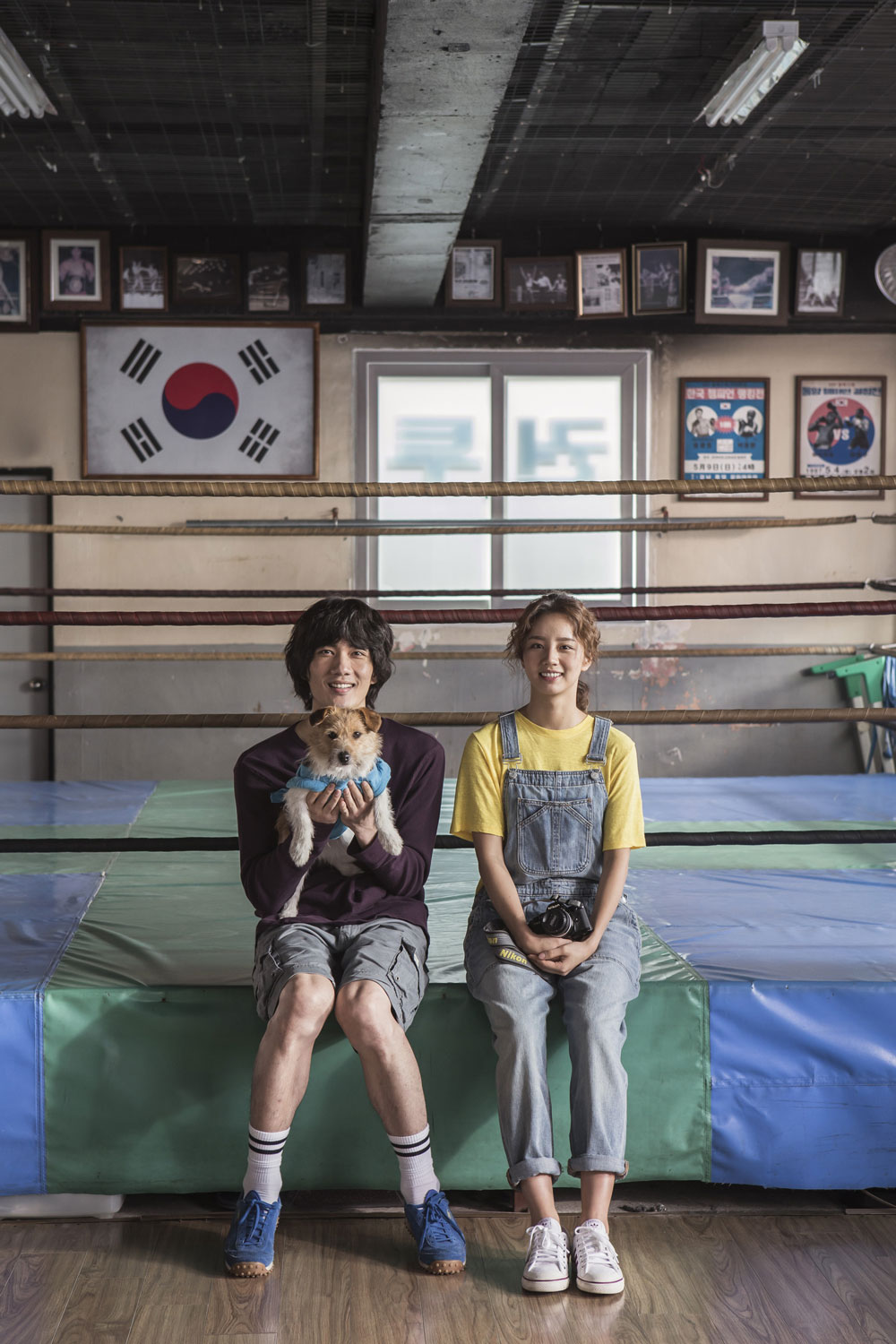 In the film, you play the optimistic and colourful Min-Ji. What attracted you to the role?
'Min-ji' is a character that spares nothing to support 'Byeong-gu' as he perfects his style of pansori boxing. Even as 'Byeong-gu' struggles with his punch-drunk syndrome and the traumas of his past mistakes,'Min-ji' the character that continues to give him strength so that he can 'continue to push onwards toward his dream without giving up'. I loved 'Min-ji's passion and her innocence. Her fearless attitude to failure when faced with a challenge was admirable. 
What was the experience like learning to play the Janggu? Can you give us any tips?
I had learned janggu when I was in primary school, but I could not remember a thing returning to it as an adult, so I had to re-learn it. The trickiest thing was the fact that you have to move your hands to two different beats and my hands would not move as I thought they would. There are no special tips for learning the janggu. On top of lessons, I just practiced, practiced and practiced day and night.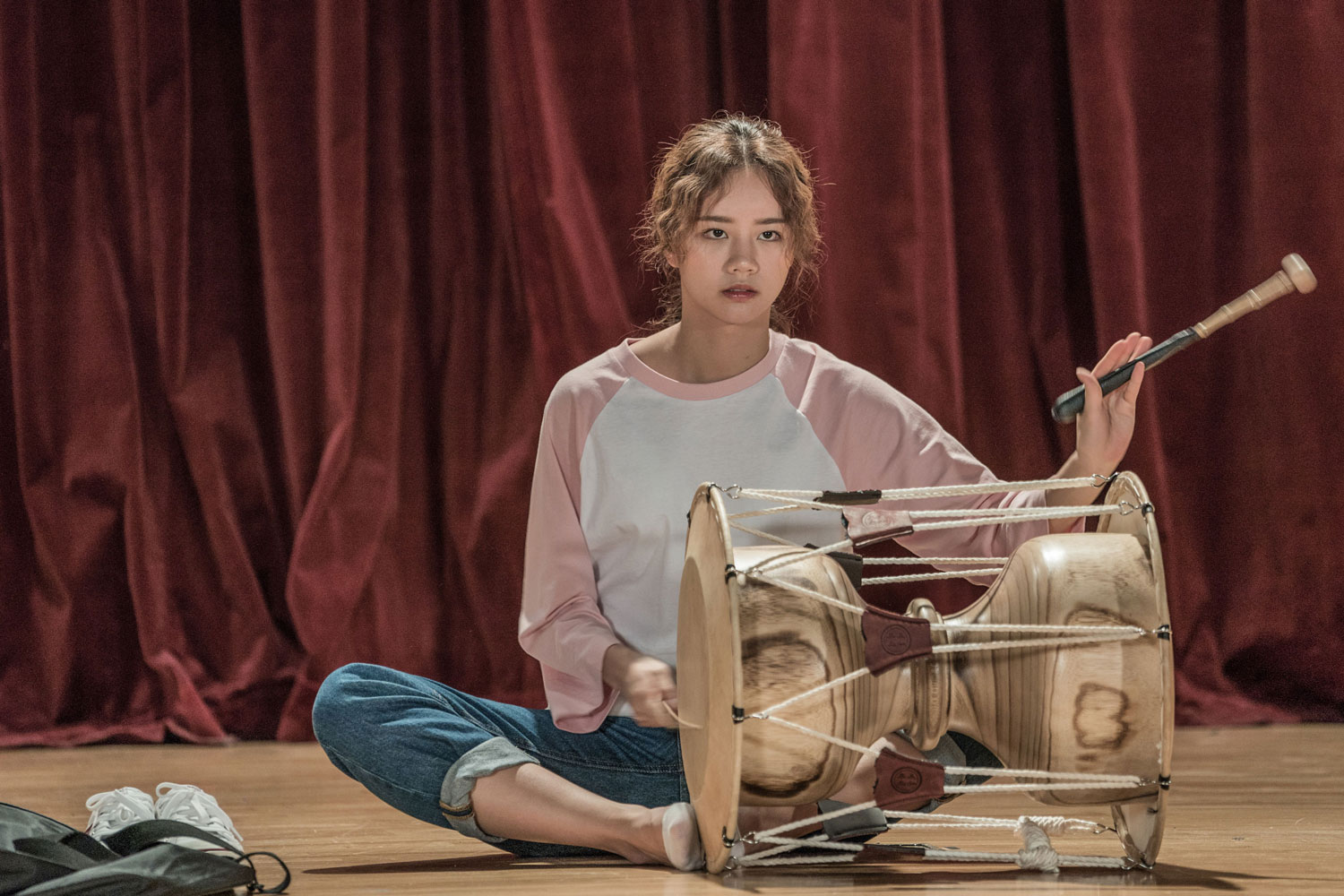 In the future, what types of films and projects would you like to pursue?
I want to take on projects that will leave a good lasting impression. There are still so many genres I haven't tapped into yet, so I want to happily apply myself for those opportunities. I opt for roles where after I've read the script I say to myself 'Yes, people will feel a sense of warmth from this' or 'This will be remembered fondly for a long time to come' so I hope to continue in choosing such works.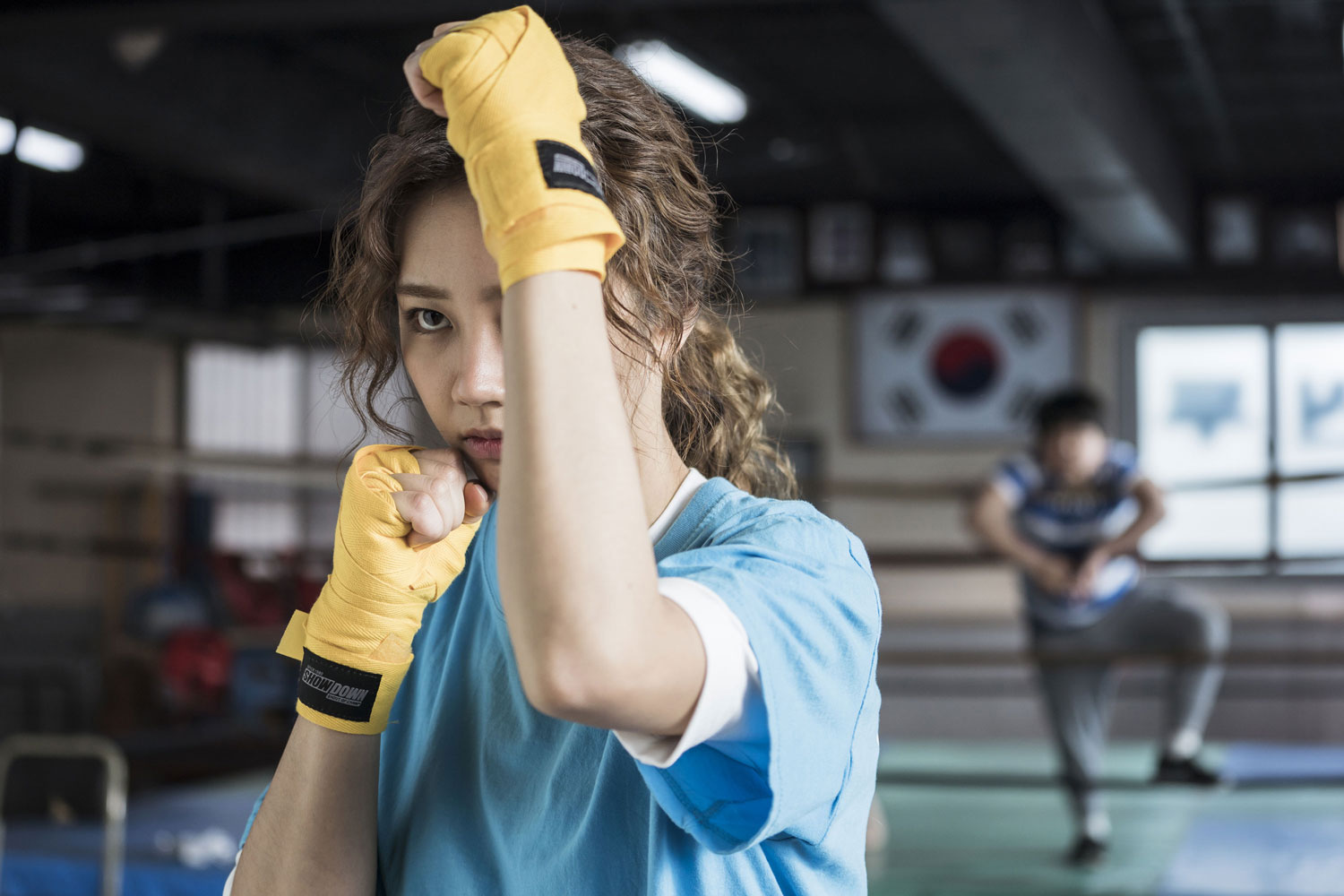 In the last few years, Korean cinema has seen a massive explosion in popularity, from films like Parasite receiving global praise, to events like The Korean Film Festival In Australia having such a diverse line-up of films. Why do you think international audiences are loving Korean movies? What does it feel like to be a part of that?
I am very honoured and pleased that Korean films have recently attracted a lot of attention. It seems that people are interested in the unique sentiment and culture that are specially found in Korean movies. For 'My Punch-Drunk Boxer', I'm confident that the film will introduce the audience to a whole new world of traditional Korean music, Pansori which has been coupled with the theme of boxing. I'm proud of our heritage and hope that viewers will find new interest in other aspects of Korea's beautiful culture. 
Do you have a message for your Australian fans? 
I would like to thank the Australian audience for their interest in 'My Punch-Drunk Boxer' screening at the Korean Film Festival. I hope I can meet you in Australia soon and wish everyone good health until then! Please continue to support Korean movies!
Catch Hyeri in My Punch-drunk Boxer on 3 Nov 2020 19:30 (AEDT), screening as a part of this year's Korean Film Festival In Australia. You can enjoy the film from the comfort of your own home and for free, as the festival goes digital for the first time ever! To book or check out the line-up, click here.
Shout outs to Hyeri for taking time out of her busy schedule to do this interview. Special thanks to the people over at KOFFIA for organising all this. I can only imagine all the work that has gone into working around the current pandemic, it's greatly appreciated! All the films they have assembled for this year's festival are amazing in their own rights. The fact you can stream them all for free is truly crazy! Trust me, book a few films, heat up the popcorn and enjoy!