There's something deeply romantic about the practice and ascension of artist Masanori Ushiki.
Ushiki's journey to international recognition began humbly. Having studied at Musashino Art University, he would spend years navigating the world of full-time employment before realising that he wanted to create works for himself. After becoming a freelancer, he caught the attention of art fans in 2016 when he began sharing his surrealist portraits of inhabitants of his wild mind via Instagram. What made these works awe-inspiring was his steadfast dedication to bringing them to life. Equipped with the discipline of a monk and the spontaneity of a child, he laid jet-black ink to paper and crafted a new piece every day. His monochromatic creations are often adorned in the imagery of manga, anime and toys of the '80s-'90s, creating a mesmerising bridge between the alien and familiar. The eventual titled illustrations  Visitors' raised his status to cult hero, adored by art fans worldwide. To date, he has produced enough illustrations to wear out your scrolling thumb long before you've reached the end. 
His success has led to new opportunities with a list of collaborators, which reads like a who's who of trendy brands and tastemakers, including Hello Kitty, BEAMS, Pocko, and even Cup Noodle!
We caught up with Ushiki to talk about his amazing works, rapid popularity, and gaining fans beyond Japan!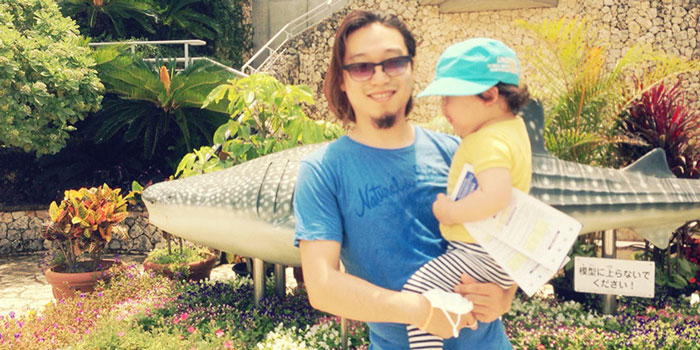 Hi! Firstly, congratulations on all your recent projects and successes. How are you feeling about it all?
こんにちは!まずは、最近のプロジェクトや成功の数々、おめでとうございます。今のお気持ちはいかがですか?
I became what I wanted to be when I was child, which makes me very happy. From now on I would like to share happy Japanese culture overseas and I would like to collaborate with different genres, and I would like to support young creators as well.
Growing up, what were some of your favourite cartoons and inspirations?
子供の頃、お気に入りのアニメやインスピレーションの源は何でしたか?
There was a toy shop just in front of my house where I grew up. I was influenced a lot by toys like Gundam model kits and capsule toys.
I watched almost all the anime series on TV in the 80s, such as 'Time Bokan' representative of "Tatsunoko Production", 'Kinnikuman' representative of "WEEKLY JUMP", and more. Other examples include, Yatto-deta-man, Yatterman, Zenderman, Muteking The Dashing Warrior,  Saint Seiya(Knights of the Zodiac), Weed (Ginga-nagareboshi Gin), WING-MAN.I really like Tokusatu as well, such as Ultraman, Kamen Rider, and the Super Sentai series.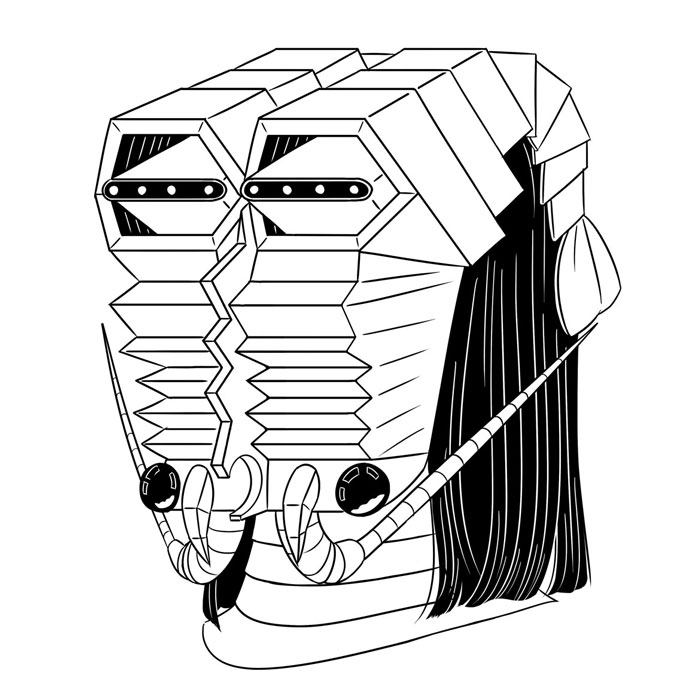 In the past, you talked about how when you were young  you drew in the hopes of making everyone laugh. Why do you think that was important to you?
以前、若い頃はみんなを笑わせるために絵を描いていたという話をしていましたね。なぜそれが重要だったと思いますか?
The answer is easy, I'm not drawing for myself, I'm drawing for someone else, and as a result, it comes back to me
I want to make someone happy through my work. For me, that's the best. I still remember when I was a child, a little girl was crying. But she stopped when I showed her my funny face.
After studying at the Musashino Art University you worked as a stationery maker, and at a web production company. What led you to become a freelance illustrator and artist?
武蔵野美術大学で学んだ後、文房具メーカーやウェブ制作会社で働いていました。フリーランスのイラストレーター、アーティストになったきっかけは何だったのでしょうか?
I thought it'd suit me to work in a company. It's fun to achieve the jobs with the team, but I couldn't create what I thought of as' cool' and 'fun'.I met many free, solitary and brave artists outside of work, which really inspired me.
I needed to be brave to work as a freelancer.
It is sometimes overwhelming, but I have family I'm always supported by. All I needed was bravery, desire, and family to be an artist. I felt like I started to be an artist because of my family and the Senpai I admire.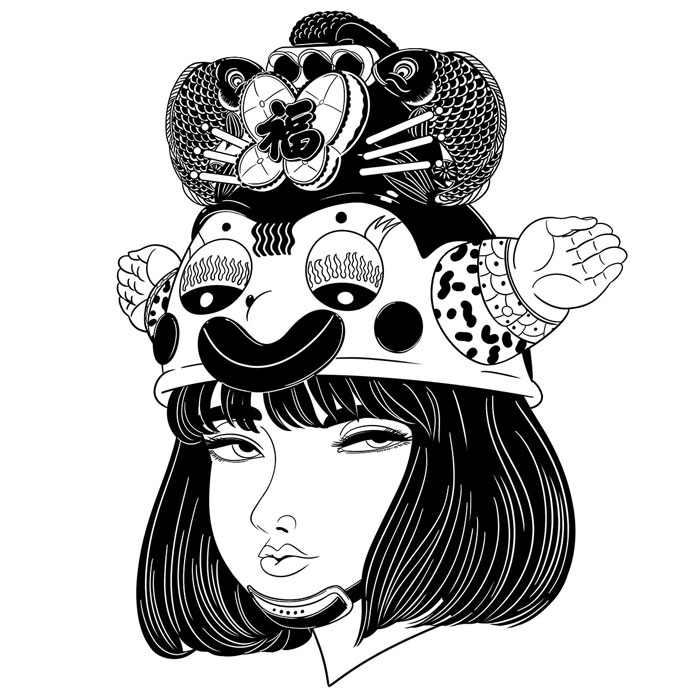 How did you start the 'Visitors' series of illustrations?
また、「Visitors」シリーズのイラストはどのようにして始めたのですか?
'VISITORS' is named for weird characters which appear on your instagram everyday. In the beginning I started it as my drawing practice. But as I continued to draw everyday I started to feel excited for new characters I would create. Eventually I started to feel like I'm collecting trading cards.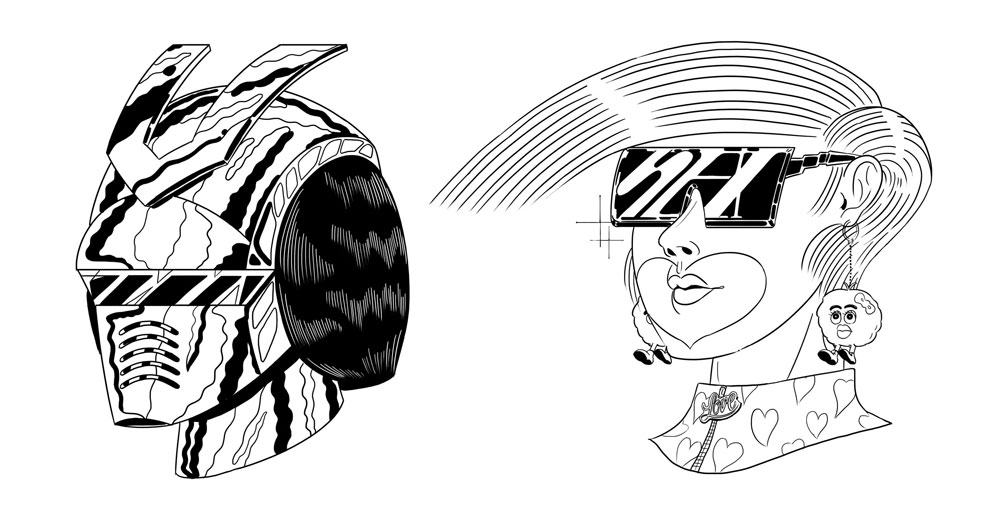 Is there a secret to drawing and staying inspired everyday?
また、毎日インスピレーションを得ながら絵を描く秘訣はありますか?
It's about meeting many new things with a positive mindset. For that, it's  important to go outside.Even if you feel annoyed by something, you might have the chance to draw inspiration from it. Be brave to try something else, it will bring you some sort inspiration.
In the last few years, your works have seen a huge rise in popularity. How does it feel to have so many people love your works and look forward to seeing what you come up with daily?
ここ数年、あなたの作品は人気が急上昇しています。多くの人々があなたの作品を愛し、あなたの作品を毎日楽しみにしていることをどのように感じていますか?
If so, I'm so happy about it. But, I want to betray the audience as much as I can, meaning I always want to break my style of what people associate with me. I don't mind if the audience is disappointed, but I always want to be newest Ushiki.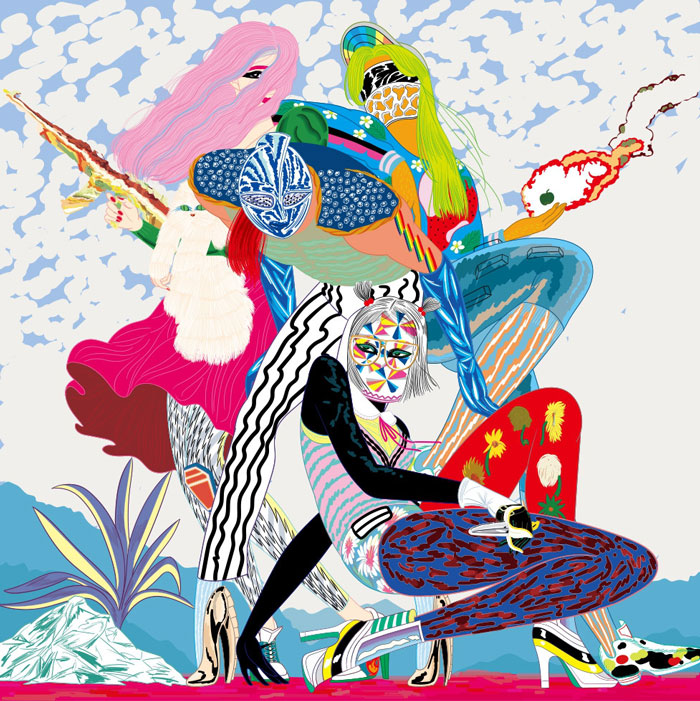 Your works can now be seen as  toys, clothing, and even stationary items. Did you always want to see your pieces transformed into different mediums?
あなたの作品は、今ではおもちゃや洋服、そして文房具としても見られるようになりました。もともと、自分の作品がさまざまな媒体に変化することを望んでいたのでしょうか?
Yes, of course, especially because of my origin of spending time in toy shops when I was child. However, I'm not wishing to create products for everyone to love. I want to make people ask me "Why did you create this weird product?". I want to make a happening-like product that was made by mistake and left over until the end.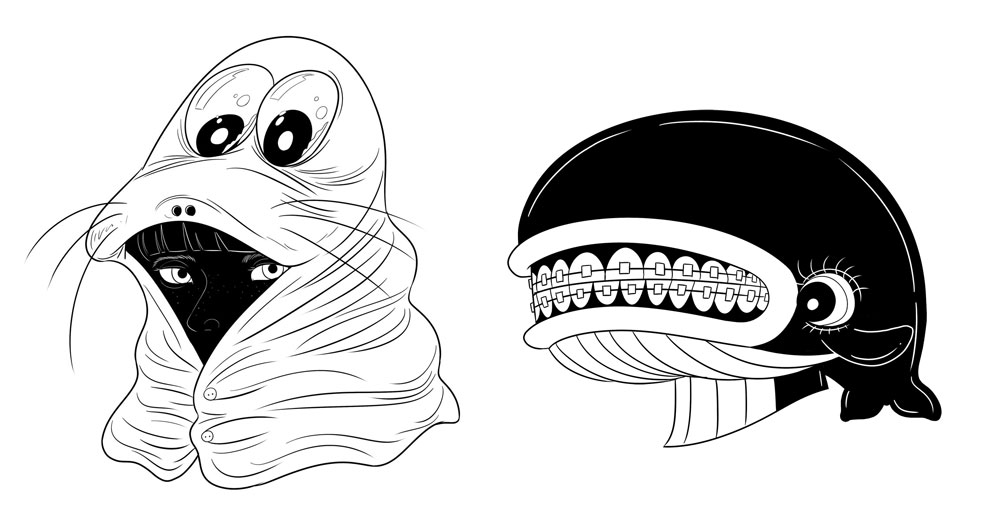 Over the last two years the world has been dealing with Covid-19. How have you seen the pandemic affect you as an artist and also Tokyo's creative community?
この2年間、世界は「コヴィド-19」と向き合ってきました。このパンデミックは、アーティストとして、また東京のクリエイティブ・コミュニティにどのような影響を与えましたか?
Many jobs, events, exhibitions have been cancelled, and it's made me so sad. Also, my friend passed away at a young age, which made me feel sick and unable draw. For the first time in 5 years I have been absent from continuing 'VISITORS'.
I was very worried about my future because all I can do is draw. I lamented to myself that I couldn't change. But now I'm getting better both physically and mentally. I'm drawing with enthusiasm again.
I've heard many of my friends have left Tokyo. Tokyo has a big population which has led to higher infection rates of COVID. The houses in Tokyo are so small that it is quite hard for artists to work.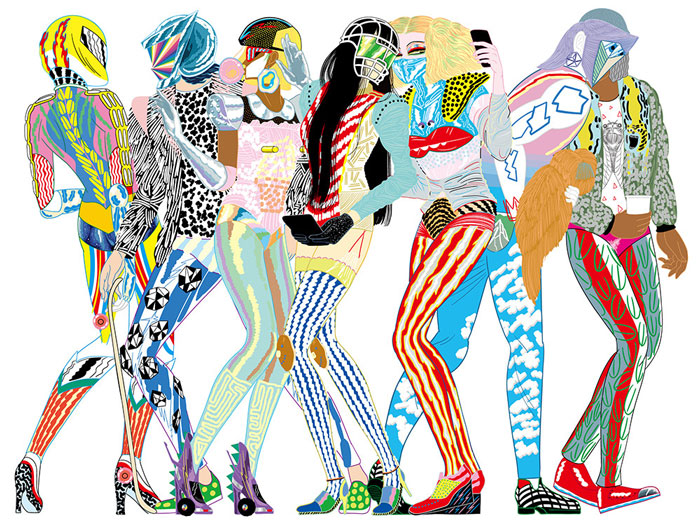 Do you have any advice for young artists out there looking to start a career in illustration?
これからイラストレーションの仕事を始めようとしている若いアーティストに何かアドバイスはありますか?
I recommend you to draw every single day, and also try experimenting a lot.  But not only just drawing, try to learn design, do a design job, try many experiences.Don't be selfish with your drawing, draw for someone else. Think how you should draw for someone else. Use trial and error to find out.
Thanks to Masanori Ushiki for taking the time to chat with us! You can follow him @ushikima and check out his amazing portfolio of works here. Also, huge shoutouts to Chu Tachibana for helping with the translations. She's an amazing artist in her own right! Follow and check out her work at @chu.manity.