The Korean music industry is a vast sea of aspiring idols, indie crooners, and R'n'B wannabes. Each vying for an audience's attention with finite time to swipe through recommended playlists and check out candy coloured music videos. However, K-rapper Lil Cherry isn't here to contend for your eyes and ears; she's here to take it while screaming "PYE GANG!" at the top of her lungs.
Lil Cherry has turned Korean Hip Hop upside down with her experimental approach to rap and wild energy that she effortlessly carries like a designer bag. In a single verse, her flows fire off with the intensity of a machine gun spitting braggadocious rhymes, and fluid syllables, all while draped in avant-garde threads and crowned with sci-fi inspired hairstyles. Arriving in Seoul from the U.S. with her brother GOLDBUUDA, they immediately made their presence known with the bass-rattling 'ALL-YOU-CAN-EAT' and founded their label, 'SAUCE CARTEL'. In a scene where the majority follow pop-cultural trends to a tee, the sibling duo bucked them with a recklessness that is equal parts abrasive as it is intoxicating. Since then, the mukkbang mama has attained cult status as a solo artist and one of the most exciting faces of Korea's new generation. Tracks like 'Vitamin B' and 'G!' infuse club sounds from Miami to New York with a uniquely Korean spice.
The matriarch of the Sauce Cartel is back with her latest single, 'PYE LIFE'. The release layers producer London's dancehall beat with a performance from Lil Cherry that sees her swap her usual intensity for something slightly more melodic. In just over three minutes, you will be left in a euphoric haze long after the song has wound down. The result is a magical anthem that will resonate with your transient and eternal selves.
We chatted to Lil Cherry in her first ever Australian interview about her beginnings, original style and 'PYE LIFE'!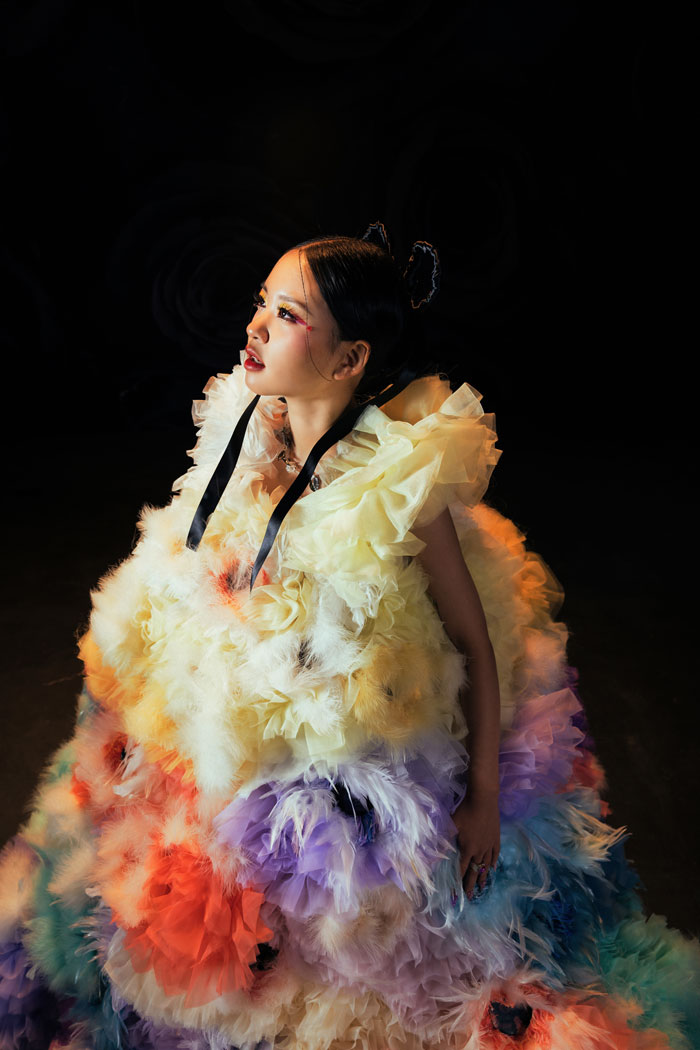 Taking it back to the beginning, how did you and your brother GOLDBUUDA start making music? Was rapping something that came naturally to the both of you?
I was in my junior year at NYU writing poetry when I took a break to go back home to Seoul. The day after I got back, I went to my brother, GOLDBUUDA's room and he had turned it into a studio. He had been practicing producing, and he played me some of his new beats and asked me to try freestyling. I took out my notebook filled with poems and I chose a love poem I had recently written. I added some melodies to the words and I recorded my very first hook before I even knew what a "hook" was. That's how we started and it's truly been an amazian journey since. I am forever grateful for my brother introducing me to music in this way. 
Growing up, you lived in New York and Miami before moving to Seoul. Were there any difficulties in that transition? 
I definitely had an adjustment period- in the beginning I was scared to order pizza over the phone in Korean. There is a language barrier I still feel, especially when it comes to having deeper, more connected conversations in Korean, but on the other hand, because I began my music career in Korea and I am based here, I am now more used to having business meetings in Korean than in English. All again I relearn time after time that 'home,' is simply where my heart is at. I feel connected to all 3 places (Seoul, Miami, and New York) and not one place can be pinned as 'home'; they are all home to me in their own way and they all hold a super special place in my heart. 
Back In 2019, you and GOLDBUUDA dropped the now-classic ALL-YOU-CAN-EAT. Do you remember how the Korean hip-hop scene reacted to the Sauce Cartel?
When we dropped what we like to call the 'Asian trilogy' songs, "ALL-YOU-CAN-EAT," "get a whiff of dis" and "MUKKBANG!" in 2019, we released them only on our Sauce Cartel YouTube and did not officially release the song for distribution. This means that there was no way for our fans (PYE GANG) to read the lyrics; they were left to guess them. So when we threw our first show after dropping MUKKBANG!, I was in awe of our PYE GANG singing and chanting along the songs based on pure sonic memorization. They sang and screamed all the lyrics even though they didn't technically know the lyrics. I felt the power of music on another level by being able to connect with our fans in this way and it was this show where I realized how much they wanted to enjoy the performance experience with us by singing and rapping along with us. That got me thinking a lot about what kind of music I want to make and I was extremely grateful for the immersive show/performance experience with my lovely fans. 
https://www.youtube.com/watch?v=53geKfm9RlI
Your sound is dynamic and experimental; it's hard to easily place it in a box. How would you describe your music? 
Even though I'm not a Kpop idol, I'm a Korean pop star, so I would certainly say my music is a fusion of influences from my experiences living in Seoul, Miami, and New York – all 3 places and so many various genres. In Miami, my friends and I would turn the radio on and dance for hours jamming to songs like Lil Jon's "Get Low," Chingy – "Right Thurr" and Flo Rida's "Low." But I would also get my full plate of Kpop, memorizing dances to songs like "Gee" by Girls Generation and watching Korean shows like Inkigayo. But I also fell in love with artists like Bigklit when I was living in New York and I have a lot of love for trap metal too. If I had to describe my music with one word…. I gotta say PYE. 
How did your latest single, 'PYE LIFE' come to fruition? What was the process like of working with producer London?
Big love and big PYE for London, the amazing producer behind PYE LIFE! I became a big fan of his work through artists like Alpha P, Rema, and Wizkid. Especially during the pandemic, now looking back on it I found myself feeling drawn to peaceful, beautiful, and healing sounds of music, since the pandemic reality was filled with so much anxiety and angst. I felt great healing and inspiration listening to afrobeats, and my team helped to contact London for a collaboration. In the beginning there were a few options of beats, but as soon as I heard this one I just knew it was the one- it hit all the right spots. London is definitely one of my favorite producers and I feel super thankful he blessed PYE LIFE, and I'd love to continue working with him.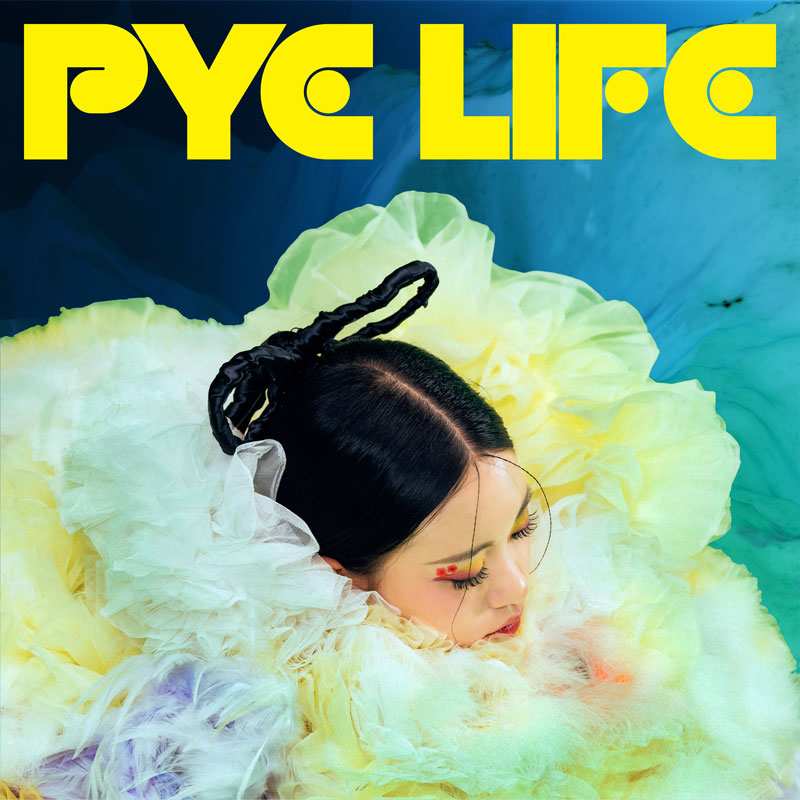 What does 'PYE LIFE' mean to you? 
PYE is a universe I made. I've been chanting it for the last few years and it's a lifestyle; it's a way for me and my fans, my pye gang to connect. To give you the history behind it, since my name's Lil Cherry I decided to call my fans Big Cherry Pye (and PYE GANG). And 'pye' here holds a lot of meaning for me:
For one, it stands for "Everyone gets a slice of pie," as in, the more and more you divide and slice'em up, everybody gets to eat. In Korean there's an old saying, "콩 하나라도 사이좋게 나눠먹자," which means, 'even a bean, we can split and share amongst each other.'
Then PI as in 3.1415…. you know, the value goes on and on for eternity, so that also symbolizes my forever promise with my fans to share my music and share this connection with them through music.
And you know when you say PYE you've got to show your teeth, right? So, to say 'PYE' is to smile. We all need a reminder every now and then to smile, and I truly think of PYE LIFE as a utopian universe for me and PYE GANG. 
https://www.youtube.com/watch?v=kyW3gW5xUNo
Along with your music, you've also turned heads for your avant-garde fashion sense. Where do you draw inspiration from for your outfits?
Thank you. My mom is my best stylist. I trust her taste over mine. Many people in the music scene here are very curious about her but she's shy. 
In the last few years, you've collaborated and shouted out by the likes of CL, Girls' Generation's Hyoyeon, and even Saweetie! What has it been like receiving all this love from these industry heavyweights?  
SHOUTOUT TO ALL MY UNNIES! I love my unnies!!! I truly believe that these unnies paved the way for many of us and I'll always support them. I am still in awe that I got the opportunity to work with HYO Unnie, CL Unnie, and I can't wait to work with Saweetie Unnie in the future!!!! PYE! 
Do you have a message for your Australian fans? When can we expect you to come down under for a tour?
MY DEAREST AUSTRALIAN PYE GANG! What's popping over there??! I've never been to Australia before. Can't wait to meet y'all and dance together. Sending big love from Seoul!
'PYE LIFE' Is out now on all streaming services. Have a listen below!
Thanks to Lil Cherry for taking the time to chat with us and the good people at SAUCE CARTEL for making this happen!  You can follow @lilcherryontop and @sauce.cartel. You can also check out some of Lil Cherry's past releases with GOLDBUUDA, remixes, and more here!