Cover image by Prudence Cuming Associates // Bosy images via Palm Beach Police
That's not a great way to start your week off…
A 66-year-old woman in Palm Beach, Florida, made headlines when she accidentally crashed her Rolls-Royce into a Damien Hirst sculpture belonging to prominent art collectors Steven and Lisa Tananbaum. The incident occurred on the evening of March 31st, as the woman collided with the artwork, called "Sphinx," causing significant damage to the $3 million sculpture. The artwork was part of Hirst's 2017 series "Treasures from the Wreck of the Unbelievable," known for its faux-artifacts covered in coral and barnacles.
According to Palm Beach Daily News, the driver was not intoxicated but claimed to have no recollection of the hours leading up to the crash. Police confirmed that she was sober at the time of the accident. However, the Rolls-Royce crashed through an ornate fence and ended up five feet below in the sand, leaving the artwork knocked off its pedestal and in need of repairs. The woman was taken to St. Mary's Medical Center for treatment of her injuries, and fortunately, no one else was hurt in the incident.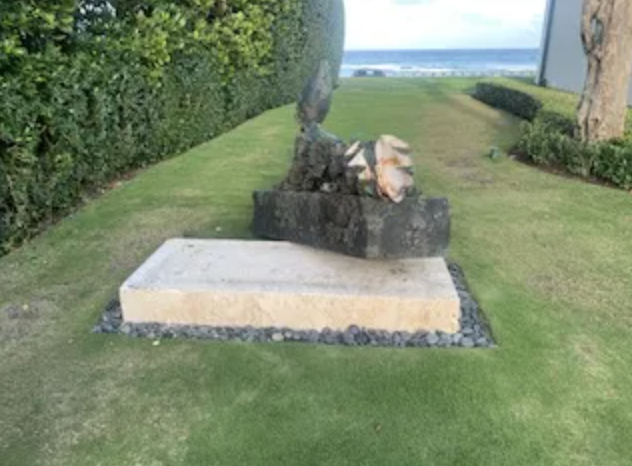 The accident serves as a reminder of the unexpected events that can occur in Palm Beach, even in the world of art. The Tananbaums, who are known for their extensive art collection, were left shocked by the incident. Meanwhile, art critics are having a field day with this unconventional "smashing" review of Hirst's artwork. As the investigation continues, the art world and Palm Beach residents are eagerly awaiting the outcome of this unexpected collision between a luxury car and a multi-million-dollar sculpture.