Of course it all began with David Lynch repeating a hypnotic mantra through the head of a dog puppet. Why would I expect anything else?
After a brief musical hiatus, Flying Lotus (FlyLo) returned in 2019 with his highly anticipated sixth studio album Flamagra. Seen as one of the most revered and pioneering voices in modern music, FlyLo has left his fingerprints throughout the DNA of modern hip hop, jazz, and electronic music. 
Last month the super producer brought his Flamagra Tour down under for a set of exclusive shows. Music fans had every right to be excited as Flamagra has been regarded as FlyLo's most cohesive and experimental bridging of his sonic landscapes and experimental visuals. The crowd was presented with 3D glasses before the show, but few were ready for the mind-bending odyssey that was about to unfold.
Video recap of Flying Lotus's Sydney Show on the Flamagra Tour, Music Courtesy of Kase Avila
The lights blackened as the aforementioned film auteur appeared on the screen and began reciting an unnerving story of coming fire. "Fire is coming, fire is coming!" echoed through the Enmore as Flylo took to stage and unleashed the spectacle that was Flamagra upon excited punters. The California native rattled through his expansive catalog with the vigor of an enchanted shaman trying to raise spirits from the dead. Tunes like Zodiac Shit, More, and Do The Astral Plane pulsated throughout the dance floor as projections of psychedelic patterns and celestial symbols left the audience with their mouths agape. As the night came to a close, those lucky enough to witness Flamagra in all its majesty were left a sweaty, exasperated and delighted mess.  
The Flamagra tour is just another chapter in the sonic wunderkind's mythic pursuit of marrying radical visuals with genre-bending sounds. We took it upon ourselves to look back and list our favourite visual moments from FlyLo's career.
1. Steve Ellison & Adult Swim (2006)
https://www.youtube.com/watch?v=0ScYz9sNaQk
Before there was Flying Lotus, there was young Steven Ellison making beats from his bedroom. While he was still trying to find his musical identity, Ellison was encouraged to enter a competition by cartoon channel Adult Swim looking for new music. Submitting under the now-famous moniker, Ellison won and had his music used throughout the channels amazingly strange programming.
2. You're Dead! album cover (2014)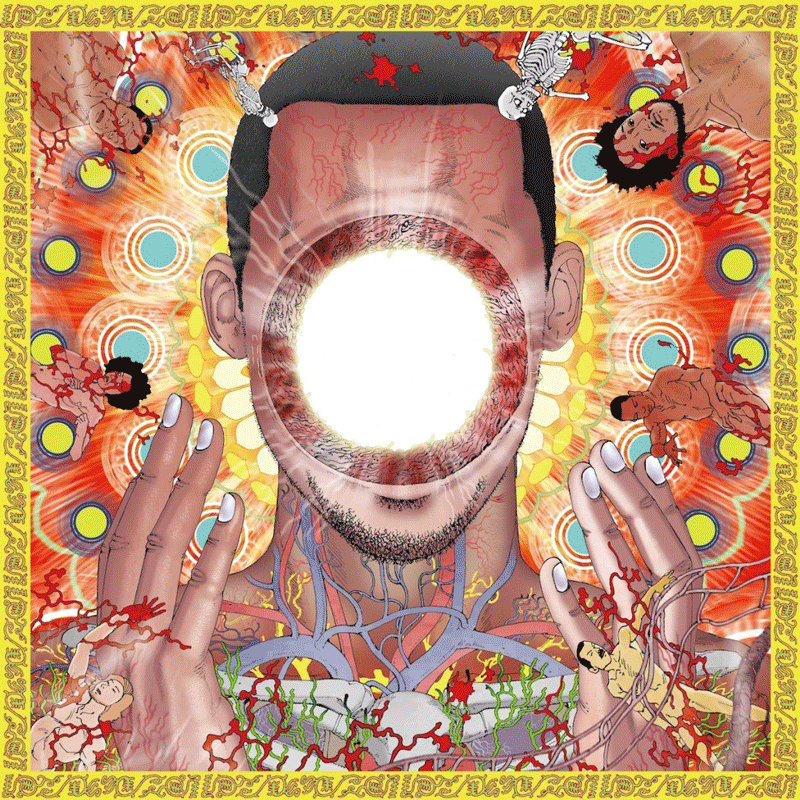 Anime inspired artworks have now become commonplace in the music industry, with every mumble rapper or trap-inspired popstar having a few Naruto-esque visuals. However, FlyLo did it first and – still to this day – did it best. Wanting to bridge the gap between his highly existential record and his love of darker, surrealist visuals, FlyLo tasked Guro manga master Shintaro Kago to create the now-classic cover. Dig through any record store around the world and you're sure to spot this iconic artwork peering at you.
3. Kuso (2017)
https://www.youtube.com/watch?v=PDRYASntddo&t=3s
Having always shown a keen interest in film, FlyLo dove straight in the deep end with his feature directorial debut Kuso. Set in a dystopian Los Angeles, Kuso careens through the lives of several mutated survivors of a devastating earthquake. Filled with surreal animations, jazz-inspired monologues, a slew of star-studded collaborators, and body horror effects that would make David Cronenberg blush, Kuso is a film that threatens to burst from the screen with every passing minute. Causing radically diverse responses upon premiere – even walkouts at Sundance – the film acts as one of FlyLo's most divisive and stellar works in an already uncompromised career. 
4. The Barbershop (2018)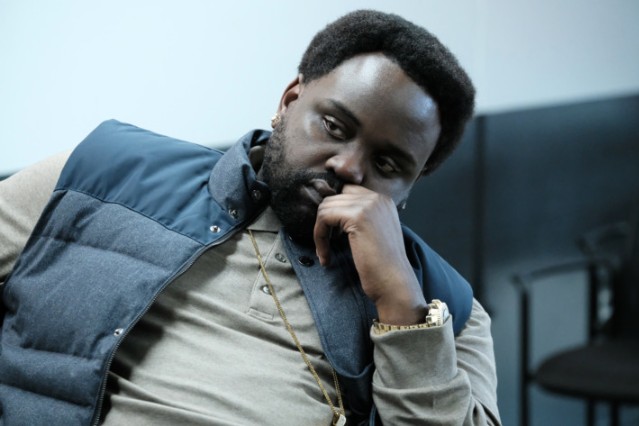 When Donald Glover's groundbreaking series Atlanta needed an episode soundtracked, who do he call? Why none other than FlyLo and his musical soulmate Thundercat. In episode five of the show's second season, both Brainfeeder brethren lent their musicality to the offbeat installment. Eccentric drum lines and manic horns ring out as Al and his increasingly unreliable barber Bibby traverse Atlanta. The visually and sonically stunning collaboration between these legendary artists only left fans salivating for more! Our fingers are crossed!
5. Fire Is Coming feat David Lynch (2019)
https://www.youtube.com/watch?v=aTrTtzTQrv0
FlyLo's illustrious list of collaborators, none are more mythologised and enigmatic than director David Lynch. The two defied expectations by conspiring on the Flamagra highlight 'Fie is Coming'. In the video for the experimental tune, Lynch eerily recites a spoken word piece to a group of feral children from the mouth of a ragged dog while sitting in a wheelchair. And yes, it is just as amazing and mind-boggling as it sounds!
Shoutouts to Flying Lotus and Brainfeeder for having us, the good people over at The Operatives for making this possible, and Kase Avila for providing the music! BAO!