A fiery romance, unhinged benders, and corrupt politicians. What does any of this have to do with dumplings? 
In 'SWEET JUICES', everything! 
'SWEET JUICES' is a short film devised by Sydney's resident renaissance man Will Suen and the talented Sejon Im. The story revolves around genius dumpling chefs and perpetual trainwrecks Shirong and Tony. With the couple facing eviction and incarceration, they embark on an acid trip of a journey through the seedy underbelly of state government. In their path, they leave a trail of empty sake bottles, unfilled tax forms, and dumplings that allow you to reach enlightenment.
The short film was a labour of love conceived during Sydney's Covid-19 lockdown of 2021. Suen was inspired to put pen to paper by visiting his regular restaurateurs and reminiscing on his family's own relationship with food. Following vaccines administered and freedoms granted, he enlisted Im and a motley crew of gifted actors to bring his vision to life. The result is an ode to extreme cinema that pays homage to the off-the-wall comedy of Stephen Chow and the gritty crime sagas of the 1970s.
We caught up with the Suen and Im to talk about 'SWEET JUICES' before its preview screening this Friday in Redfern, Sydney!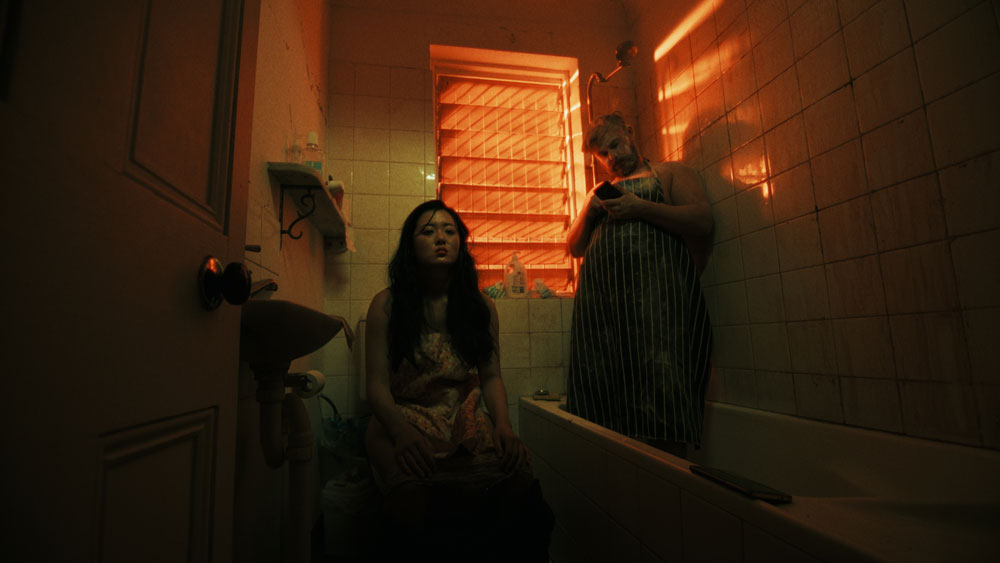 Hi Will & Sej, congratulations on the debut of SWEET JUICES! How does it tell to be on the precipice of audiences getting to dig into this piece of extreme genre filmmaking? 
WILL:First of all, thank you, LWA and Andy Yee, for having us!
My name is Will Suen, and this is Sejon Im (Sej). We're the directors of the film SWEET JUICES.
SEJ: Thanks LWA and Andy!

I'm loving it. Will and I have are obsessed with films and music videos from all different kinds of genres, so I think this film was really just the human version of DALL-E taking in all our inspirations and spitting out a mutated baby.
WILL: Genre filmmaking is not about breaking the rules; it's about stretching the rule's definition. If you follow the rules, you can literally do anything you want, no matter how stupid and ridiculous, and it would work; that's the beauty of genre and why I love it so much.
SWEET JUICES is, on the surface, a dumpling heist, but it's also a rom-com, a crime thriller, and an absurdist comedy; all our characters are pieces of shits in cracked pot pressure cookers, who will explode at any second in the worst possible way.
All of these elements work together because we sorta followed the rules, hahaha.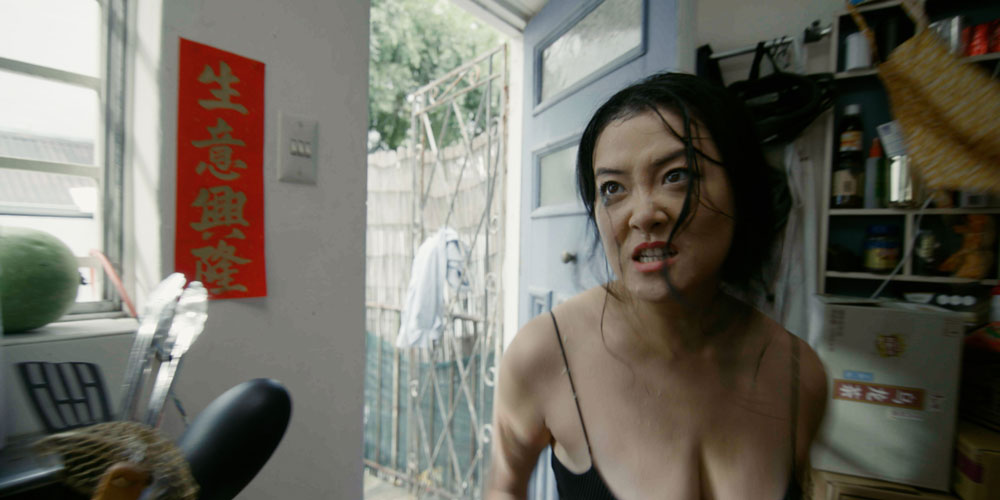 The film is a dizzying ride through a world where Chinese food is the supreme currency, and anyone will do anything to get a bite. What sparked the idea to tell this story? 
WILL: As the writer of the film, it was super important to me that SWEET JUICES is a Sydney film.
Growing up, my parents didn't speak much English. To get anything done in the family, my mum would bring homemade dim sums to accountants, lawyers, builders; you name it.
The friendships she made and the number of free services our family got through delicious Cantonese food were incredible. For my parents, every conversation revolves around food, and every comparison in life revolves around food; Sydney has one of the best food cultures in the entire world.
These experiences are the Sydney that I know and love, and this is the Sydney I want the world to see.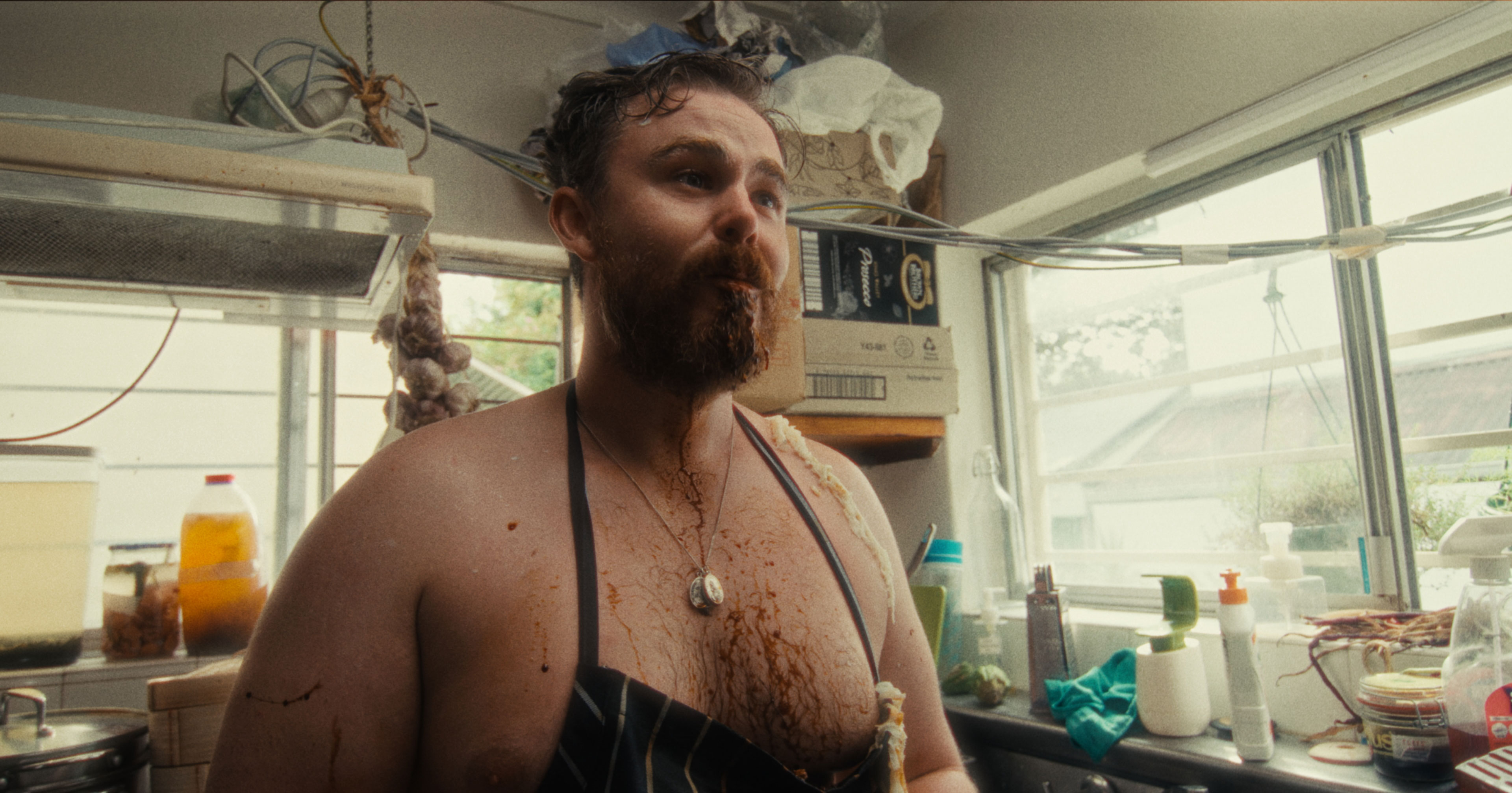 The film was conceptualised during Sydney's second lockdown. What was the process of writing and then directing & editing the film with the talented Sejon Im? 
SEJ: Overall it was an insanely beautiful experience as Will and I were able to really bring our strengths together. Often as a director you're deep in your own head with ideas swimming around and its not uncommon to be doubtful of some of them. But it was mad to have Will as a bouncing board where I'd divulge my ideas with him and I'd get an immediate "Nah that ain't it" or "That's genius, let's unpack this." And vice versa with me giving him feedback. It was also both our first time ever co-directing, and so with us having our L-plates there were unexpected hurdles as we got deeper and deeper into making the film. However, we managed to find a groove and to pick our battles with certain disagreements. It helped that we saw eye to eye on a lot of things stylistically and filled each other's blindspots.
WILL:We're not the cliche creative team that fills in each other's weaknesses; we're the psychotic duo constantly echo-chambering each other's strengths.
I firmly believe that there is a right and wrong when it comes to filmmaking, it either works or it doesn't. Having Sej along really meant we could smell each others bullshit which was super dope when it came to making sure every beat and idea in this film pops.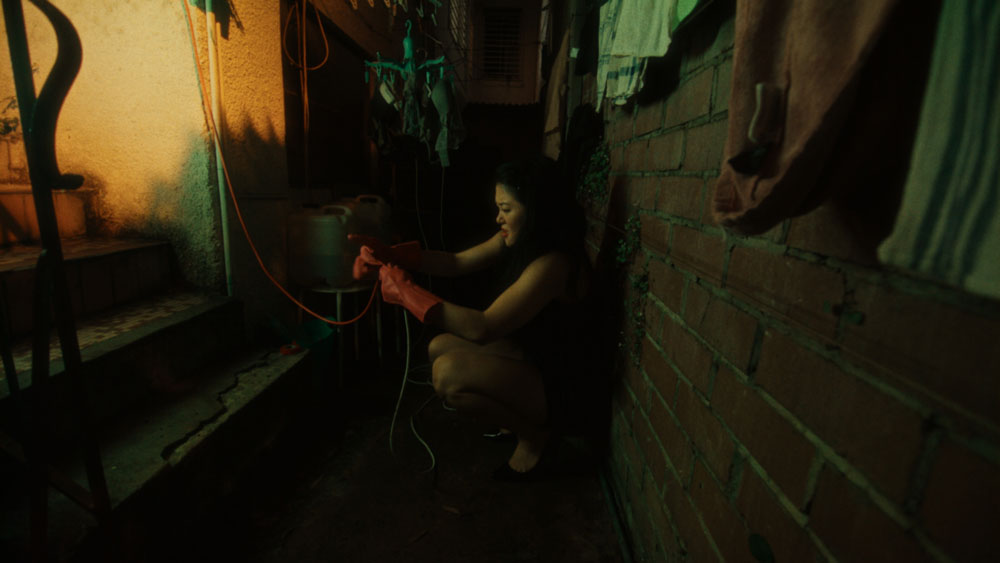 For me, what stood out most about the cast was their willingness to dive into the insanity of the story. What was it like directing this assemblage of amazing actors in these extreme scenes?
WILL: Shirong Wu and Anthony Roy Barton (Tony) are both actors who were my housemates during lockdown; we've skinny dipped together at Bronte beach at midnight and took big shits in the ocean.
They trusted me to go ape-shit with them, and we went to town. There were, unfortunately, a few situations when we pushed too far, hahaha and it was not cool. We paused filming a lot, sometimes for weeks, to unwind, talk through things, and make sure we all knew our boundaries and how to work within them. A big lesson I learnt in this film is that you should never underestimate trust and intimacy; they must be in place so everyone can do their best work.
Christian Byers is a very experienced actor; he starred alongside Daniel Radcliffe in December Boys, was nominated for an AFI award, and is now one of the lead actors in the wildly popular Stan show "Bump". I've been his mate for years; we bonded over our love of documentary filmmaking. When I asked him to be one of our film's characters, he initially turned me down but decided last minute that he would do it as long as he got to wear and do whatever he wanted in the role. We enthusiastically agreed.
I could talk for hours about what it was like to work with Cat Van-Davies, but none of it would do her performance justice. From the moment the camera started rolling, it was take after take of non-stop dopamine rush.
Harrison Green who plays Constable Cummings is the biggest legend, he came on last minute and slayed the role. His dad is also a real policeman which was perfect.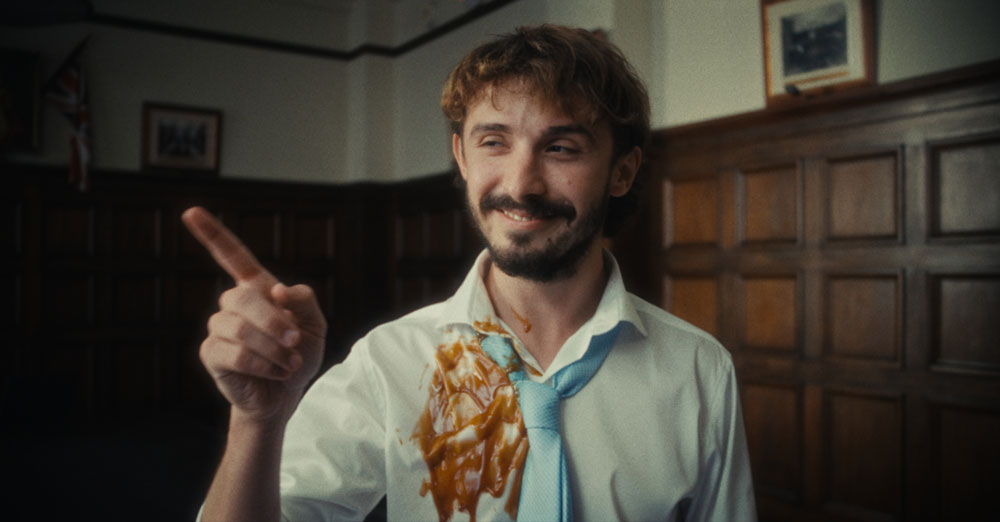 SEJ:I feel all the actors had some hidden unhinged-ness, some less hidden than others, so it was really just about Will and I massaging it out of them. Also, they all knew what they were getting into so it rarely felt off-brand asking them to get even weirder. 
WILL:That's what actors do, they gift you with raw emotion, and I cannot thank and apologise to all the actors enough, especially Shirong and Tony.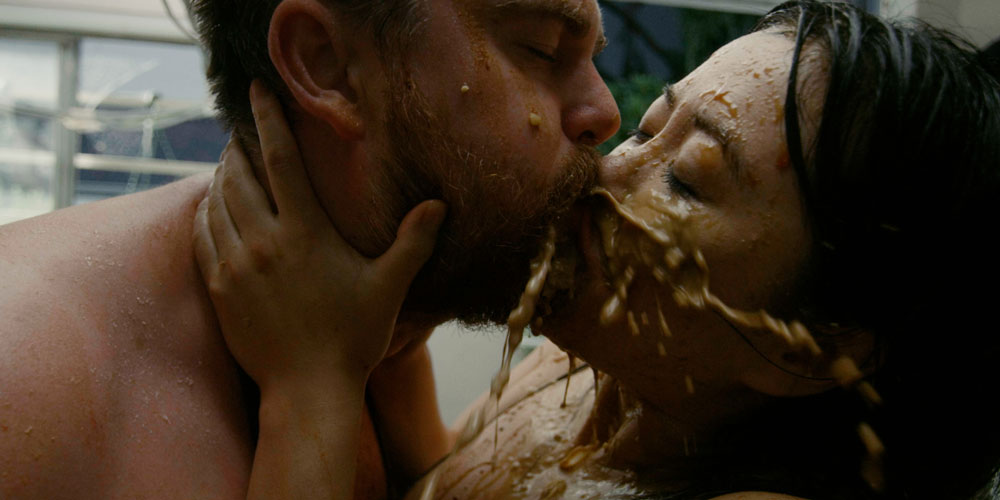 Will, you actually learnt to make an array of borderline ornate and delicate dumplings for the film! What did you learn about making them that you didn't know before? Is it a skill you still whip out to this day? 
WILL: I'm proud to say that I made every dumpling you see on this screen.
Dumplings are tough to make. It took me four months to finally reach the level I needed. My dad used to be a dim sum chef, and my mum has worked in hospitality for her entire life, so naturally, my family helped bring my skills up. Getting the dough perfect is the key to getting the right texture so that all the crazy fold patterns are possible. It did feel like Breaking Bad, going to different supermarkets to experiment with all the different types of flour and gluten ratios.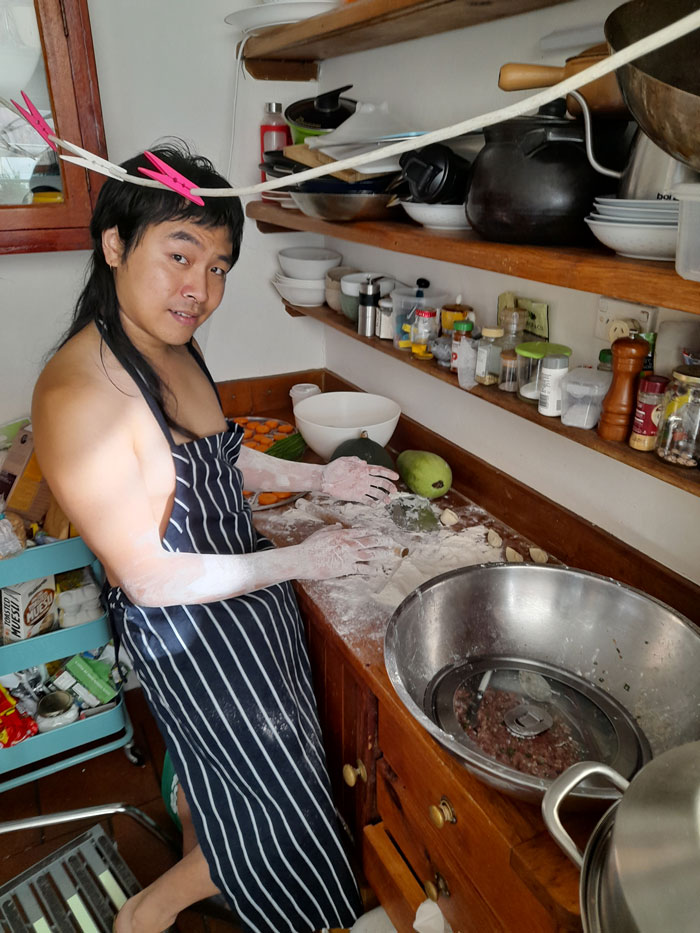 Is there a particular scene you're excited for audiences to see this Friday at the screening in Redfern?
SEJ: I'd love for them to see the final scene, because it means they haven't gotten up and left in disgust. But also its my favourite scene because it feels like a chaotic fire getting put out. However, there's a scene for everyone. One for the romantics, one for the thriller fans, one for the foodies and one for the weirdos.
There was so much talented people who worked on this film with us.
WILL: Every scene is perfect. Come check out our film.
We'll literally be finishing the film tonight when the sound mix will be done, and then we'll be submitting the film to film festivals.
If you want a sneak preview screening of the film, you can come to check it out this Friday, 30th of September, at 107 Projects Redfern. 6:30 pm.
We're going to party and celebrate all night baby~~
SEJ: Most of the talent cast and crew will be there so come say hello.
@bpowellcine our cinematographer gave us gorgeous images and tricky shot, we really bashed him around but he stood firm and delivered!
@nicholas.andrews.studio the colourist said his primary inspiration was late night SBS which we love.
@graceytt, @cass.hnrs, Leonard Fung for assisting us as directors.
@shady_nasty and @_shaywhelan_ for the music.
WILL: @filmingaround88 for helping me produce this insanity.
@rory_steuart and @xosound_studio for letting us max out those speakers.
@Kenjcorp the gaffer, my boy.
@yeetheeast for designed the title graphics for the film.
@emememem______ and Priya Panchalingam for helping us create this world in the art team.
@divyagordonfilm, @jamie.mcvicker and Chad Richards for the focus pulling.
John Tompkins for recording all the sound on set.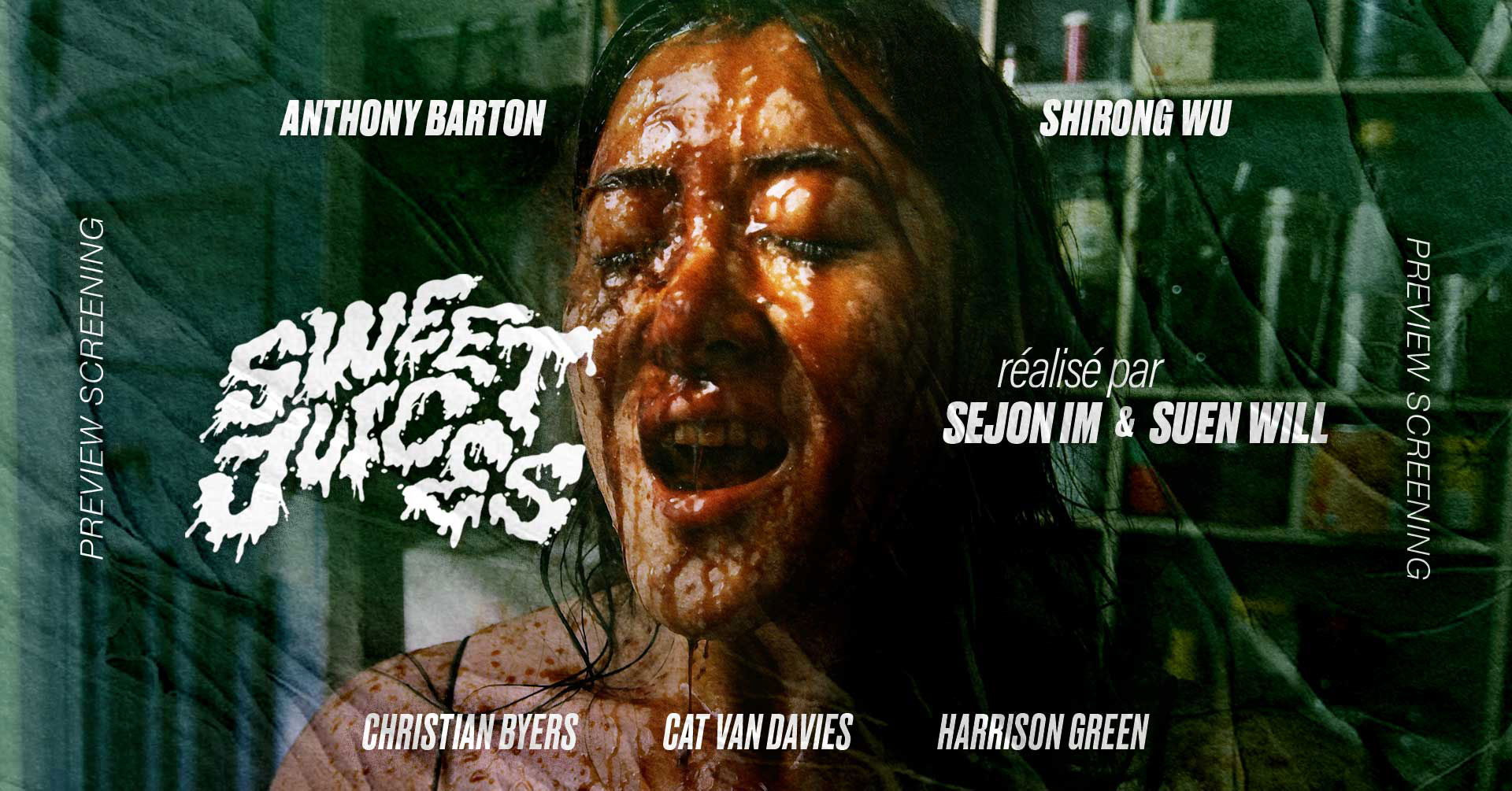 Special thanks to Will and Sej for taking the time to chat! Follow @suen_will and @sejon.im. Make sure to come down to 107 Projects Redfern this Friday to check out the preview screening and celebrate Sydney style! Find more info here.