With their Siren EP still ringing in our ears, we caught up with the Melbourne-via-Wollongong trio to flick through their wax pizza collection.
If you've been following Obscura Hail over the past five or so years (and you really should have been), you might have been a tad surprised by the sounds of their latest release. The Siren EP sees them drop the intricately picked acoustic guitars and softly sung vocals in favour of uptempo drums, pulsing basslines and fuzzy guitars. It's a shift that contrasts nicely with the ultimately optimistic sentiments of the EP and sees the group's intoxicating melodic flow flourish in the energised harmonic backing.
Standout single 'Doomer', which is easily the trio's most direct song, sees frontman Sean Conran take a near-nihilistic approach as he documents the world's downfall as a bystander. "Born in the age of information, the 'Doomer' is fatalistic, apathetic, a symptom of the overwhelming awareness of suffering outside of their control." explains Conran. "The instrumentation is our heaviest yet, to give a voice to the guilt, shame, anger and frustration that comes with feeling powerless.
https://www.youtube.com/watch?v=0drt6iZ63eU
The EP's other highlight (though there are no low points on Siren) is the lofty, nostalgia-laced, 'Penumbra'. This track sees Conran taking stock of moments of his life in a stream-of-consciousness style before summing it up with the euphoric line "What on Earth have I done." Combining acoustics and folkish tropes with a steady but strong beat, the tune nicely bridges the gap between old and new Obscura Hail.
https://www.youtube.com/watch?v=OYhGUp6Vkdw
And what of the music behind Siren? We spoke with band about their favourite licorice disks, check it out below and head here to enjoy the black and white wonderland that is their gram: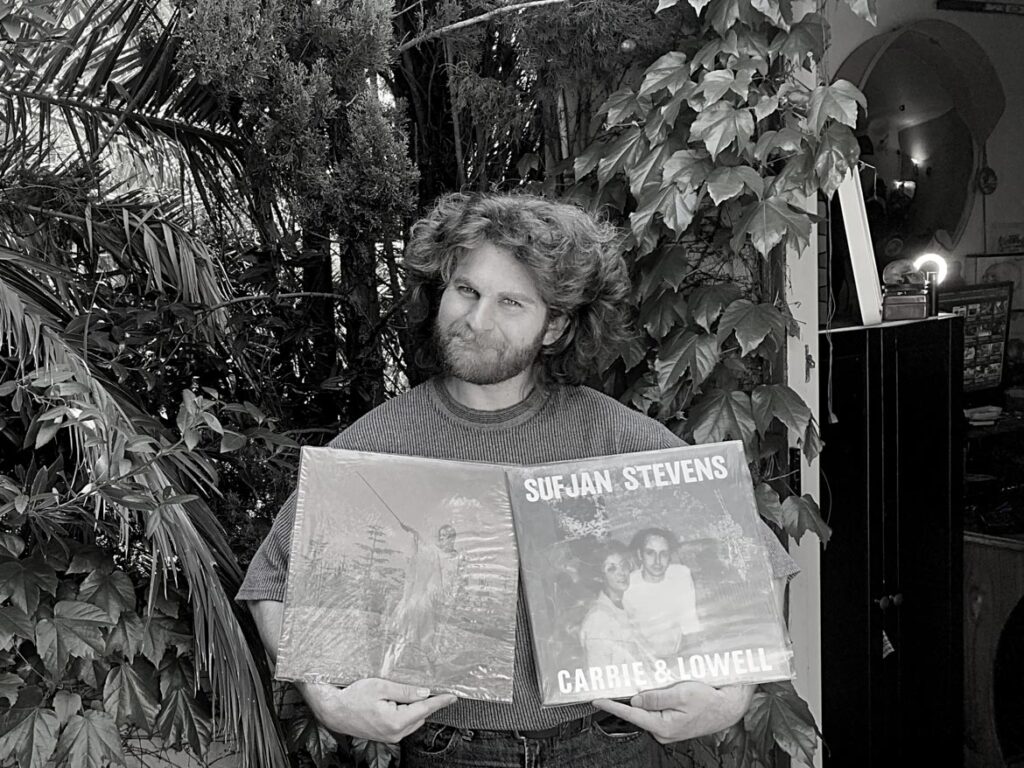 Sufjan Stevens – Carrie & Lowell – Sean
Big Sufjan fan boi over here, and I could not empathise more with the themes on this one. I was so used to the upbeat, optimistic Sufjan Stevens that crafted adorable odes to different states of America, and you'd find me humming along to his Christmas covers on and off season. Carrie & Lowell is a real heavy one though, stripping the would-be jovial symphony down to a set of skeleton melodies inside the range of whispered funeral conversation.
Death is so relatable, and the lyrics are deceptively haunting; The anticipation of each song, and its lingering impression overlaps the others, while stretching the whole album beyond the timestamps.
My grandfather passed just a year before this released and my song-writing was following a similar romanticised path. I listen to it less and less to hang onto the memory of the resonance of the first listen, though returning is inevitable, and makes this a timeless record, personally.
Unknown Mortal Orchestra – II – Sean
Had this album shoved into my hands with no warning by a good friend with a history of excellent taste. Pretty crazy collection of songs, and I say collection because they're unusual and erratic, with unhomogenised ad-hoc arrangements. I get passionate about ambitious music produced by a single person; there appears to be stronger confidence and variety in the songwriting, less self-judgement in the recording process, and more reward in pushing the limitations of one's ability or available technology.
Sounds like the songs were written as they were recorded too; born wearing their oversized college graduation gowns and growing into them a little more each listen. Safe to say this is a go-to album for mix referencing, and gown tailoring.
Frank Ocean – Blonde – Sean
This is my modern R&B. I wish I had a voice this smooth and dynamic, cause he makes it sound so easy to glide between spoken and sung. Can't forget the swells of constantly unexpected layers contributing to a single part never to be repeated, which is the reason why it took so long for it to sink in. Had a huge pay-off over a long time, rather than tending to my usual craving for hooks, or familiarity of melodic structure. When it hits the harmony swarm in 'Self Control' (and I can never pass up a good harmony) it's goddamn bliss. Extra love for the DBZ reference in 'Pink+White' also.

Wu-tang Clan – Legend of the Wu-tang – Greatest Hits – Tam
It has all the iconic tracks; 'C.R.E.A.M', 'Method Man', 'Protect Ya Neck' right off the bat or should I say, sword. My all-time favourite track on this record would be track 2 "Method Man" coz you know, "Get off my cloud"!
The guts and attitude of this track coupled with the mad dance moves of Method Man from the video clip will never lose its ignition. The comedy in the lyrics and how creatively he delivers them, make me want to roll up, light up and show off my skills in rapping and ain't nothing wrong with that! The entirety of the record used the most bomb samples and really took sampling, not just beats but movie dialogue into hip hop music. I think this opened the doors for rap musicians to include theatrics in their records.
Ramones – Ramones – Tam
Oh gosh this album…. Who doesn't have a loose memory of fun nights jamming this sweet honey of a record. Fundamentally I love listening to this one for the almost minimalist use of instrumentation. You got drums, guitar, bass and vocals and that is it, but what they created, boiling the music down to these basic elements and stretching the tracks out to 6-7 minutes long is so musically attractive to me. You can hear the influences of the early 60's see-sawing through each. Which I think taught me that as a musician, I was allowed to draw from my influences too.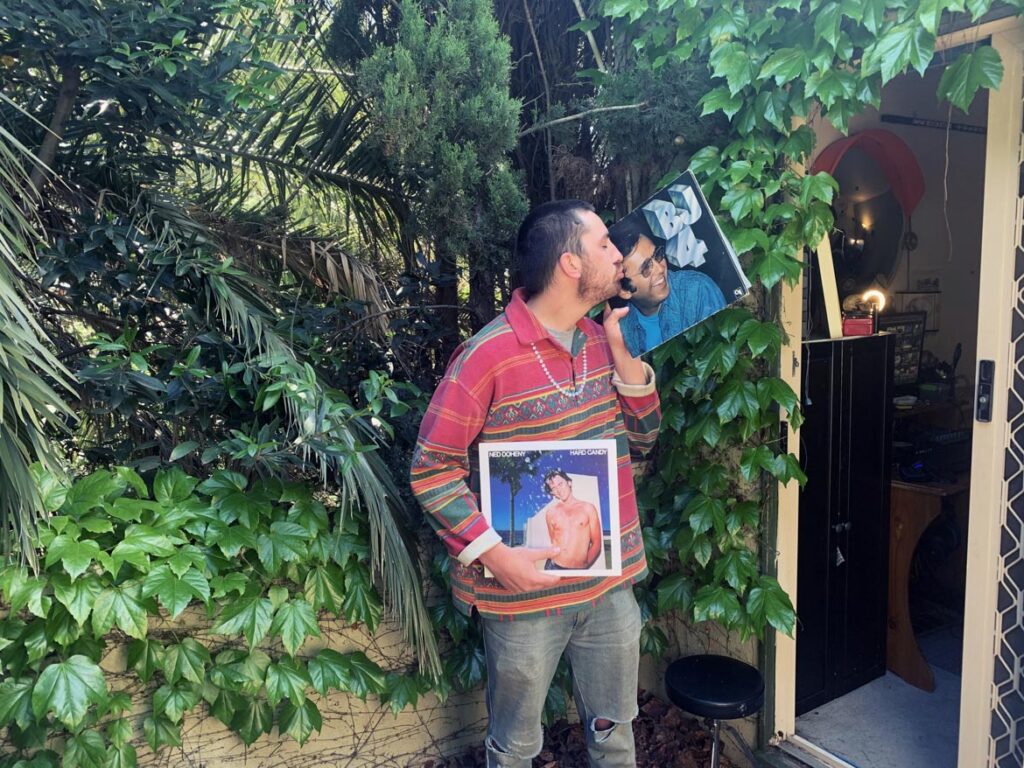 Bob James – BJ4 – Kaelan
A slice of wax or a slice of heaven? My absolute favourite record. It was one of the first records I ever bought and it showed me that jazz can be cool and FUNKY. Bob James is a legendary keys player, composer and arranger whose tunes have been sampled heavily during the early days of hip-hop. The players on this record are all fantastic and you can hear them WORK together. Gary King's bass playing is god-tier. Eric Gale's guitar playing is so pocket and his solos expose you to some tremolo that you've only ever dreamed of. Steve Gadd… need I say more.
It's a cushiony, funky instrumental outing of the highest order that constantly inspires me.
Mod Con – Modern Convenience – Kaelan
I got to mix Erica playing solo as Palm Springs (not sure if that's still a thing?) and it was astoundingly musical. Her writing and performance was really affecting. Since then, I've been a fan of her various outings but it was easy to choose this record as my favourite. The essence is unbridled, wild and emotional, but there is depth in the track-list that I feel is rare for a punk rock record. I LOVE the drumming, it's really innovative and interesting but still in that raw punk/rock realm. The lyrics and the delivery is relatable. As an album it's a real journey, kinda feels like you're on a tour around the suburbs and your tour guide is exposing the reality as you go.