Flume, Phoebe Bridgers and more comprise Chris Lanzon's edition of Off The Record
Sydney artist Chris Lanzon has accomplished multiple milestones within the span of his relatively short music career. The singer-songwriter's credits — which commenced with his debut 2020 EP and short film Melancholy — speak to a musician some ten years his senior, but the maturity of that project in both lyricism and vision reveals that Lanzon has always kept ahead of his time. 
Following Melancholy, which spawned the singles '72 Days' and 'Still', Lanzon released the tracks 'Everest' and 'New York, Falling Apart,' expanding on the indie bedroom pop sounds that would comprise his 2021 sophomore EP, Far From Perfect. Later that year, Lanzon covered Goo Goo Dolls' track 'Iris', evoking the titular adjective of his debut EP for a melancholic take on the 1998 original.   
While Lanzon is more than capable of manning his own projects (both of his EPs were released independently without any featured artists), he has enlisted fellow pop singer Eluera for his latest single, 'June'. Dropping last week, the track sees Lanzon ruminate on an unfulfilled love, and will form the tracklist of his upcoming final EP, set for release next year.
https://www.youtube.com/watch?v=QzmBB_yPCkk
For our latest Off The Record, we caught up with Chris Lanzon for a run-through of the artists who inspire him, his go-to "comfort album", and the musician who helped him "discover what vinyl was."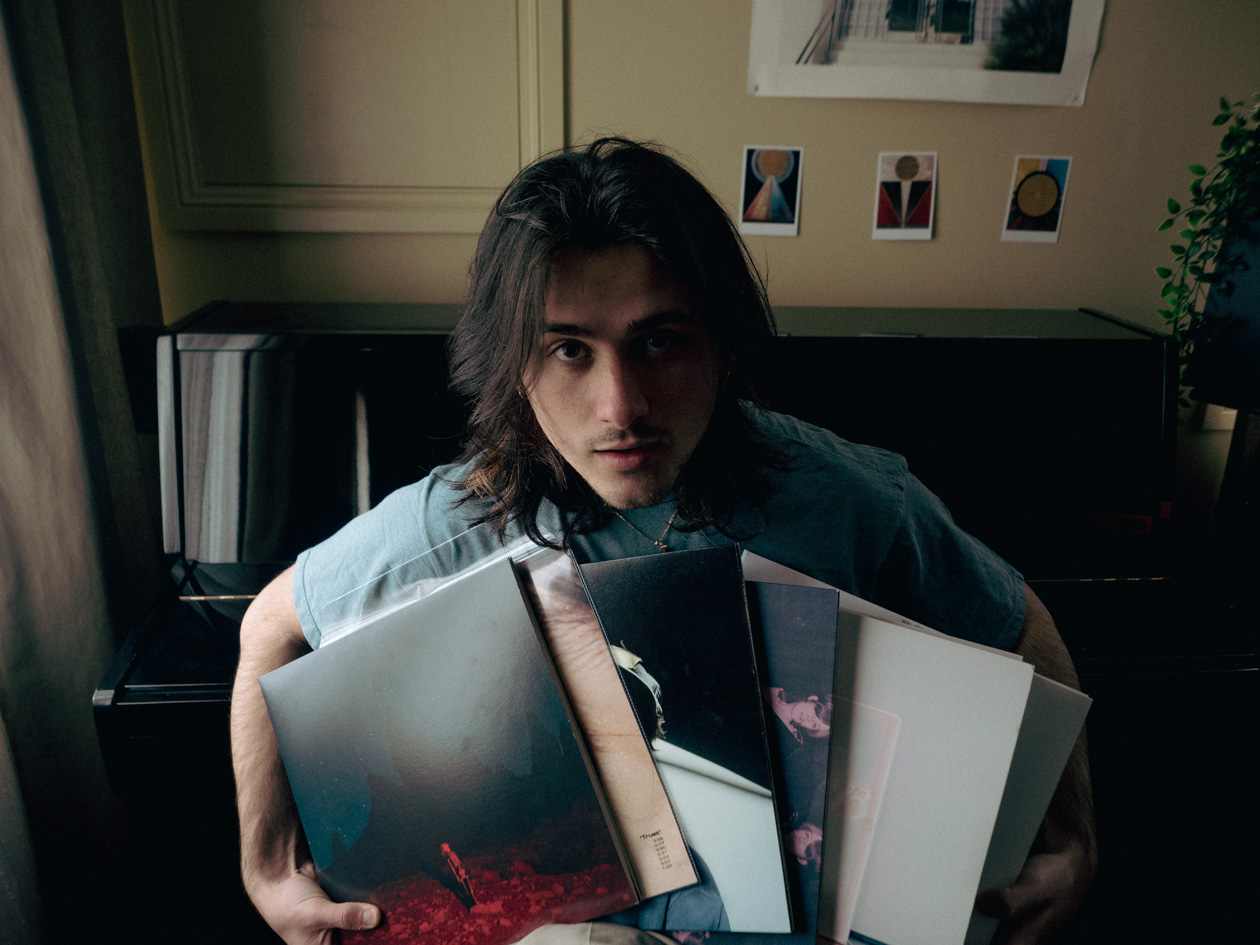 Flume — Flume
This was the first record I bought back when I was 13 or 14 and had just discovered what vinyl was! It blew me away how crisp and warm everything sounded, and I sat for hours watching the needle glide through this record over and over again. Some BANGERS on this album!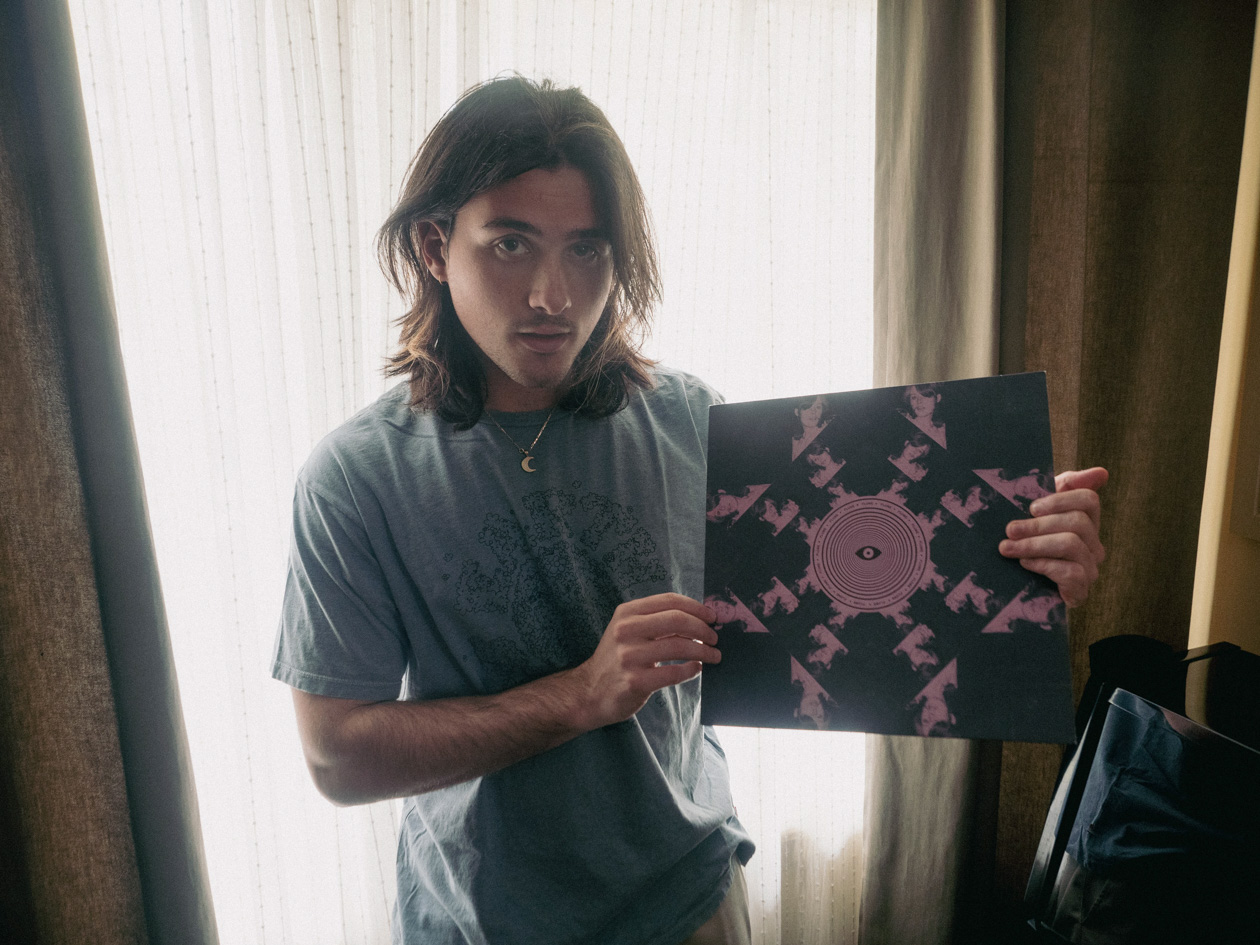 The 1975 — I like it when you sleep, for you are so beautiful yet so unaware of it
This album has to be my favourite era of The 1975. It's just sooooo good. There's so much variety in the tracklist and every song is great, and the gatefold artwork is stunning. I could listen to this front to back all day, every day.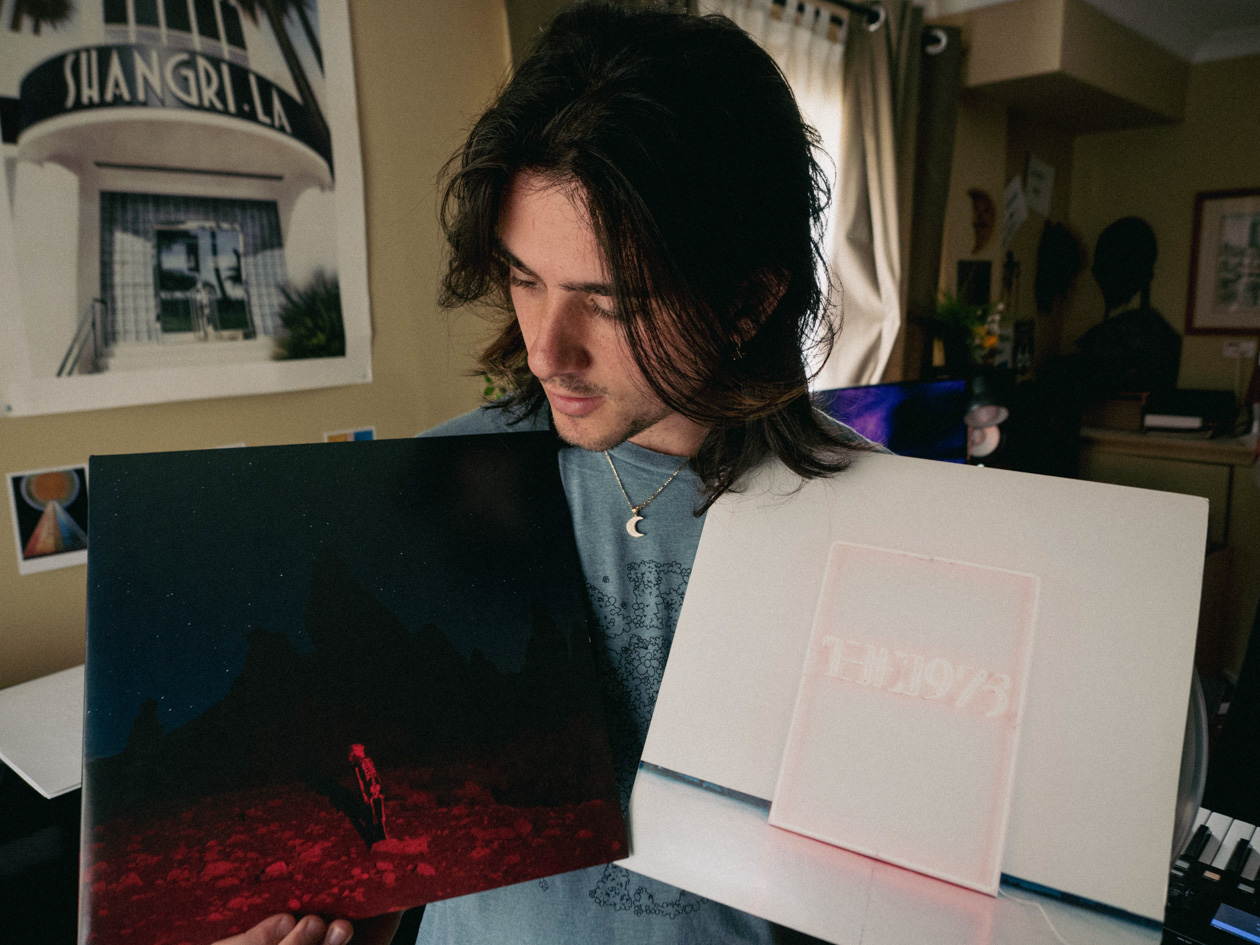 Phoebe Bridgers — Punisher
I actually first heard of Phoebe Bridgers through her collaborative work with The 1975 at the start of 2020, and when I dived into her music I became obsessed. Her voice is divine and her lyrics speak straight to my soul. The soundscape on this album is on another level, it's so inspiring. She blends folk and rock so effortlessly and there isn't a single song that I don't love. Punisher is quite literally the perfect album.
Bon Iver  — Bon Iver (10th anniversary edition)
The latest addition to my collection, and one of my favourite albums of all time! Bon Iver is such a huge inspiration and this album takes me to another world.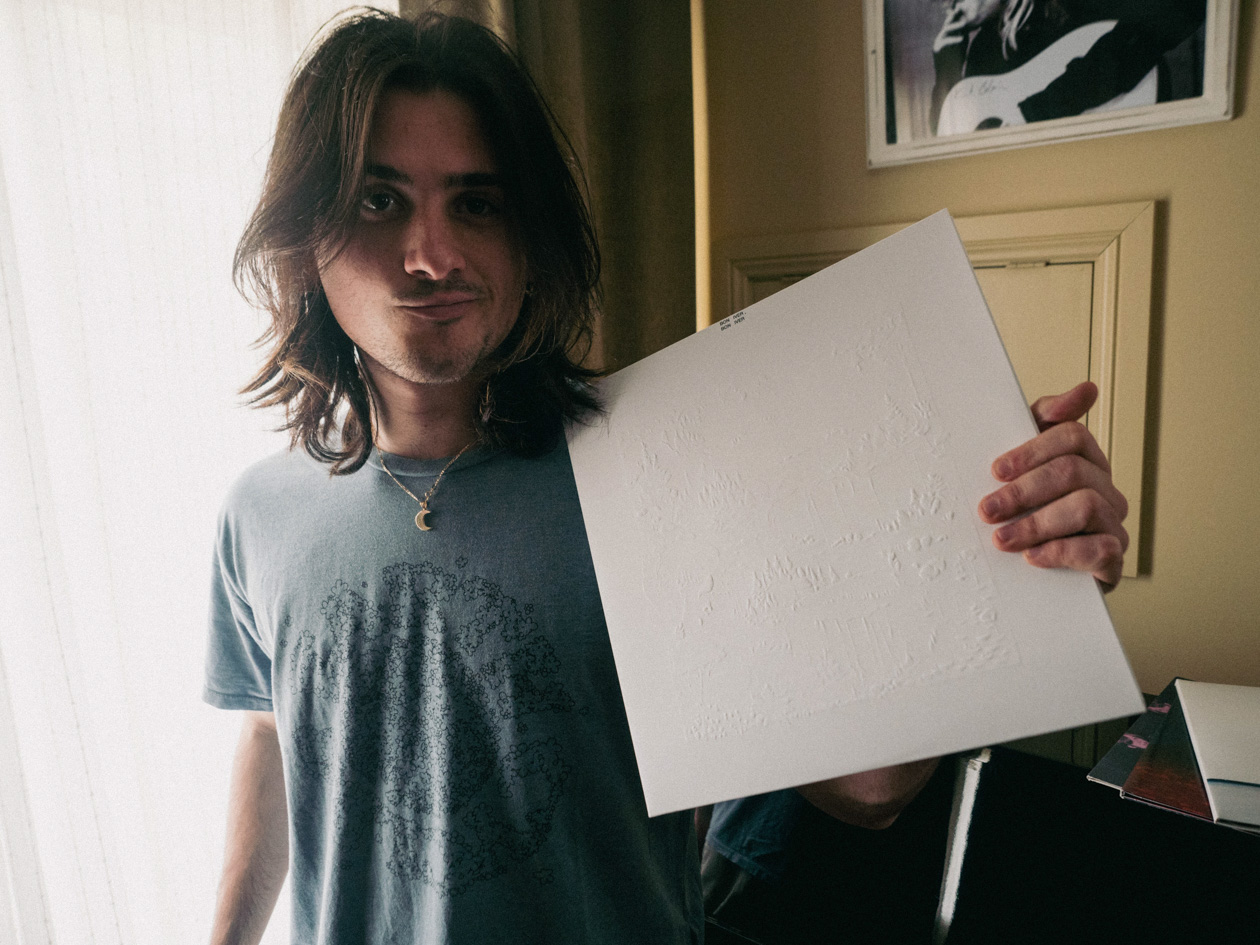 Mac Demarco — Salad Days
Mac opened my ears to woozy electric guitar, effects pedals, and warm tapey drums. His music feels so carefree and always lifts your mood, this has been a comfort album for me many many times. Light some incense, put this record on, and wind down for the day. Best feeling ever.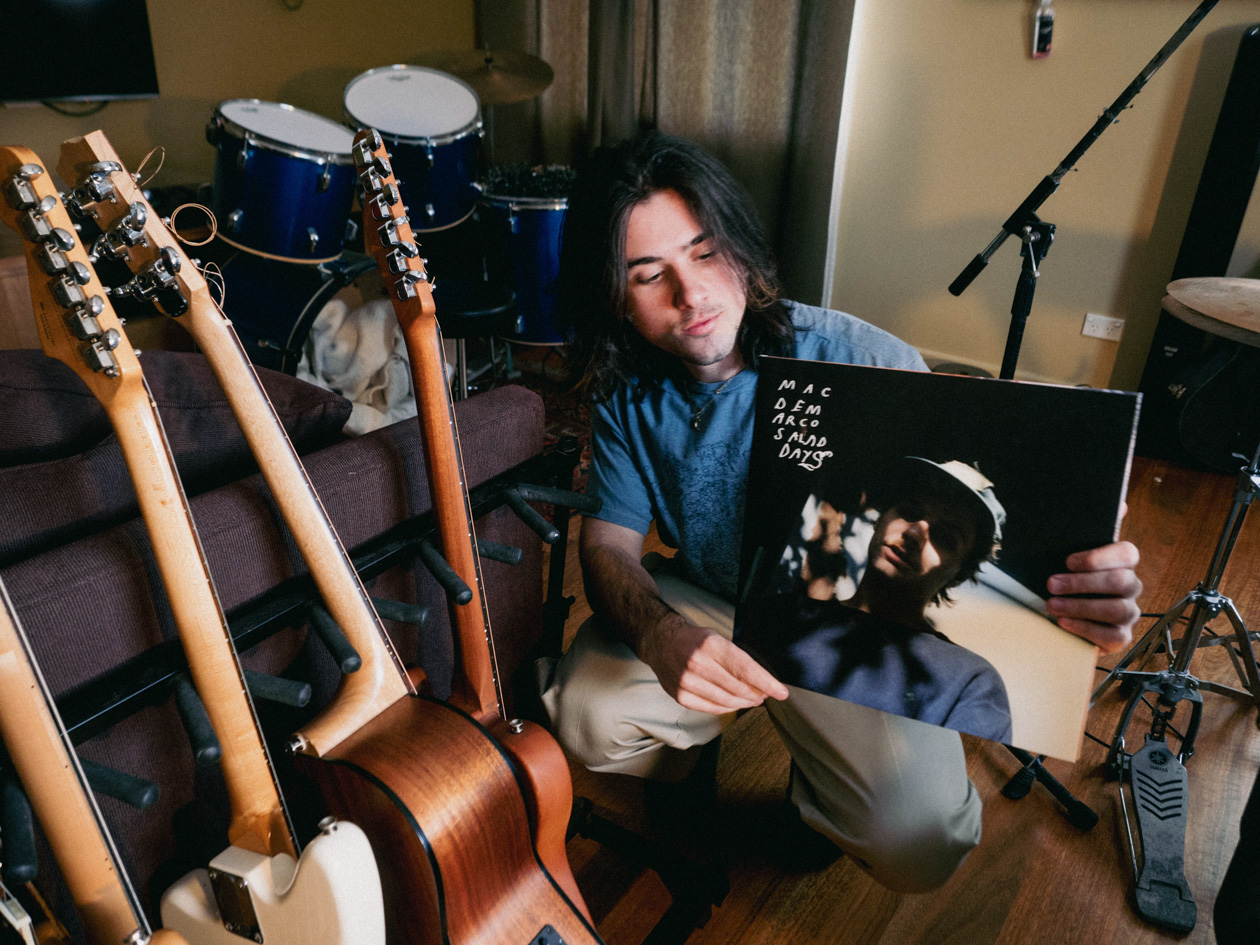 Armlock — Trust
This was actually a 21st birthday present from my friend Nick Ward. We're both mega-fans of this indie duo from Melbourne, and this EP is the best thing ever. Simon Lam is the front-man and producer, and I was lucky enough to work with him on my new music – so that was sick! He's the best.