In many ways, Dillon Francis is the quintessential modern producer: He's incredibly versatile, has an intensely engaging live show, and is extremely skilled in the art of Internet. Having released balls-out bangers on every label from Mad Decent to Dim Mak, he dropped his debut album Money Sucks, Friends Rule in late 2014, much to the delight of party animals across the globe.
We were invited to join Dillon on his manic Australian tour, including a few benders across New Year's Eve and beyond. Here's photographic evidence of the larrikin activities that occured, including that infamous shoey photo: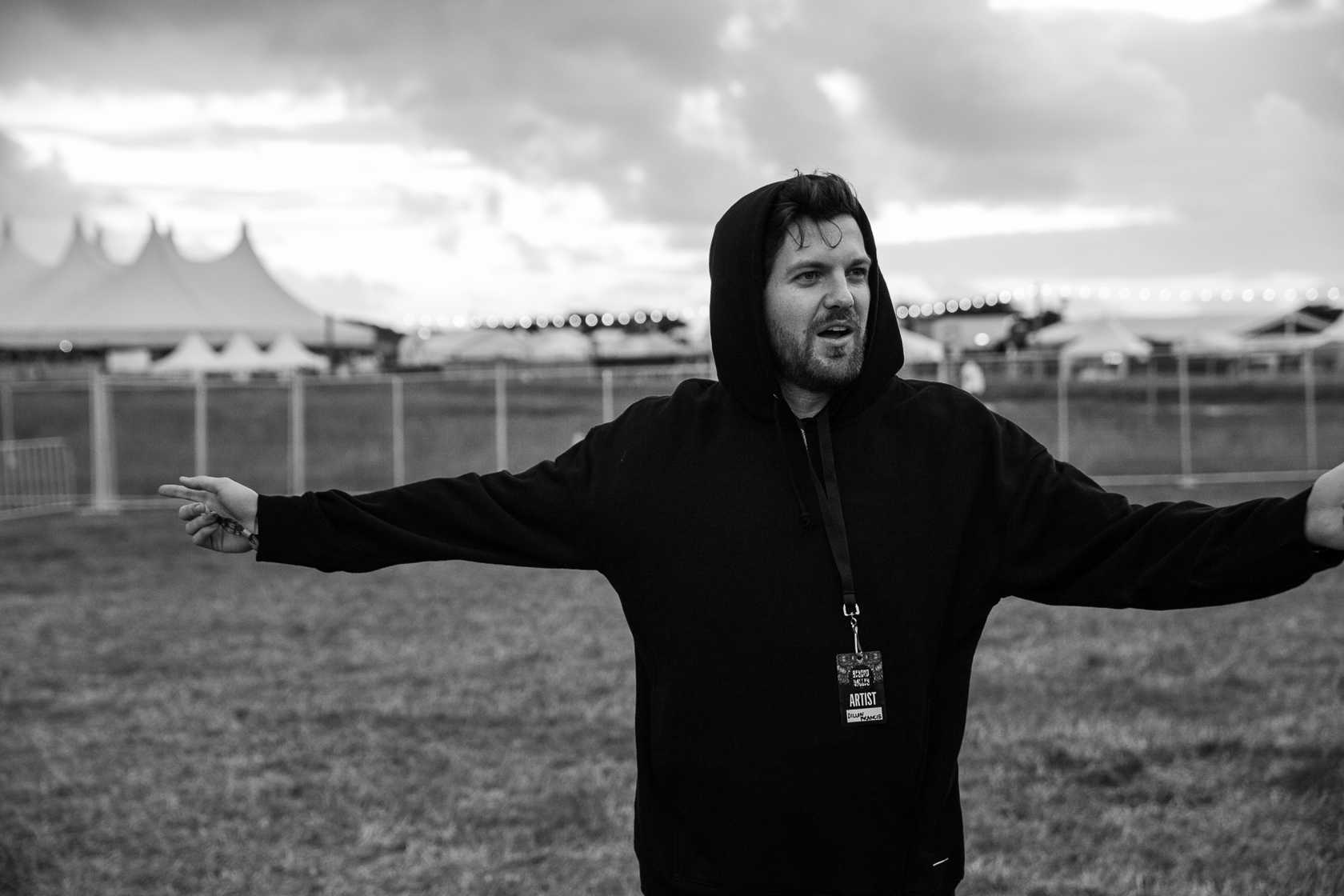 Touchdown: The first stop of Dillon Francis' Australian tour is Beyond The Valley festival in Phillip Island. It's 10 degrees and fucking freezing – especially since Dillon has just jumped off the plane from India. However, we're all in good spirits and looking forward to the next few days of interstate madness. Strong tip: Wearing a laminated lanyard makes you at least 47 times more important than everyone else.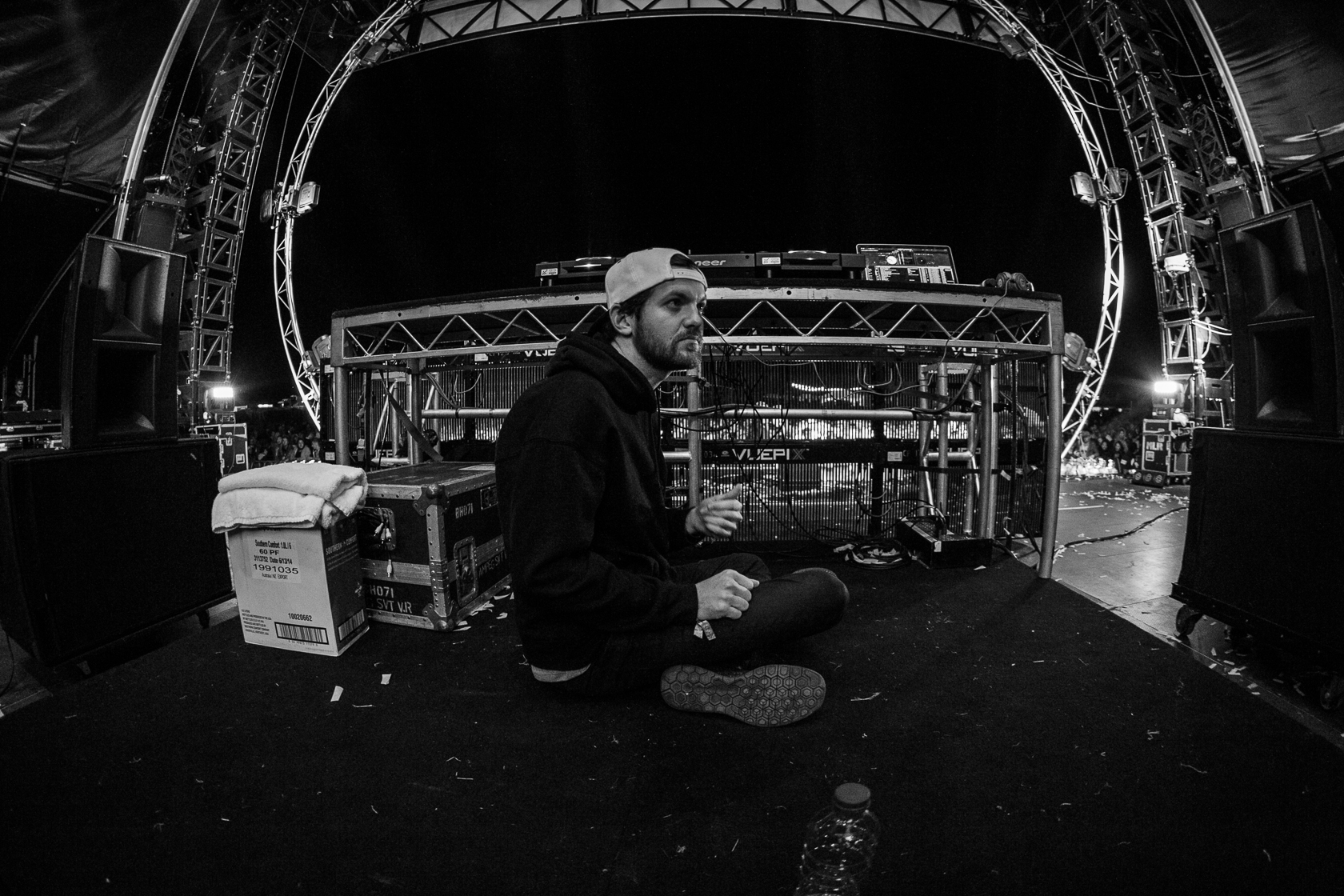 Dillon hides behind the decks, sitting cross-legged as the crowd heaves forward in anticipation for his set. You know that we had to include at least one fisheye photo in here for artistic purposes. #JUSTPHOTOGRAPHYTHINGS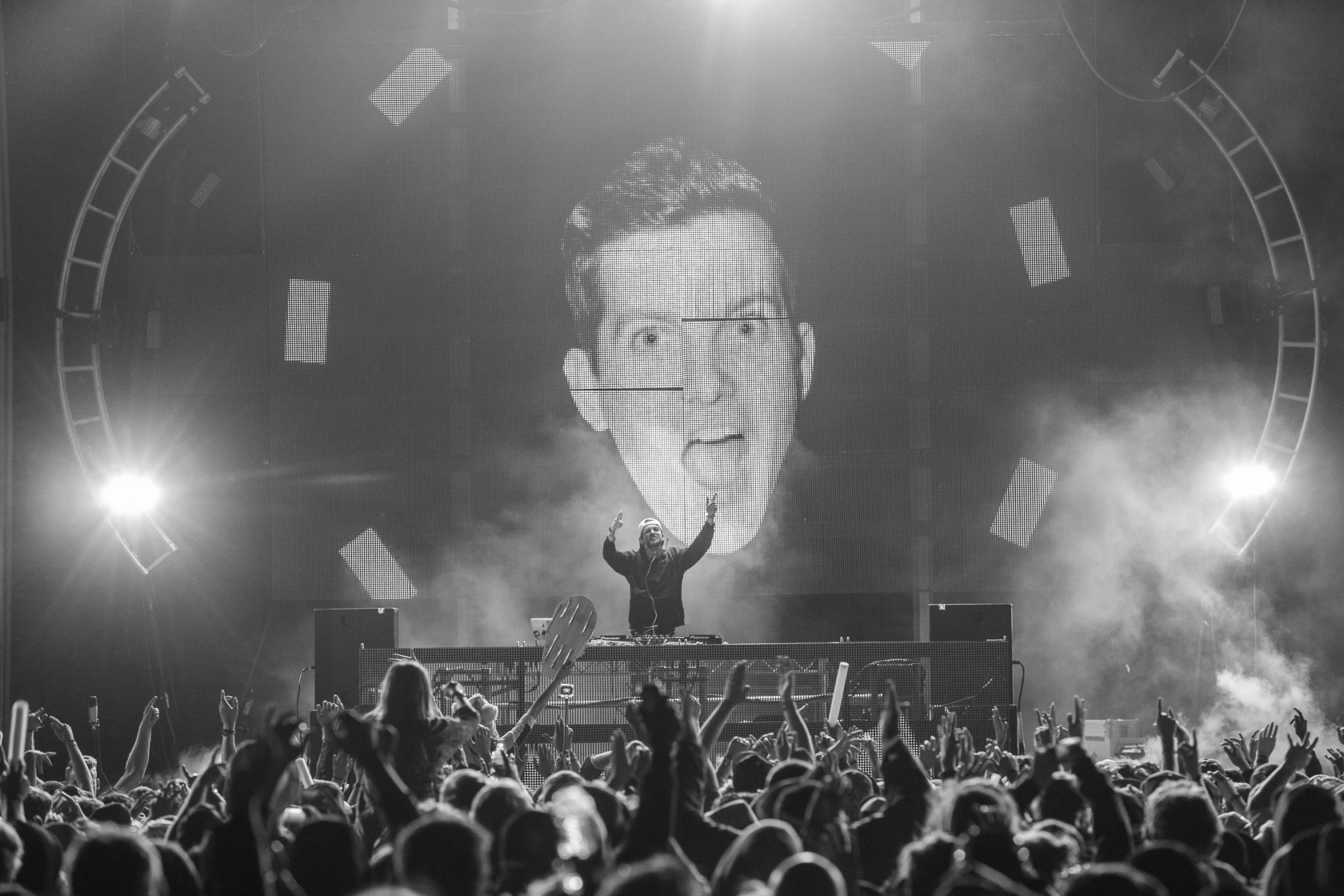 Double Dillon! The first Australian show is underway in spectacular fashion, with a tripped-out AV show that includes a giant version of DIllon's head and a vast array of flying vegetables. While you may think that this is pretty random, Dillon is actually promoting clean eating and the benefits of a diet high in provitamins. #GOVEGAN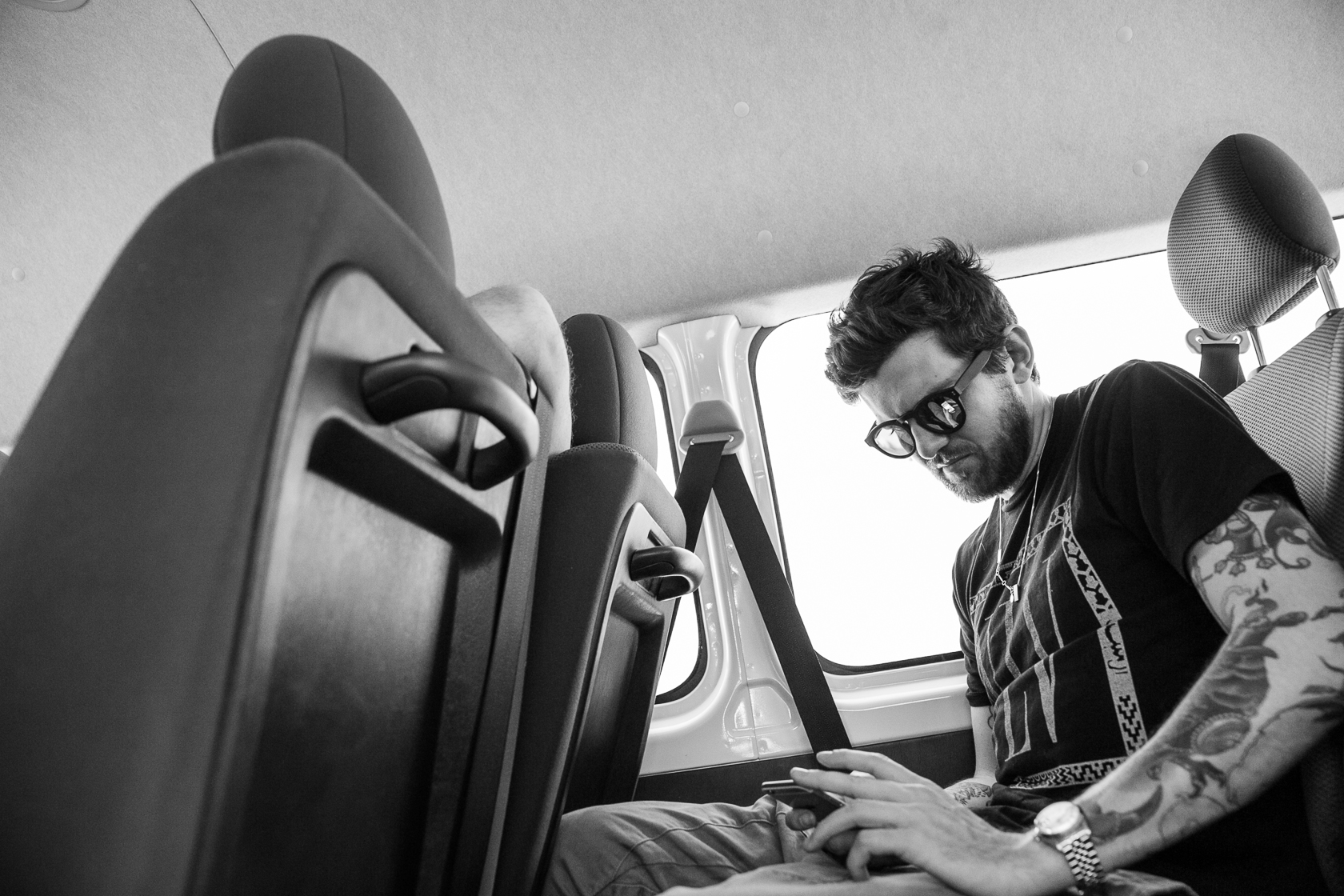 Sleep is for the weak – We're now on the way to the airport for Origin NYE on the Westside aka Perth. As proud Australian ambassadors, we take a few minutes to show Dillon some crucial customary practices including shoeys and goon of fortune. He's intrigued.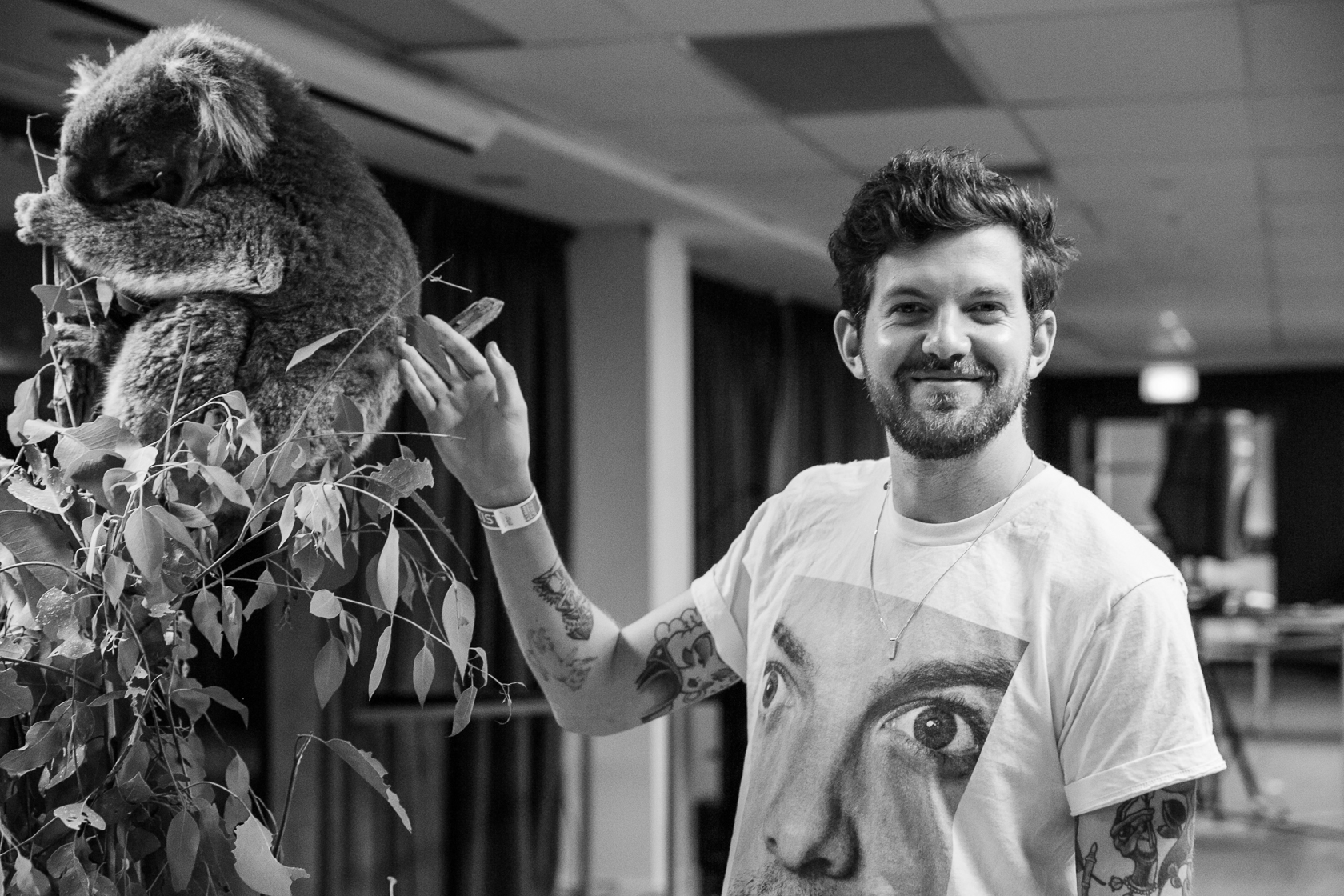 If you travel to Australia and don't get at least one photo with a koala, chances are you're a dirty liar and you never came here at all. Patting koalas is followed by roughly 27 minutes of ping-pong in the artist area.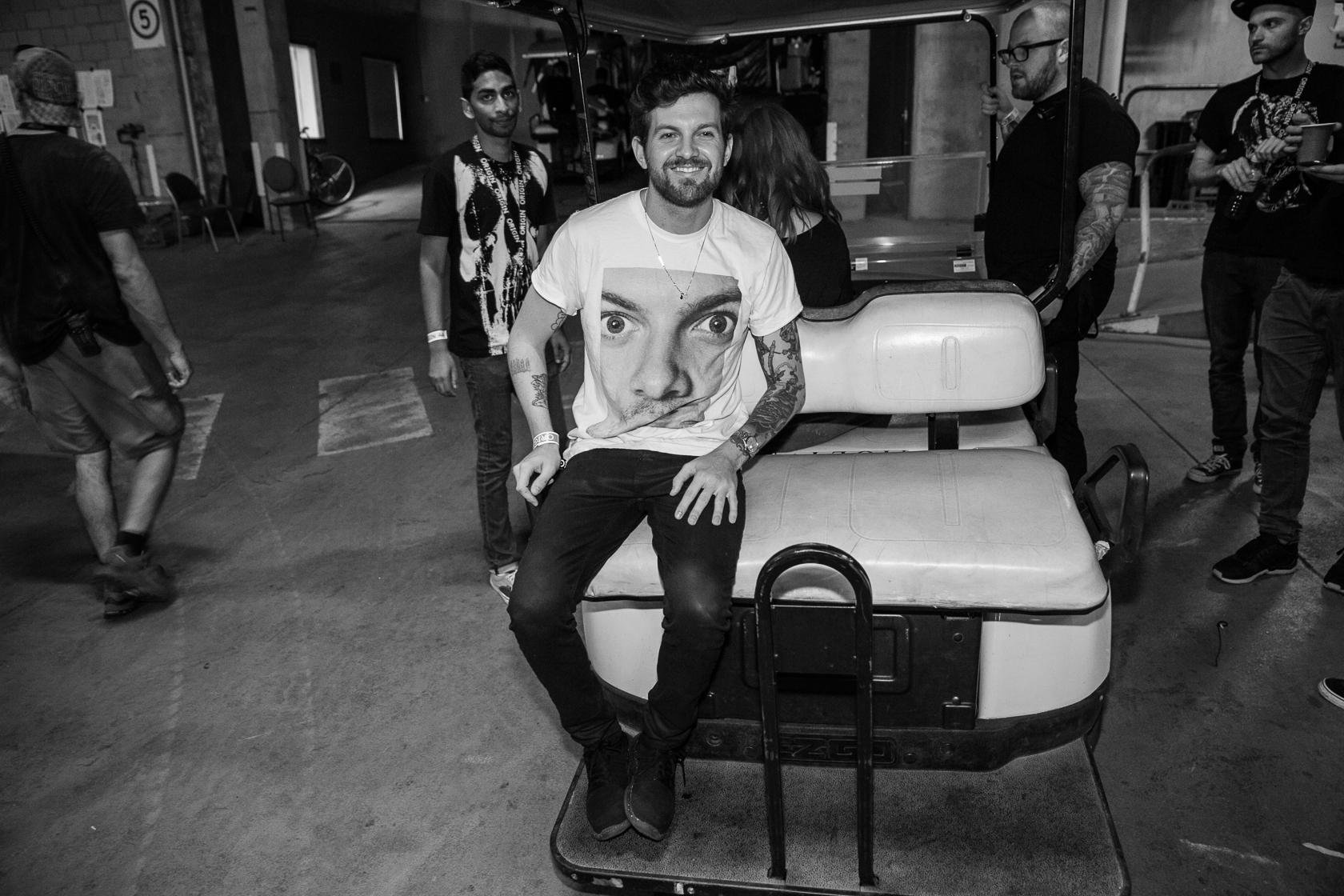 Enough with the ping-pong, we're sitting in a goddamn golf cart aka the stretch limousine of backstage transportation. En route to watch the lord Bauuer slay it onstage.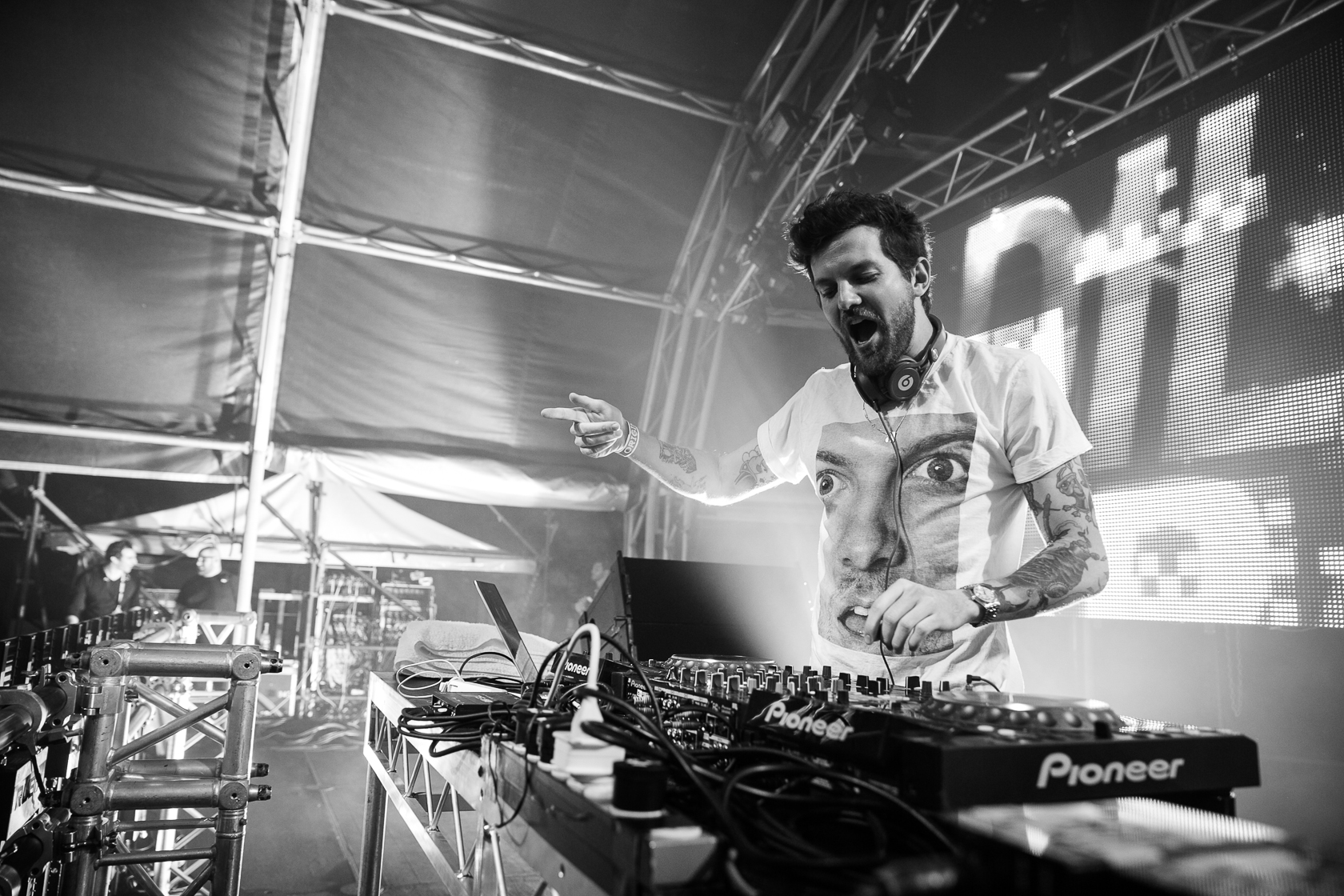 Dillon plays into the opening hours of 2015, and the crowd have already broken all new year's resolutions regarding drinking less alcohol – everybody is going H.A.M. They're even carrying cardboard cut-outs of Dillon's face, which we imagine is quite a surreal experience for the real Dillon.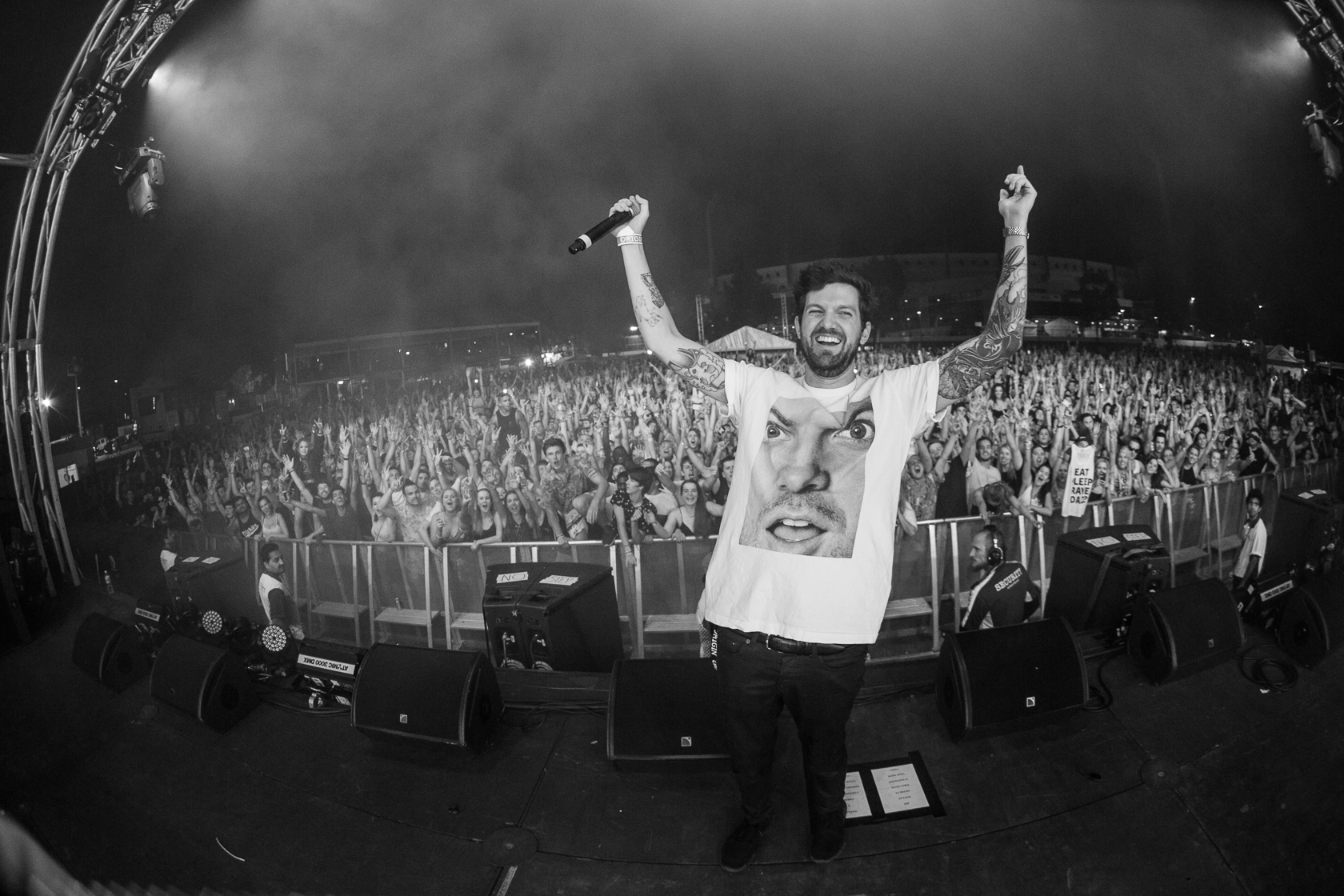 Happy New Year from Perth!
Dillon is finished up at Origin, but remember what we said before? Sleep is for weak people. Onto the after party for a B2B2B2B2B set with Baauer, Knife Party & Nina Las Vegas. How about that for a lineup? Very impressive. We are loving the shirt on the right that almost makes this seem like a Scandanavian death metal show.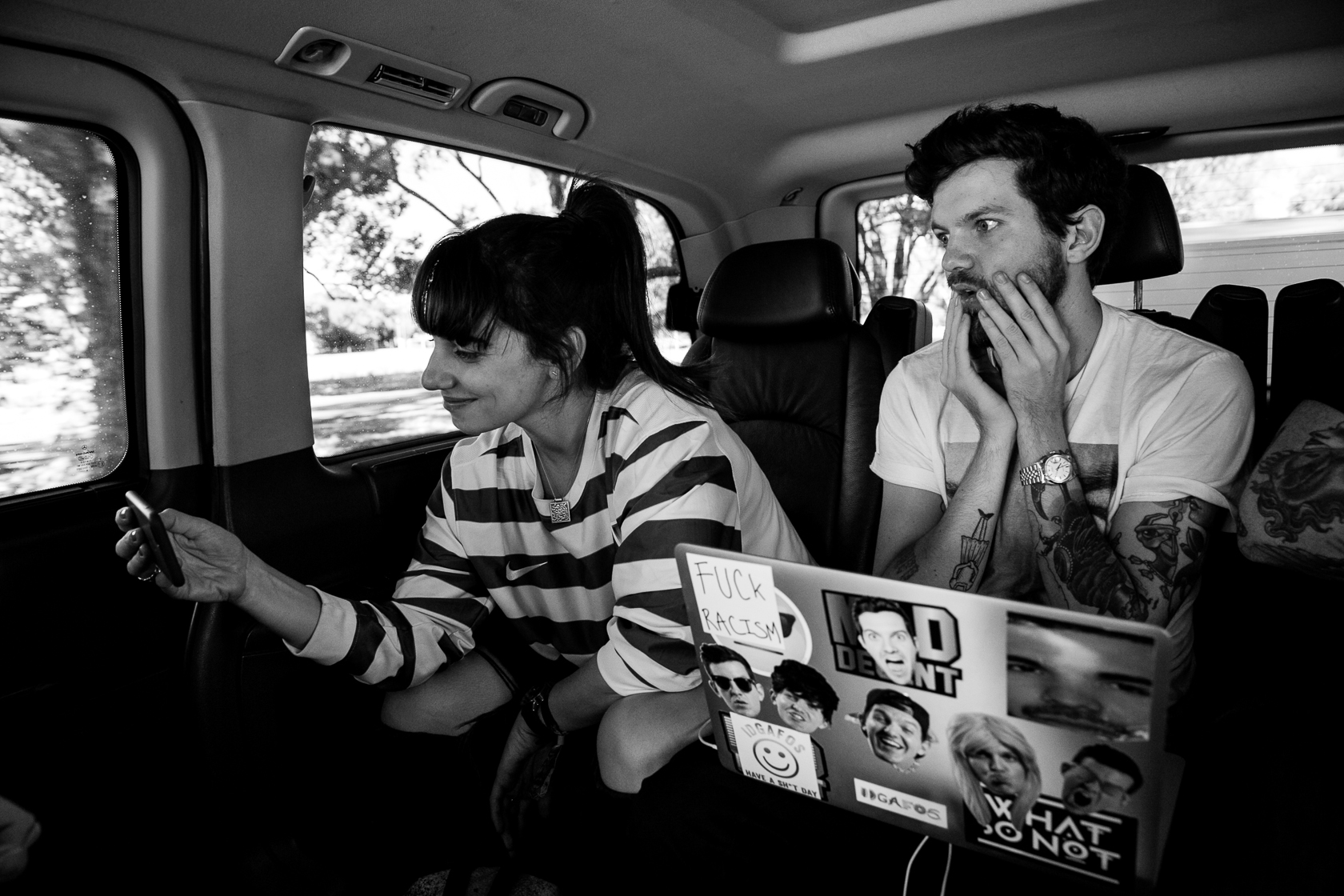 Nek minit, on the way to the airport for Field Day back in Sydney! We take advantage of the trip to make humorous videos inspired by DJ Khaled, the saviour of modern hip-hop. If you're a DJ and you haven't played at least one Khaled track in the past week, you should reevaluate your priorities because you clearly haven't been keeping up with the hottest jams coming out of Miami. #HOLDYOUDOWN #YOUSMART #YOULOYAL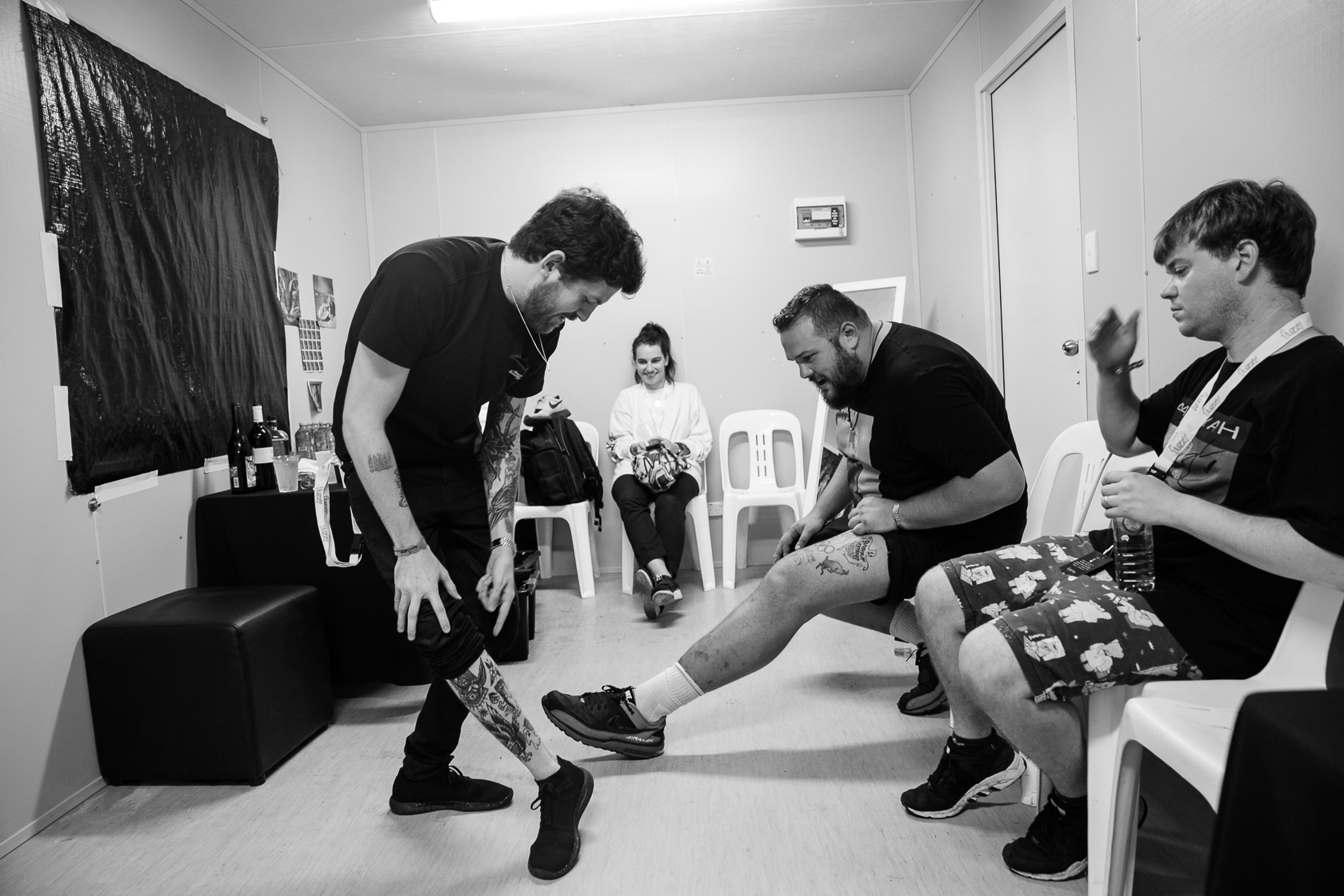 Backstage, Dillon compares ink with the big homie Joyride. Importantly, this is where we contemplate the idea of Joyride coming out to sing while Dillon gains his Australian citizenship by completing a shoey in front of tens of thousands of people. Also, hello to our good pal Levins, who is wearing an excellent Aaliyah shirt on the right.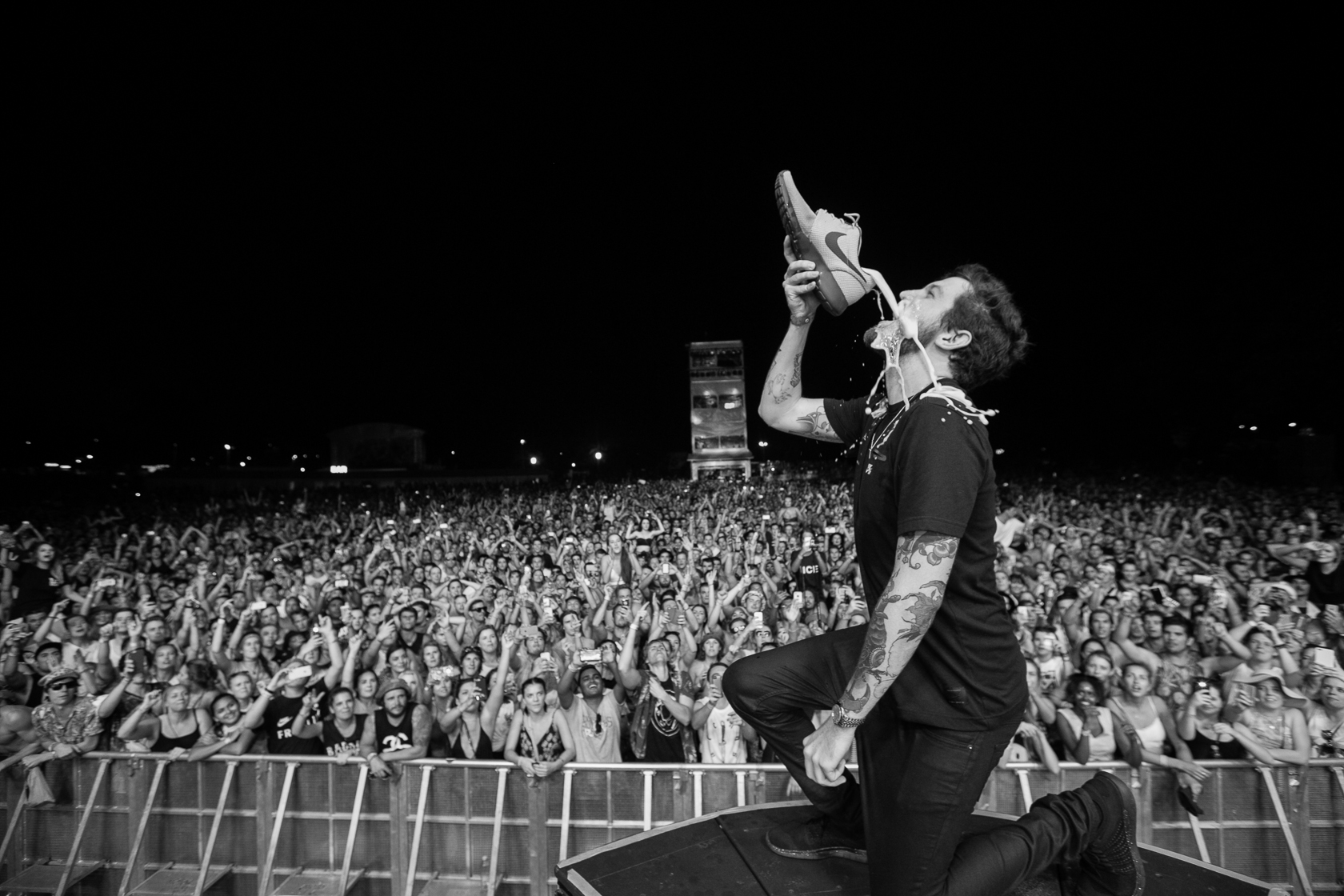 And yes, it happened. This photo has been doing the rounds on the Internet since it occured, and with good reason. Dillon holds a Nike Roshe in his right hand, a beacon above the sea of Field Day fans that stretches as far as the eye can see. Beer flows effortlessly as Joyride's bellowing anthem brings tears of joy to our eyes. This is a monumental moment in Australian history. Someone needs to frame this picture alongside a portrait of David Boon and an autographed Kylie Minogue vinyl.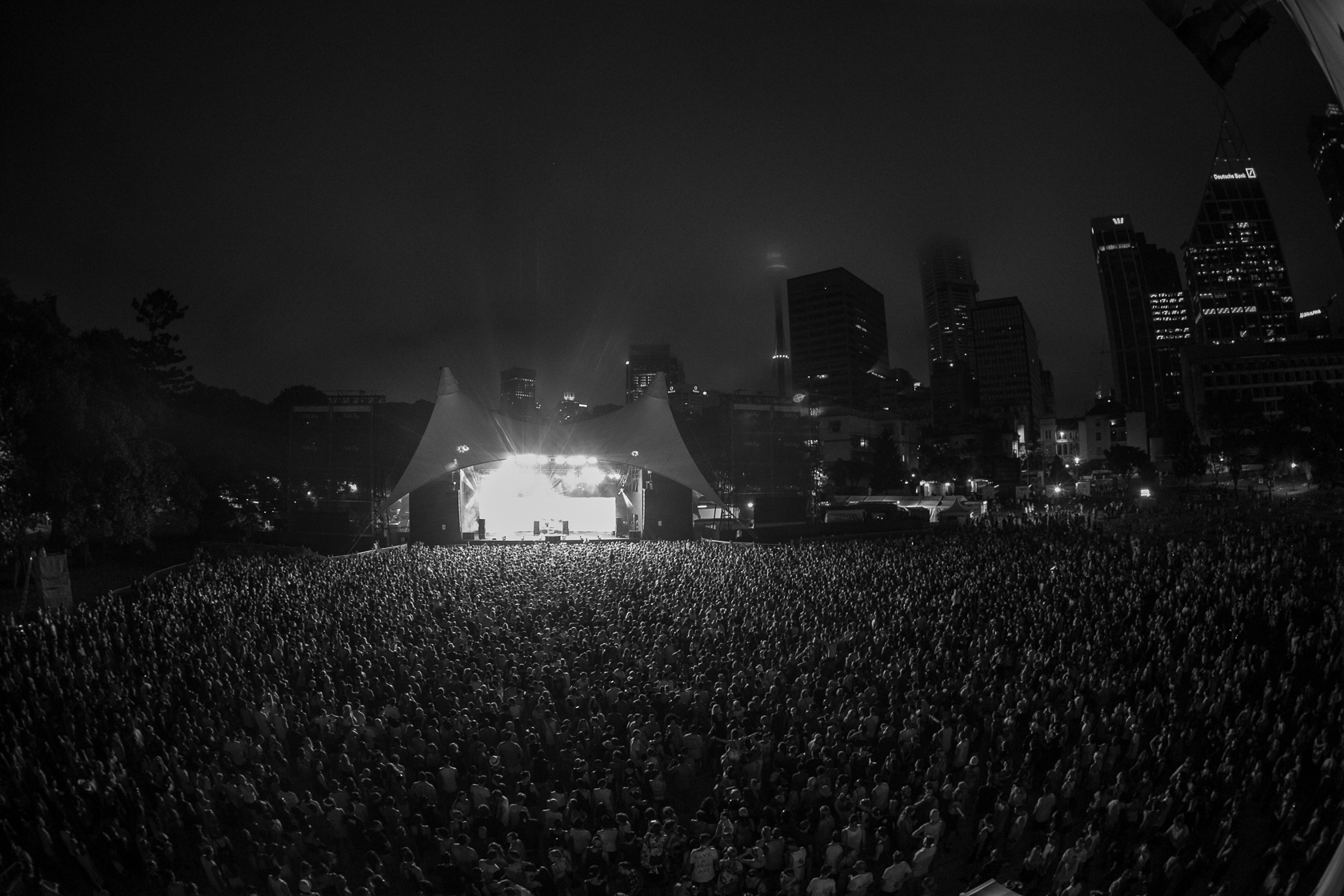 The best seat in the house. Grab a magnifying glass and try to spot yourself.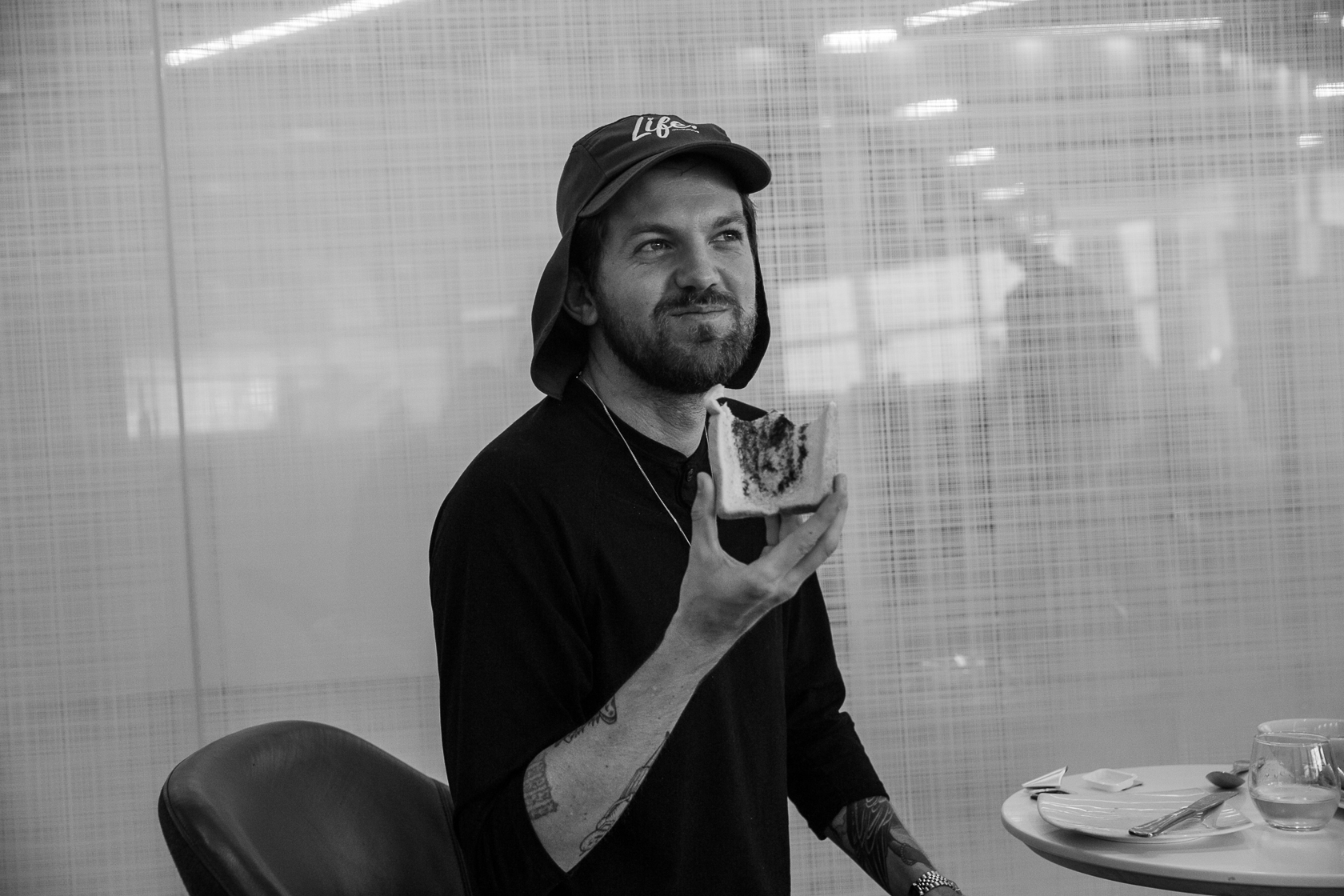 The next morning, Dillon embraces even more elements of Australiana by eating vegemite on toast in our LWA legionnaire cap. If you want to look like your hero Dillon, grab yourself one right here for unprecedented sun protection and 73 swag points. We're on our way to Brisbane.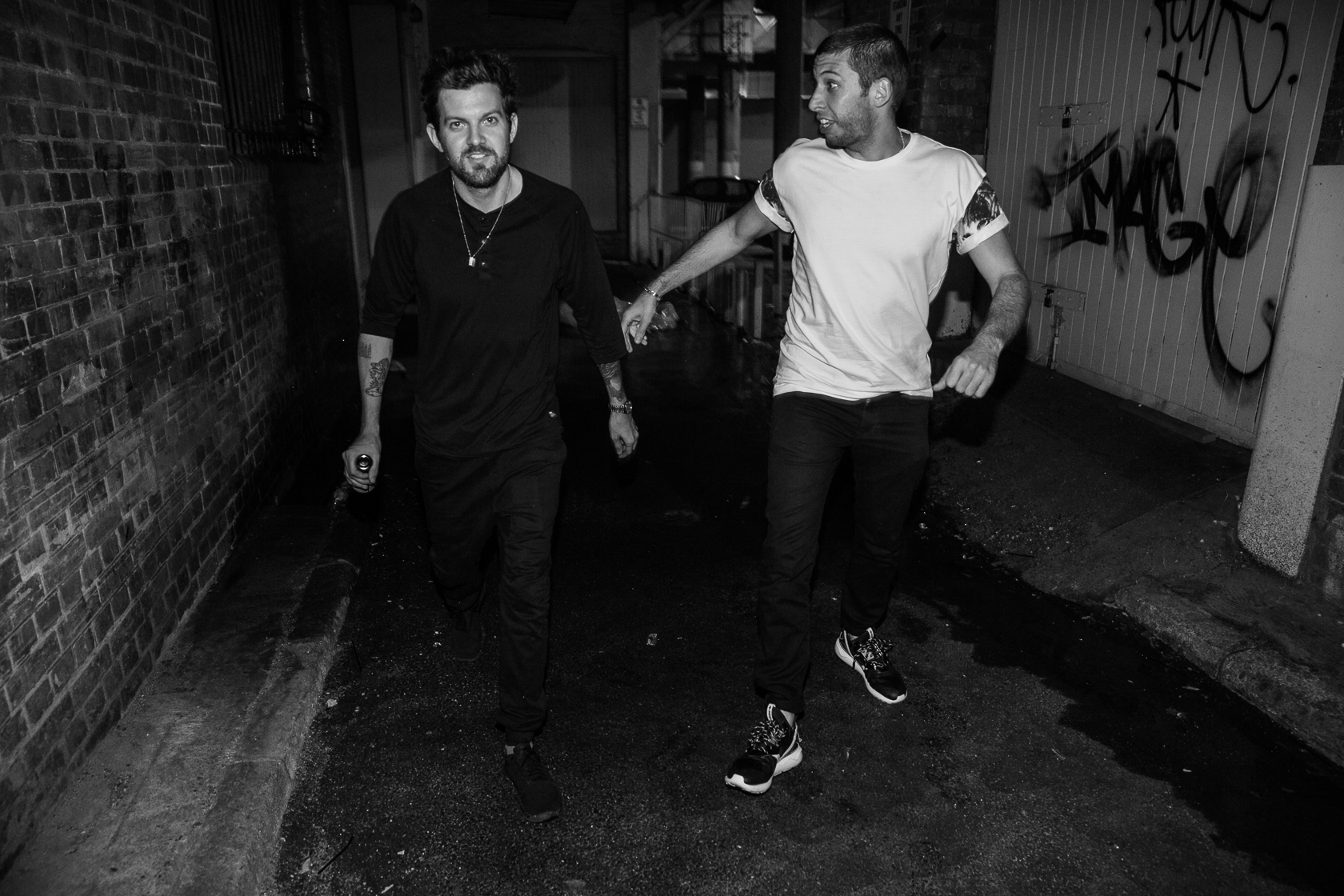 LWA goes TMZ: Paparazzi shot of Dillon and special guest Example, strolling the back alleys of Brisvegas and generally being hooligans. A club show is scheduled for tonight, and by the looks of things, it's gonna be a belter.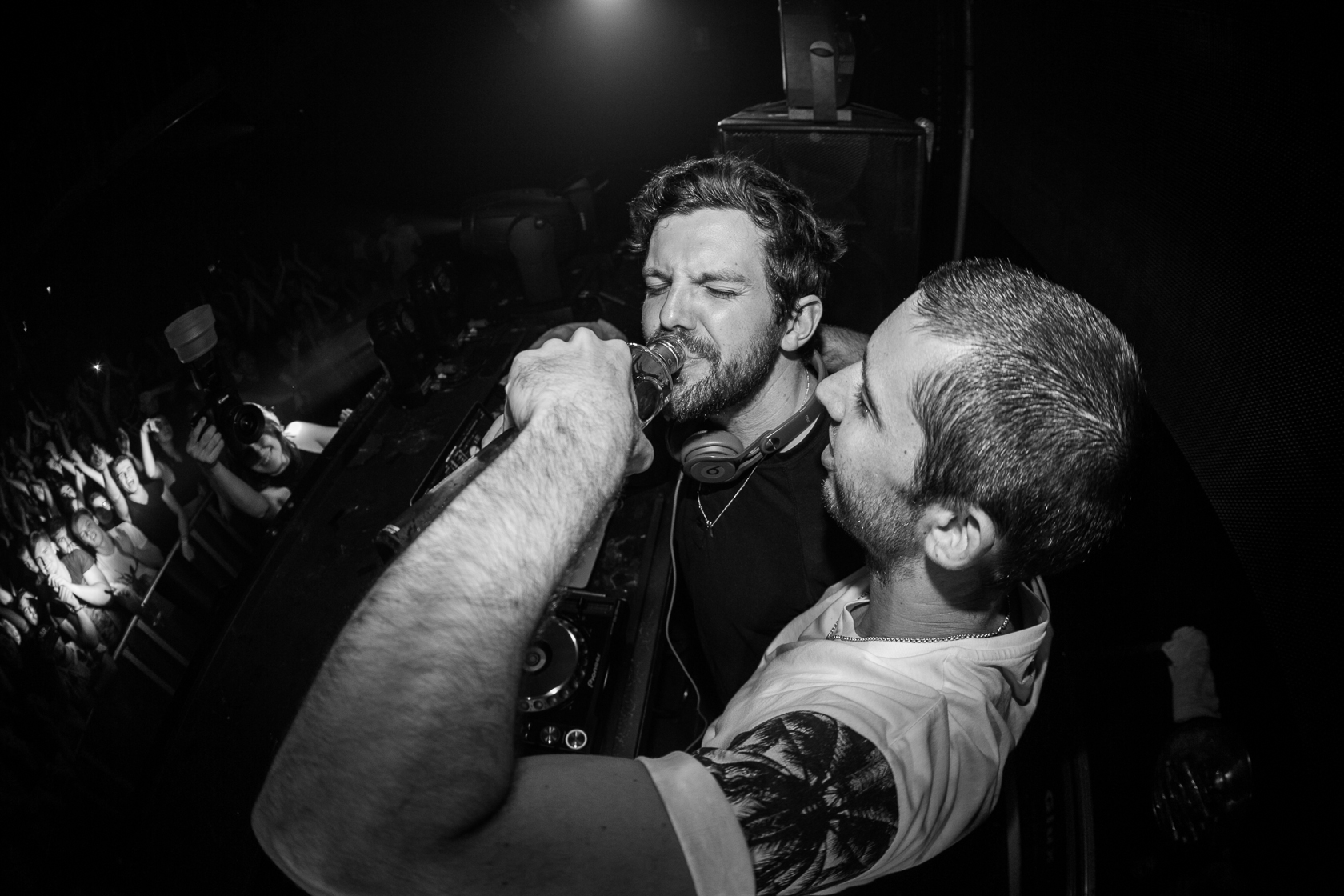 Example follows Dillon's lead from the night before, completing a shoey (out of his own shoe) and proceeds to force feed Dillon some liquor. WHAT AN ANIMAL.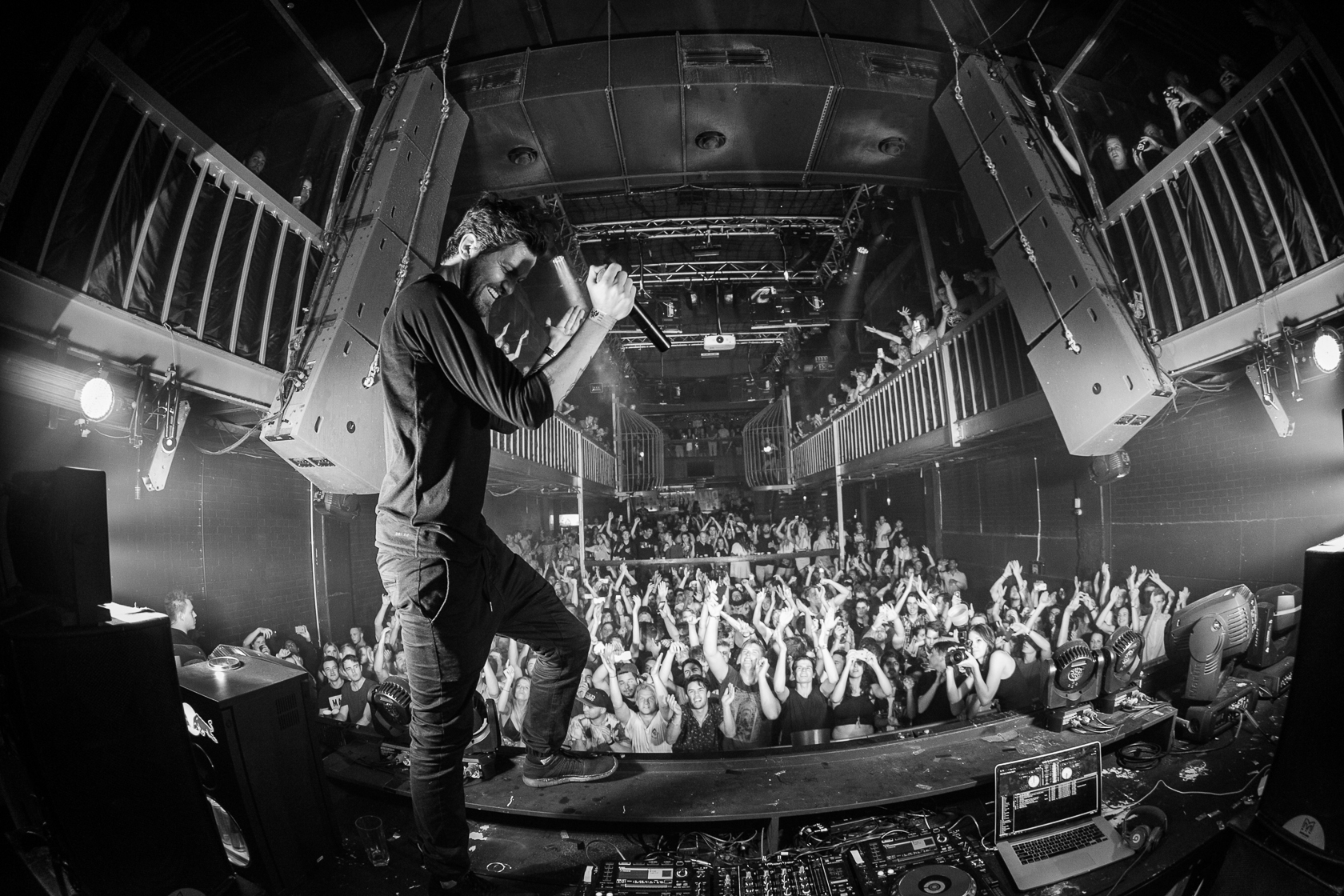 Packed to the rafters: Brisbane delivers.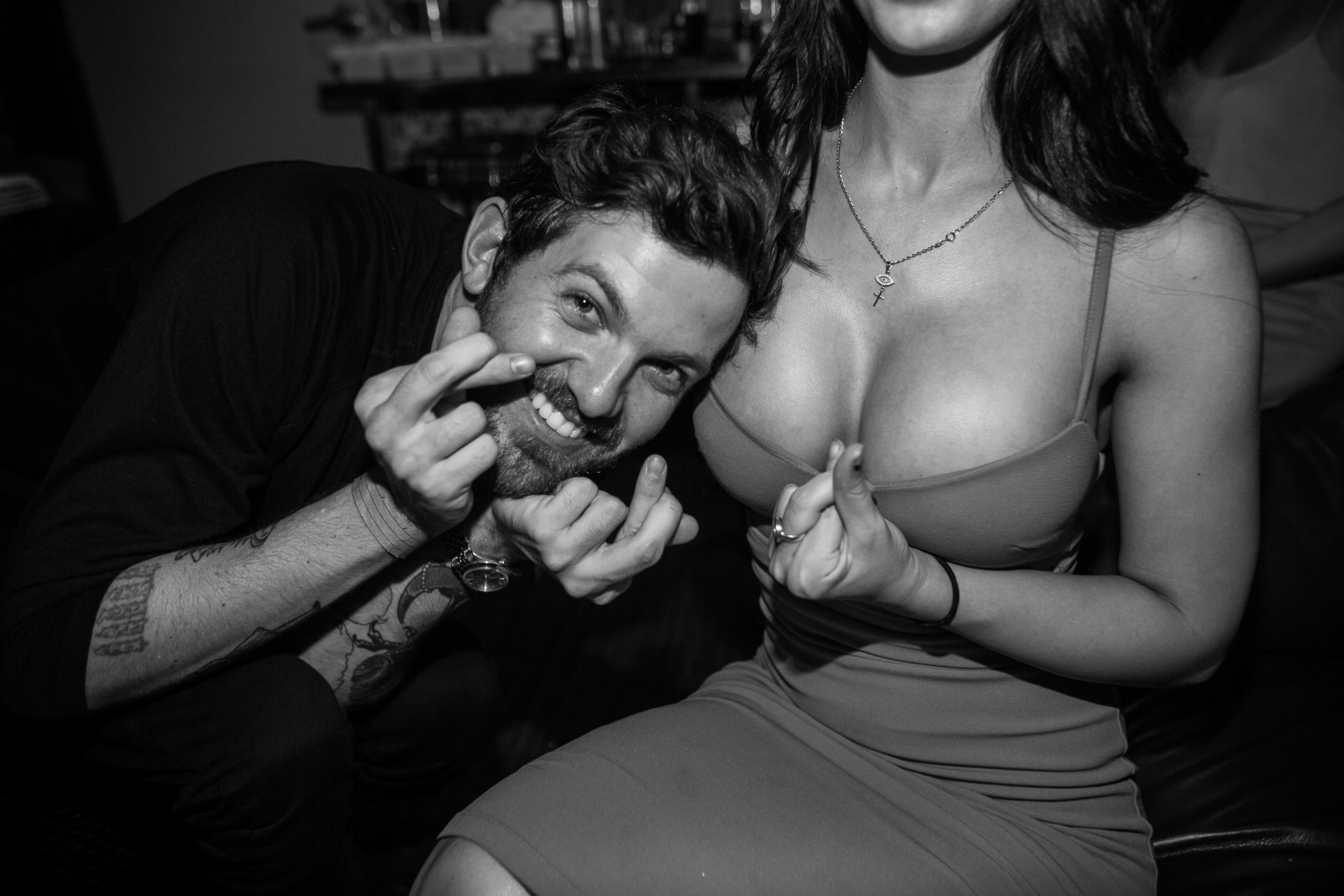 Dillon also finds himself as a poster boy for the mini shaka here in Australia. And yes, the mini shakas are definitely the most interesting things in this picture.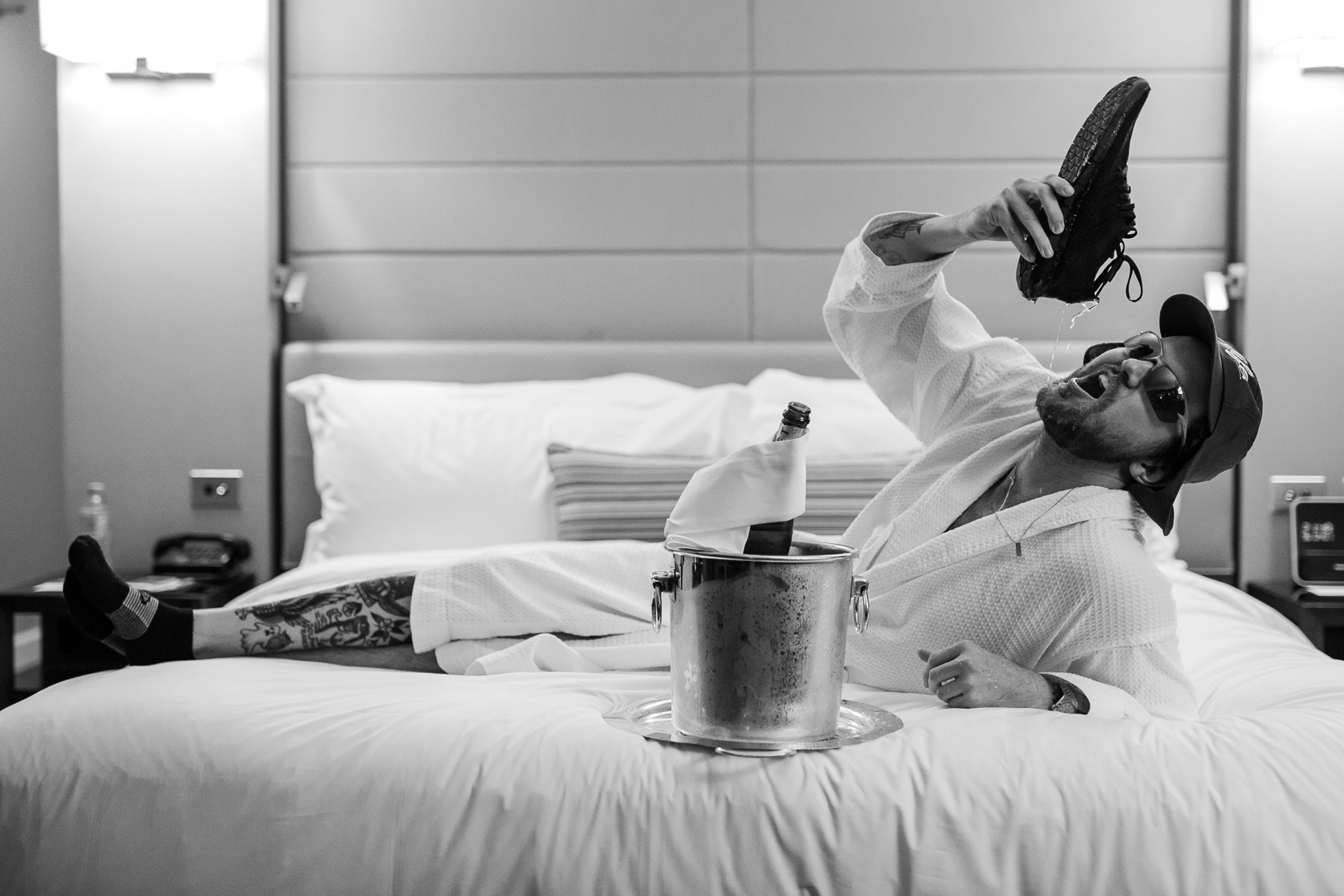 We land in Melbourne for the last show of the tour. Hotel shoey with Dillon's Australian alter-ego Treva, complete with robe and speed dealers. #LIFEGOALS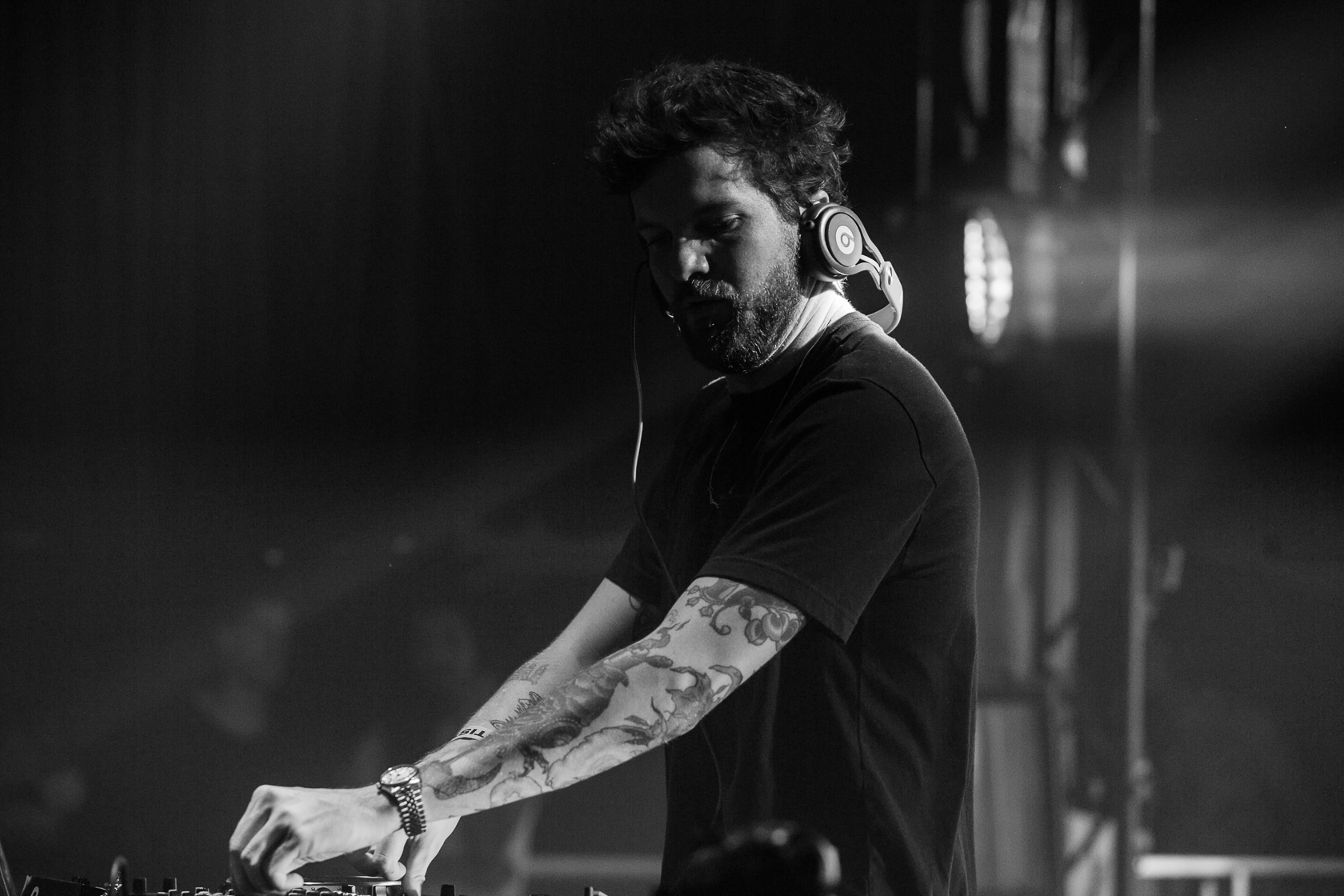 Pensive DJ portfolio shot.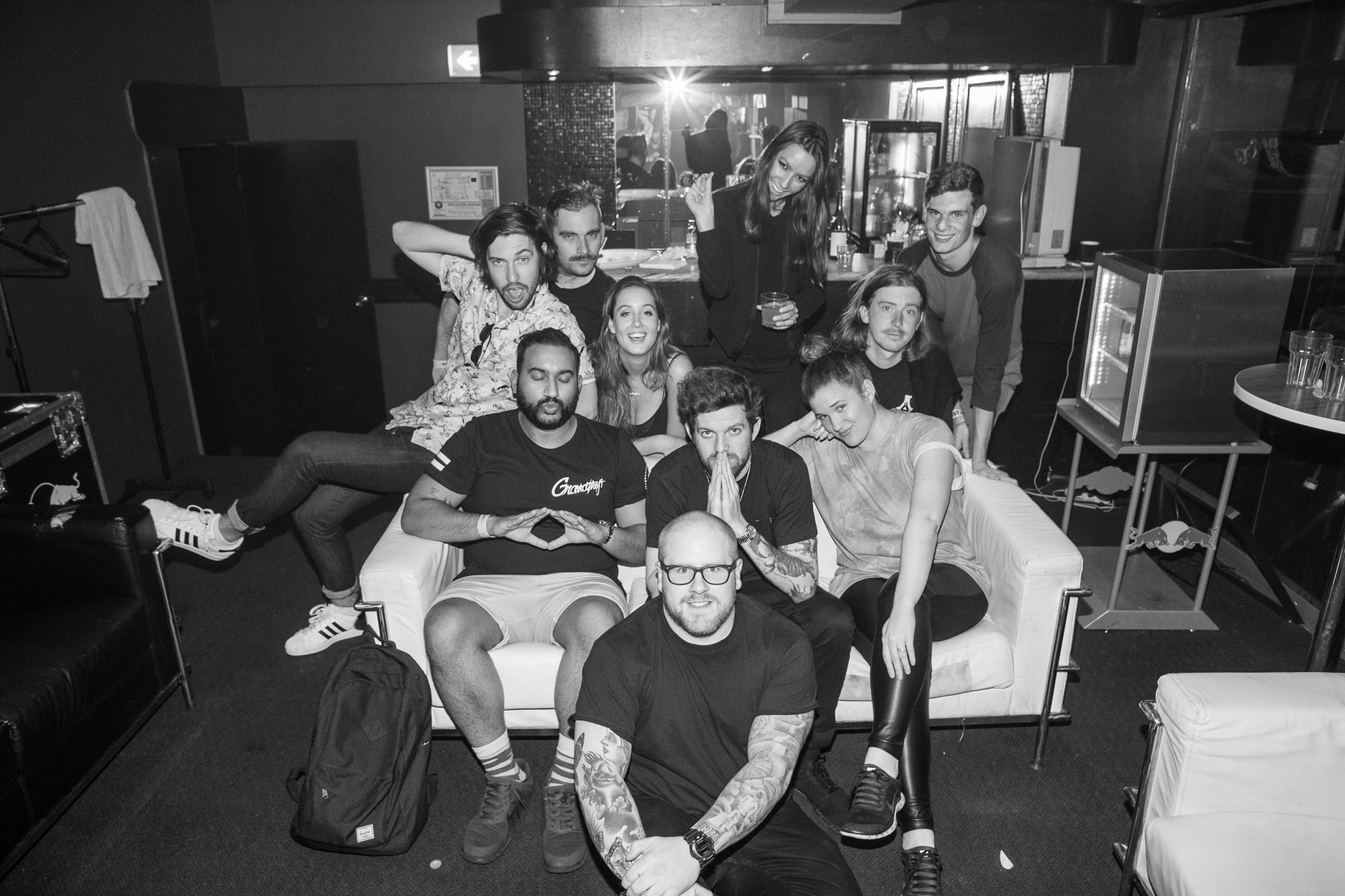 Some of the amazing clique who made the past few days of madness possible, including BBE, Generik, Deckhead (Carlton Draught expert, is also supporting Nelly this weekend) & more.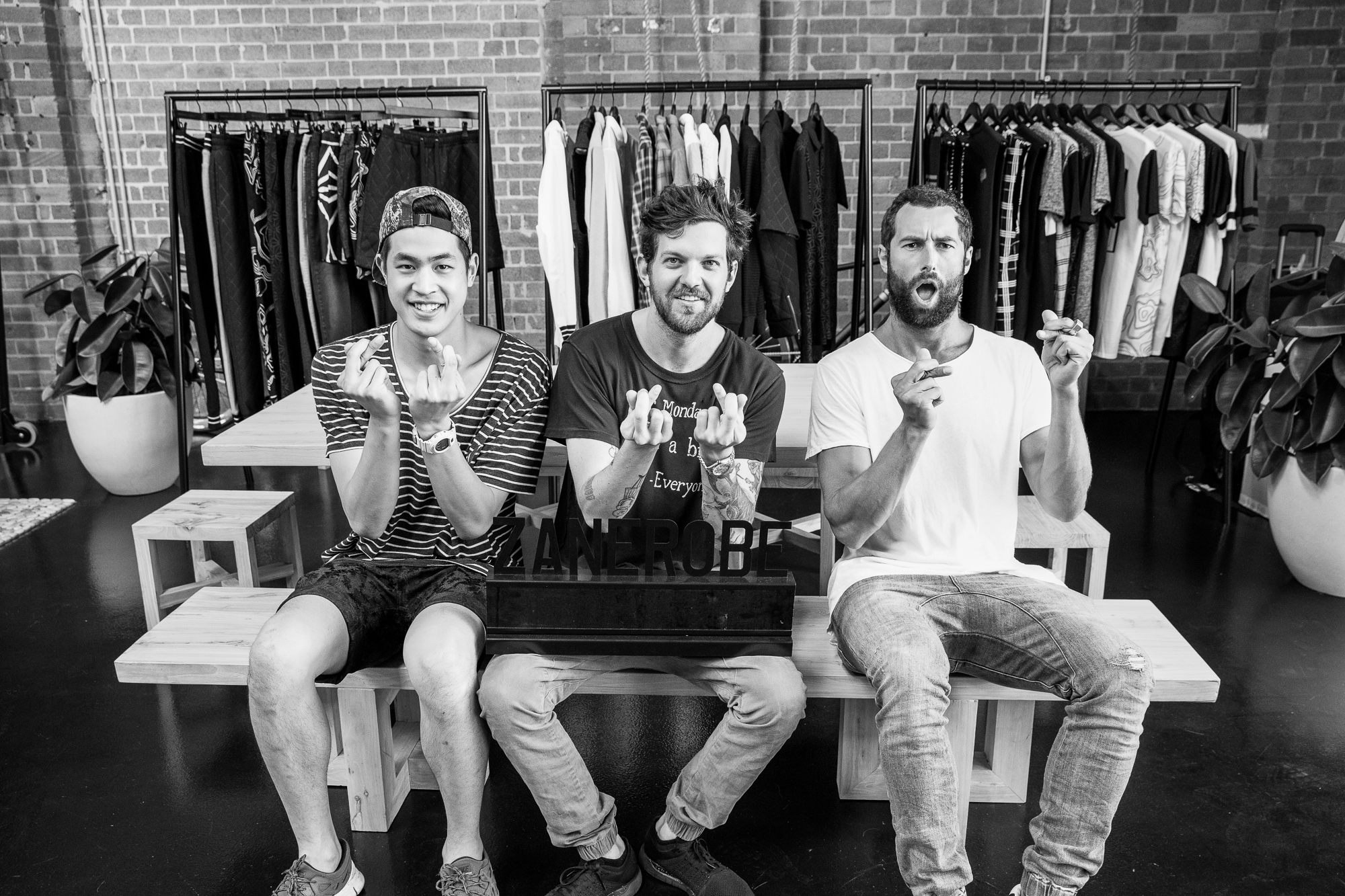 While Dillon's trip is supposed to be over, he extends his stay because he just loves Australia so much. Back in Sydney, we head over to Zanerobe Headquarters to get laced up with some gear. The guy on the left is named Leo, we first met him at a rooftop party full of Filipino breakdancers. True story, head over to Subtype Store and ask him about it.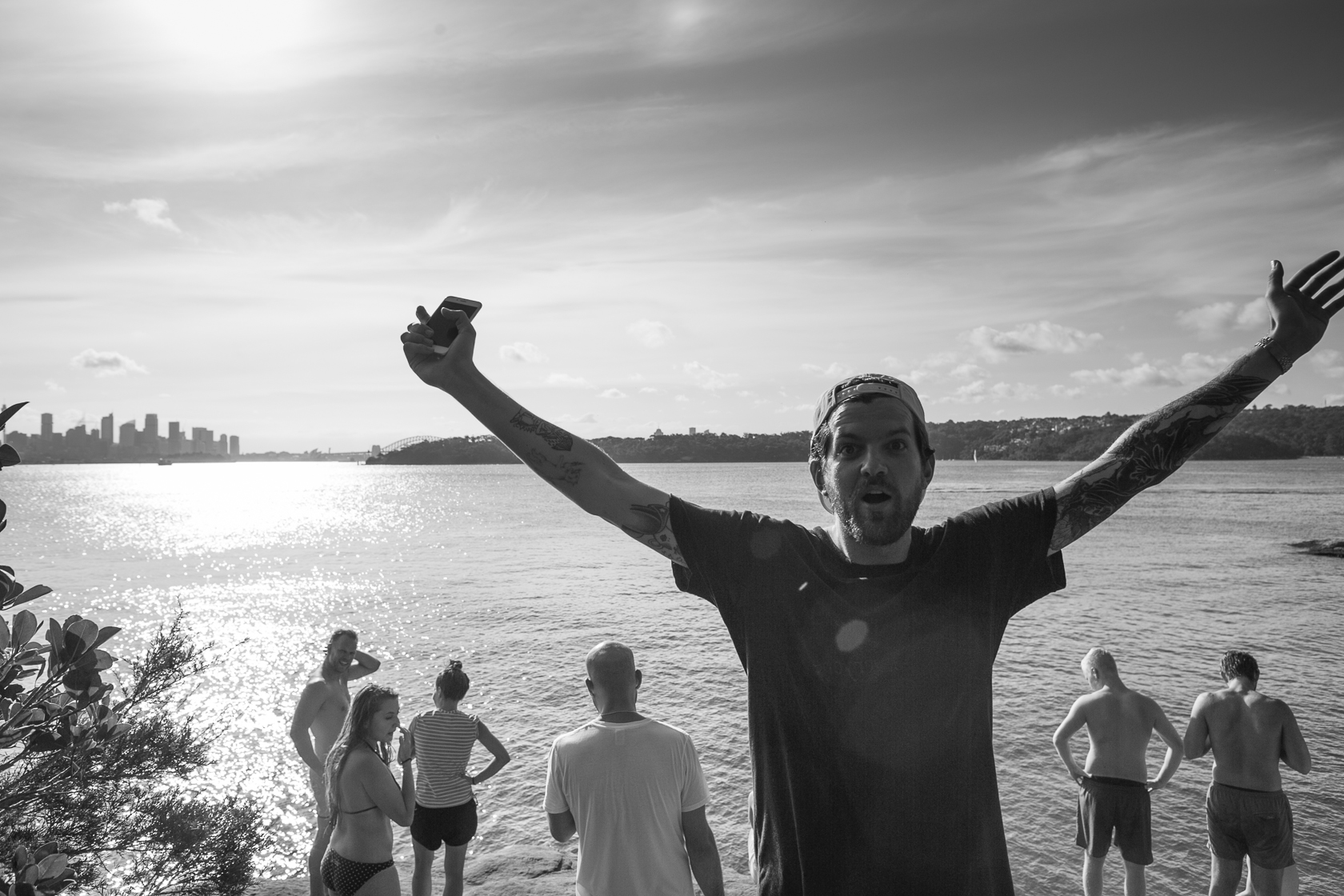 Thanks Dillon for the great times and helping us kick off 2015 in a rambunctious fashion. #POSTCARDMATERIAL