We got the chance to hang out with Perth mega-talent Troye Sivan on his most recent weekend visit to Sydney. The kid has had a monolithic rise to online stardom over the past few years, amassing literally millions of frenzied fans who pine over his latest YouTube vids and musical releases.
He is currently riding out the success of his debut EP 'TRXYE' which boasts a mature, Aussie alt-pop vibe, but was in Sydney as a key feature in Google's Brandcast event. Not even Google or the hordes of screaming teens could keep him from the studio long, as Troye ensured his downtime was pumped into making a further progress into his album, debuting just around the corner.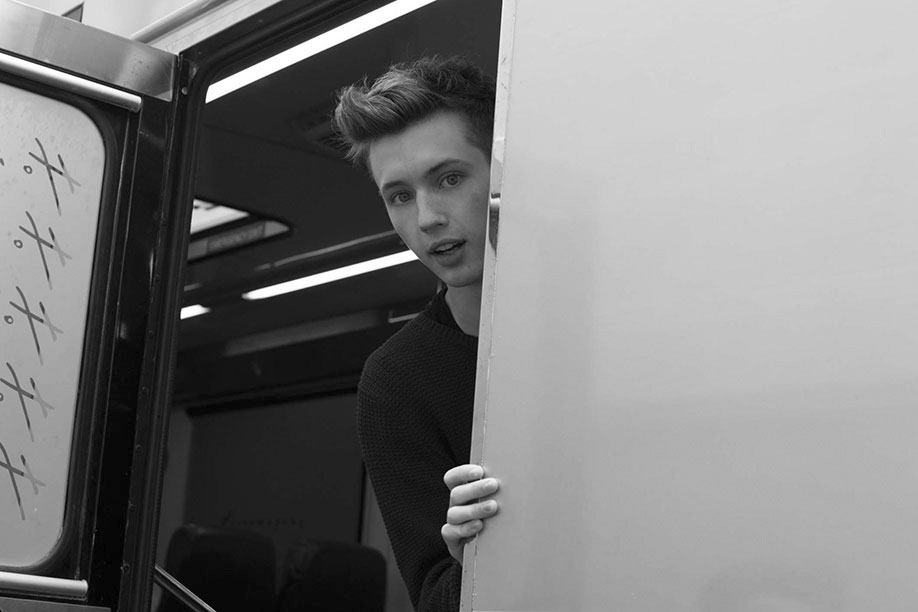 Boo! Troye pokes his head out as the day kicks off. Him and the posse have a bit of time to get acquainted with the trailer before the YouTube conference gets going. Quiff game is already strong.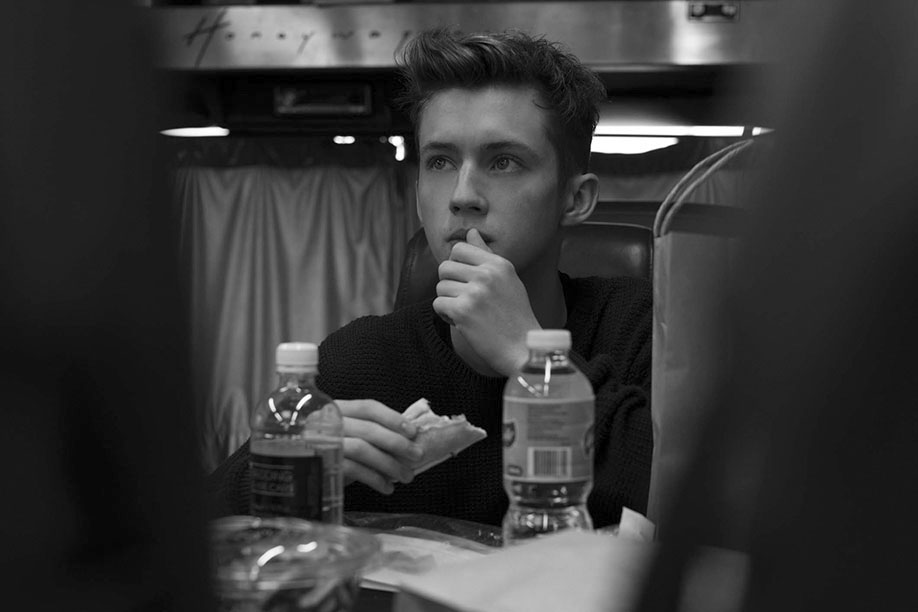 Knocking back a couple sangas to fuel the days endeavours. You can't hug and smile with thousands of screaming teenage girls on an empty stomach. Family and crew kick back around the star happy to savour the rare moment of free time Troye has.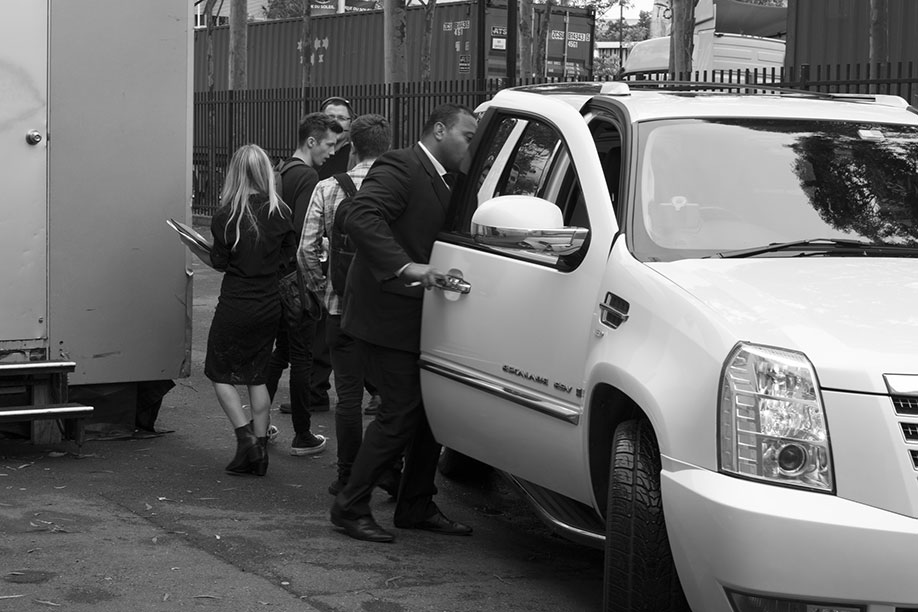 Its go time! Troye is whisked off to the first 'meet and greet' session. These fan meet-ups have become part and parcel with YouTube celebrity. The fandom relies on a sense of personal connection and interactivity between fans and their favourite stars. In the new age its R.I.P. autographs, long live the Selfie.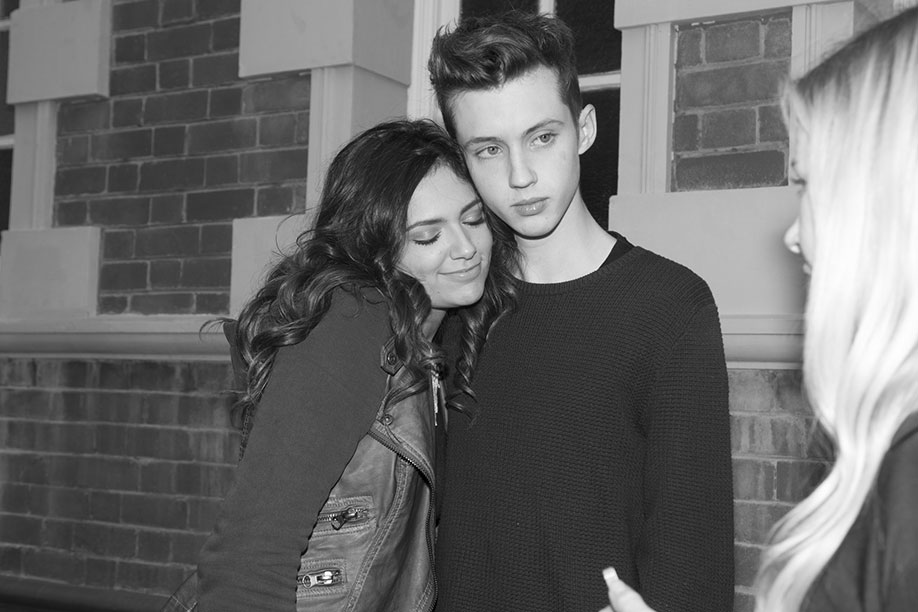 Troye is reunited with fellow YouTube sensation and one of his good buddies Bethany Mota in a brief moment of calm before the chaos that awaits them.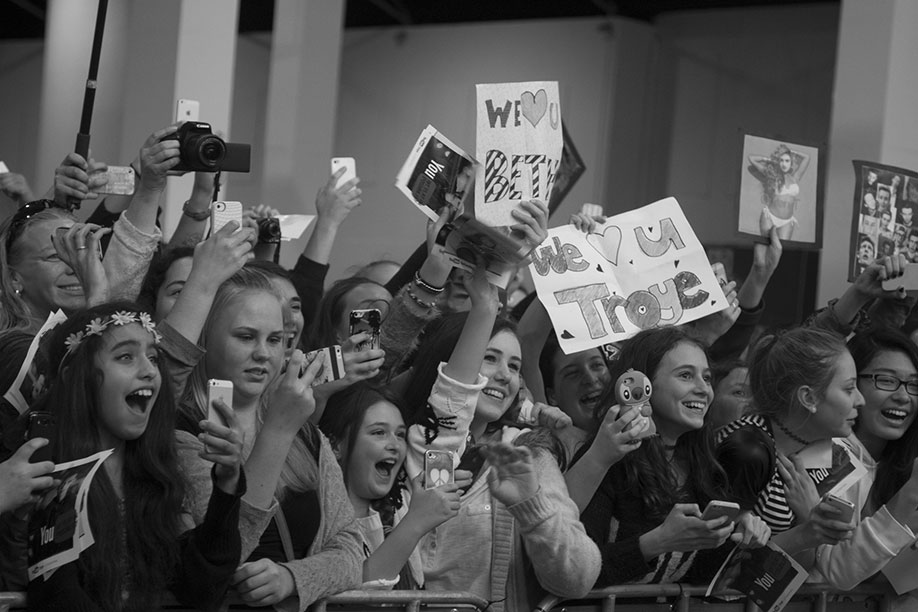 A crowd of flower-crowned, iPhone wielding, teary-eyed teens erupts at the sight of Troye and Bethany. Many waiting hours for this exact moment and the chance to meet their idols.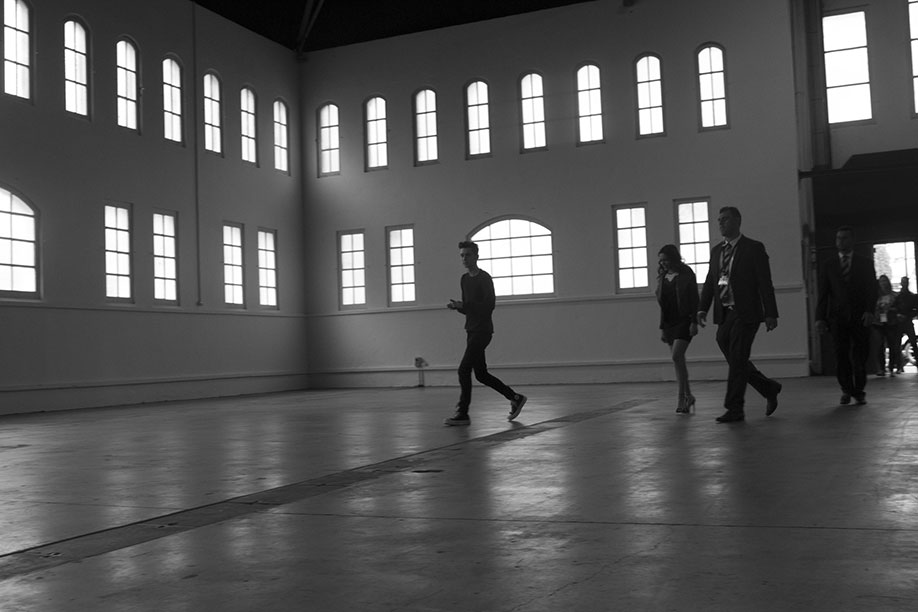 Shrill screams echo in the warehouse as Troye and Beth march towards them. This is the 2000 people-strong voice of Gen Y going bonkers.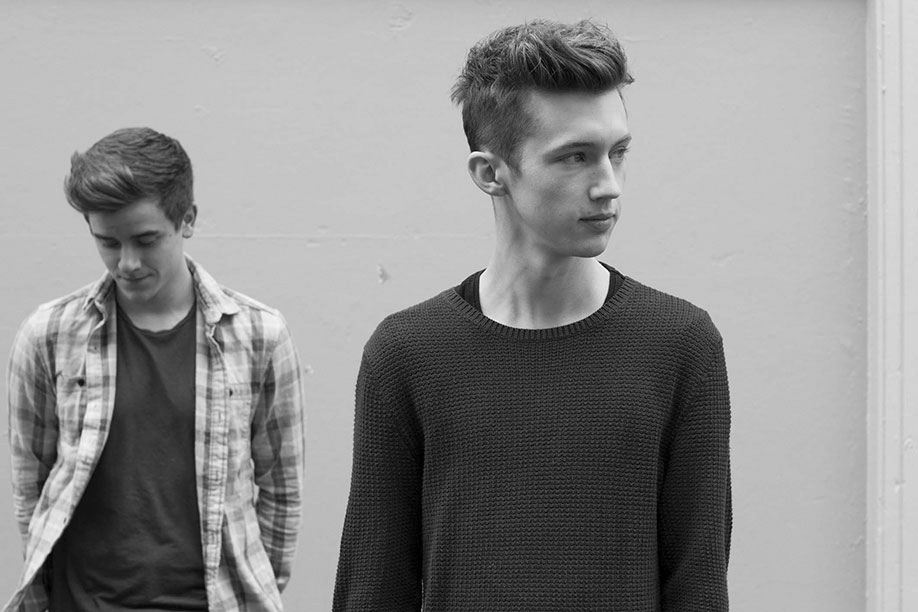 Close friend and fellow YouTube royalty Connor Franta joins Troye in a breather after the madness.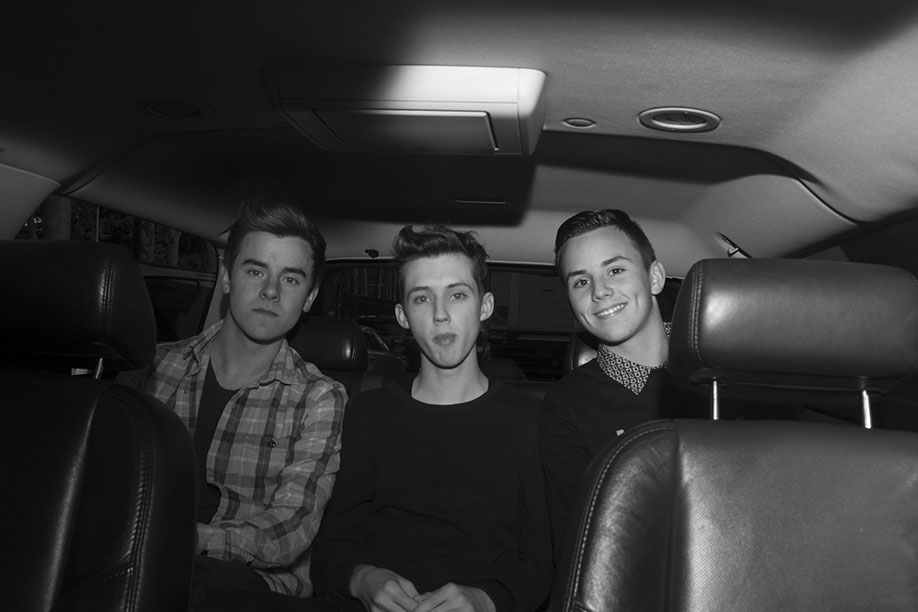 Not long before Troye heads off, riding dirty with Connor and his own little bro Tyde Levi (also a budding YouTuber). The conversation between them is sharp and ambitious especially for dudes their age. We're headed to the conference main event where Troye is a key feature.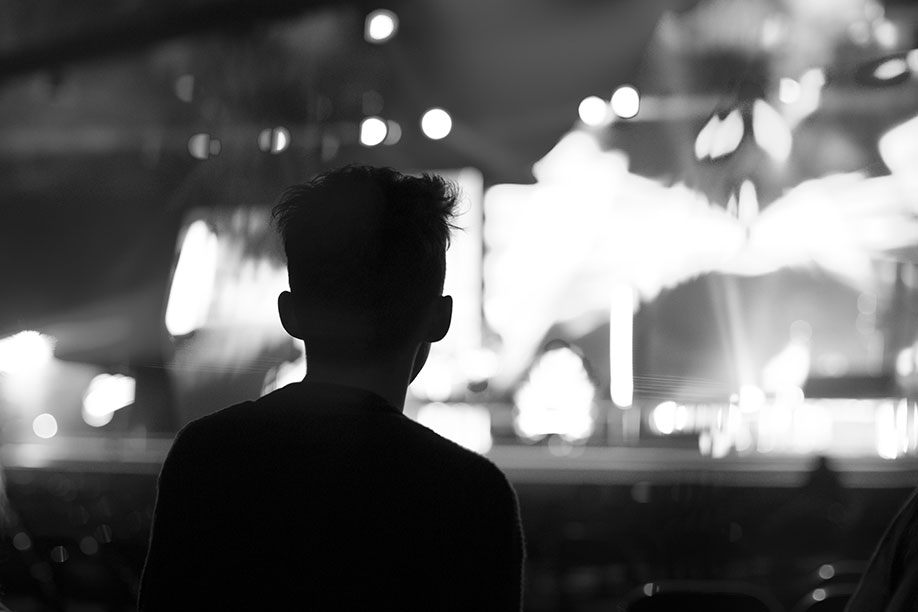 Troye grabs some sweet downtime, as he looks on at the brightly lit stage before sound-check.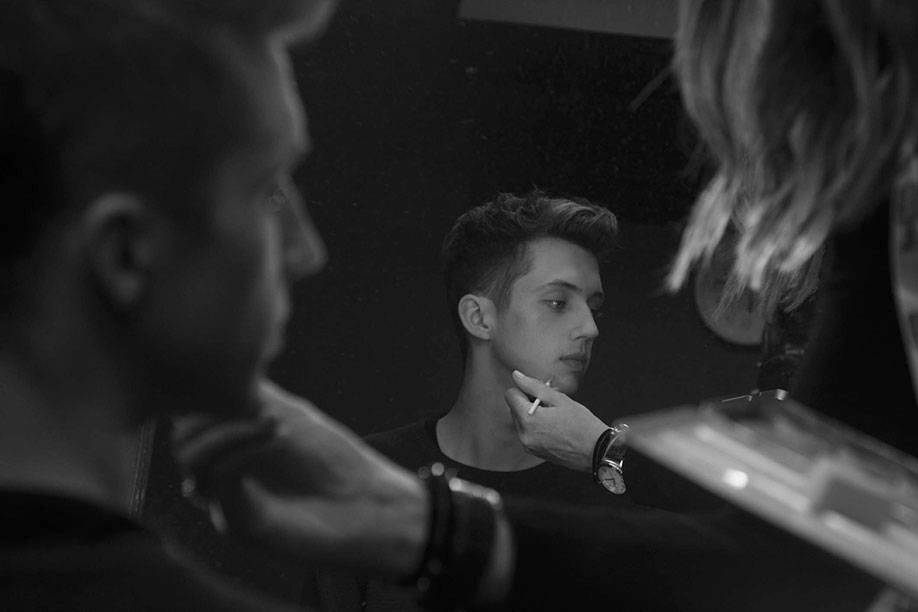 Looking this pretty ain't always easy, so Troye gets a touch up in the make-up room before heading out.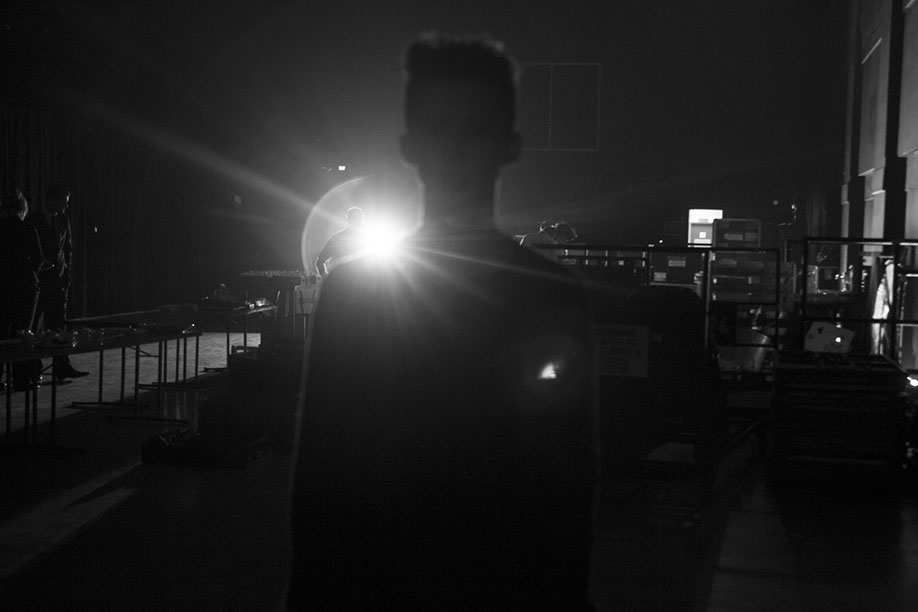 Backstage before the big moment. It will be lights and eyes on him but he seems to take it all in his stride. Dedication to doing what he loves makes stuff like this a breeze.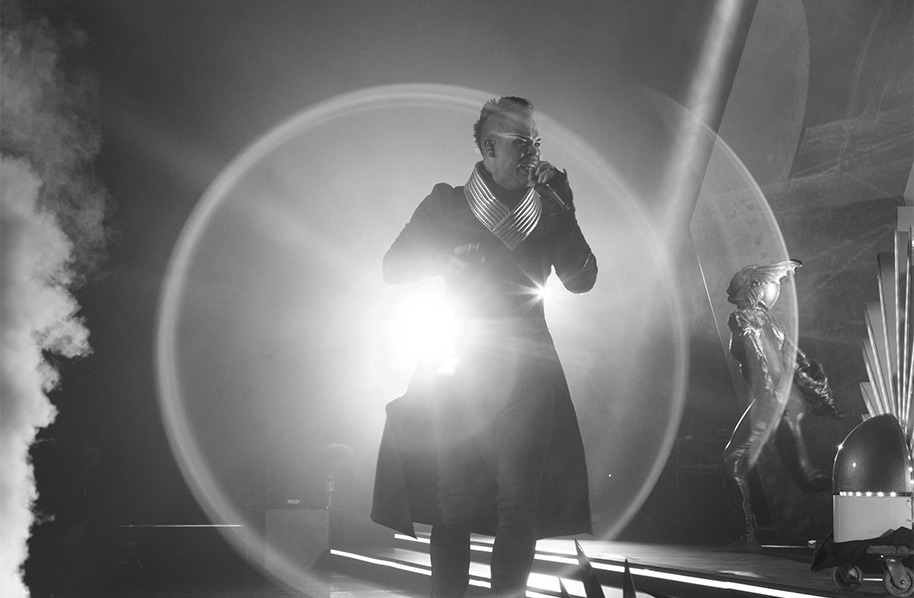 Empire of the Sun rock out as another example of solid aussie talent present at BrandCast. They even had Google execs bouncing out of their seats to a wicked performance.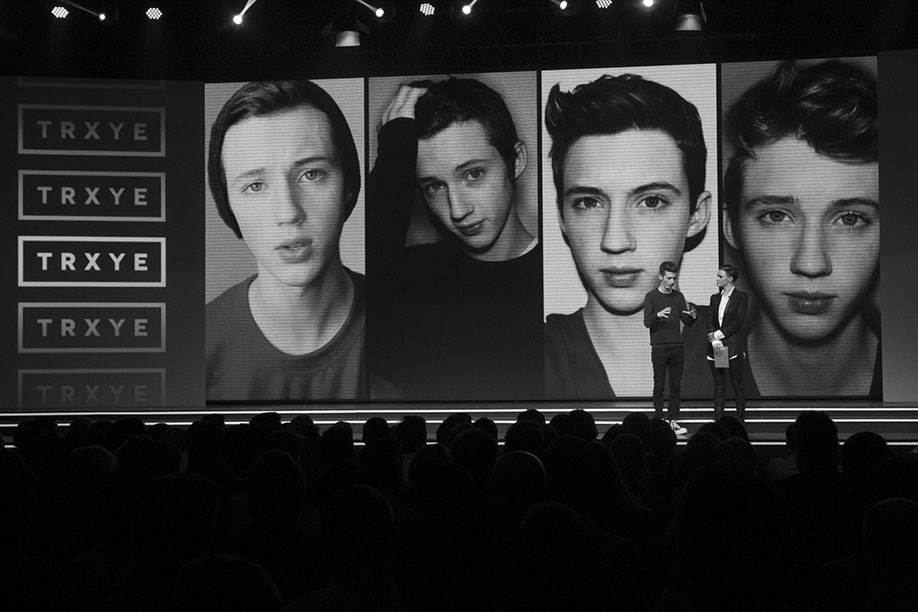 The crowd is noticeably impressed with Troyes genuine approach and humble presence. Ruby Rose interviews him and reveals the well-natured soul of a young kid behind the hysteria of his online success.
After quick foray at the event after party, the busy night ends. Sleep time.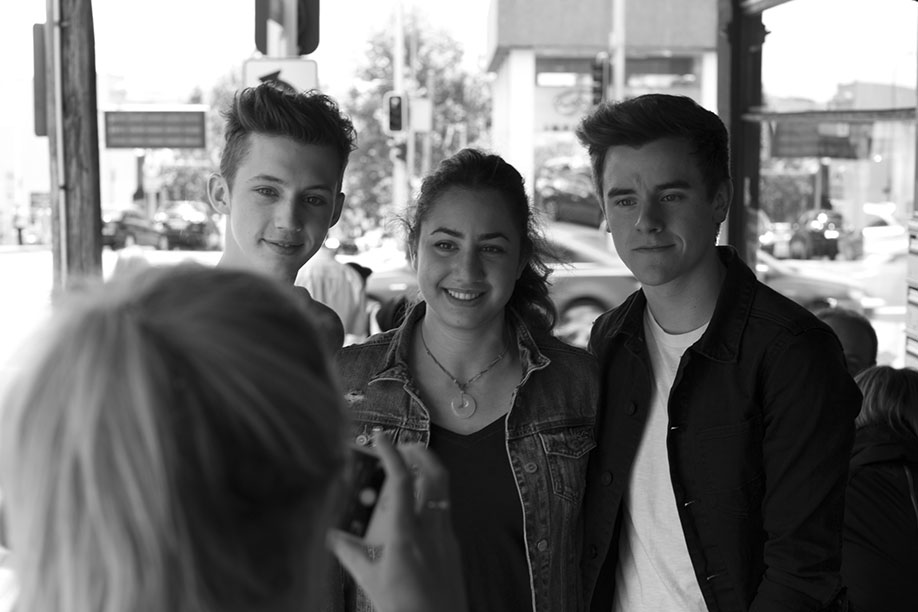 Morning starts off with a flash. The moment he steps outside Troye is greeted by an eager fan with which he is all too happy to smile back at and pose for a pic.
An insatiable love of all things dumpling means morning tea at Miss Chu was a must.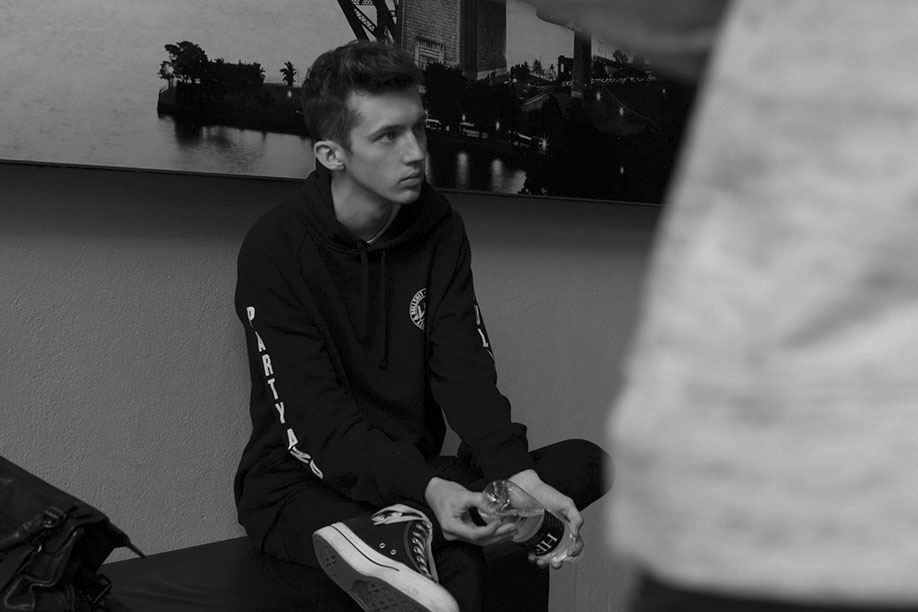 These 24 hours have shown only a few brief moments to chill for the young dude. Having just been named as one of TIME magazines 25 most influential teens, a deep humbleness and laid back attitude means you'd never pick it one-on-one. On a personal level Troye is a happy kid that's just grateful for the opportunity to be doing what he loves on a daily basis.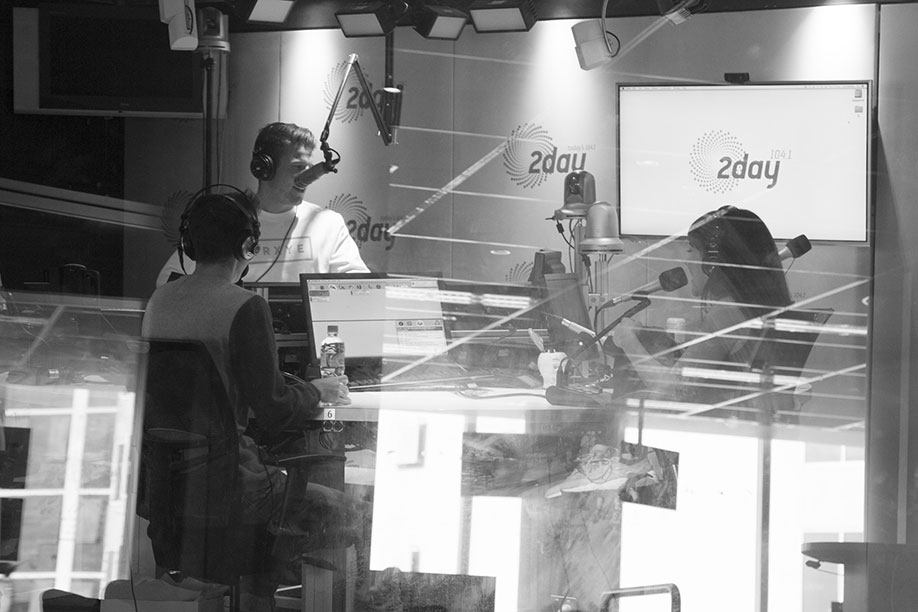 Interview time with Angus and Ash of 2day FM. Angus proudly rocking one of the limited edition white and blue 'TRXYE' jumpers.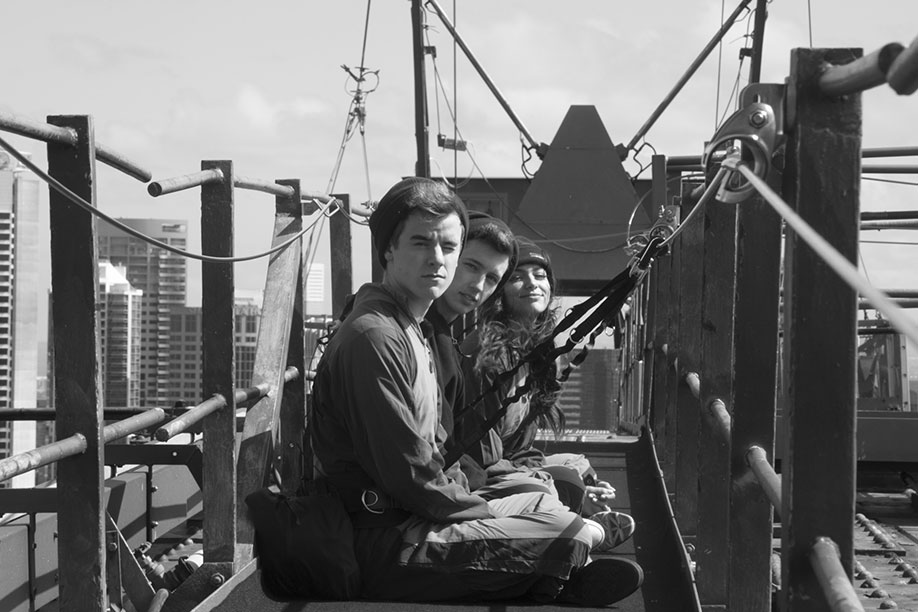 The out of towners take in the full Sydney experience from the best place you can: atop the Sydney Harbour Bridge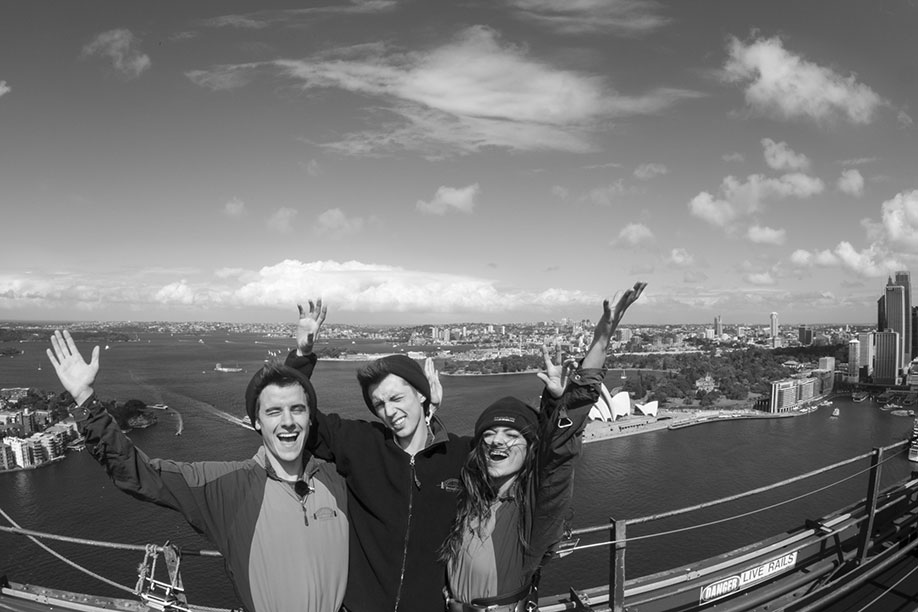 Troye, Bethany and Connor on top of the world.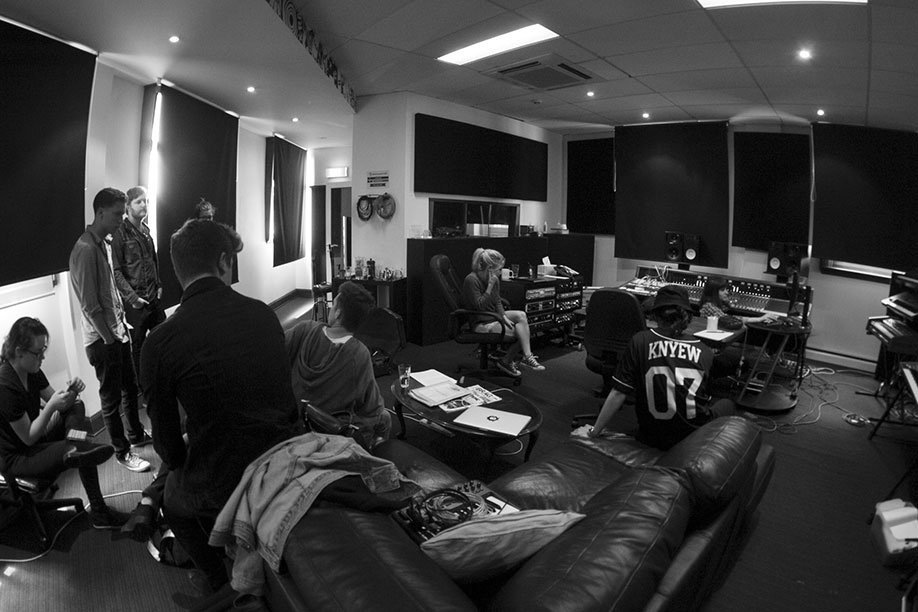 Where the magic happens. We joined Troye and the crew in the studio as he creates some fresh tunes for his debut album to be released next year. Troye surprised the music world with a sick sound on his EP that was hugely successful with audiences around the globe. After this resounding EP performance EMI records were all too keen to have him get started on the album, which he happily obliged.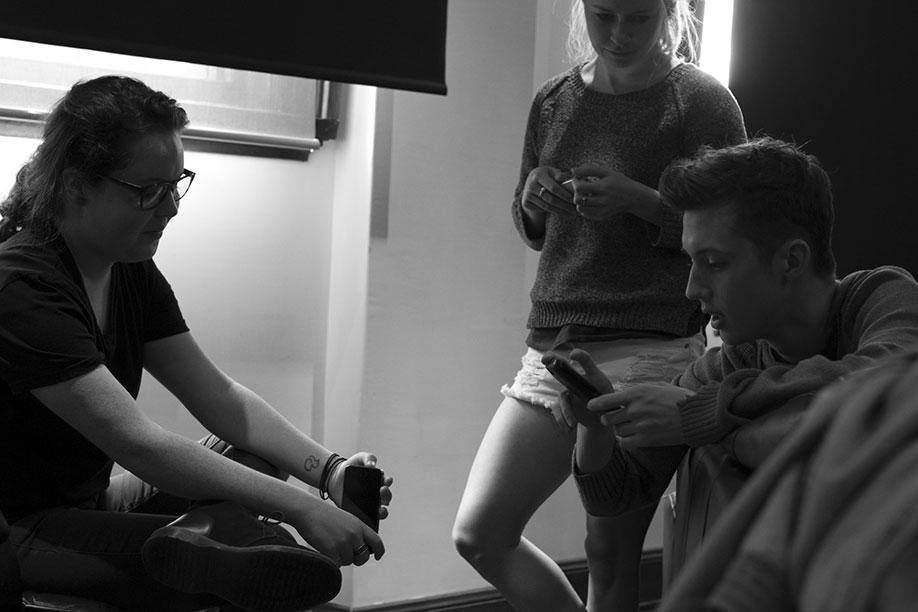 Between the conference and music production Troye sneaks in some time for social media anyway he can.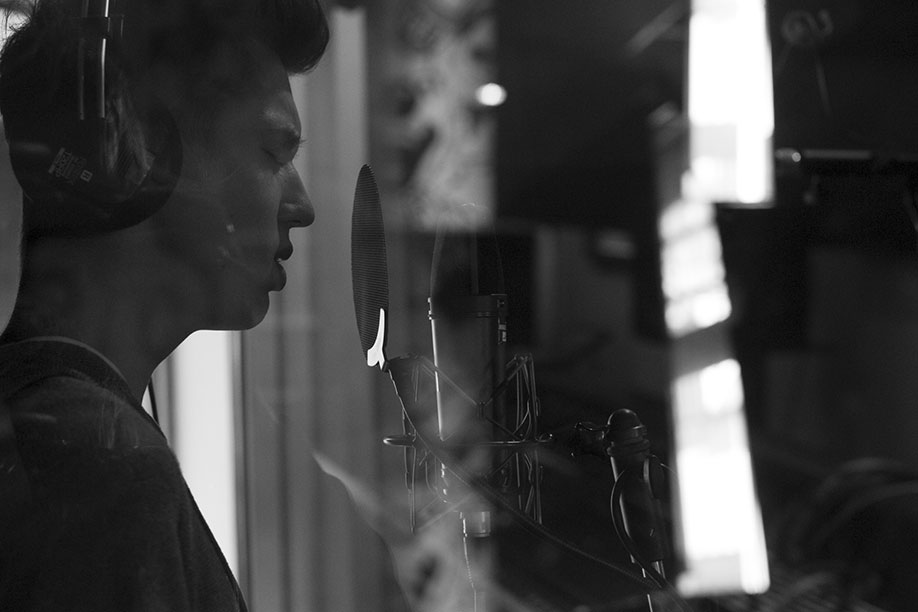 The man himself, giving the mic all that he's got. Strong vocals are the foundation of his sound so he makes sure to go at them in a big way.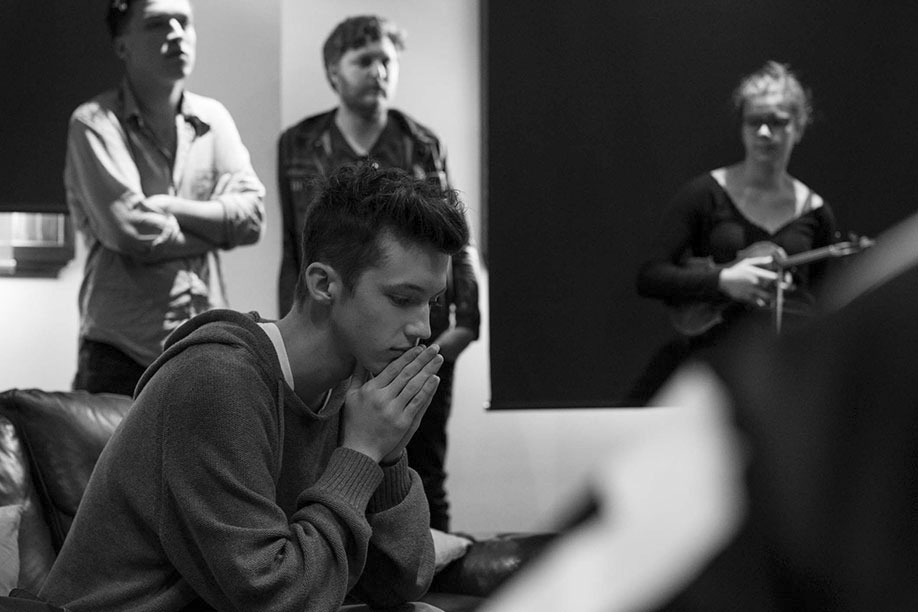 Synths, strings, beats and vocals. A perfectionist drives forward towards the sound he is looking for.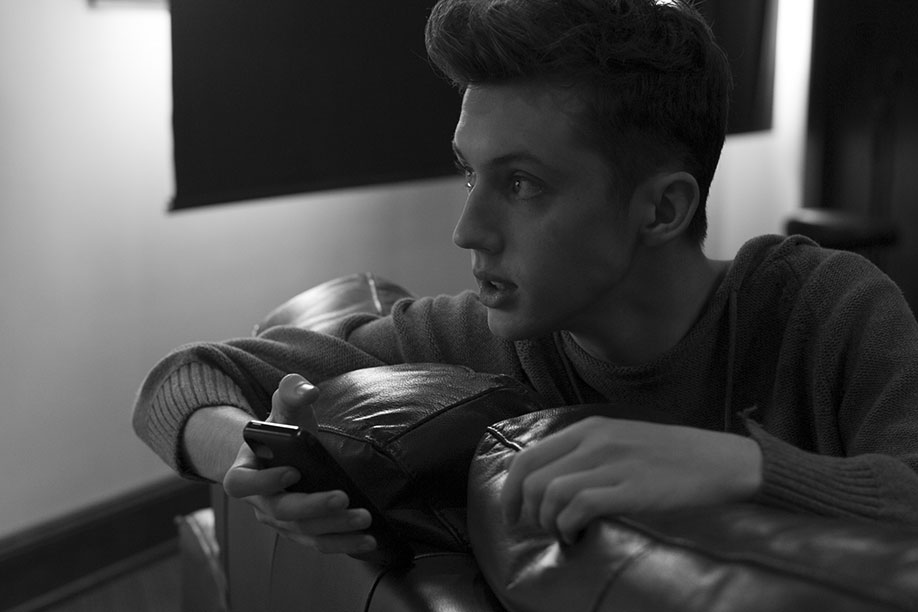 Even at his busiest moment Troye is never too distant. He tries to make sure he is present and involved with the people around him, and this includes those out on social media.
"Life isn't about finding yourself, it's about creating yourself" – Words from Troye's latest video 'Becoming You'.
Troye Sivan – Happy Little Pill
https://www.youtube.com/watch?v=QEWHF3E9YJQ
Here are the 5 Troye facts:
1- Troye was on a family holiday when 'Happy Little Pill' got its first radio airtime, so he heard the debut on a radio stream in the back of a packed taxi in Indonesia.
2- Fans, knowing of his love of Nutella, ship that stuff to his house by the bucketload on the regular.
3- In the first video he ever put up, Troye was sick at home from school with puffy eyes and a shitty webcam. No one can deny he's come a long way since then.
4- The first song Troye ever sang in public was 'Ben', originally by a young Michael Jackson. To this day Troye still rates MJ as one of his biggest inspirers.
5- Even his dog has a fan-made twitter account. Follow @jaggamellet for tweets of a dog that looks like a seal.
Troye Sivan – TRXYE