Are you feeling hungry?
Remember when breakfast was the most-hyped meal of the day? Growing up it seemed that every person of authority (parents, teachers, Happy Healthy Harrold etc.) was preaching that what we ate for brekky was a major factor in determining what we could possibly accomplish over the following 24 hours.
Nowadays, millennials have turned meal-skipping into "temporary fasting" and the humble bowl of cereal has been replaced by acai bowls and smoothies. Due to dangerous gluten levels, toast has unfortunately been cancelled. Oh how the times do change!
Here are some celebrity breakfasts that will blow your chia puddings and detox juices back to the 20th century. You'd better strap yourself into your breakfast nook: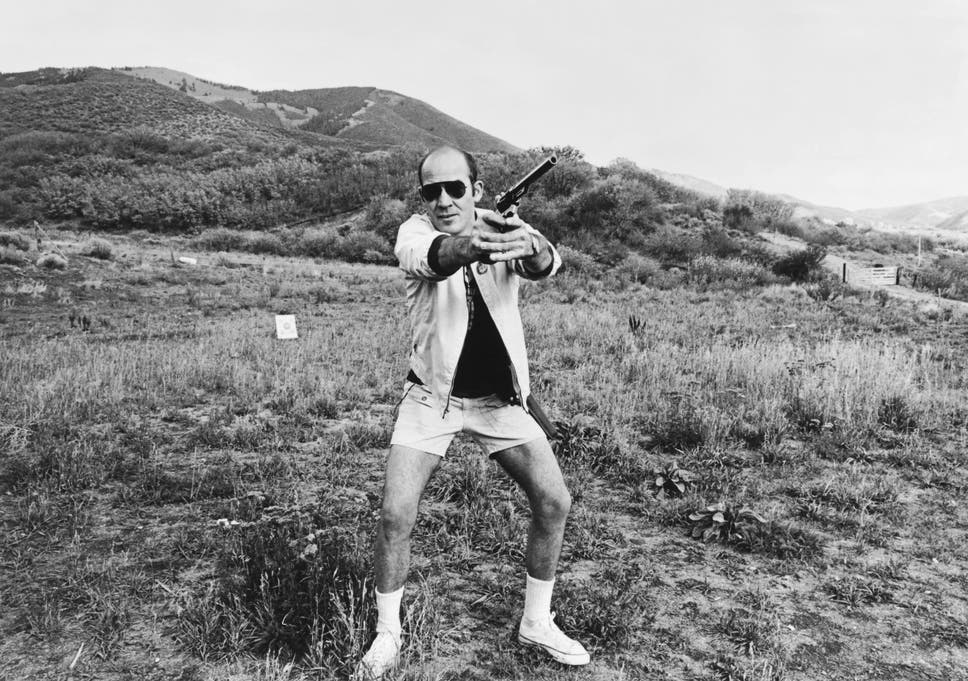 Hunter S. Thompson
The famous gonzo journalist and one-time sheriff candidate certainly took his breakfast seriously. Whilst reading over a few newspapers and never "before noon", the writer would consume the following:
Four bloody Marys
Two grapefruits
A pot of coffee
Rangoon crêpes
A half-pound of either sausage, bacon, or corned beef-hash with diced chilies
A Spanish omelette or eggs Benedict
A quart of milk
A chopped lemon for random seasoning
Something like a slice of Key lime pie
Two margaritas
And six lines of the best cocaine for dessert

Marilyn Monroe
In her 1952 interview with Pageant Magazine, the actress and model who was 26-years-old at the time said, "Before I take my morning shower, I start warming a cup of milk on the hot plate I keep in my hotel room. When it's hot, I break two raw eggs into the milk, whip them up with a fork, and drink them while I'm dressing. I supplement this with a multi-vitamin pill, and I doubt if any doctor could recommend a more nourishing breakfast for a working girl in a hurry." It's ridiculously close to delicious scrambled eggs, yet is somehow utterly repulsive.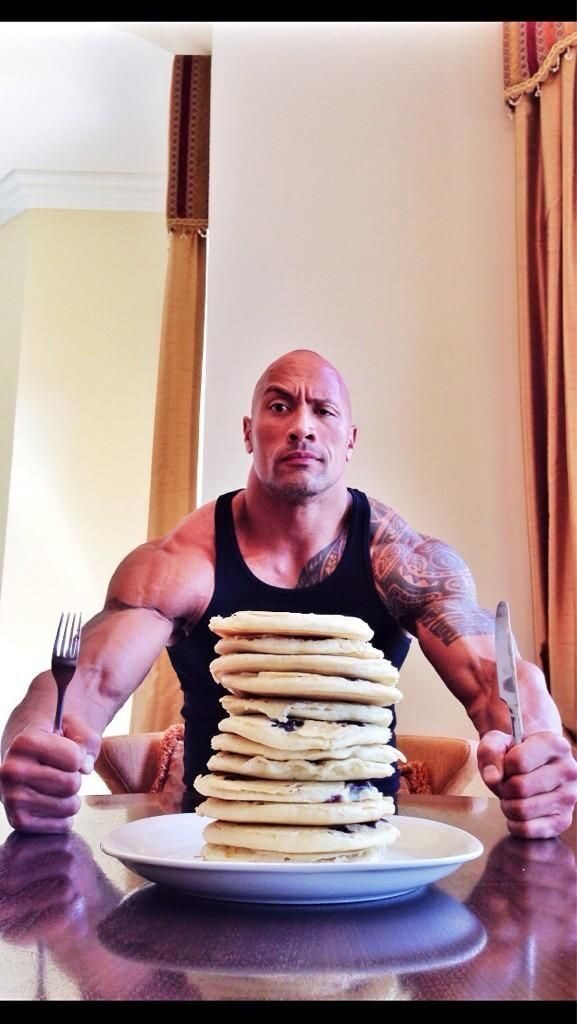 The Rock
Seemingly on a mission to eat one of every animal before noon, Dwayne 'The Rock' Johnson bulks hard in the morning. Technically this breakfast is consumed over a few hours, with workouts in between, but still, it's pretty damn impressive:
Breakfast
10-12 oz. of roasted potatoes
8-10 oz. of grilled sirloin
4-6 scrambled egg whites
3 Hours Later
8-10 oz. grilled chicken
1 ½ cups of white rice
3 Hours Later
10 oz. of bison
1 ½ cups of white rice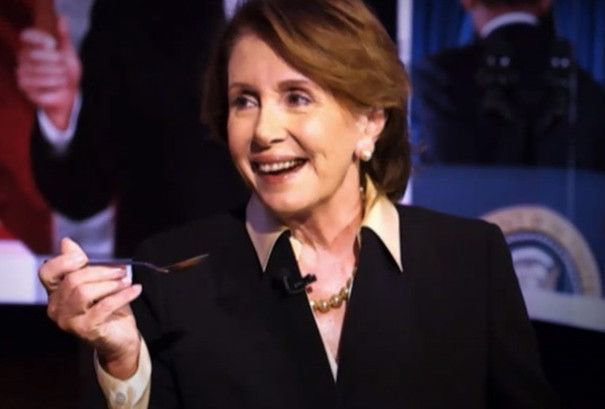 Nancy Pelosi
Regardless of where you stand on Nancy Pelosi, you've gotta admit that her breakfast is pretty baller, if not immature. "I've been eating dark chocolate ice cream for breakfast for as long as I can remember," Pelosi told Food & Wine magazine. "I don't see it as different from having a cup of coffee."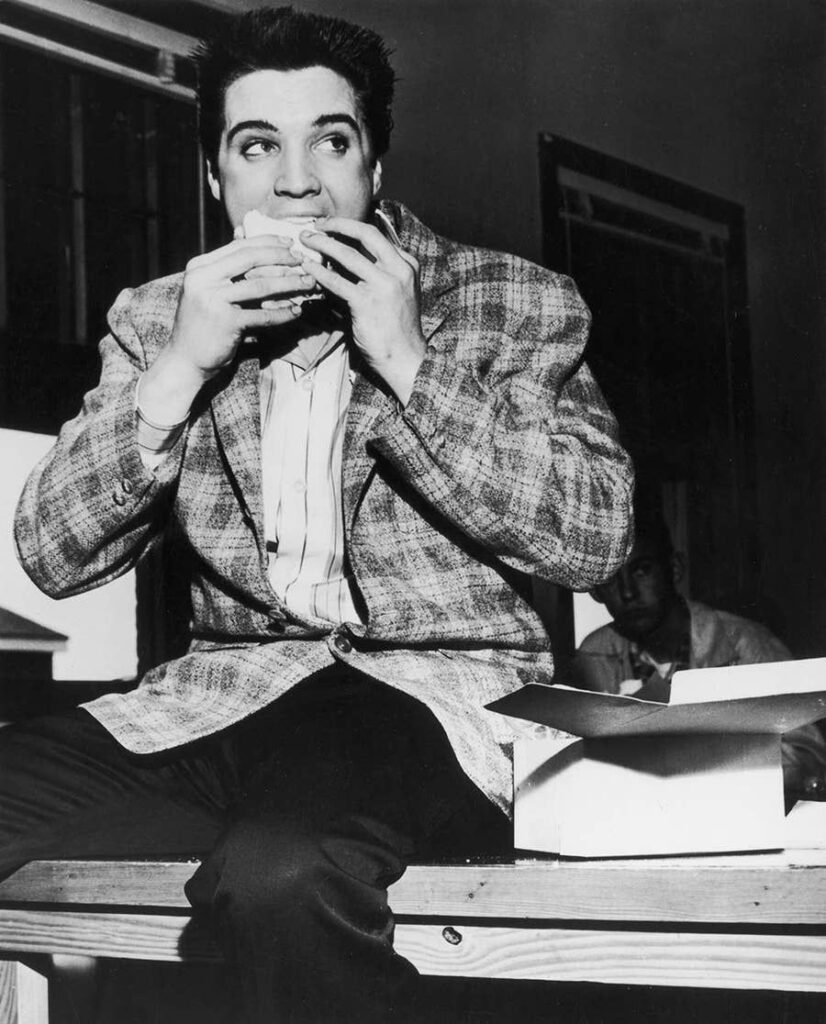 Elvis Presley
'The King' was known for his love of peanut butter and jelly sandwiches, but it turns out he could also put away quite a bit for breakfast. Using the biscuits as bread, he'd make sandwiches with: deep-fried biscuits, sausage patties, fried bacon, and no less than four scrambled eggs, with extra butter. He was also capable of dropping five hot fudge sundaes during one breakfast sitting on the side… His poor heart…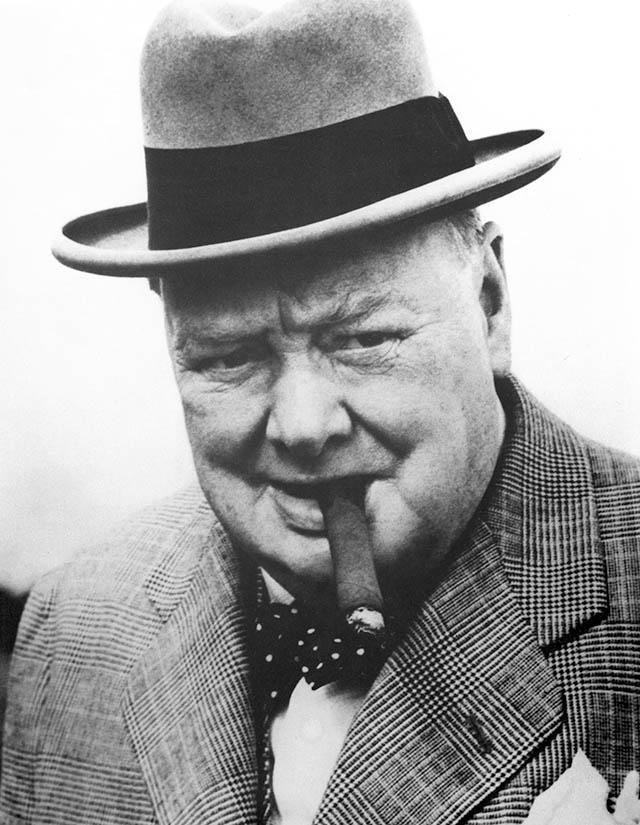 Winston Churchill
Old Winnie knew that beating the nazis on an empty stomach was an impossible task and duly loaded himself up for the day in style. His breakfast of choice was two trays: one with toast, jam, butter, coffee, milk, a poached egg, and cold chicken (or other meats), and another with grapefruit, a sugar bowl, a glass of orange juice, and a whiskey soda. Along the way he'd also down a cigar – pretty boss.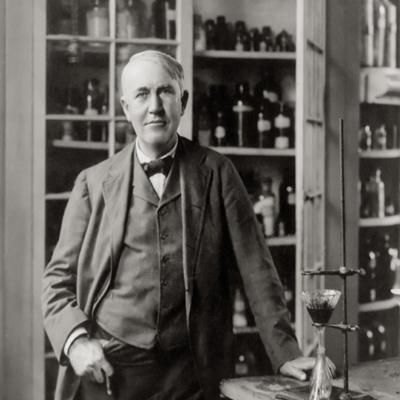 Thomas Edison
After moving to New York, a down-on-his-luck and broke Edison reportedly exchanged the last of his tea for some apple dumplings (kinda like apple pies) and loved them so much that they became his go-to breakfast.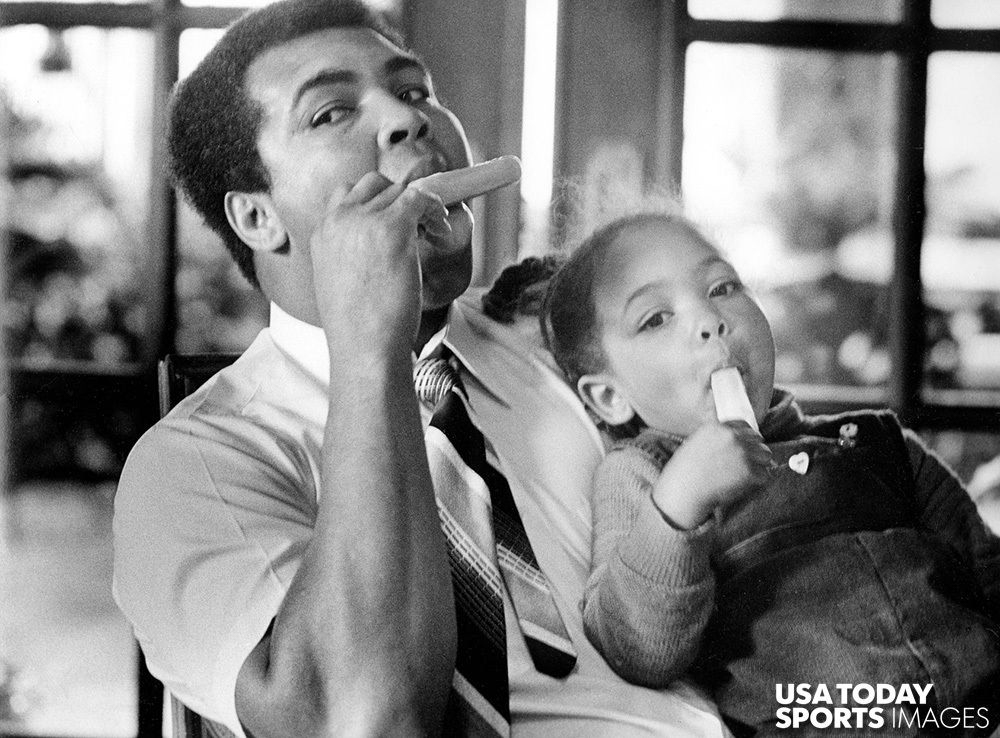 Muhammad Ali
Apparently Muhammad Ali didn't mind knocking back two steaks and a whopping 12 eggs and washing it down with some ice cream. In fact, he ate this meal before he knocked out George Foreman in the Rumble In The Jungle fight of '74.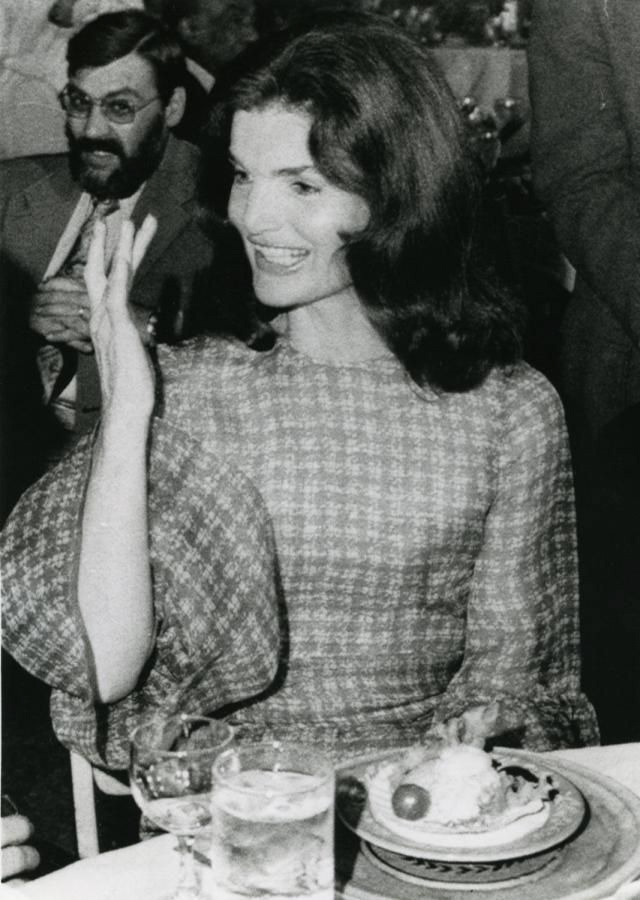 Jackie Kennedy
The FLOTUS was extremely concerned with her figure, so much so that there was a point where she ate only boiled potatoes laced with sour cream and caviar. Definitely a meal of the people, with poor people like us able to relate to the potatoes and gazillionaires able to relate to the caviar – well played.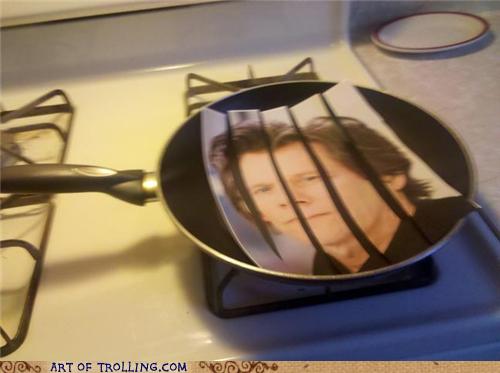 Kevin Bacon
You'd think the Hollow Man would be sick of bacon right? Well you're wrong. In fact, there's probably a message in here about embracing your quirks, blah, blah, blah. Anyway, apparently Kev doesn't mind the old BLAST sandwich for brek brek – that's adding avocado and shrimp to a BLT.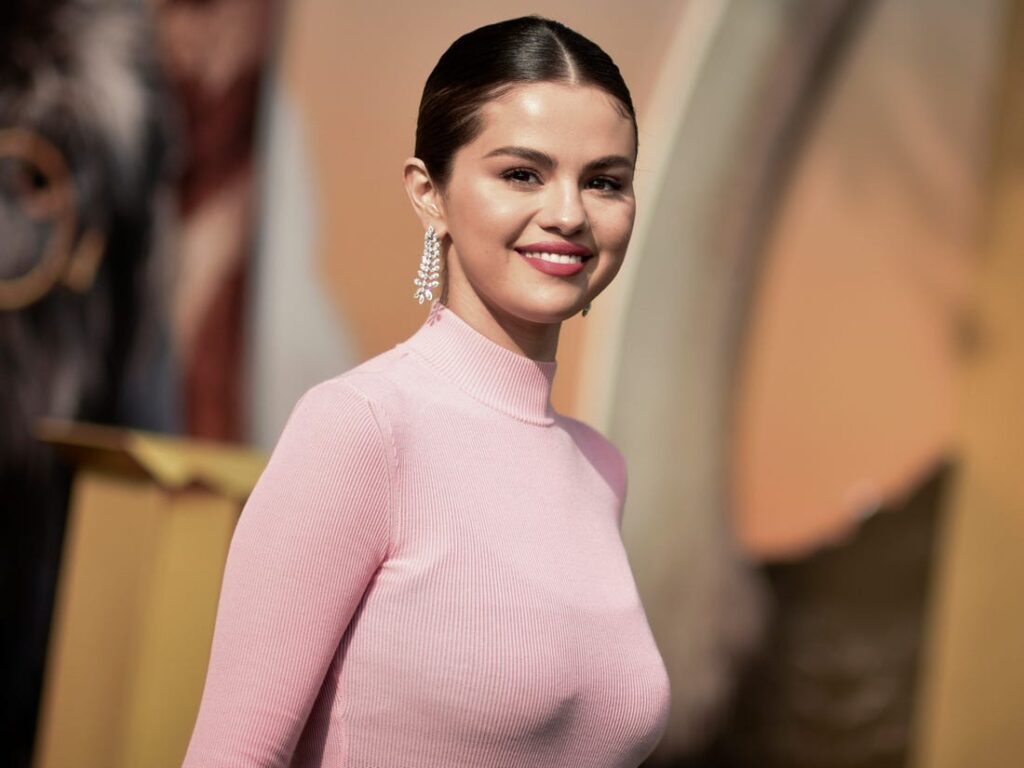 Selena Gomez
According to her trainer, Sel-Go (is that a thing) knocks back a breakfast burrito consisting of scrambled eggs, chorizo, avocado, rice, and beans. Not bad considering her tiny frame and the fact that so many people in Hollywood, particularly women, are forced to starve themselves.