Marking criteria: blood, death and children's games.
Premiering in a blood-thirsty frenzy just over a week ago, Netflix's new horrorshow Squid Game has taken the world by storm. Since its release, the South Korean series has already become the streaming service's most popular non-English language show, and Netflix CEO Ted Sarandos today tipped it to "be our biggest show ever."  
When compared with Netflix's current frontrunners, Squid Game makes shows like Bridgerton look like child's play, which is fitting for a series about a hellish kid's game competition. Sure, playing marbles and hopscotch for a chance to win millions of dollars might seem like a breeze for the poverty-stricken contestants, at least until they read the fine print. No biggie, but losing means certain death. 
https://www.youtube.com/watch?v=oqxAJKy0ii4
Squid Game is what you get when you combine the physical game show antics of Wipeout with the social commentary of Parasite. Add in a dash of gore (and by dash I mean a Pacific Ocean's worth), and you've got a show that more than lives up to the hype.
We've compiled a list of our favourite games in the show (haemophiliacs be warned…shits about to get bloody). Spoilers below. 
1. Red Light, Green Light. 
Remember musical chairs? This is exactly like that, except that when you step out of line in Squid Game, you're shot dead by a sniper. The inaugural game, 'Red Light, Green Light' is our introduction to the horrorshow – and given the contestants' obliviousness to the fatal consequences of losing – it's the game with the highest death toll. From body pile-ups to the collective realisation of the player's fate, 'Red Light, Green Light' is the series' first and most intense game. Special mention to the robot sniper with pigtails, that bitch is spooky.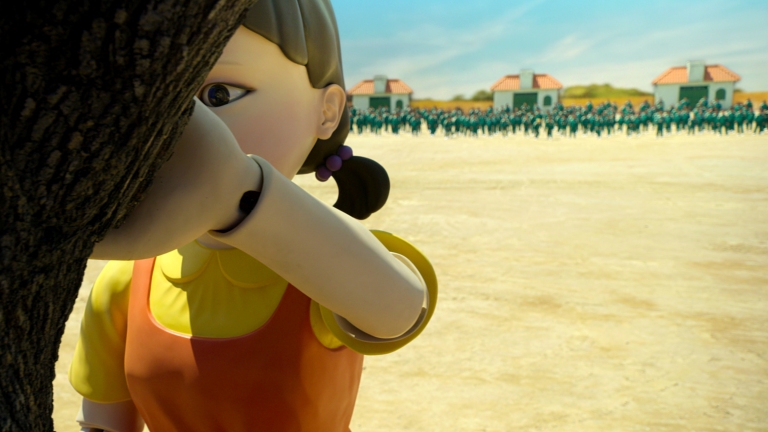 2. Tug of war. 
Another playground classic- but here, losers don't just cower in the weak upper body strength, they're also pulled from a mile-high platform to their death. There's a lot of moments in Squid Game when winning is a matter of ingenuity, but this round tug of war hits home just how resourceful you have to be. It's also the moment when the series' ensemble cast is first grouped together, which is quite heartwarming (you know, aside from all the bicep tears and hyper-extended kneecaps).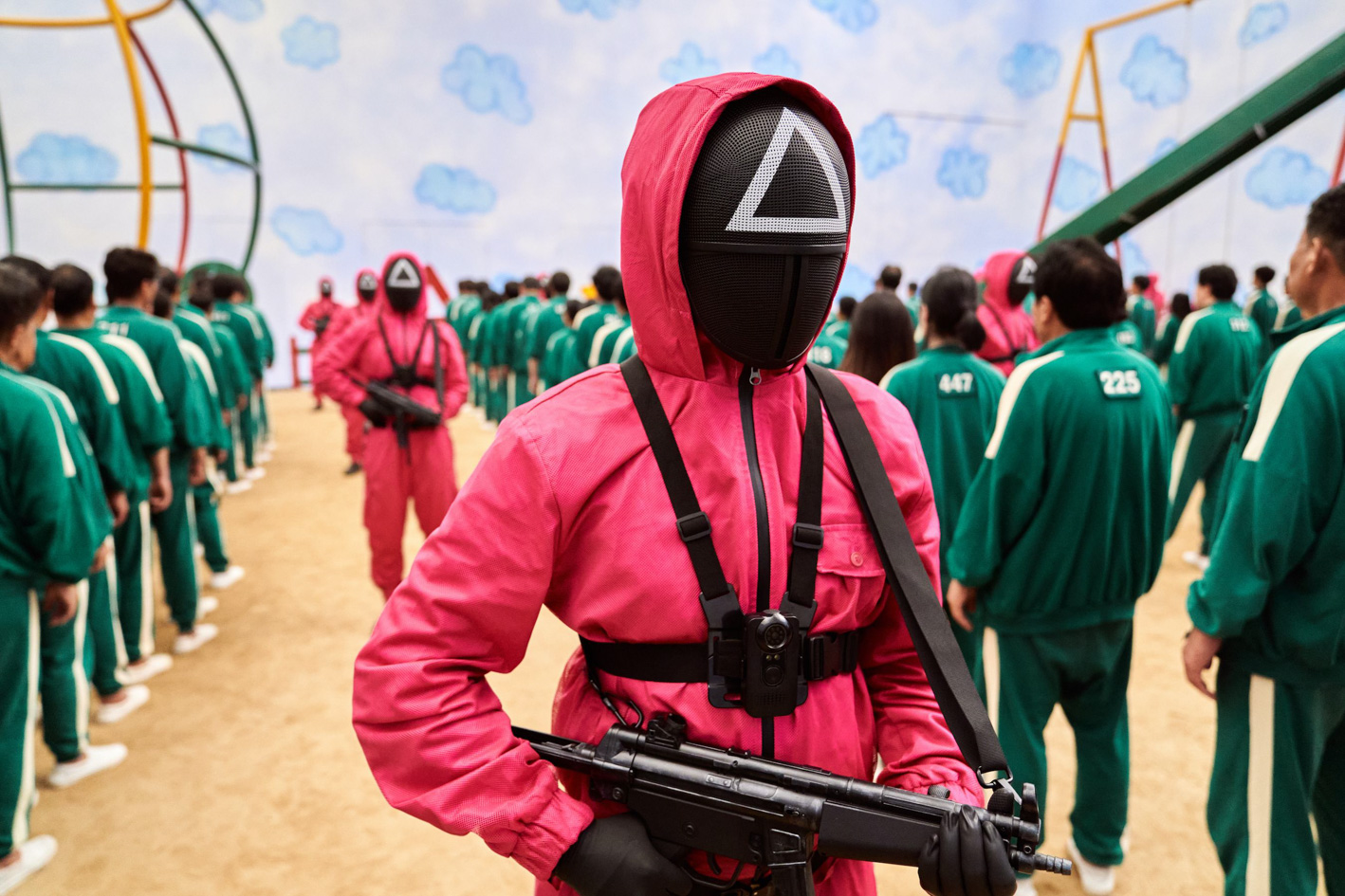 3. Marbles. 
What this game lacks in violence it makes up for as a heart-string tugger. The gamemakers trick the remaining contestants by allowing them to form pairs of allies, only to later inform them that only one player will remain. Naturally, characters who've formed friendships throughout the series must grapple with who will survive, all while playing a game my Dad's been trying to get me interested in since I was a kid- marbles. It's primarily a thriller series, but Squid Game's tear-jerking capacity is most clear here.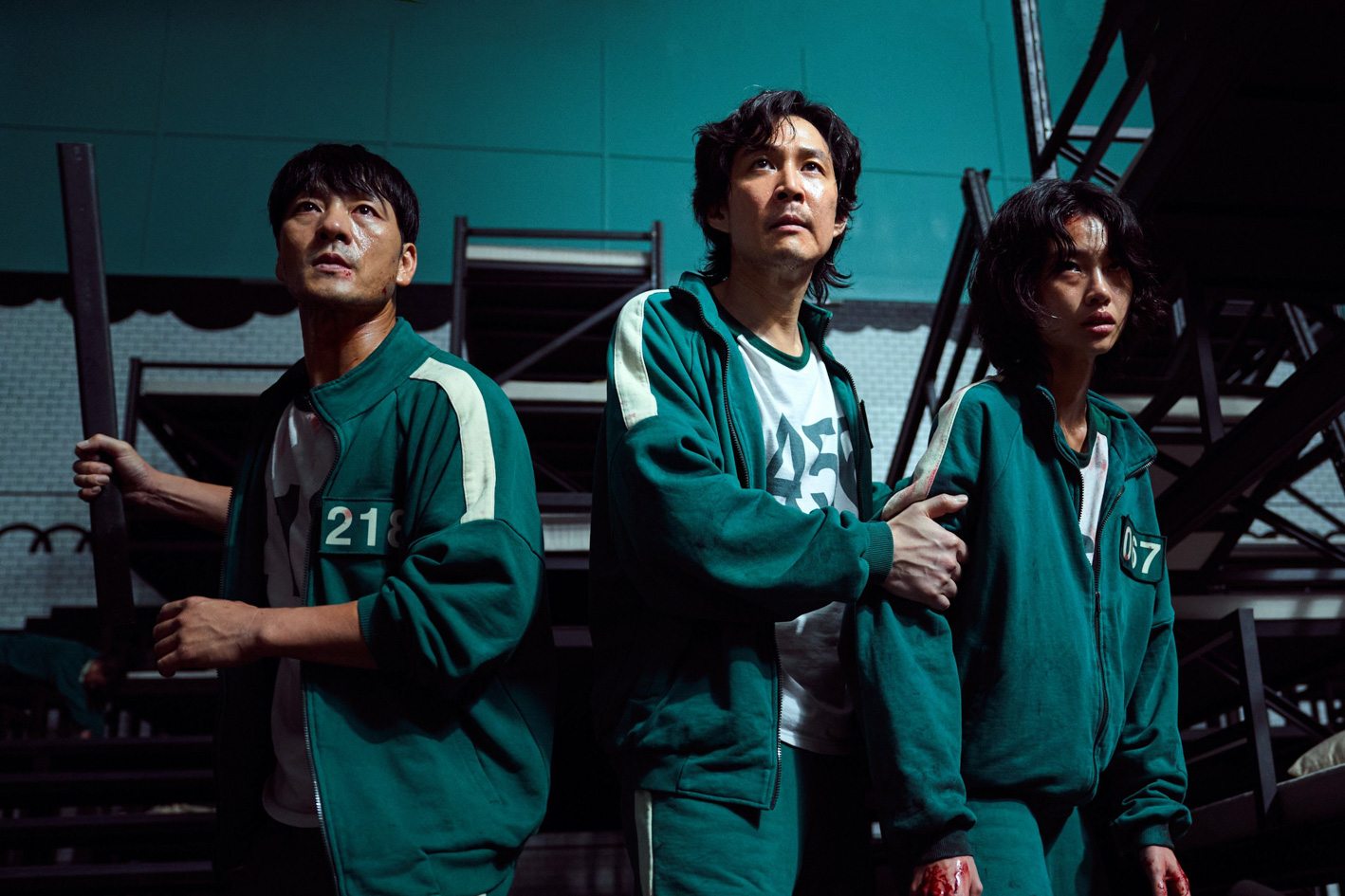 4. Stepping stones.
This one's basically hopscotch but, you guessed it, with more death. The true intentions of characters who've since remained murky come to light, and the antagonist and his ex-boo are a little too hot and heavy (emphasis on the heavy).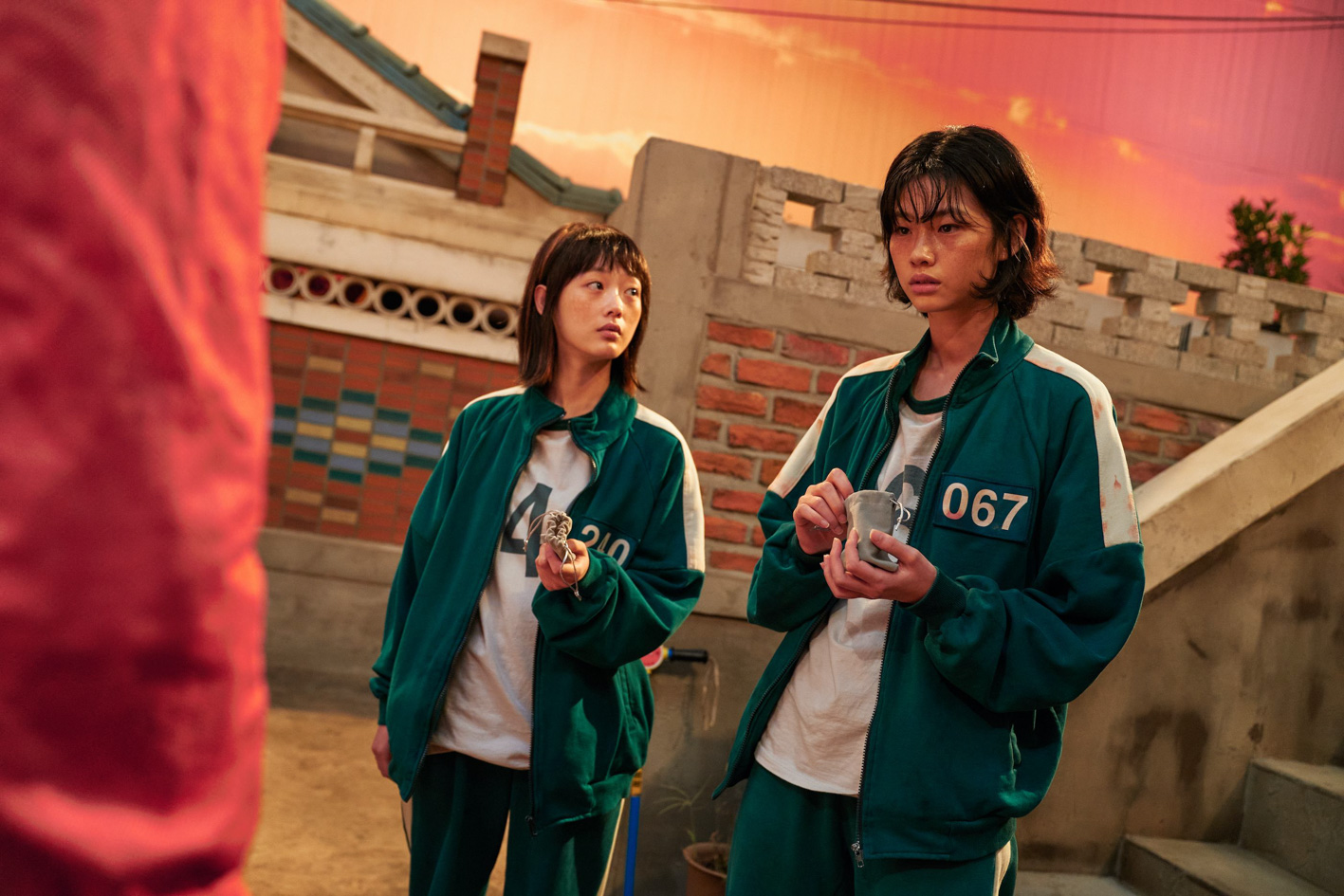 5. Honeycombs
Have you ever licked your way to victory? Maybe not in the sense you're thinking about, but that's the premise of this sugary second game. There's some levity in watching the contestants try to carve a piece of honeycomb without breaking it by way of tongue. If it wasn't for all the headshots, this would've been the tastiest moment in Squid Game.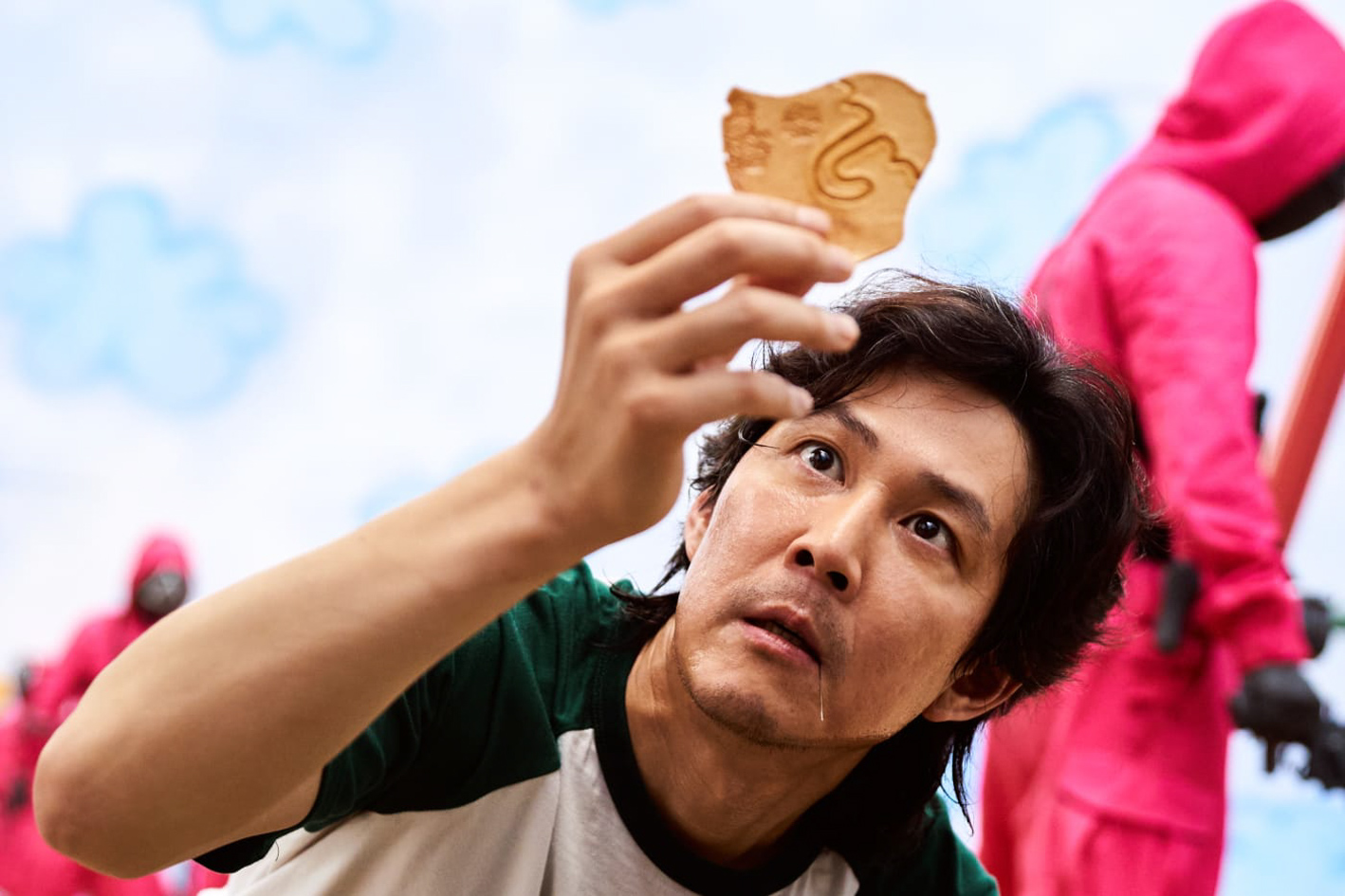 6. Squid Game
While it's the deciding round and marks the big finale, the titular game leaves a little to be desired. Maybe it's because the rules are never clearly explained (the squid game is mostly popular in Korea), or because the weight of the previous episode's mass executions piles up, but the final game isn't the show's best. The silver lining is in the Squid Game victor, who managed to get the least blood on his hands and return to his daughter.