Damian Sim of Bespoke IND has had a passion for sneakers and sneaker design well before it launched into mainstream culture.
Born and raised in Melbourne, Sim has been creating his one-of-a-kind handmade sneakers for almost a decade.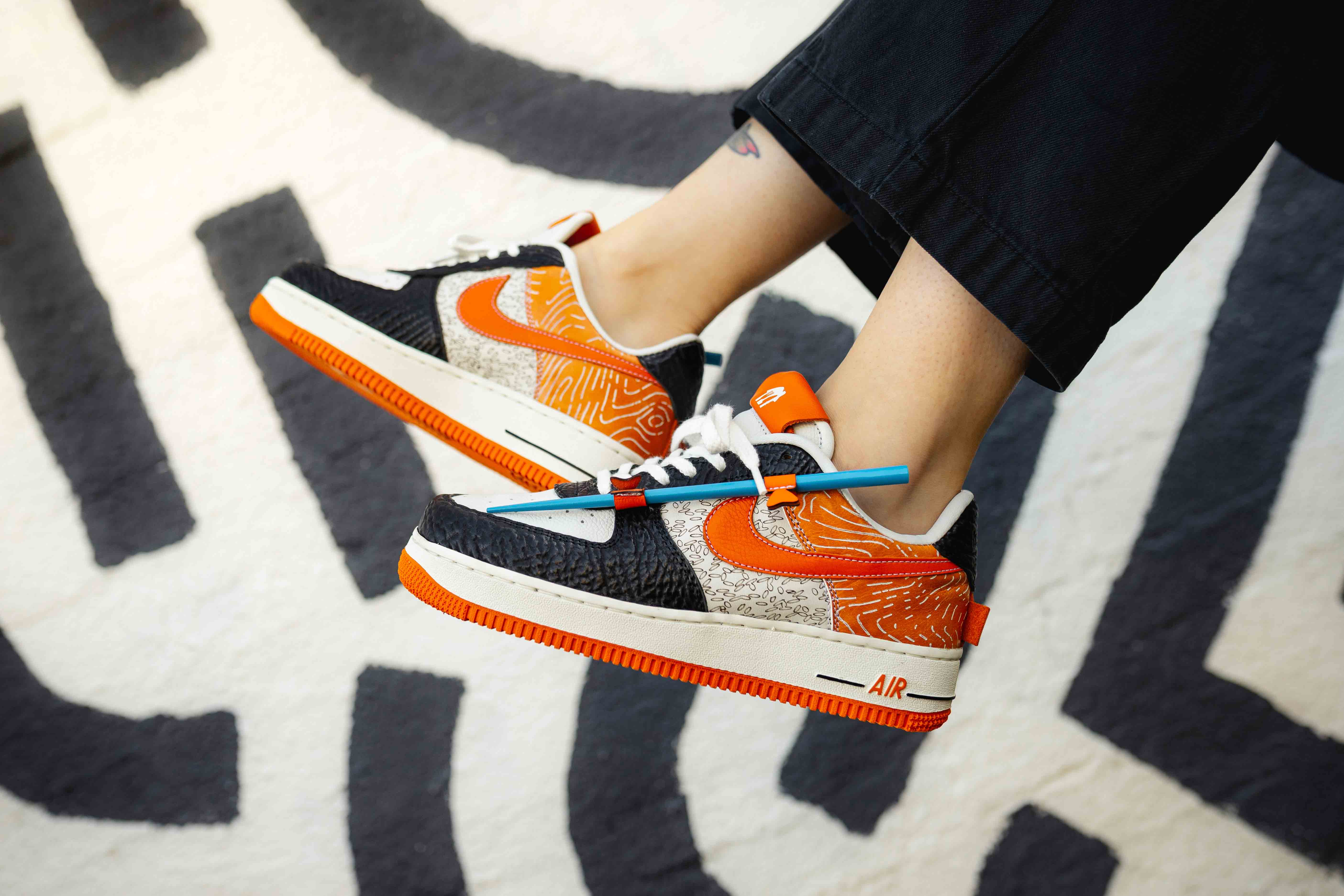 Now, the high-end shoe customiser has teamed up with Menulog to bring to life three pairs of exclusive Katy Perry-inspired sneakers which you can win by playing Menulog Run on TikTok.
The exclusive custom 'Sushi Sneakers' are inspired by Katy Perry's indulgent world of food and pays homage to her iconic sushi dress worn in her music video for 'Did Somebody Say Menulog'.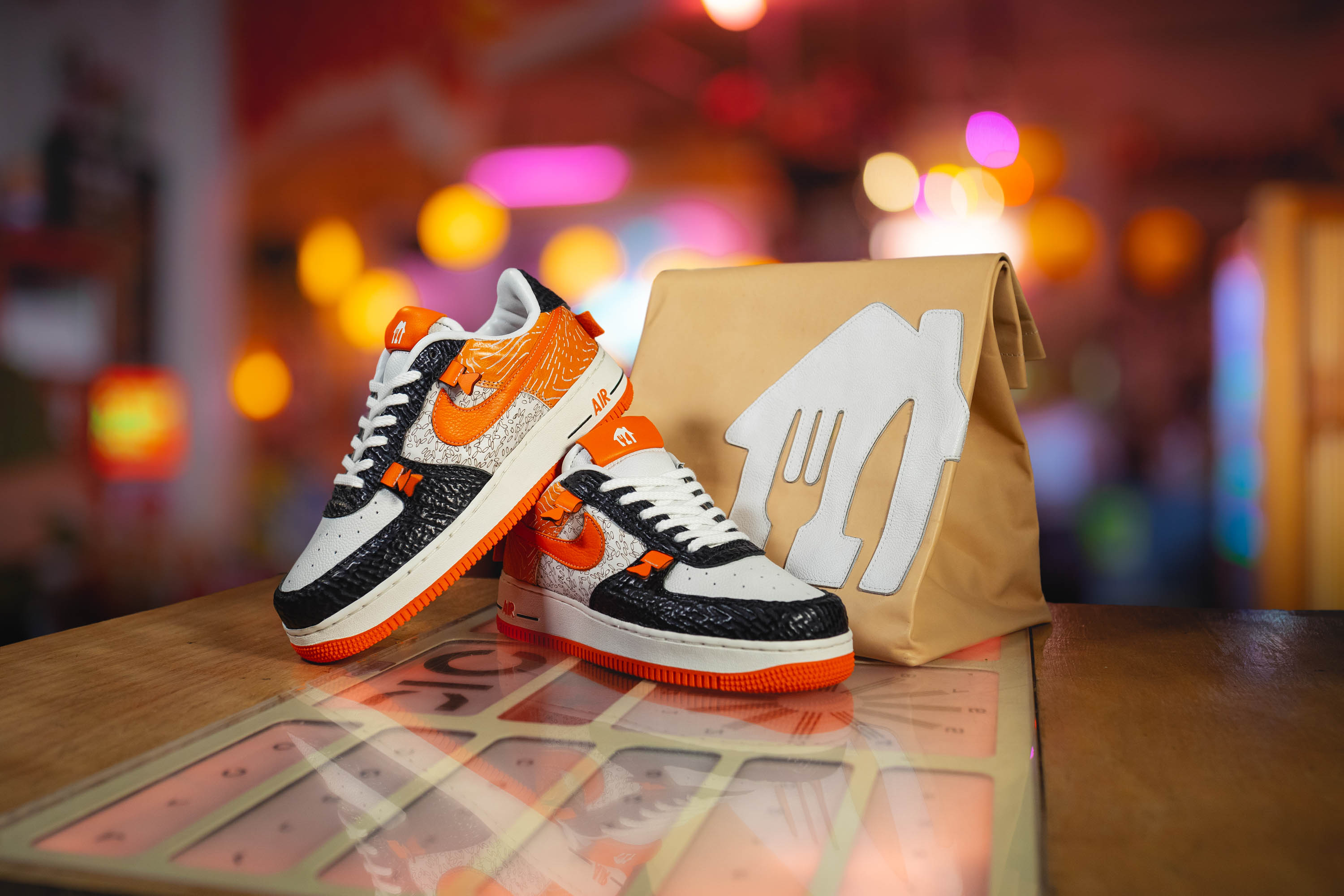 Modelled on the classic Nike Air Force 1, a long-time favourite in the sneaker world, the 'Sushi Sneaker' design features a salmon maki roll-inspired colour palette complemented with striking rice prints, fishtail loops and even a pair of chopsticks.
"We build everything from scratch. So the only thing we use originally from Nike is the actual midsole – everything is still from scratch," Damian said.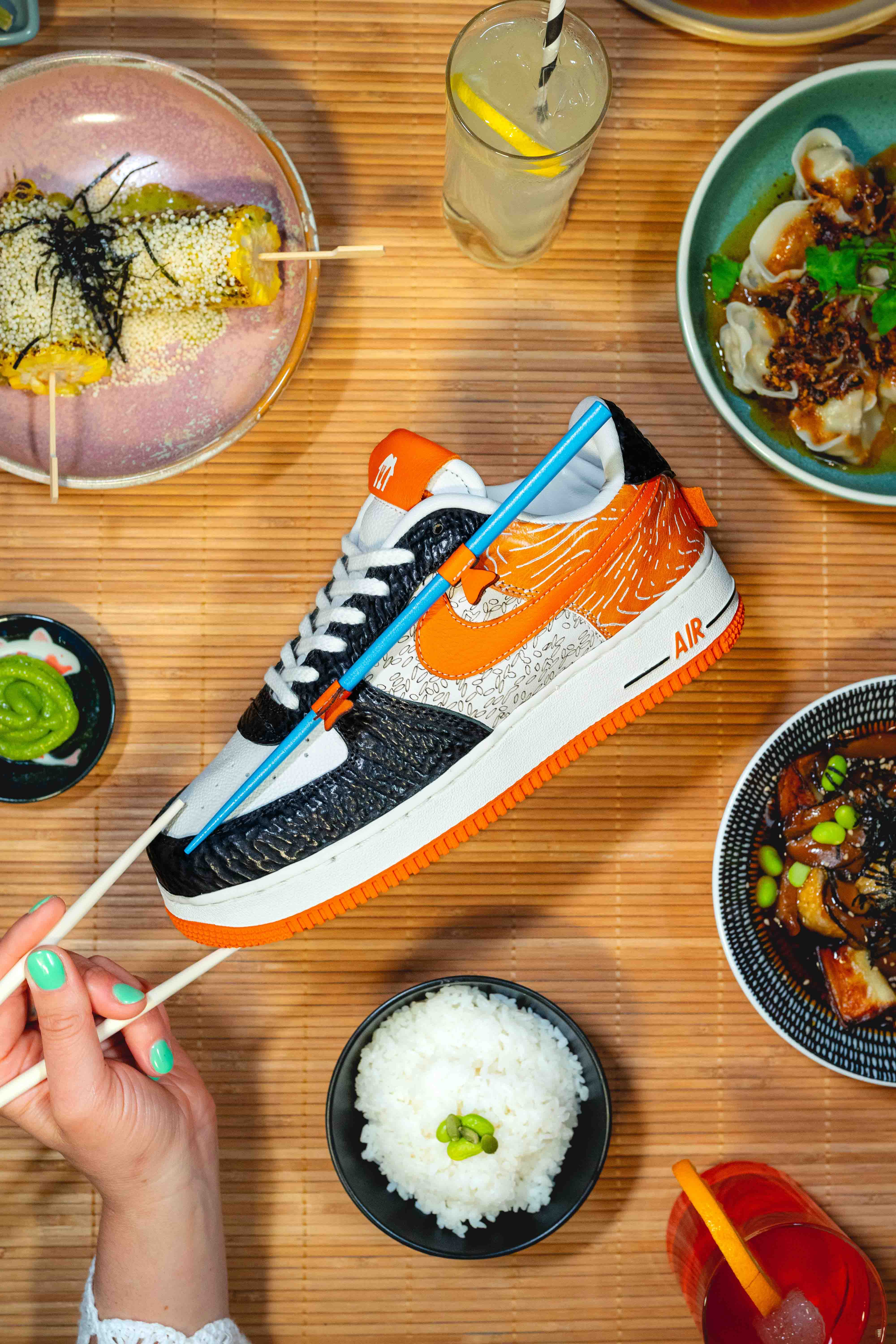 "The Nike Air Force 1 is the most classic sneaker that ever existed since it came out in 1982," Damian explained.
"We began with three ideas but went with the salmon maki roll design," he continued, adding, "It had to be treated, we have the laser edge, and we hand-painted all the white areas."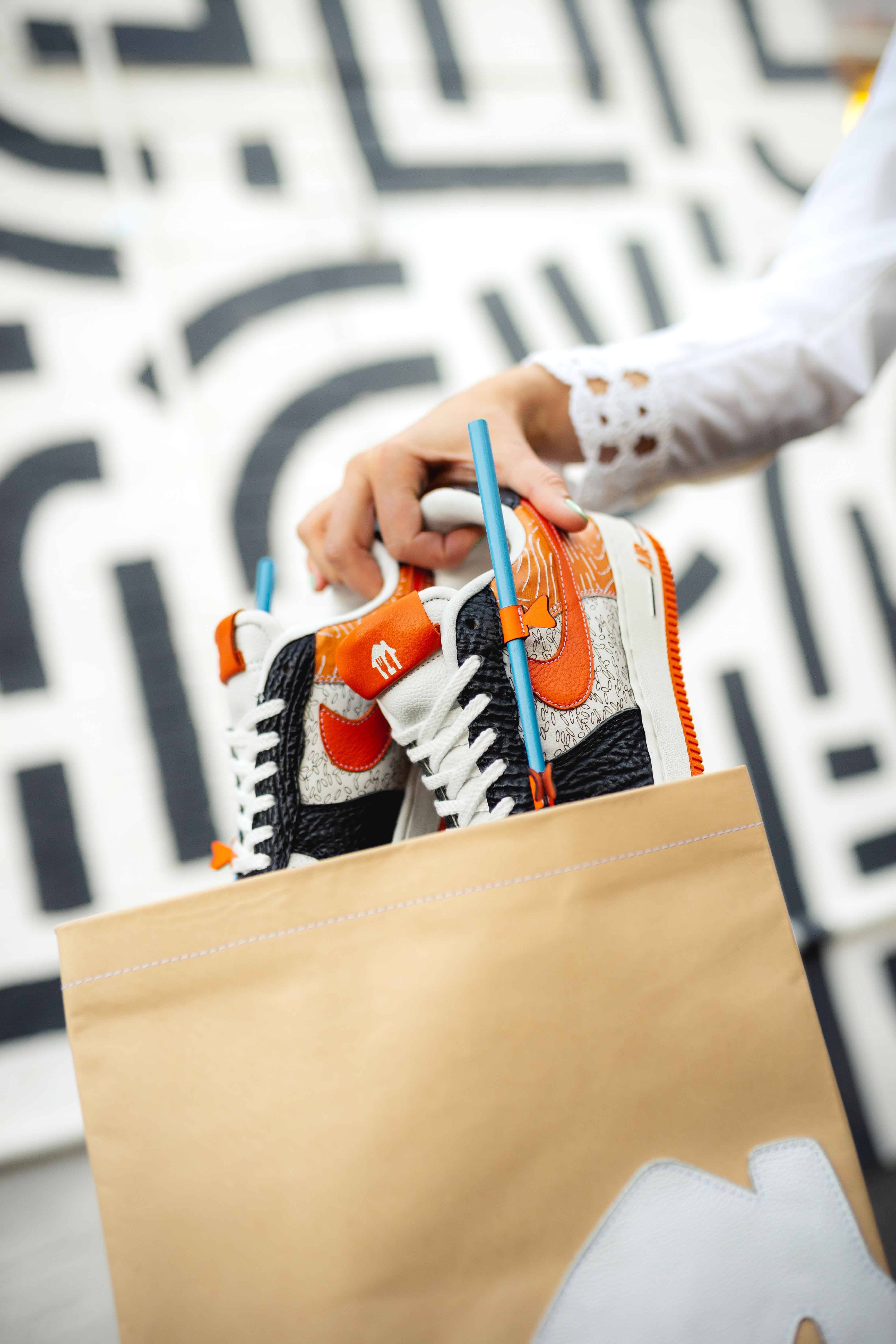 Speaking of joining forces with Menulog for the exciting project, Damian said, "My kids love Katy Perry, they're always singing 'Did Somebody Say Menulog' around the house."
"I love the whole quirky playfulness of the ad."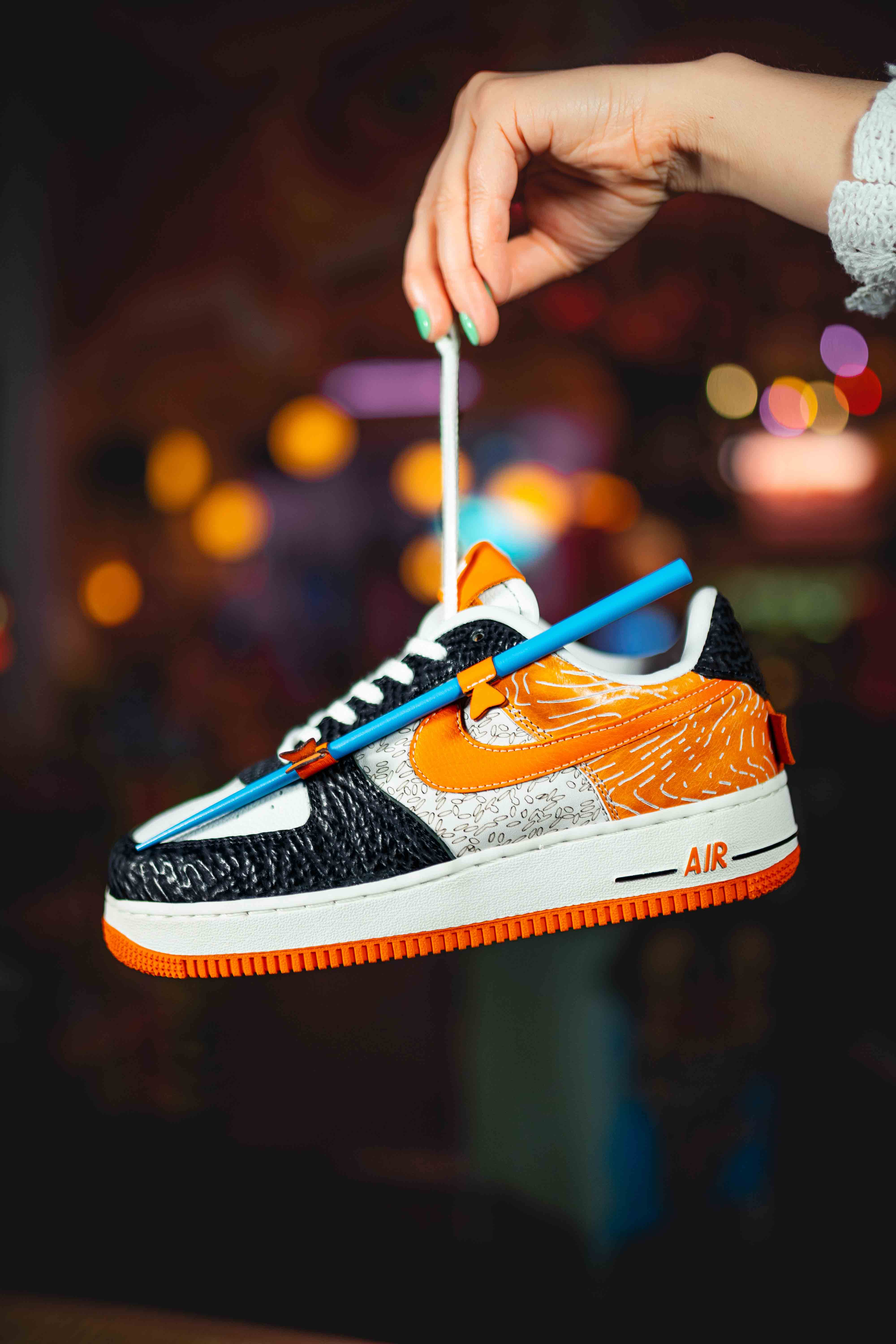 For your chance to win the custom-made Katy Perry-inspired Menulog 'Sushi Sneakers', all you have to do is get amongst the fun by playing Menulog Run on TikTok.
To play, just move your head from side to side to dodge bins and catch food items like pizza, subs, ice-cream sundaes, and sushi as your delivery character races through the colourful Menulog world. 
Then, simply complete the game and post the recording – it's that easy. 
On top of the bespoke sneakers, the lucky winner will also nab a year's worth of free sushi courtesy of Menulog.
Win Katy Perry-inspired custom sneakers by playing #MenulogRun now. T&Cs apply