How to lose money and make friends.
Do you ever look out the window and dream about what your life would be like if you had a spare coupla million dollars to churn through every year or so? Here is a list of items that are ridiculously expensive and completely unnecessary that we'd be spending our hard-earned/illegally-acquired fortunes on…
FAKE NOT Gucci Backpack – $2,680
In response to illegally manufactured knockoffs, Gucci have taken the very cheeky step of slapping "FAKE" and "NOT" print across their latest collection. Creative director Alessandro Michele is clearly a big fan of irony, with Gucci Gang members now able to get a genuine "fake" backpack for the price of a used '96 Corolla:
Eddie Van Halen Signed Poster – $10,958
Still feeling down about the death of iconic shred lord Eddie Van Halen? The Van Halen guitarist and songwriter died earlier this week after battling throat cancer, devastating many hair metalheads, whilst also encouraging a barrage of people who have never listened to VH to share pics of Eddie. If you fall into either of those categories, here's your chance to prove you're a real fan, with this poster signed by the late great man himself: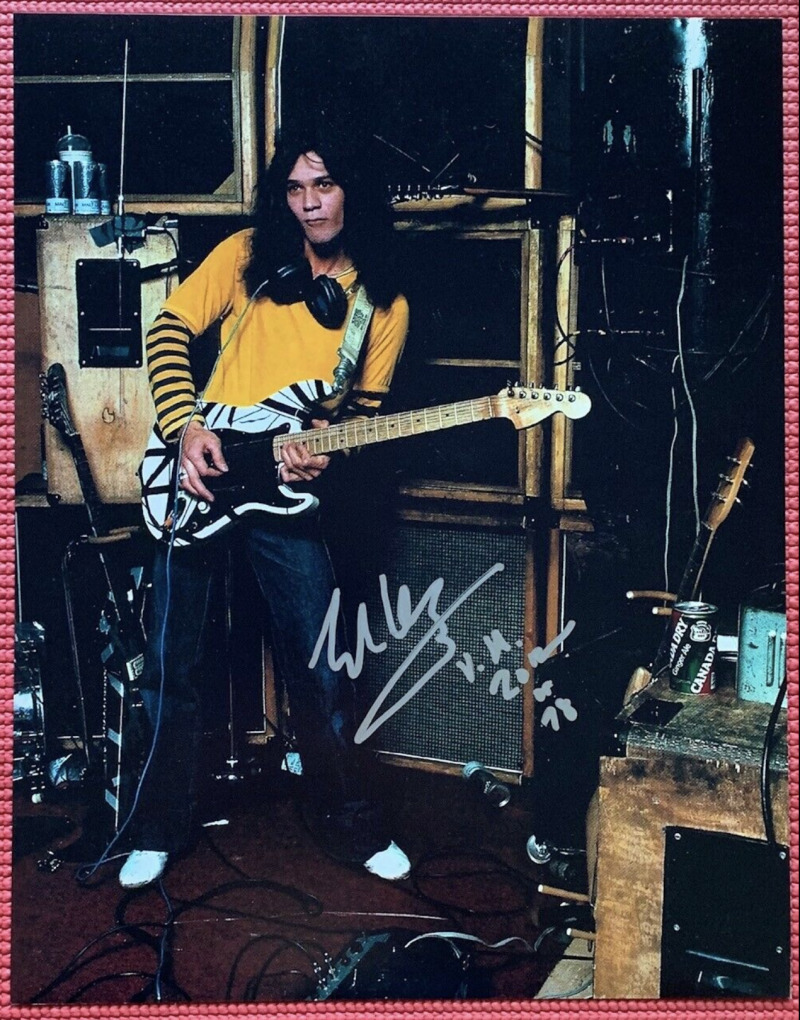 Banksy's Show Me The Monet Painting – $4 million to $9 million
Going under the hammer (that's rich people slang for auction) next week, people are expecting this work from the UK street artist to sell for an official fuckload. This "remix" of Claude Monet's 1899 Water Lily Pond follows on from the Banksy's shredded painting stunt back in 2018 which lead to searches for his work on Sotheby's to spike by 27%. Keen to start that art collection, or what?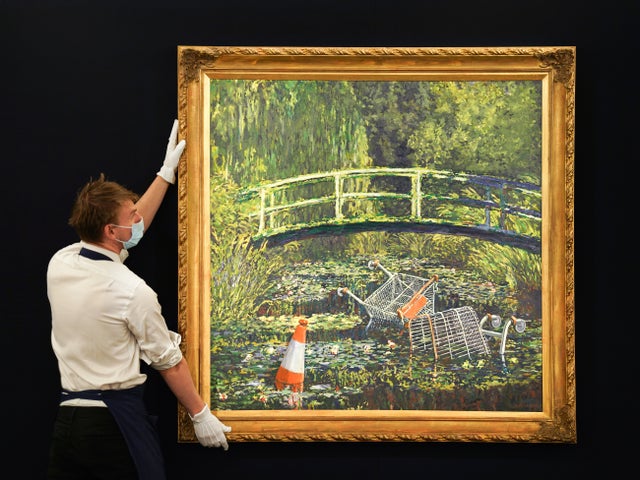 Louis Vuitton Face Shield – $1300
"Are you one of the gross poor people who uses a regular mask when protecting yourself from COVID-19? Ewwwwww. OMG, I wouldn't be caught dead in one of those," says probably the worst person you have ever met, who happens to own this mask. Would you like to be that person? Probably not. But would you like this mask? Probably yes.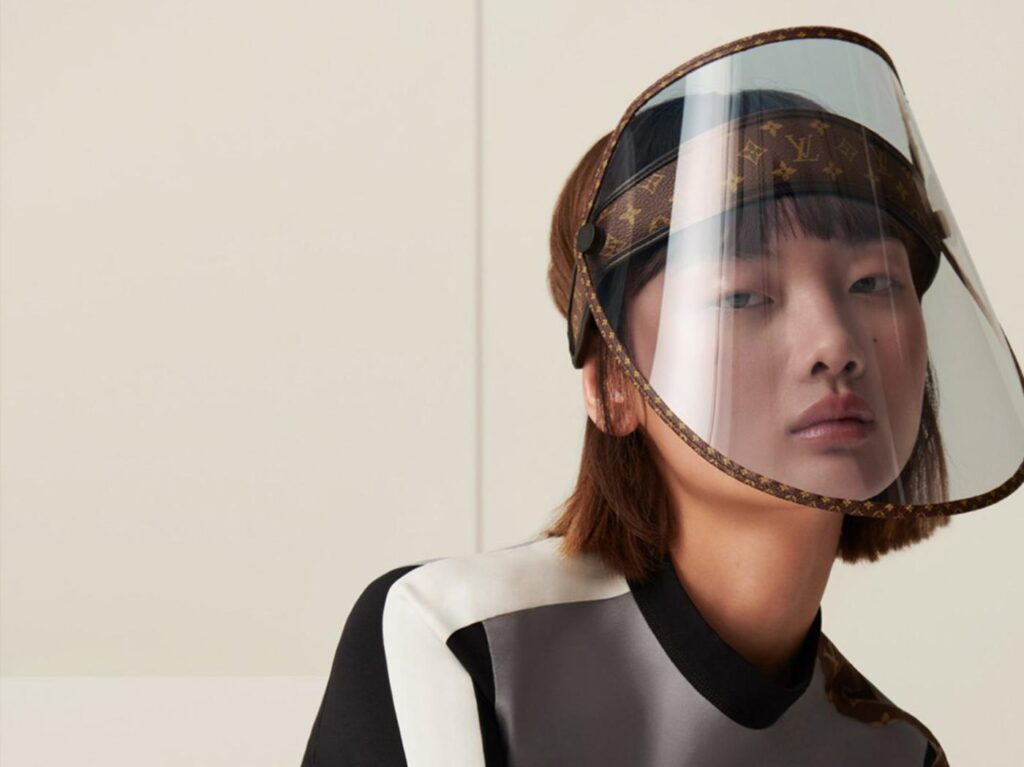 Cafe Sandoitchi's Kobe Wagyu Katsu Sando – $100 to $200 (depending on weight)
My lunch so far this week has consisted of leftovers, Mi-Goreng and a tuna salad, so It's safe to say I won't be pulling up for this delicious-looking Kobe wagyu katsu sando from Sydney cafe Sandoitchi's anytime soon. But my god, it looks mouth-watering: 200 grams of juicy Kobe sandwiched between Japanese-style thick-cut white bread topped with tonkatsu mayo and mustard – excuse me whilst I wipe the drool from my keyboard.