Seth Rogan in a stoner comedy for the ages…
It's Wednesday, which not only means that it's time for another Executive Decision, but also that I'm yet again re-thinking my own decision to cancel all streaming subscriptions after I couldn't afford last week's sandwich. Take it from me, it's much easier to pay a monthly fee than spend 15 minutes exiting Putlocker's unlimited pop-ups, so this week's movie is (legally) accessible on Netflix (the only service I kept).
This week, we're suggesting David Gordon Green's Pineapple Express (2008); a stoner/action/buddy comedy that follows two pot-heads caught in the middle of a drug war after one of them misplaces the titular stash. There's a lot to love about this cult classic, but here's five reasons that'll push you over the line (start rolling now). 
https://www.youtube.com/watch?v=nPlnjlhd-ME
A love letter to weed.
I'll admit that the first time I watched Pineapple Express, I was what the kids call 'zooked off the zaza' which roughly translates to 'high as fuck.' And while that was undoubtedly a fun experience (James Franco's character matched my zooked energy to a tee), the movie is just as enjoyable without any weed at all, but what fun is that? The film was so important to the stoner community that it literally birthed a whole new namesake strain, which I hear is the best zaza in town.
Apatow's best.
I might cop a bit of heat for this, but Pineapple Express is arguably producer Judd Apatow's best movie to date, which is saying something given his never-ending comedic filmography. The terribly overrated Superbad (don't come for me) could never match the chemistry of Pineapple Express' lead stars, nor it's combination of multiple genres from action to crime. Even for die-hard Apatow fans, the movie ranks at least in the top three.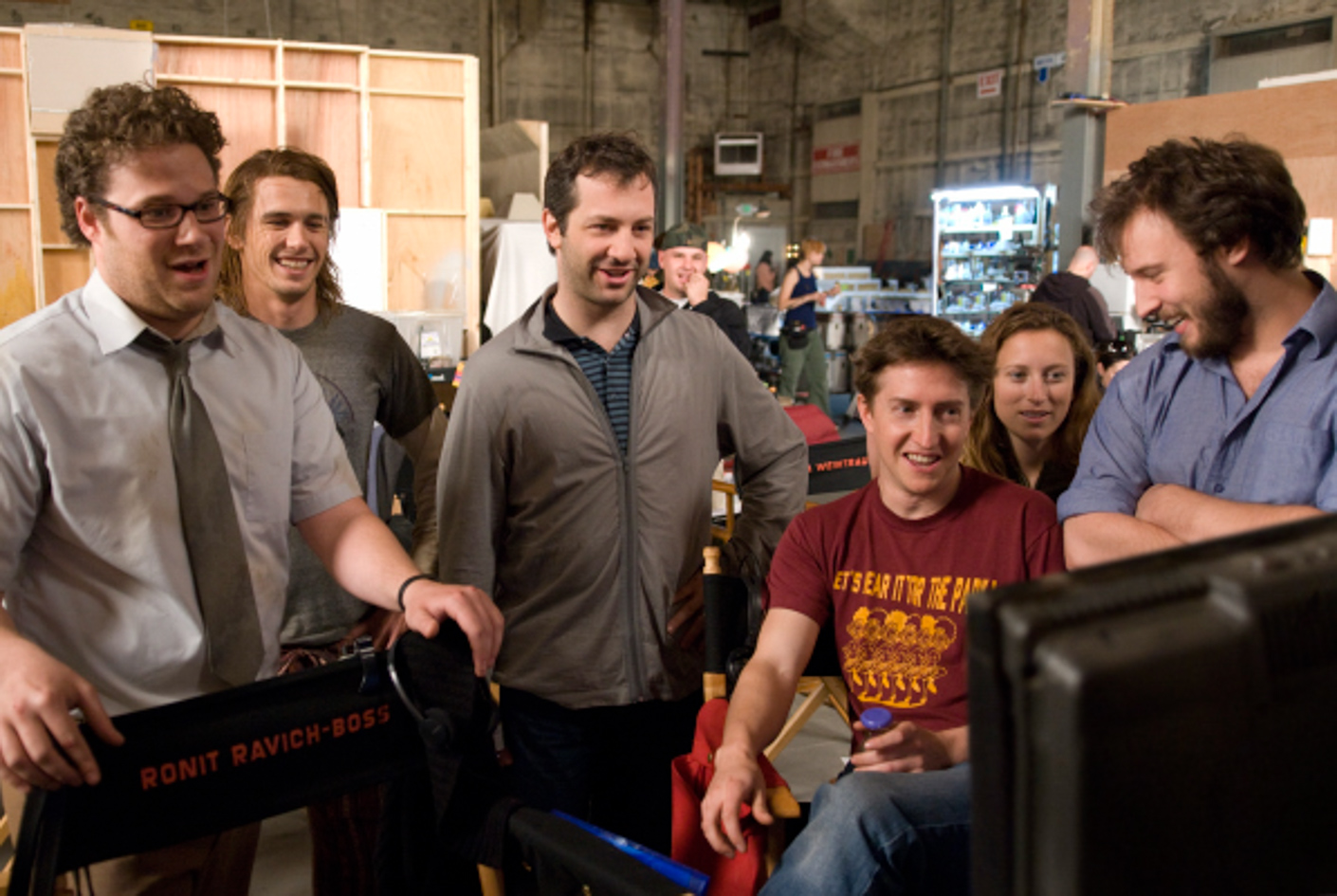 Saul Silver. 
You can't talk about this movie without mentioning it's perpetually-high protagonist, Saul Silver. He's exactly how you'd picture a weed dealer to be (I personally have never met one), both in dress and demeanour. While his greened-out one-liners comprise some of the film's best dialogue, Saul's yearning for friendship also provides an emotional element. Heck, if I met a Saul Silver, I'd take-down a multi-million dollar drug ring with him too. 
https://www.youtube.com/watch?v=KYqwT1WA_o4
The fight scenes. 
Fighting in comedies is nothing new, but the slapstick brawls in Pineapple Express have a level of awkwardness to them that is unmatched. They're overly-long, but watching the inept characters dish out one hilarious move after another makes it worthwhile, from toilet seat head smashes to glass bong concussions. 
https://www.youtube.com/watch?v=4DD8QRsms1s
This masterpiece. 
The cross-joint Saul's character rolled at the beginning of the film is nothing short of a masterpiece. Stuffed with a harvest farm's worth of weed and revolutionary in its triple-puff technology, 'The Trifecta' is an absolute scene-stealer, and forced me to reconsider my own spliff roll technique in every sesh that followed. Kudos to Seth Rogan, who reportedly rolled every joint seen onset (over 100).