The Three Blue Ducks co-owner is keeping us fed during lockdown.
Are you missing going to your favourite restaurants during lockdown? Getting food delivered is great when you're in a jam, but everything tastes a million times better when it comes straight from the grill to your plate – fact. And there's nothing better than freshly fried, still hot, salty-ass fried chicken, right? Sorry vegos…
Good news is Master Chef judge and Three Blue Ducks co-owner, Andy Allen, is taking to Instagram live this Saturday at 2pm AEST to walk you through making mouth-watering chicken from the comfort of your own home. This means you can have restaurant-quality fried food without changing out of your pyjamas.
Check out the ingredients below, head here to follow him on IG and stay safe out there!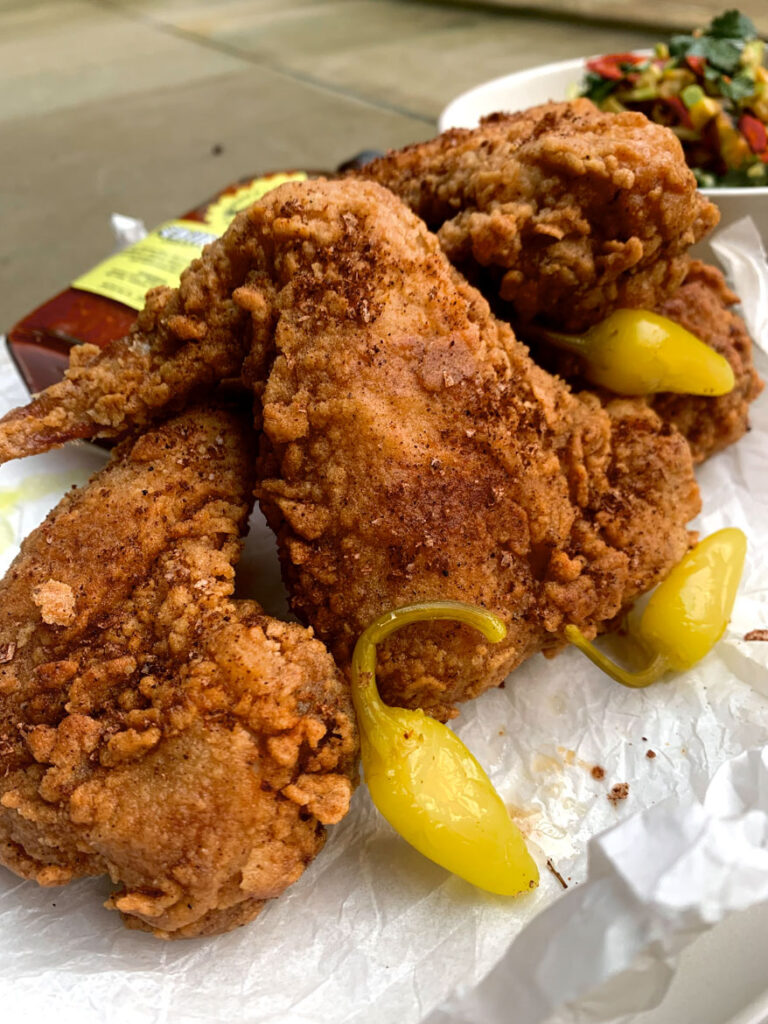 INGREDIENTS
-1kg chicken wings
-2L frying oil (rice bran, vegetable or sunflower)
-your favourite hot sauce!
Marinade
-1L buttermilk
-1 tbsp ginger powder
-1 tbsp garlic powder
-1/2 tbsp chilli powder
-2 tsp cooking salt
Flour mix
-100g rice flour
-100g plain flour
-1 tbsp garlic powder
-1 tbsp ginger powder
-1 tbsp chilli powder
-1 tbsp cooking salt
Smoked paprika salt
-3 tbsp salt flakes
-1 tbsp smoked paprika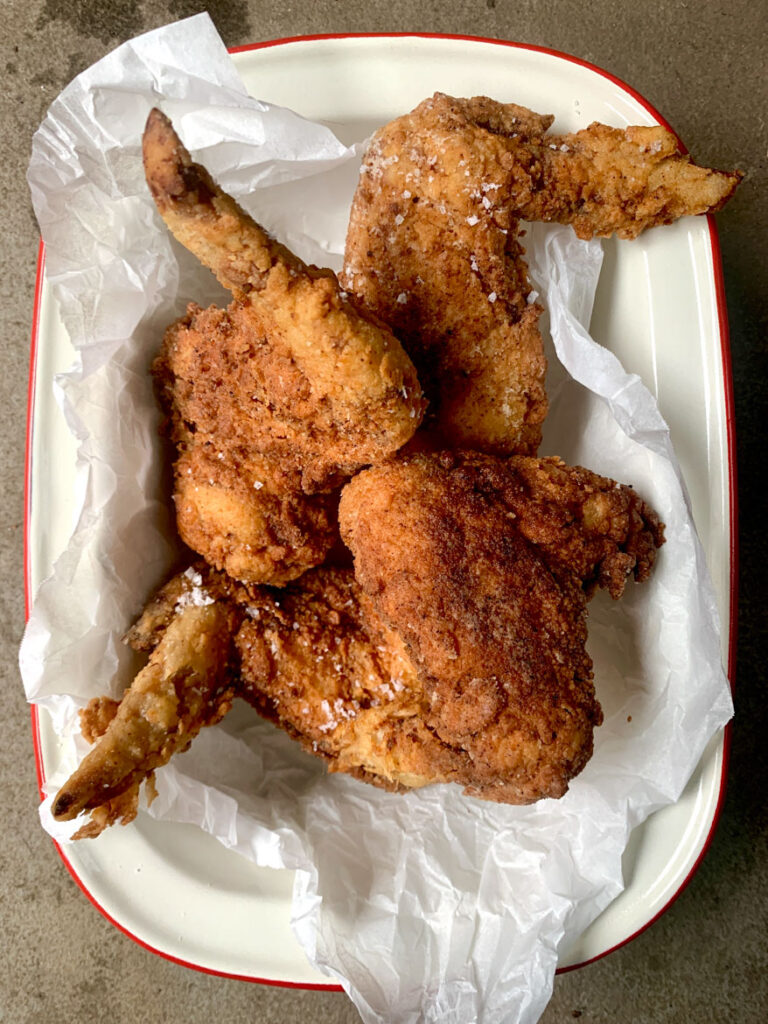 View this post on Instagram