Images via Fashion Bomb Daily/Rihanna/The Hollywood Curtain/BACKGRID/The Hollywood JR //
More fashion than you'll ever be.
You may be aware that music royalty ASAP Rocky and Rihanna had a baby last year (with another one on the way). Well, turns out daddy ASAP has been turning his talents to creative direction for his #1 muse and son, lil baby Fenty-Mayers.
From trendy streetwear hoodies to classic vintage finds, the one-year-old is already on his way to becoming a fashion icon, revolutionising infant wear – and honestly, what it means to be a baby.
According to ASAP Rocky's stylist, Matthew Henson, the hip-hop star is the brains behind all of baby Fenty-Mayers' looks (let's just call him BFM from now on).
"All the baby's outfits are [ASAP Rocky]," Henson said in a recent interview. "He's overseeing the creative direction of the baby and he's incredible at it."
Whether he's rocking a Timberland boot or a hoody from an underground New York streetwear brand, it's just another day in the office for baby Fenty-Mayers.
Check out some of BFM's most iconic fits below.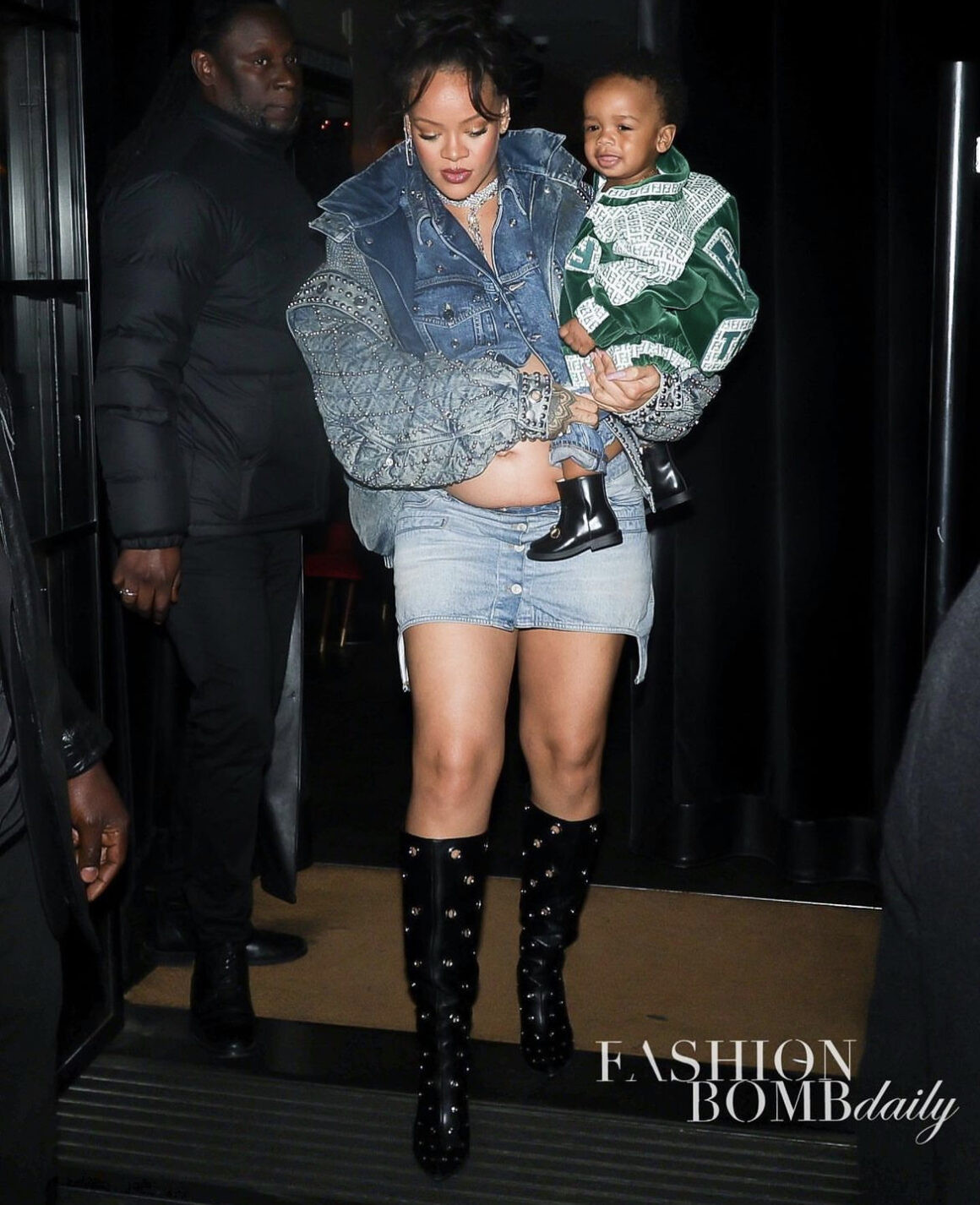 Exhibit A: A Dapper Dan Harlem x Fendi green velour tracksuit from NYC vintage boutique Procell.
Paired with baby Gucci Chelsea boots. Mummy tried to cash in on the look with a matching Gucci Resort 2023 denim jacket.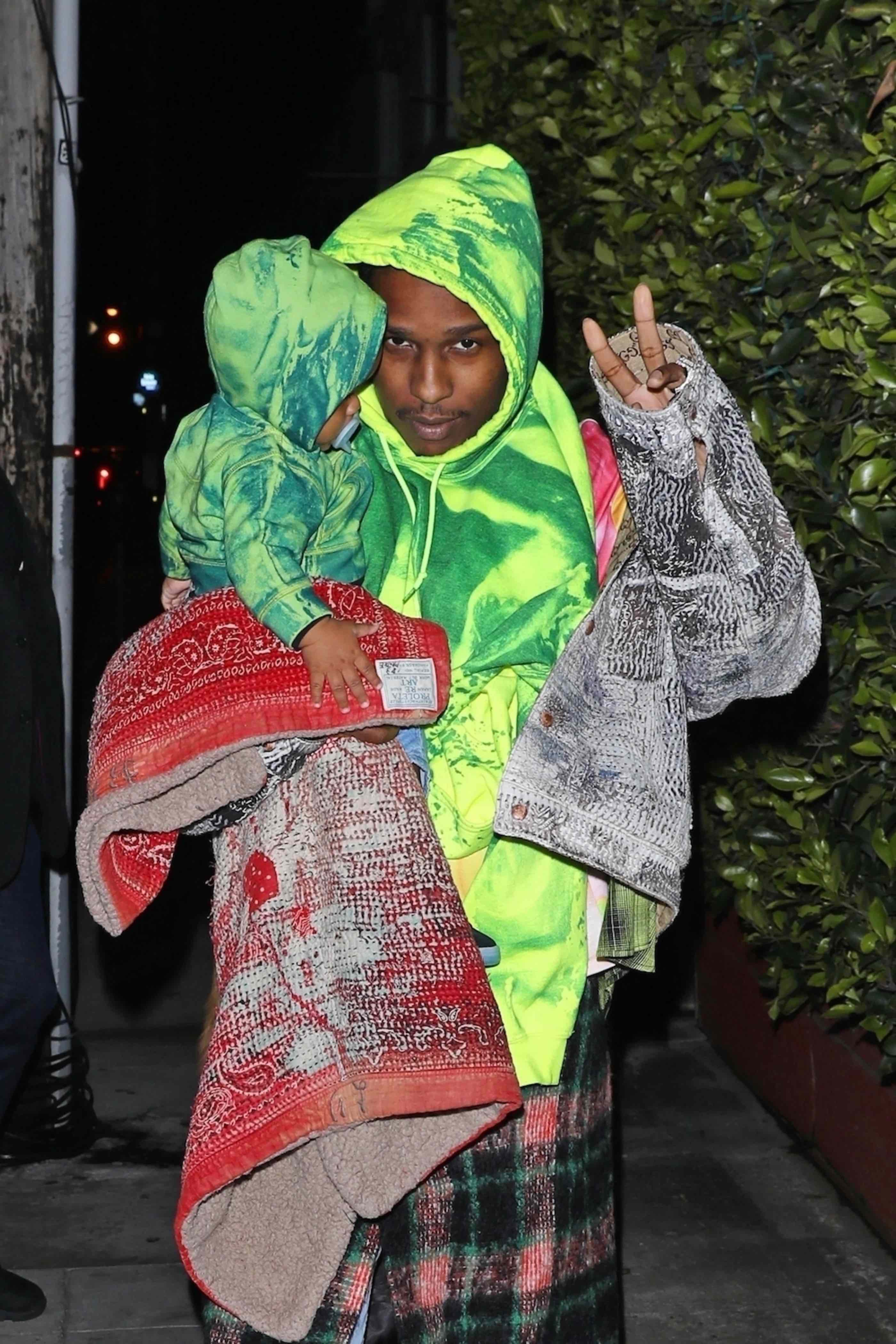 Exhibit B: An 85 Eldridge hoody, custom-made to match Daddy's.
(None for mum). On this occasion, BFM also wore an upcycled Gucci jacket and baby blanket, both by trendy Japanese label Proleta Re Art, which crafts bespoke garments from pre-loved apparel.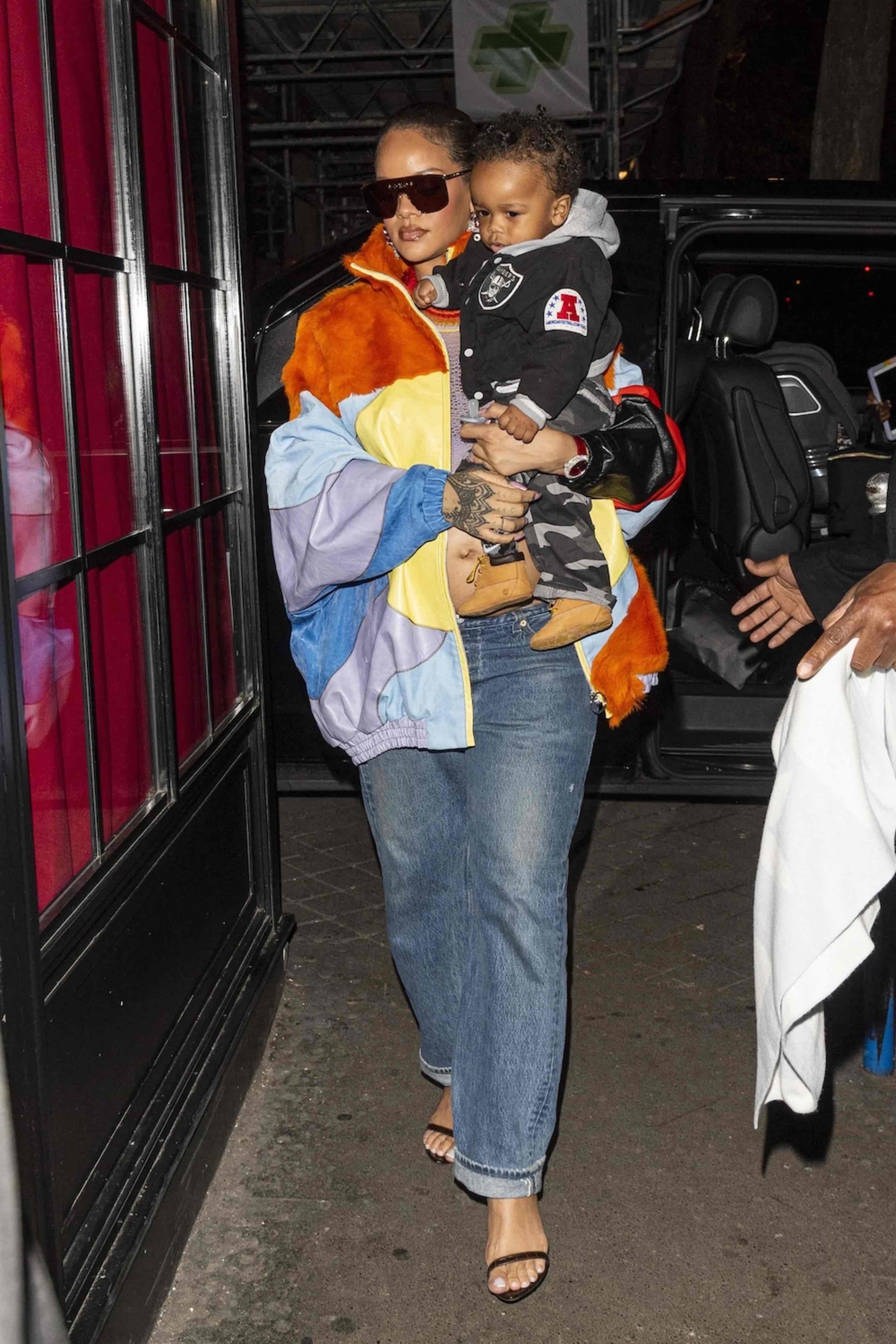 Exhibit C: A vintage Los Angeles Raiders varsity jacket paired with a Timberland boot, grey camos and socks courtesy of Nike.
A street-smart look for a street-smart baby.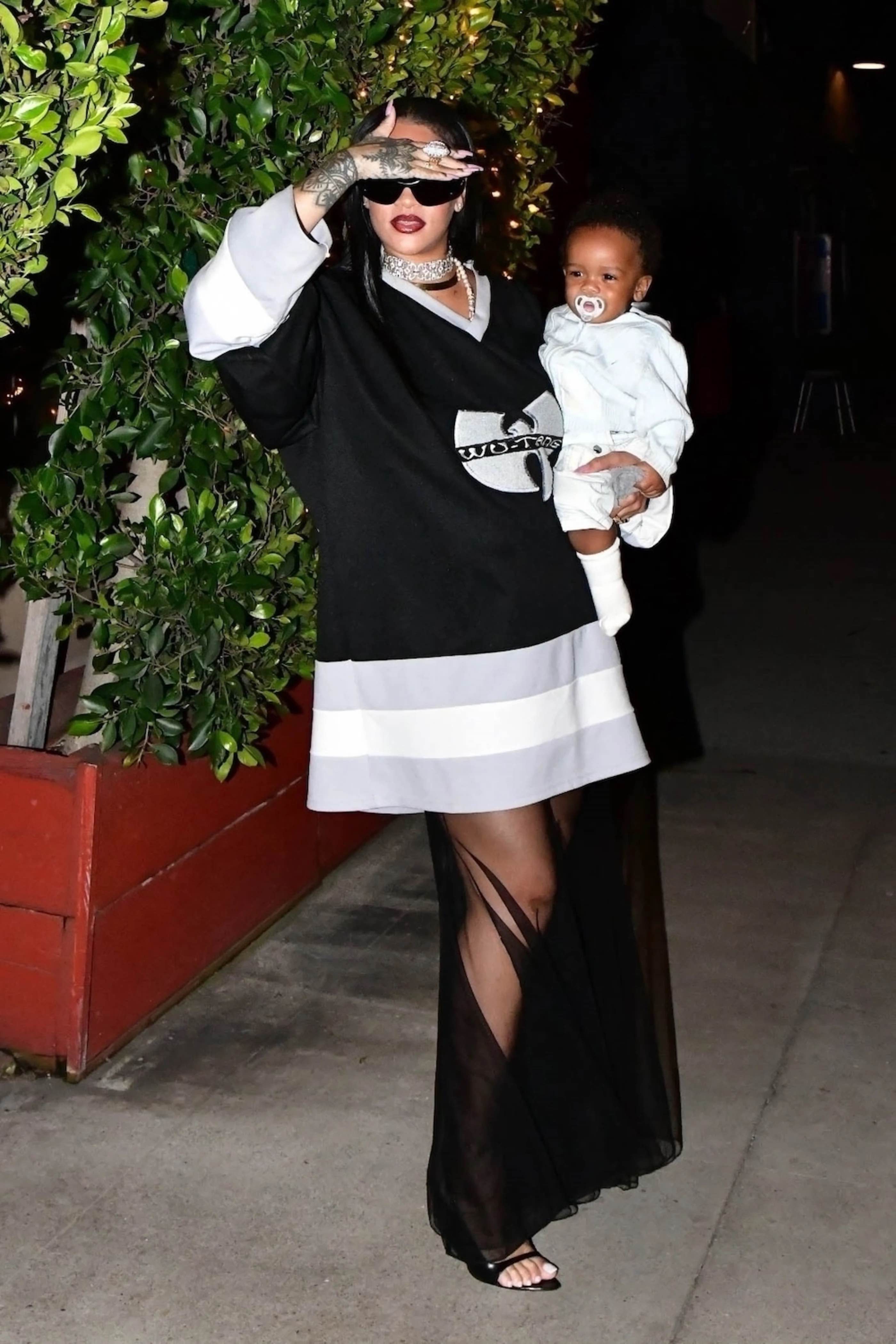 Exhibit D: Sleek white fit.
While this outfit could be considered less of a stand-out by some, the all-white linen affair showcases BFM's more chill side, proving he likes a mocktail by the Positano coast just as much as the next baby.
On the other hand, Rihanna was at risk of upstaging BFM with her vintage Wu-Tang Clan jersey (the same jumper Drake wore for his famous Nothing Was The Same show for ALIFE Sessions), but we're not here to talk about one umbrella-touting matriarch.
View this post on Instagram
Exhibit E: Custom bunny ears from luxury brand Chrome Hearts.
AKA Jessie Jo Stark's fam brand. If you're going to turn Jesus' resurrection into a family brunch, you may as well do it in style. BFM also wore a custom pearl necklace from Amrapali (set with diamond-framed emeralds, sapphires, rubies and tourmalines) and had his playpen filled with real bunnies. Now that is when you know you've made it.