Image via GETTY Images //
Michale Jordan wore the jersey during the 88-85 loss to the Utah Jazz.
In case you have just awoken from a coma, you'll be all too familiar with ESPN & Netflix's Michael Jordan doco, The Last Dance. Following Jordan and his Chicago Bulls teammates on their bid to win a sixth NBA championship, the series spawned a wave of new MJ fans, countless memes and a spike in value of any Jordan or Bulls related memorabilia.
One such piece, Jordan's away jersey from the fist game of the 1998 playoffs, will be going under the hammer at Sotheby's online from September 6th – 14th. The Bulls lost that game to the Utah Jazz, despite Jordan's impressive 33-point haul, with the talisman rallying the team to eventually take the series down 4-2.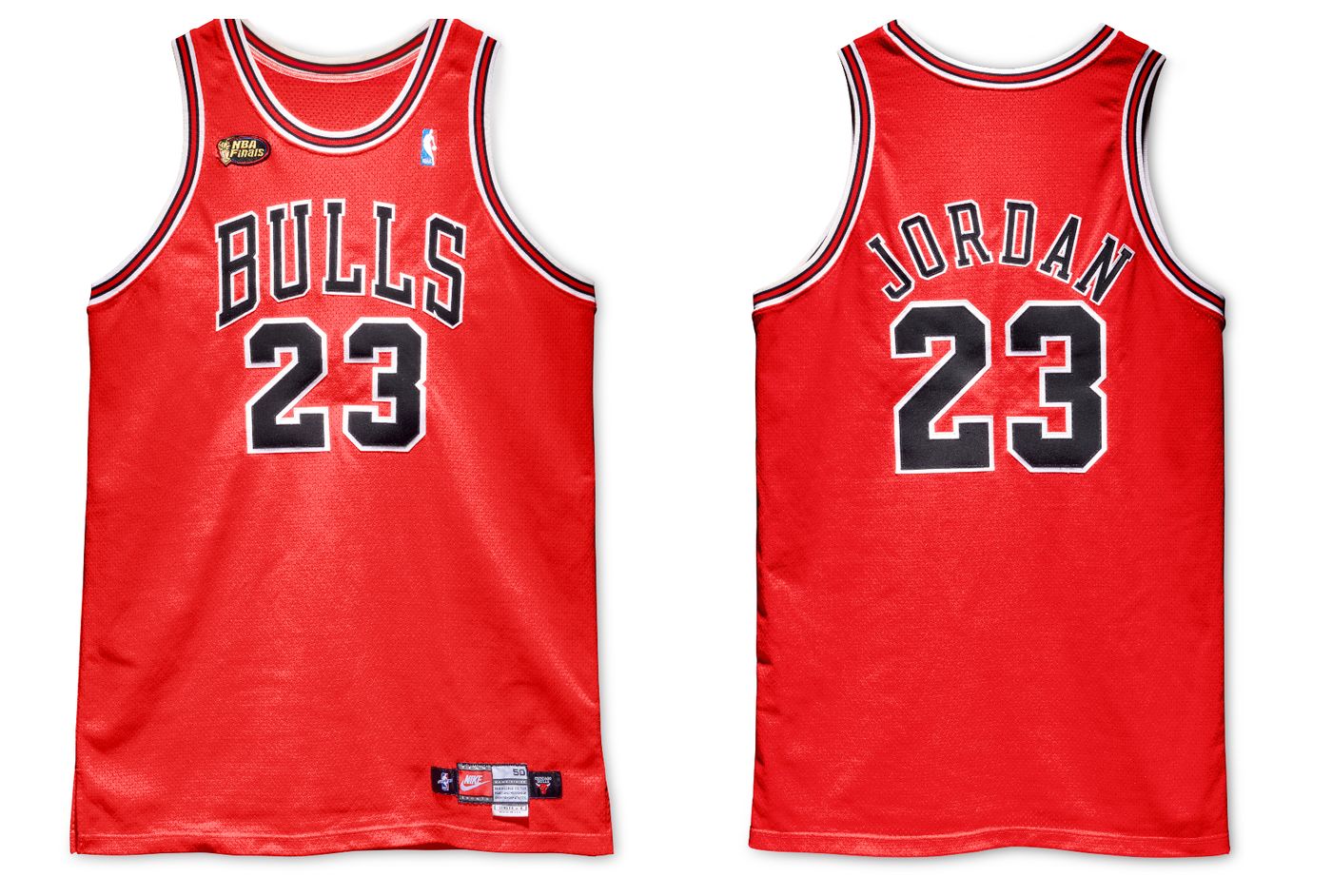 "The season itself is his 'magnum opus' as an athlete, and a testament to him as a champion and competitor," Brahm Wachter, Sotheby's head of streetwear department, said in a statement. "Finals jerseys from Jordan are remarkably scant, and the 1997-1998 Finals are arguably the most coveted of them all."
The jersey has a presale estimate of $3 million to $5 million US dollars, and is expected to become the most expensive piece of Jordan memorabilia ever. This comes after pair of Nike Air Ships sneakers worn by Jordan sold for a US$1.47 million at a Sotheby's auction last year, which was a record price for a pair of Jordan sneakers. Though the most expensive Jordan memorabilia was a rare trading card that sold for $2.6 million USD, also back in 2021.
While the LeBron VS Jordan GOAT debate continues to rage on, it's clear MJ is top of the pile when it comes to artefacts of nostalgia…