Want to own a Banksy for $1.5K USD?
Well.. when I say own a Banksy… I mean own one ten-thousandth of a Banksy, digitally. Thanks to Particle, an NFT platform co-founded by former Christie's post-war and contemporary art chairman Loïc Gouze, you can make that dream (if it is your dream) a reality.
The company bought Banksy's Love Is In The Air stencil painting, which depicts a masked protester throwing a bouquet of flowers, for $12.9 million USD earlier this year. And, since they own it and can do whatever they please with it, have decided to dice it digitally into 10,000 pieces, each of which will be sold for $1.5K USD. The particles purchased will be completely random, so there's a pretty strong chance that if you buy one, you'll be receiving a tiny white square.
"Banksy has turned the art world on its head. Widely regarded as one of the most iconic creators of the 21st century—his daring, humanitarian nature and a strong belief that art should be for everyone reflects the mission at Particle, making this masterpiece symbolic to launch the platform with," Gouzer said in a statement.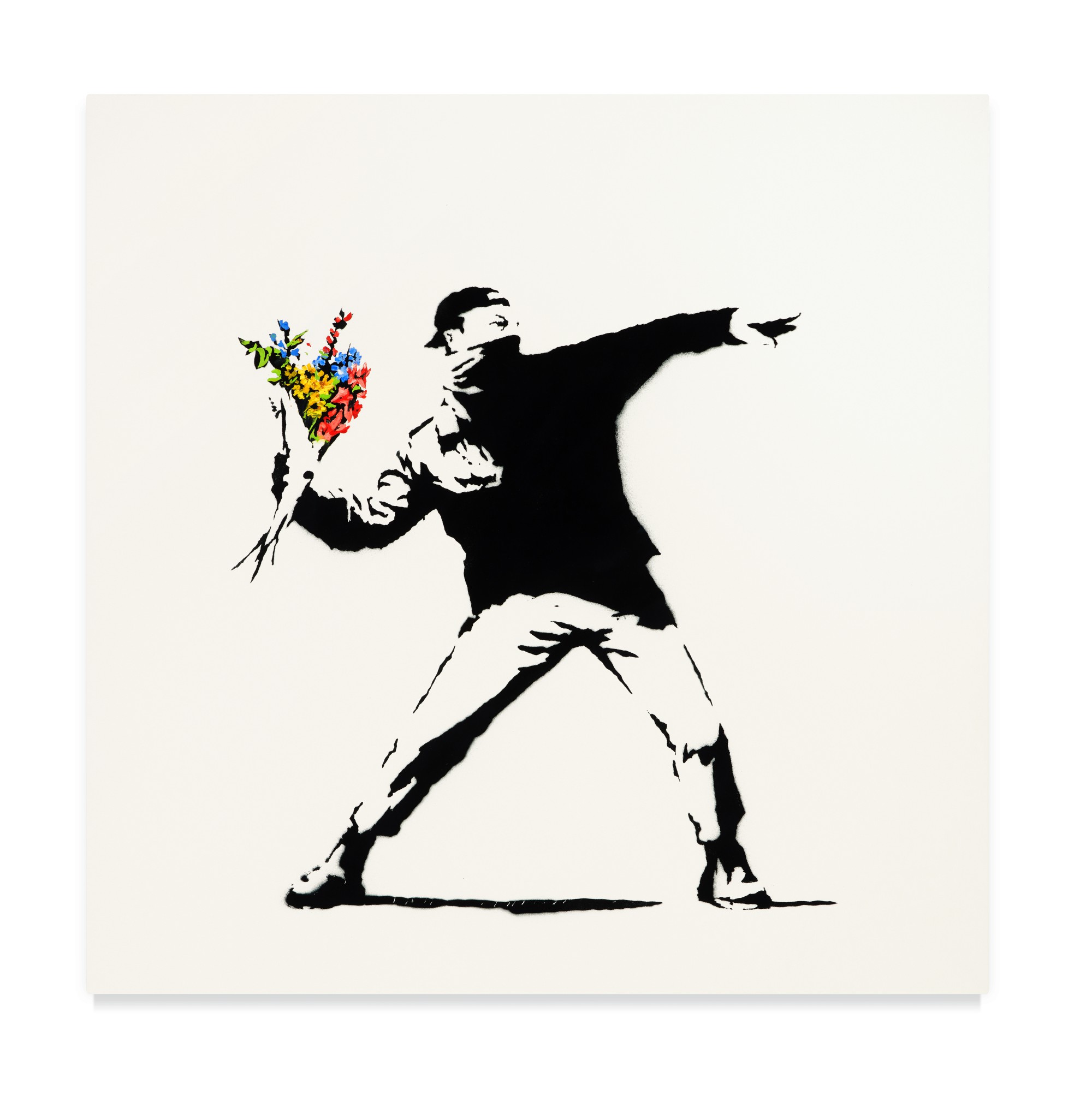 The initial mint will begin January 10 and secondary sales will go to Particles non-profit foundation which will tour the work while also retaining 1% of the particles "as a protective shard and ensure no one person can envisage claiming possession of the physical painting."
Our crypto and NFT news is presented by Zipmex Australia. Want to earn interest on your crypto? Head here to find out how, and use the code LWA20 to receive $20 AUD equivalent in USDT when you sign up.