The feature has been toyed with since June last year…
Instagram is set to begin trialling its long-in-development NFT features this week, with the platform's chief operator last night announcing that new display options will be rolled out for select creators across the US.  
The initial test will include integrations from both Ethereum and Polygon, with future plans for Flow and Solana, and will verify users' NFT ownership by connecting to their Rainbow, Trust Wallet and MetaMask accounts. NFT holders will be able to display their tokens within Instagram's main feed, stories or direct messages, alongside an extra tab added to their accounts.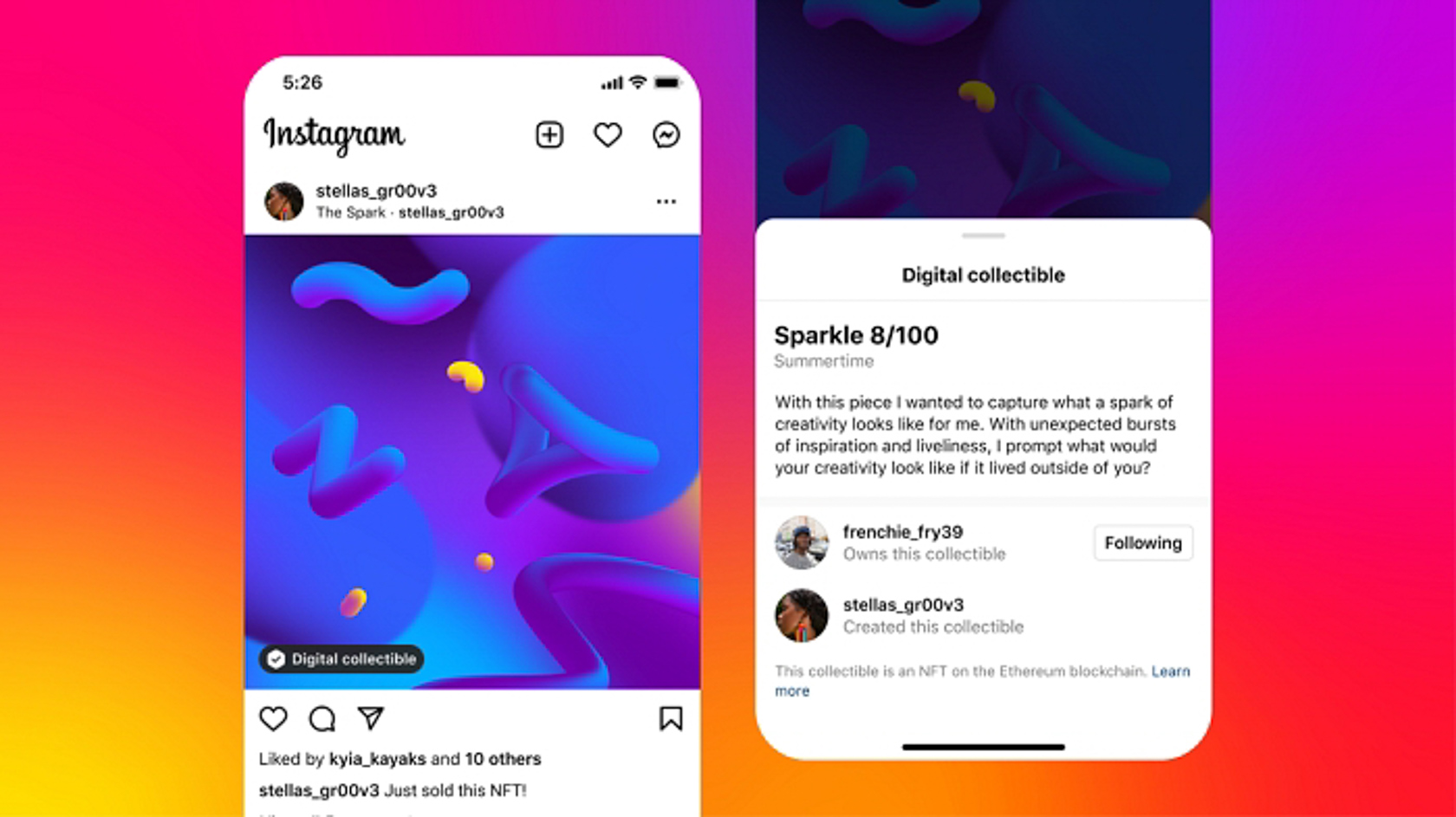 A hexagonal tick will verify the validity of uploaded NFTs, an integration which showcases users digital products and facilitates their sale, while also streamlining a connection to the broader marketplace. Instagram's latest feature has been in development since June of last year, and comes after Mark Zuckerberg announced plans to expand the role of digital products in the Metaverse. 
Check out more from the Instagram NFT trial below.