We chat with one of the Praying Hands Club head honchos, Jai Snowdon.
It feels like right now you can't open your phone without hearing about a new NFT project. With OpenSea sales having eclipsed $10 billion USD this year, every man and their dog(e) has been trying to get their hands on the next big thing. With that, of course, comes saturation and inferior products, resulting in the mass failure of many projects. Praying Hands Club – we're predicting – will not be taking that path.
With an emphasis on community, a unique roadmap, as well as one of the coolest designs (which we mustn't forget, is important!), we're envisioning PHC will make a mammoth splash when they become available for minting in just a couple of days.
But what is PHC, you ask? It's a set of 11,111 programmatically generated NFTs stored on the Ethereum blockchain that incorporates 150 different traits. You know the image too – hands clasped angled skywards with accessories such as jewellery, bandaids, keys, clothes and more. It's the kind of thing you'd see tattooed on someone, next to a rose and some sort of latin phrase. As explained below, each sale will help fight homelessness in the US too.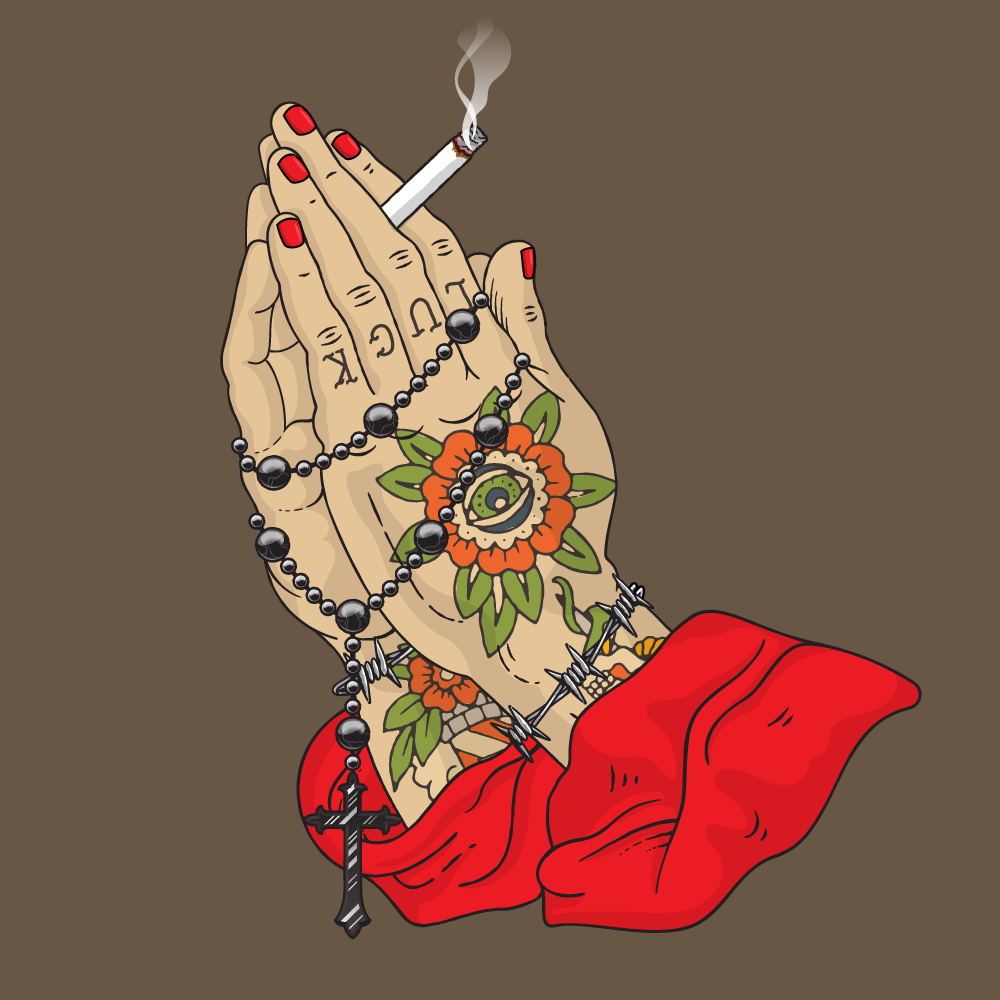 It's one of the most exciting NFT projects we've come across in a while, so we spoke to one of the founders, Jai Snowdon, about the project. The Aussie design expert hit us up over email from his home in Cali. Check it out below, head here to read more about PHC and follow the links for IG, Twitter and Discord.
How did you initially come up with the idea for the Praying Hands Club?
Wow it's been a long time coming actually. Since moving to Southern California in 2010, I have seen a massive increase in not only my own mates struggling with job loss, rising rental costs and general living expense increases, but the homelessness rate has increased 10 times in the past 12 years. I've always felt the need to help and give back, but never had a large enough platform to make a real difference. Enter the booming NFT and crypto currency markets, and my imagination was ignited.
I can only imagine the time, blood, sweat and tears that goes into a project like this, tell me about the experience.
I'm a single dad with two boys under seven, living in a two-bedroom apartment in Costa Mesa with my best friend on the couch from back home, working from 8am to 3am daily since the beginning of September. It's been awesome lol.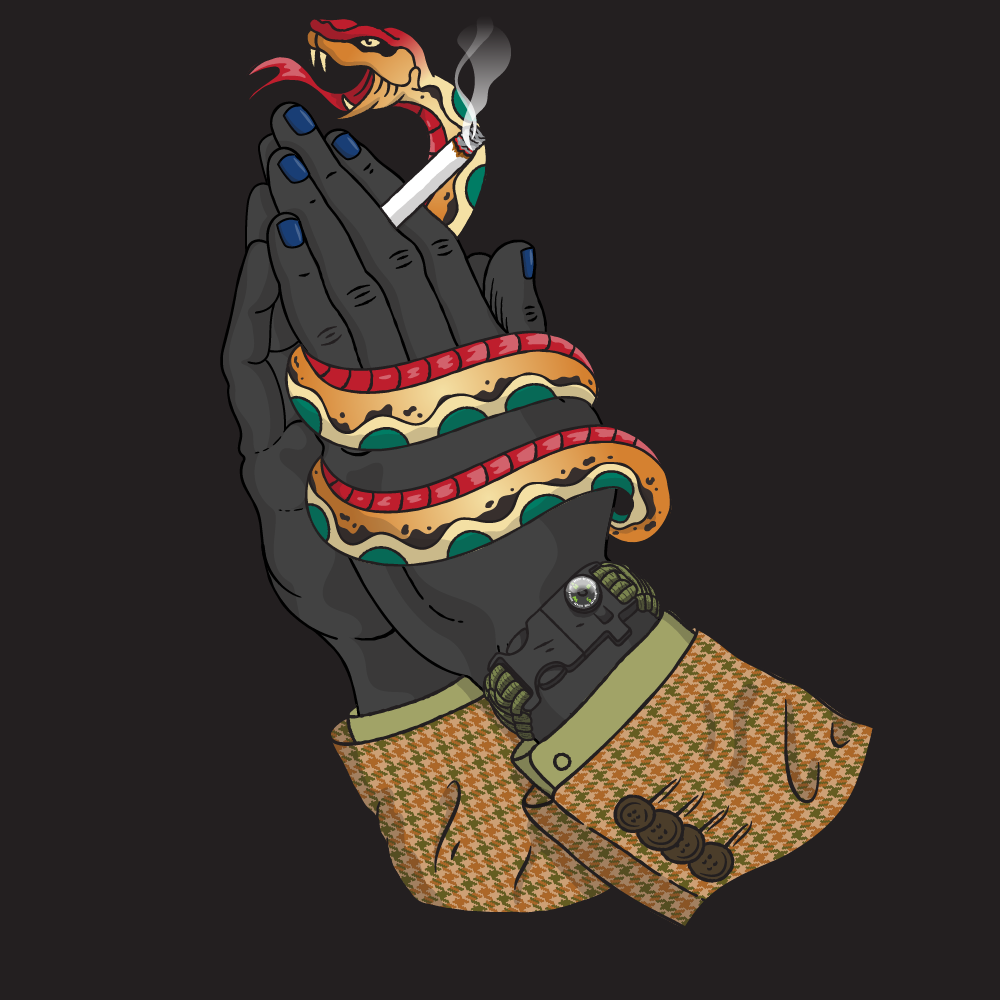 The community will be able to purchase any of the 11,111 different praying hands with over 150 possible traits. Can you talk about the work that went into developing so many different NFT's?
Well it takes a multitude of elements to create a generative set that contains a weighted rarity system that in turn is the basis of the value of the individual NFT. Seven different parent categories with over 180+ traits make up the foundation of the art. With the help of our blockchain and coding specialist, Generative NFTs out of St Louis MS, we have created a set of 11,111 collectibles that contain elements from gold handcuffs to finger lasers.
Why was it important to emphasize inclusivity within the NFT community through Praying Hands Club?
Actually, this was an earlier thought before we saw the gravity of what we were creating. By introducing our community-based charity voting system and national retail partners pushing PHC merchandise both in-store and online as well as the introduction of our PHC Meta-Merch, we are creating the most inclusive exclusive club there is.
What inspired the creation of the 'The Helping Hands Give Back Program'?
As mentioned earlier, the state of the homelessness crisis, not only in our backyard of Southern California, but across the US and the world has gotten to a point where it's to big not to turn a blind eye to anymore. We wanted to create a continual and autonomous charity give-back program that could be directed to programs that matter, where our donations would be put to good use. This came in form of the now highly popular decentralized finance industry and has allowed us to create a compounding algorithm to skyrocket the program.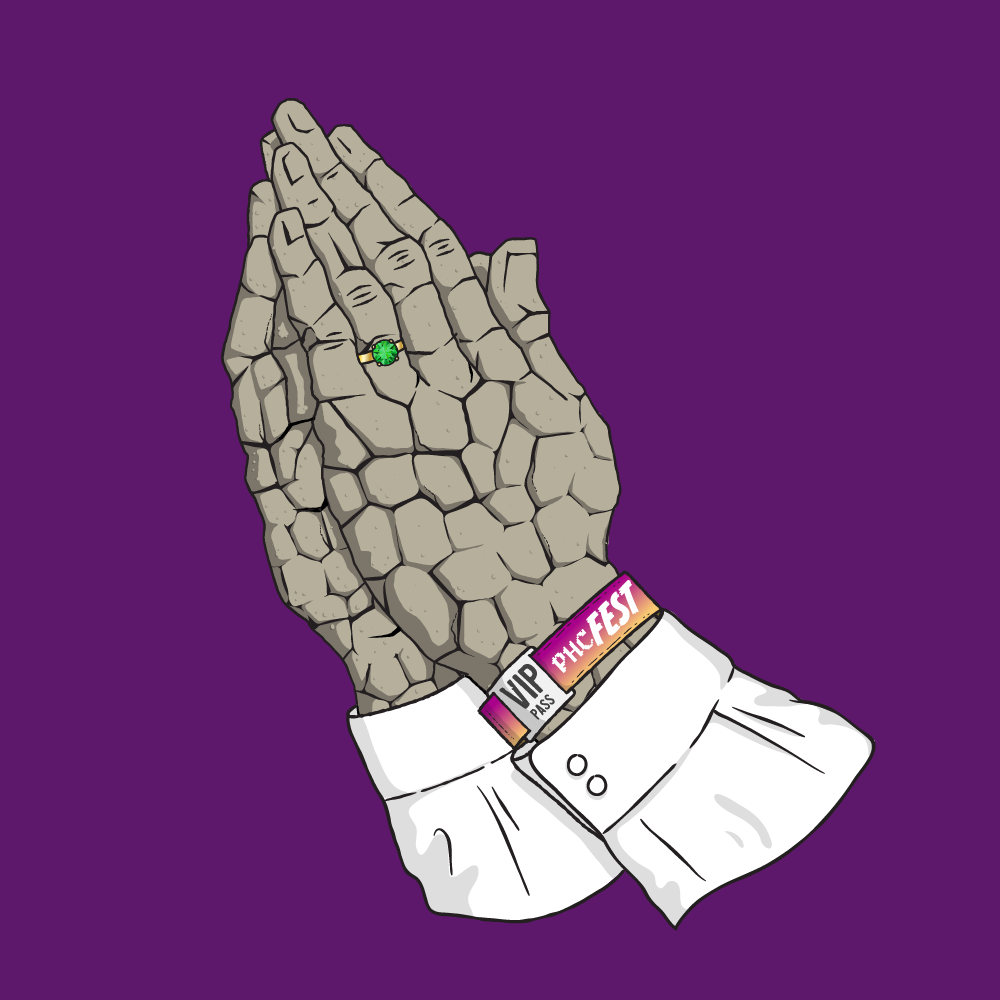 How does it feel to create the first ever charity DAO?
It feels very humbling that we can create something that provides a level of donation that would have never been possible through traditional give back methods. Decentralized Autonomous Operations have swept the crypto arena by storm. Billions has poured into staking in the last six to nine months, and this is just the beginning of the big move away from traditional banking practices from the past.
Would you like to see philanthropy incorporated more into the world of NFTs?
It really depends. There's no right recipe for everyone. We have developed a system to execute a project that is tied to giving. But yes, overall there needs to be more help and especially more time dedicated to proper education. This will in turn exponentially increase the divide between prevention and recovery, across any charitable cause.
How important is the community in the NFT world?
It's EVERYTHING. With NFT projects it doesn't matter if it's single piece work or a collectable generative set, a strong community and fan base is what is required. We want to give back to not only charitable causes but to believers that purchased a Praying Hand, for this will not be possible without them. Whether it be investors, new-comers, family and friends or fans or NFT art in general, all prayers are heard, no matter the faith.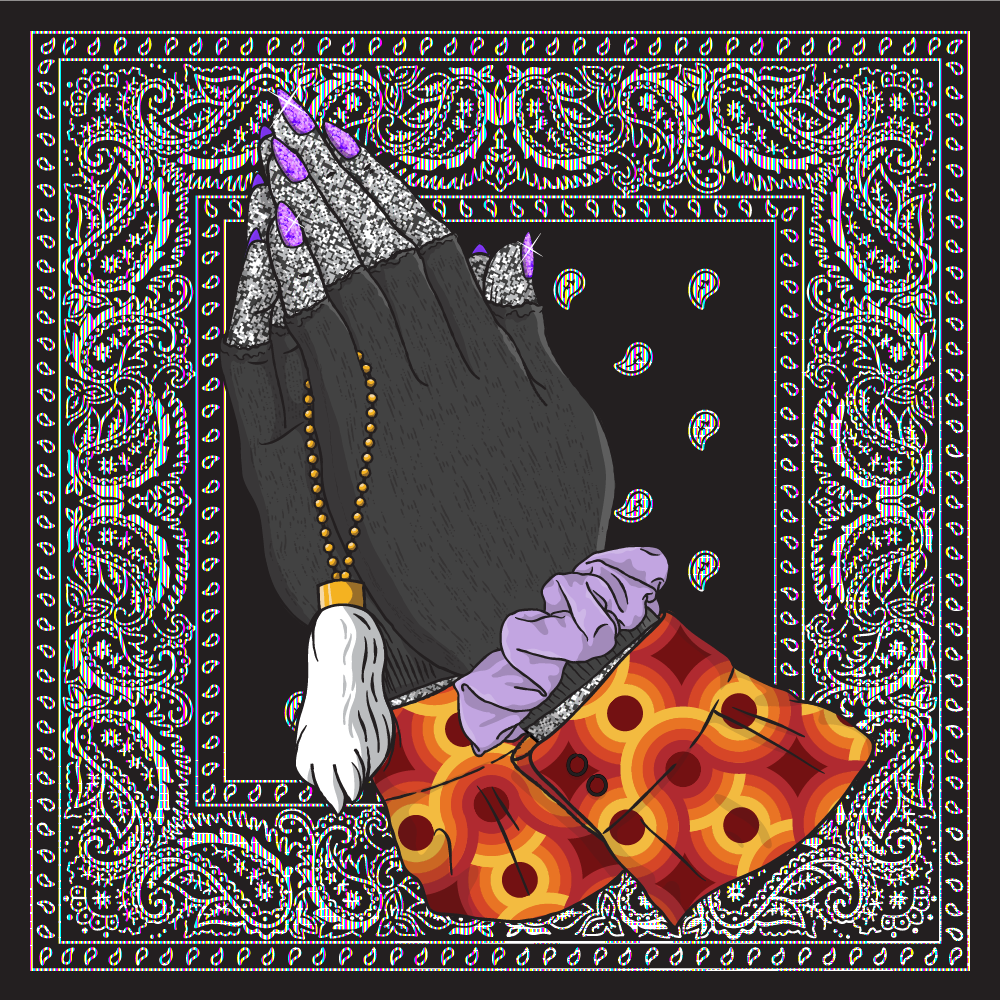 What NFT projects have inspired PHC?
The top tier projects are always great for reference, but there are so many amazing artists, creators and visionaries out there in the NFT world that you really have to dig to find the good ones. At the moment my team and I are vibing with Waveblocks (AI generated waves, think Fidenza), Lizard People (Pixel Lizards from FL), Baby Goaty (Pixel NFT DAO, The Sevens (Japanese Anime NFT), The Metaborgs (3D Realism) and we love the CyberKongz (Banana Yielding Monkeys) ecosystem setup.
What artists have inspired PHC?
There's definitely a few. Beeple's a legend in this space and his work is always pushing the boundaries of achievability mixed with his personal views and stance on society. It's very thought provoking when you look closer at his works. We have taken a lot of inspiration from multicultural societies, the skate, music and tattoo world lent its way into our design along with a mix of fine arts and anime rolled into one. The detail involved in every trait was meticulously hand drawn.
With an NFT projects that truly grow in value there are many extra utilities and exciting drops on a roadmap, can you gives us an insight to what PCH will be doing? (without giving too much away)
We are so excited to launch the projects token BLE$$, that will complete our ecosystem and be the driving force behind PHC. BLE$$ will be a utility token that can be yielded and earned in multiple ways. Hand Holders will yield 11 BLE$$ tokens a day for 11 years and will also be paid out 11% of all nation merchandise partners sales to be airdropped or claimed on the 11th monthly.
Through the purchase of a PCH garment, the consumer is then prompted through an email system called Magic, and a free PHC NFT of the exact item you are purchasing is gifted to you to wear in the metaverse and add to your digital wardrobe. Yeah so METAMERCH and METACLOUT is coming and you heard it here first. To be fully encompassing and to grow the community beyond the NFT itself, the PHC merch consumer will earn also 1 BLE$$ token per purchase adding exponential value to the entire PHC brand.
As an added bonus, go check out our Discord as we are announcing to hand holders only that our BLESSED EXPEREINCES program is also launching with a lucky winner each month being gifted a trip to a religious destination anywhere in the world for 2 people with airfare, accommodation and spending money. These hands give more than they take.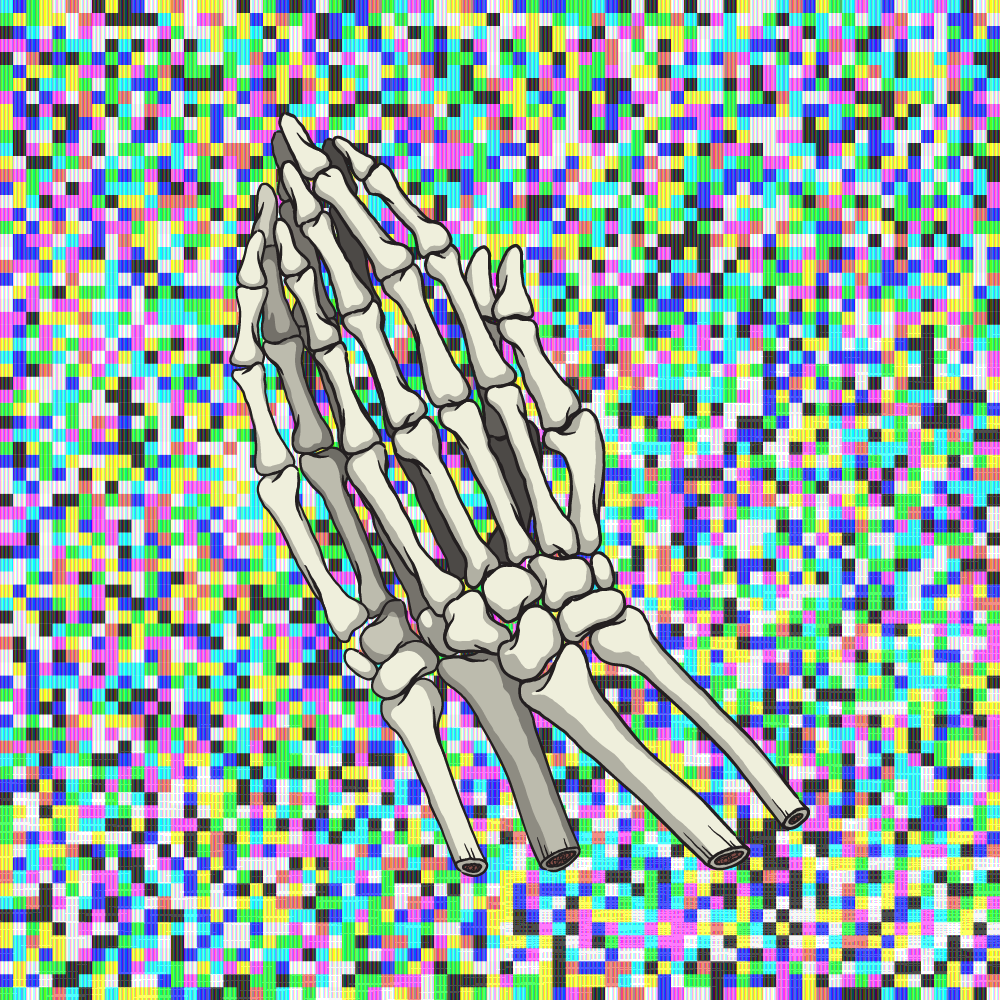 There are some NFTs such as BAYC, Cool Cats, Vee Friends, Damien Hirst – The Currency and CyberKongz just to name a few what would it mean to Praying Hands Club to be sitting up the top next to them.
I believe we will be listed in that set in the coming months and the letters P H C will be an acronym that is as know as BAYC. PHC is changing the face of NFTs by basing the company with a social issue-based solution that is backed with real-world application that blends the IRL and digital spaces perfectly.
Twitter, Discord, Instagram… what importance does social growth play on a launch?
It's a must. There's only so much word of mouth and posting from our accounts you can do. Enter our partners Zach Conley and Logan Simmons from Volume Digital. These growth hackers and former Twitter kids have built an empire in the music world by charting artists with the biggest record labels in the world. These two community builders go way beyond the realms of just the big 3 social outlets. By leveraging the years of networking and relationship building we can cherry pick our engagement and add value to the areas that really matter. The smaller NFT communities based on Telegram and Discord where projects either go viral or die are a true test of the project's foundation, team and especially the road map.
You can choose five celebrities to own and promote PHC, who do you choose?
Gary Vee, Snoop Dogg, Tim Hendrix, Banksy, Britany Spears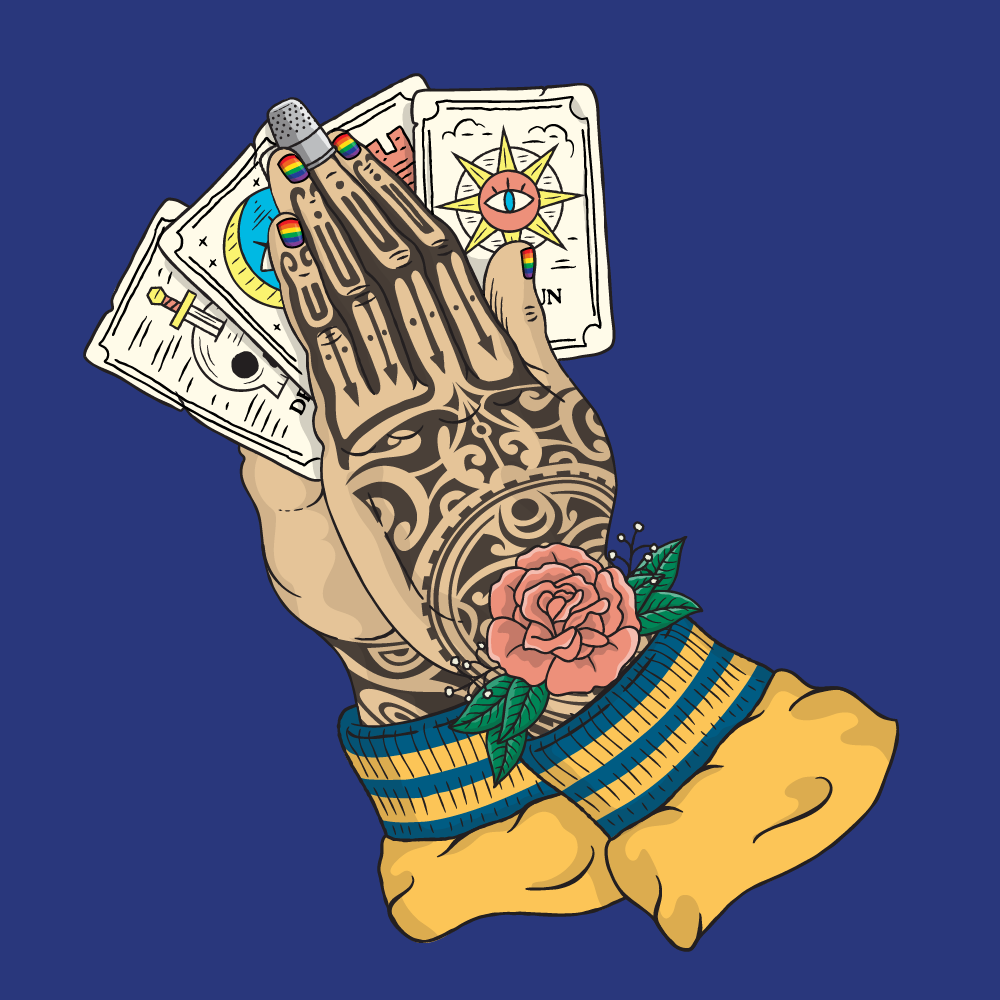 Time goes fast in the NFT and Crypto world…where do you see PHC in 5 years from now?
There comes a time where a digital presence will be larger than our IRL presence. We will be the destination for digital salvation in the metaverse.
Right now it is two days before the launch, any words to the readers?
We are setting a new standard for charity. We are changing the face of NFTs. We are offering you our hand as we guide you into the future.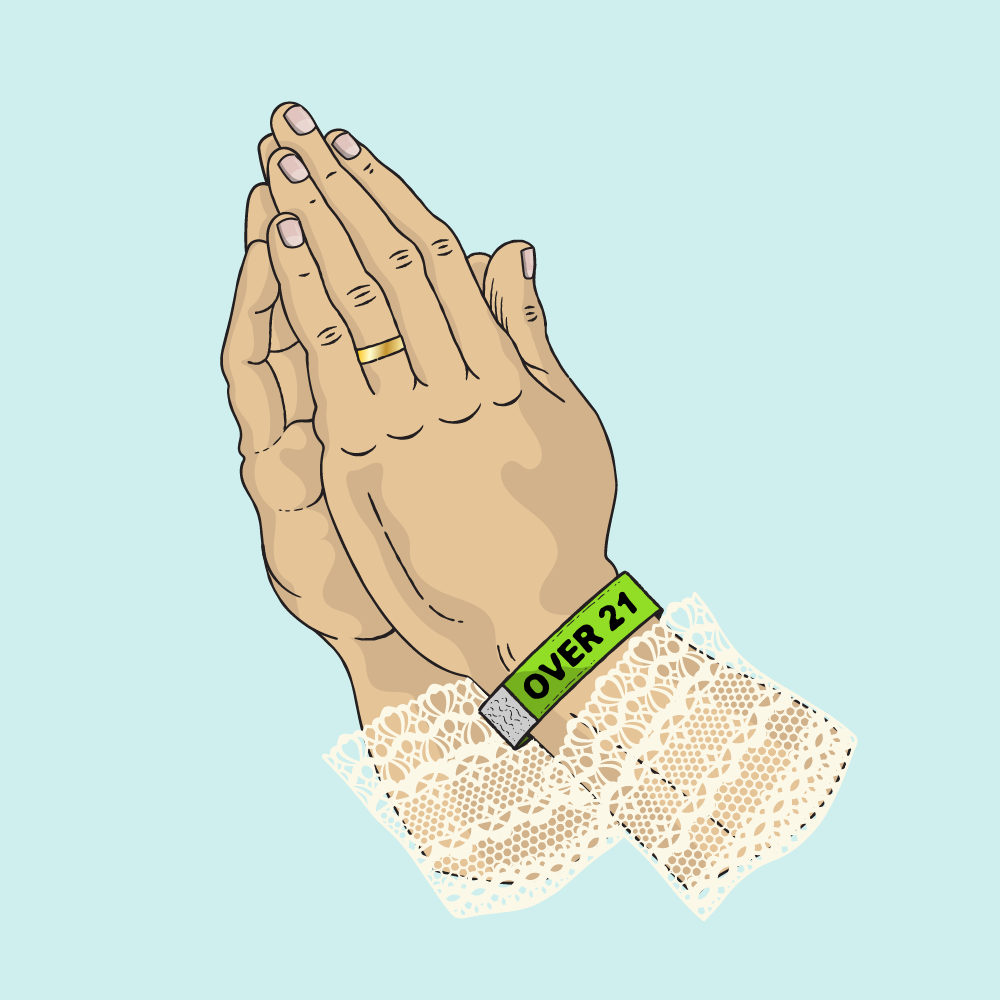 Our crypto and NFT news is presented by Zipmex Australia. Want to earn interest on your crypto? Head here to find out how, and use the code LWA20 to receive $20 AUD equivalent in USDT when you sign up.