Looking through artist and designer Jessica Ticchio's work, you wouldn't be wrong for pondering, "How does she do it all?". The answer is simple, with style!
In the light of day, Ticchio works as art director for Studio Messa. With her time in the role, she has creatively spearheaded experiential activations, graphics and content, that has helped push global brands into newfound territories of creativity. However, when the sun sets, things get a little surreal. Equipped with a limitless imagination and prowess in 3D artistry, she escapes into self-created worlds where dreamy hues of pink flood the sky and gravity is an alien concept. She has accumulated an enviable list of clients and exhibitors in the last few years, including Nike, Vogue Australia, and numerous art galleries.
As a creative, Ticchio has shown an insatiable desire to constantly push her creativity and the perceived borders of our reality, leading her to the wild world of NFTs. After helping the V1 launch of NFT platform Foundation, she looks to delve deeper into crypto art with collaborations and establishing a Sydney based NFT art experience 'Satellite", which we are personally dying to see!
We caught up with Ticchio to talk about everything art and NFTs!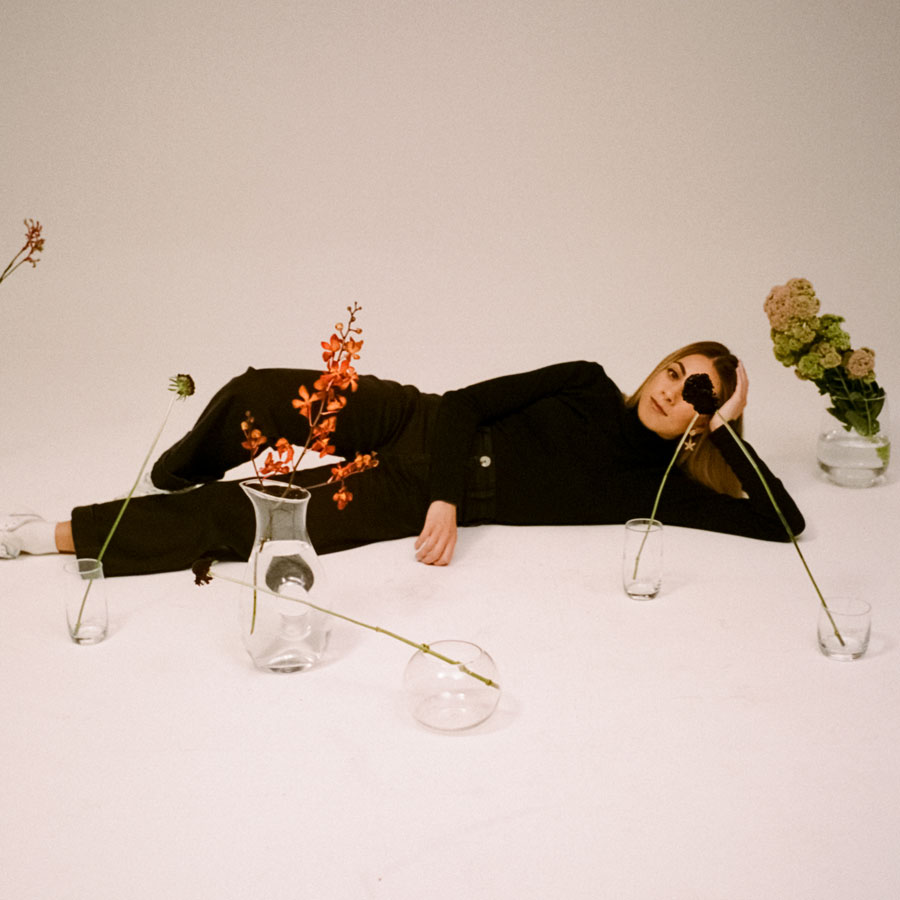 Hi! Firstly, how have you been since the lockdown ended?
Good, good! I'm SO happy to be able to see my friends and family, but it still feels kind of wild seeing everything going 0-100 / back to 'normal' so fast. I have really enjoyed the ~slow living~ element of lockdown so am actively trying to stay grounded and keep myself in check amongst all the excitement.
Right now, if I'm not making art, I'm probably at Studio Messa. If I'm not at Studio Messa, I'm probably at the beach. And if I'm not at the beach, I'm probably asleep  :~)
What made you initially get into 3D art? Who were some of your earliest inspirations?
David Porte Beckefeld! The love of my life and my favourite artist. When I first met David, I was finishing up a Bachelor of Design at COFA and drawing every second in between. My hand illustration style is weird, surreal, a bit whack tbh – my inspirations being MC Escher and Dali, but throw some acid in the mix. Over the years, patient angel David introduced me to 3D and gave me a new outlet to bring my surrealist dreams to life. He set up my PC, showed me all the basics and endured my sporadic messages (often very late at night) – 'U up? Cool, how does a Volume Mesher work?'
Over the last few years, I've done a full 180 – going from black and white hand illustration (mainly portraiture) to hypercolor 3D rendered sculptures and dreamscapes. My key inspirations today are James Turrell and Sabine Marcelis who I adore for their meticulous consideration of colour, light, form and materiality. I also have remained just as inspired now, as I was in my early illustration days, by surrealists Escher and Dali for their out-of-this-world imaginations.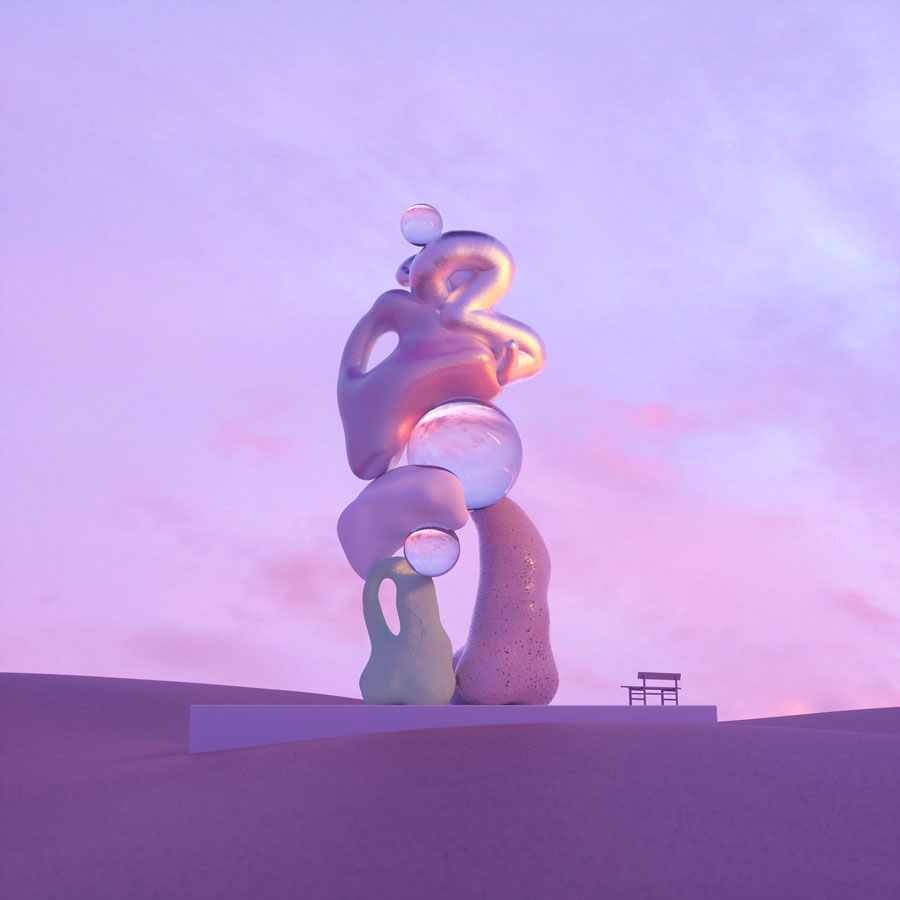 In the past, you've discussed the idea of your work being an avenue to build your own dimension and world. Why is this such an essential element of your work?
You might have caught on by now, but surrealism is the life force behind my art practice. I'm obsessed with the concept of creating scenes grounded in reality, but with an added layer of unreal dimension. The way I see it, the world as we know it already exists… and sometimes it's pretty cooked. In my world, it's always sunny. It's warm, it's inviting, it's an escape from the pandemic weirdness and uncertainty that has basically been the last two years.
During lockdown, I realised the practice of creating my own world really made a difference to my mental health – it eased my anxious mind and helped me remember the beauty of the world I was missing outside. Seeing this positive impact in myself led to the epiphany that my art could have a greater meaning through helping other people get into a positive headspace too. So I went HAM creating more scenes, making NFTs, making prints, making my work accessible for people to own and enjoy – and now we're here  :~)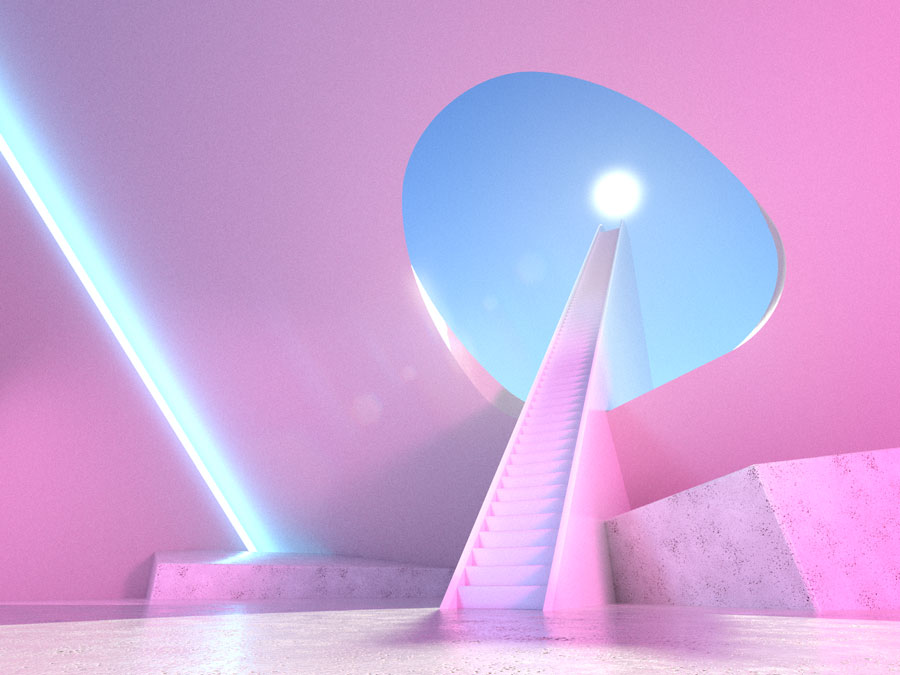 How did you initially get into the NFT space?
Mid 2020, Matt Vernon (@dApp_boi) invited David & I to be part of the V1 launch of the NFT platform Foundation. At the time I had never heard of NFTs. Matt, being the Co-Founder and Head of Design of Foundation, explained the concept and absolutely blew my mind (fun fact: till this very day, it remains blown). There were 25 artists in total for the launch, including the incredible Serwah Attafuah, Gonzzzalo, Pak and of course our favourite cool guy @elliotisacoolguy!
At the time, NFTs were such a foreign concept I never could have imagined how fast and how crazy the space would grow. Only one year later, Foundation has over 25,000 artists on the platform and 322,000 Instagram followers – and it's still only the beginning!

Over your ten plus year career, you've had your work exhibited both locally and internationally, connecting with networks of creatives along the way. How have you seen artist communities take to NFTs?
It's been a bit of a mixed mag – it makes sense that it's been more natural for natively digital artists to get into the space, but the concept hasn't flown as much for artist friends in painting and drawing.
I've only recently started using twitter and didn't realise how much of a digital artist community I had been missing out on! I've connected with artists all over the world which has led to more international collabs and exhibitions than I had ever imagined – @creatives consider this an open invitation to HMU!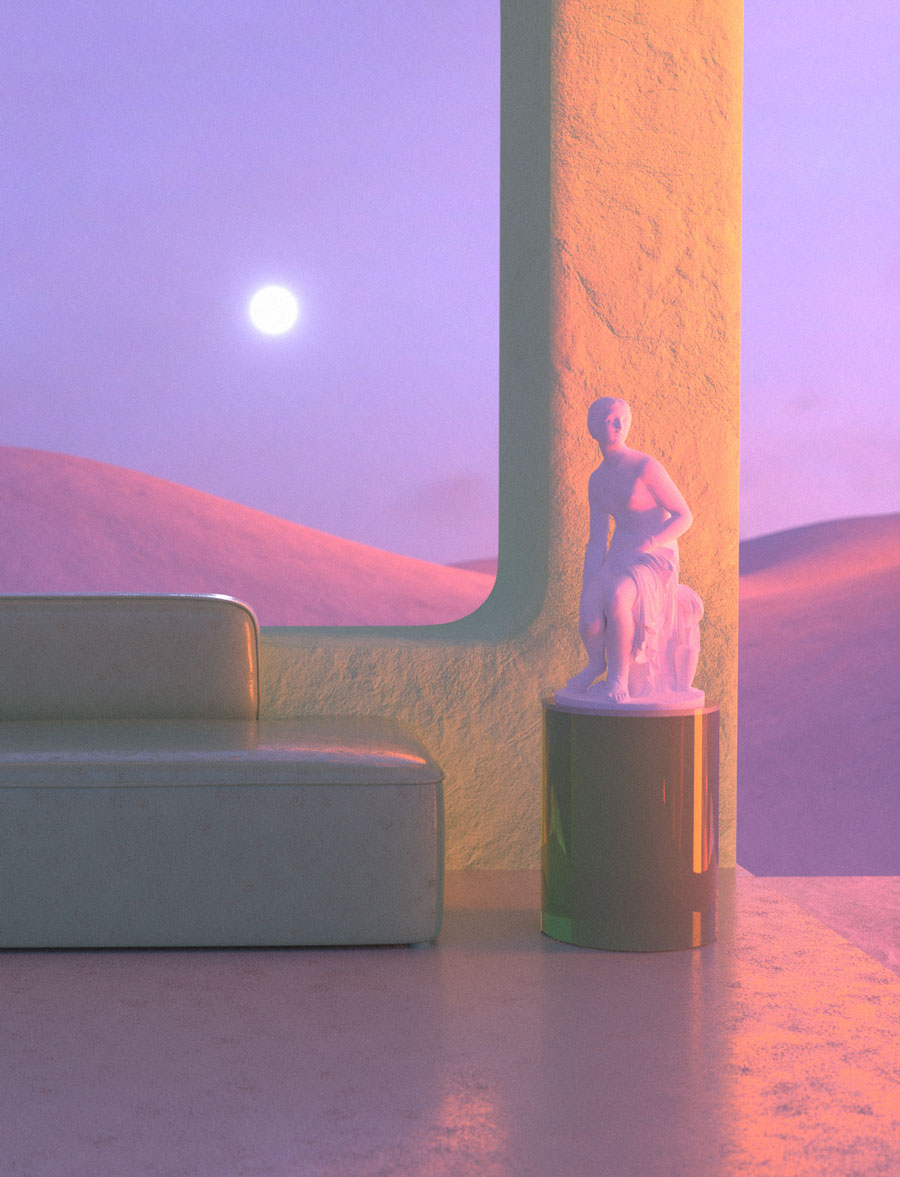 Recently you published 'Liquid time', a collaboration with PLS&TY for the online marketplace 1stDibs. What was the process like in bringing that project to life? What was it like when you saw the final version accompanied by the cruise-y instrumental?
'Liquid Time' is the first time I've used my art to make a statement somewhat political. Climate change is SO scary and it blows my mind that some people still don't even acknowledge it exists. It was a hard task trying to send a somewhat ~ eerie ~ message, while maintaining my dreamy aesthetic, but I found playing with moments frozen in suspended animation was a surrealist direction that felt true to my style.
It's been really exciting collabing with PLS&TY and 'Liquid Time' is now my first NFT with sound! The version we released was the first audio Tommy sent me – I loved it instantly. His instrumental has a super retro mood to it which plays perfectly into my concept of a confused sense of time and adds a whole new layer to the piece. Big love!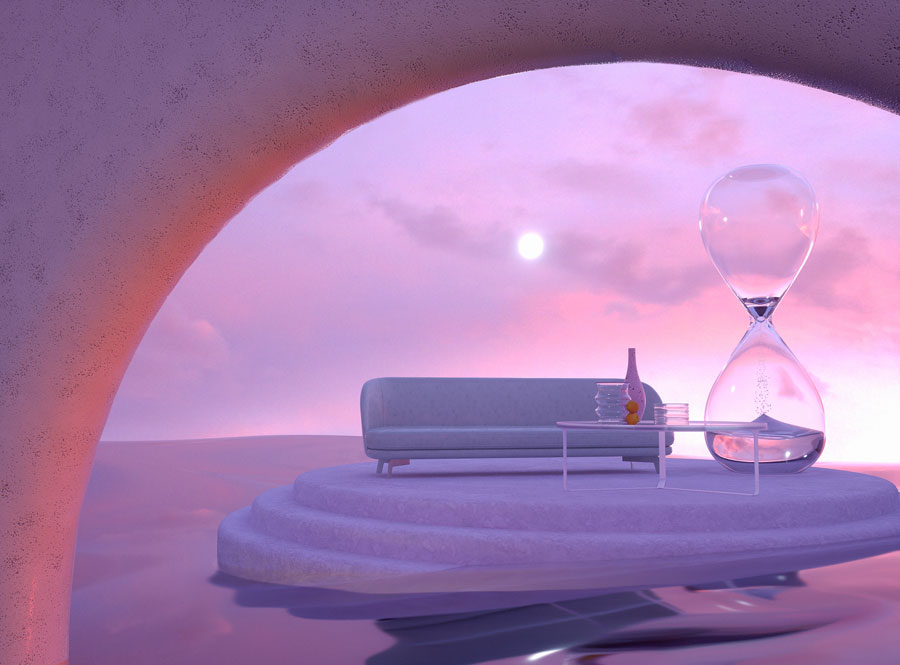 Along with being an artist, you're also the Art Director of Studio Messa! How do you balance the responsibilities and workload while still making time to create your personal pieces?
It's a very fine balancing act! I lead the creative team of Studio Messa Mon-Thurs and work on my art Fri-Sun (plus most mornings and sometimes nights). My window for art time is so precious, I try to not let a day pass without making a bit of progress. Luckily my art is also the restorative practice that helps me unwind from crazy busy studio life so the two balance eachother out perfectly.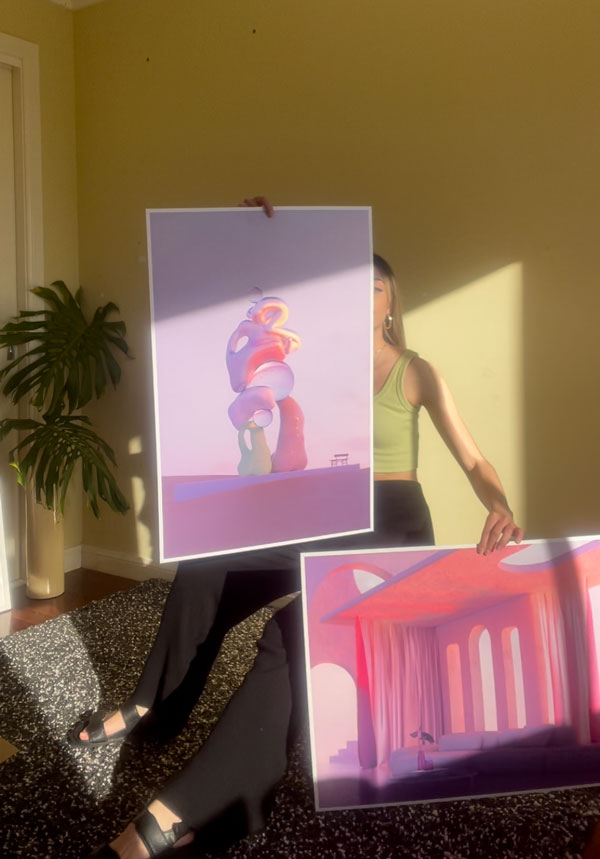 Studio Messa is my space to work with an incredible team, bringing the craziest ideas & designs into fruition in the physical world. We make things happen as a team that I would never be able to do on my own; the Hennessy x NBA basketball court in Bondi Icebergs pool, filling a room with 20+ tonnes of sand for Armadillo & Co, Amex Vivid complete with a 1000+ orb light installation and the 30x30m Nike Phantom pyramid are all great examples of this! My art practice, on the other hand, is my solo time for experimenting and exploring creative ideas in the digital space. Both surreal and seemingly impossible, my work at Messa inspires my art and my art inspires my work at Messa.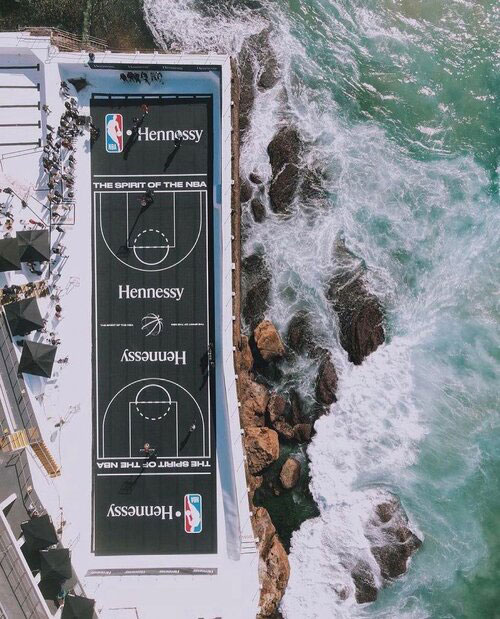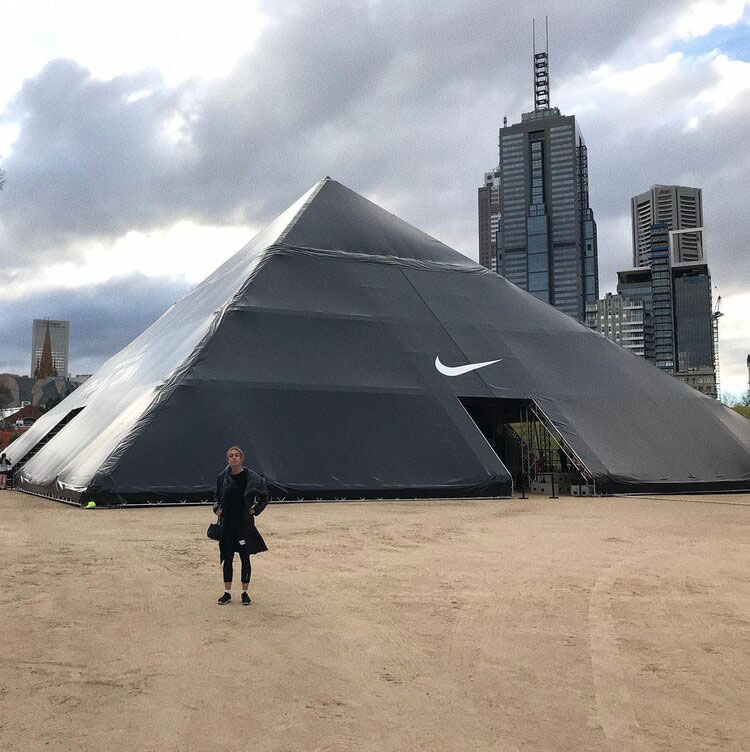 In a short amount of time, we've seen the NFT and crypto space evolve rapidly. What changes would you like to see personally as an artist?

I'm loving the crossover we're seeing emerge between the physical and digital world – making the metaverse more accessible through grounding certain elements in reality. As a digital artist, it never seemed like an option to have my work featured in a real art gallery, but exhibitions are my favourite thing and I want to be in 10000 of them (again HMU!). I want to see more NFT art galleries IRL and more digital art integrated into existing iconic galleries too!
Currently, I'm working with Katie Tholo (Revelo.com.au), Studio Messa and David to bring to life a contemporary NFT art experience called "Satellite". We're launching in Sydney in 2022 and will feature a crazy line up of insanely talented local & international artists – so keep an eye out!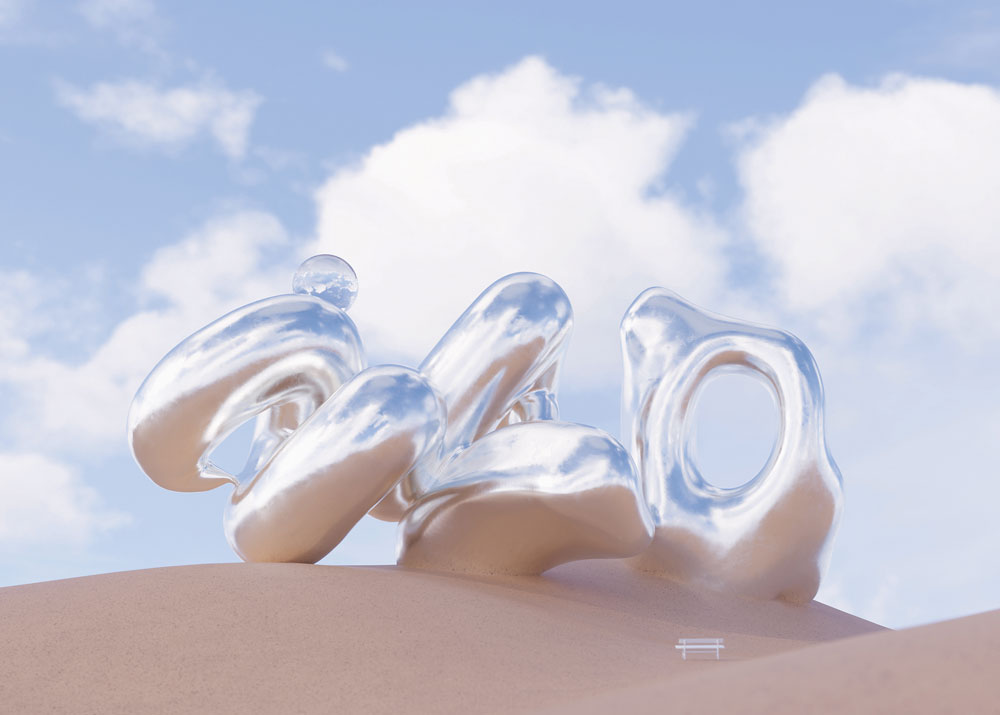 Do you have any advice for artists trying to break into NFTs?
My favourite advice for NFTs / life in general is to 'ride the wave'. Keep creating, making creative friends, seeking out opportunities & collabs and roll with the punches. A scroll through my instagram is clear evidence that it's taken me years and years to find my 'art style'. It can be a long journey for some but if you're not creating something that makes you feel happy and fulfilled then it's not sustainable anyway. NFTs are a long game so try not to get fixated on the idea of selling work. Take your time creating what you love and then use NFTs as a tool to share your work with the world.

Special thanks to Jessica Ticchio for taking the time to chat! You can follow her on Instagram @jessicaticchio and Twitter @jessicaticchio_art. Check out her NFTs here and her amazing portfolio here. If you want to see one of her works adorning your walls at home, you can purchase a print or two here.
Our crypto and NFT news is presented by Zipmex Australia. Want to earn interest on your crypto? Head here to find out how, and use the code LWA20 to receive $20 AUD equivalent in USDT when you sign up.