The Canadian pop star is celebrating 'Blinding Lights' being named the number one song on Billboard's Greatest Songs of All Time Hot 100 Chart with a collection of NFTs.
Multi-platinum artist The Weeknd is the latest celebrity to join the blockchain. His drop of seven animated NFTs consists of four designs, including a single NFT of his recent Billboard Magazine cover which announced his record-breaking achievement, along with three digital trading cards creatively inspired by the iconic 'Blinding Lights' music video.
The collection, which will be auctioned from December 20th at 5PM ET through to December 23rd at 1PM ET, has been created in partnership with Autograph – the platform founded by Tom Brady – and will mark their first foray into the world of music, having previously focussed on digital athlete memorabilia.
https://www.youtube.com/watch?v=4NRXx6U8ABQ
"Through this collection, we're excited to offer music fans a new, innovative format that allows them to engage further with our rankings and deepen their connection to an important milestone in music history," Julian Holguin, President of Billboard says. "The Weeknd's NFTs capture the excitement that 'Blinding Lights' inspires, and music fans and collectors alike will gravitate towards these NFTs and be proud to own them for years to come."
Feel like adding The Weeknd to your NFT collection? Check out the graphics on one of the collection below and head here to view the whole set in motion on OpenSea: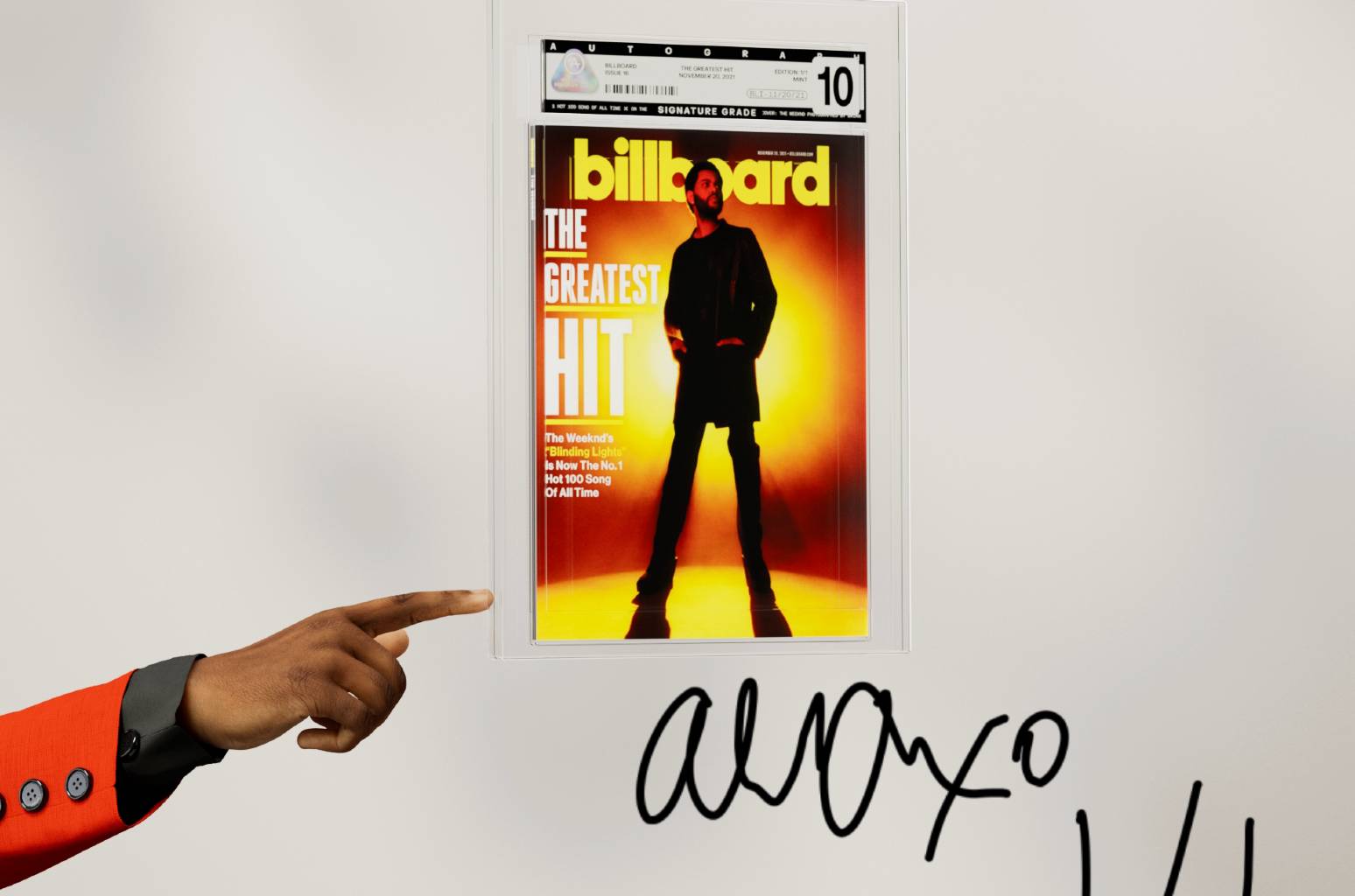 We've teamed up with Australia's best digital asset exchange, Zipmex, to give away three Praying Hands Club NFTs – all you have to do is sign up and register with them to go into the draw. Sign up here and read more about PHC and the comp here: