Words by Andy Kovacic //
On tour and in the audience. It's a lifestyle.
Through the lens of 33-year-old Tom Stevens' camera is the buzzed interior of mosh pit rituals. Melbourne-based photographer 'Stevo' is burning bright with his ever-growing album featuring some of the biggest bands to grace the stage.
Taking inspiration from fellow cult band photographers like James Adams, Sam Brumby and Tom Healy, Stevo has developed his own artistic style documenting the live-music scene. And his style is magnetic, Stevo's photos pull us into the movement of live shows, from capturing the hoard of swooning groupies to the wild horseplay of band members kicking it large on-stage. By capturing the action around the stage, Stevo invites us into the performance, transporting us there so that we too can feel the electric current of sweet, sweet music.
But let's go back to nostalgic beginnings, Stevo reminisces with us about the time he started photography as a teenager. "My first camera was a Sony Digital 8 handycam that my parents got me for Christmas from a Cash Converters. I loved it, and still have it somewhere. I plan on using it again to film some live music". This iconic camera is one reason why Stevo wasn't always so interested in still-photography, "I was obsessed with BMX and skate videos, I wanted to make our own BMX videos and photographs. I didn't have a stills camera so I would take still frames when capturing the tapes to my old family computer."
Since then, Stevo has found love with the spontaneity of still-photography. "These days, I have so much more fun taking stills than video. I still get satisfaction from editing video, but the game of capturing the perfect still is so much more thrilling," he says.
For Stevo, the thrills are only getting more and more charged as he begins touring with the bands, "I Just got back to Australia from 18 days touring the UK with Bad//Dreems as they supported The Chats on a sold-out tour. It was my first international tour as a music photographer, and it was the most wild, stressful, and rewarding experience of my life. I loved every minute of it and am proud of the photographs that I made."
But it isn't all fun and games on circuit, Stevo's had some real-life nightmares in the workplace like the time his equipment let him down. He shares, "Recently, when shooting a show in Sydney, I was switching between stills, 4k video, and 120fps slow motion video non-stop for a band's set in a hot venue, and my camera overheated half-way through the set. I only ended up with content from the first few songs. We have to rely so much on our technology it's scary."
Before we let Stevo's gallery of concert shenanigans take you over, we asked him what his favourite place to shoot looks like and he delivered this dreamy spiel, "My perfect evening would be shooting a band I love with a sold out crowd, with a nice spacious photo pit in front of the stage, all to myself, with a great light show. Toss in a few free beers from the rider backstage and I'm anyone's."
You can view Stevo's band scenes below. If you're interested in seeing more, enter into his website or head here to his Instagram.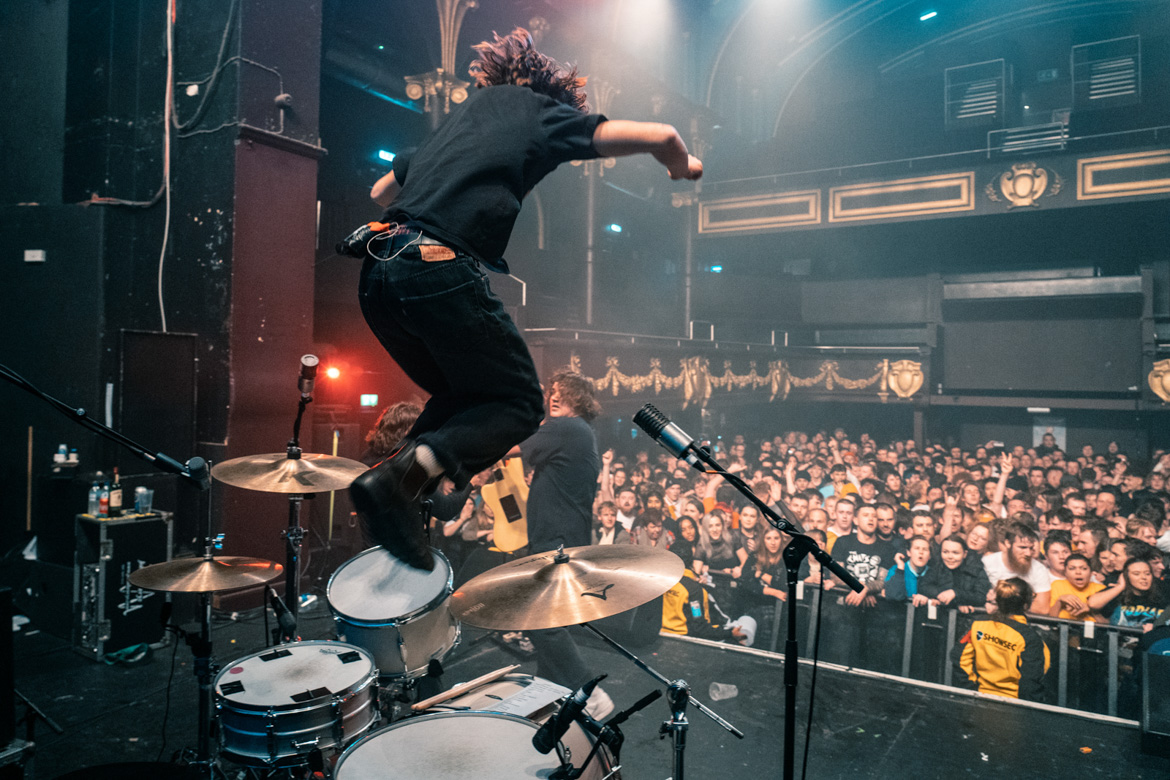 The Chats, Birmingham Uk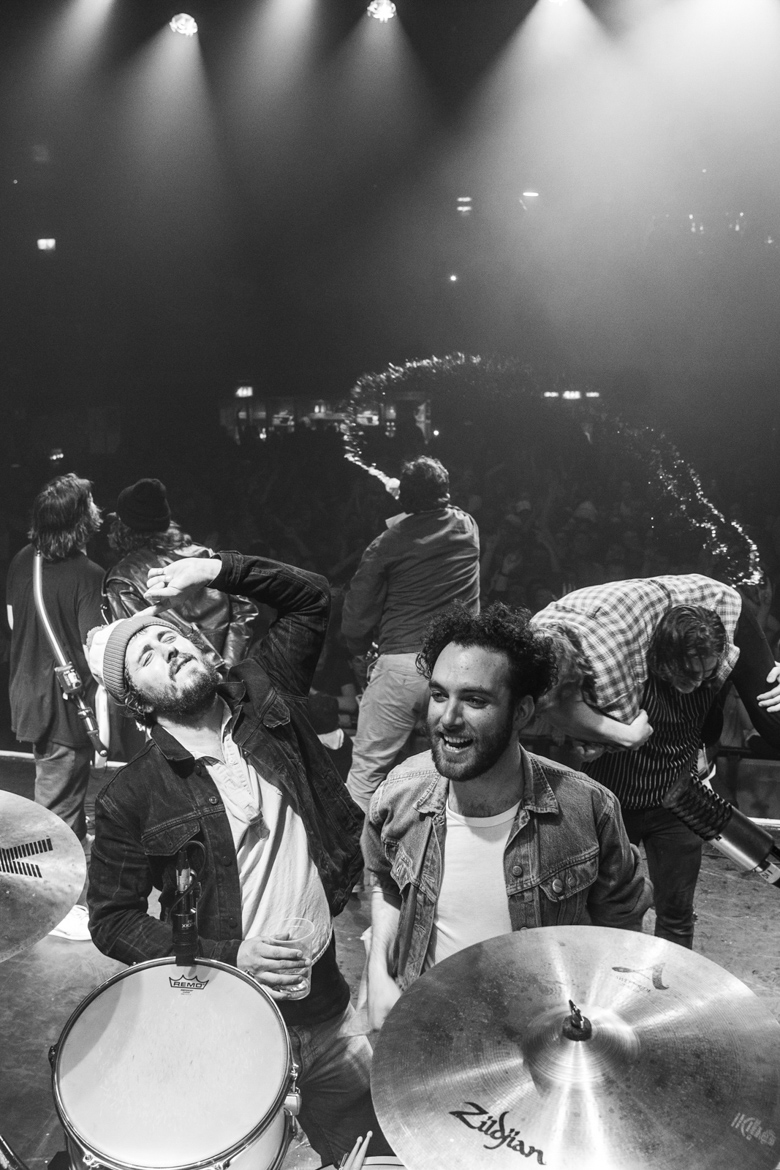 Stage Invasion – Bad Dreems, The Chats, Crocodylus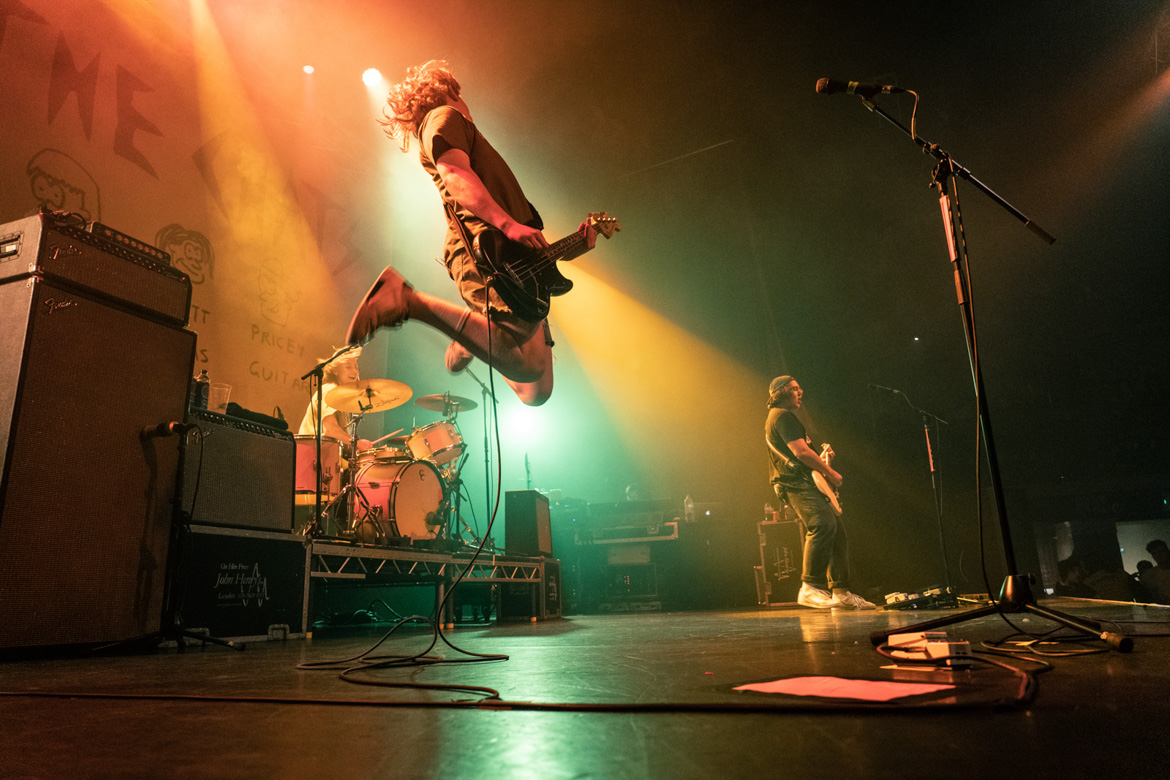 The Chats Manchester, UK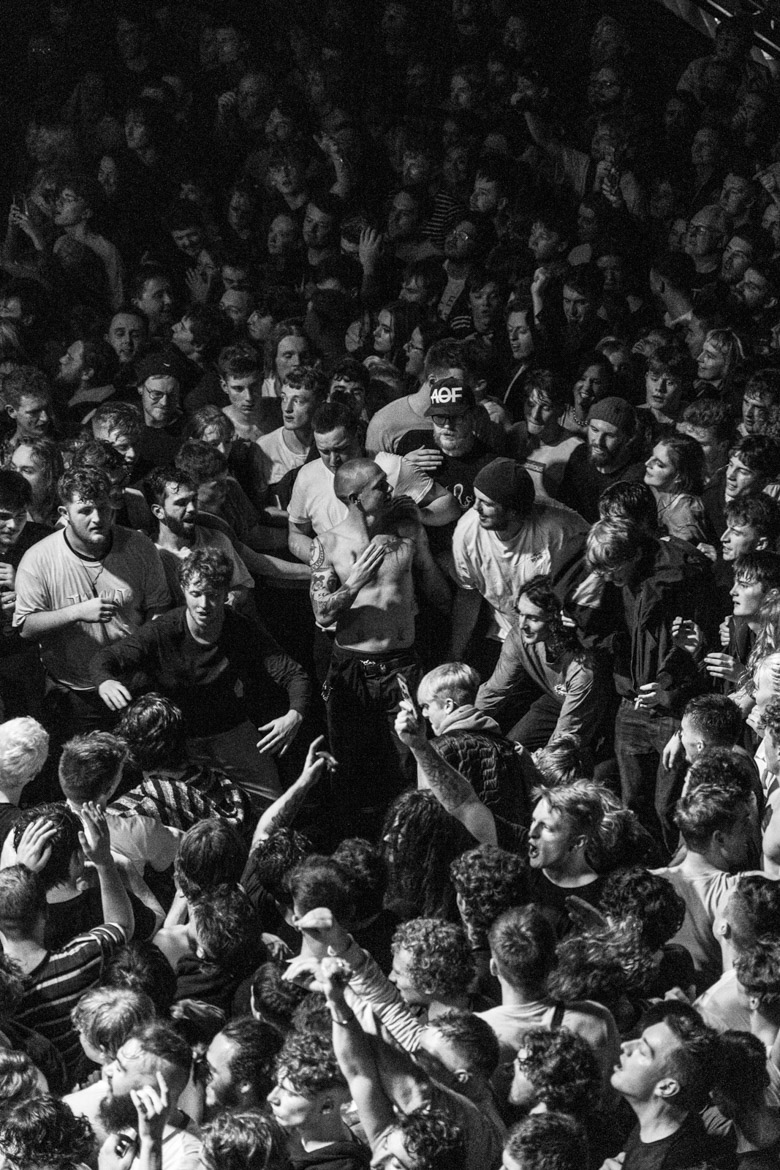 Mosh Faces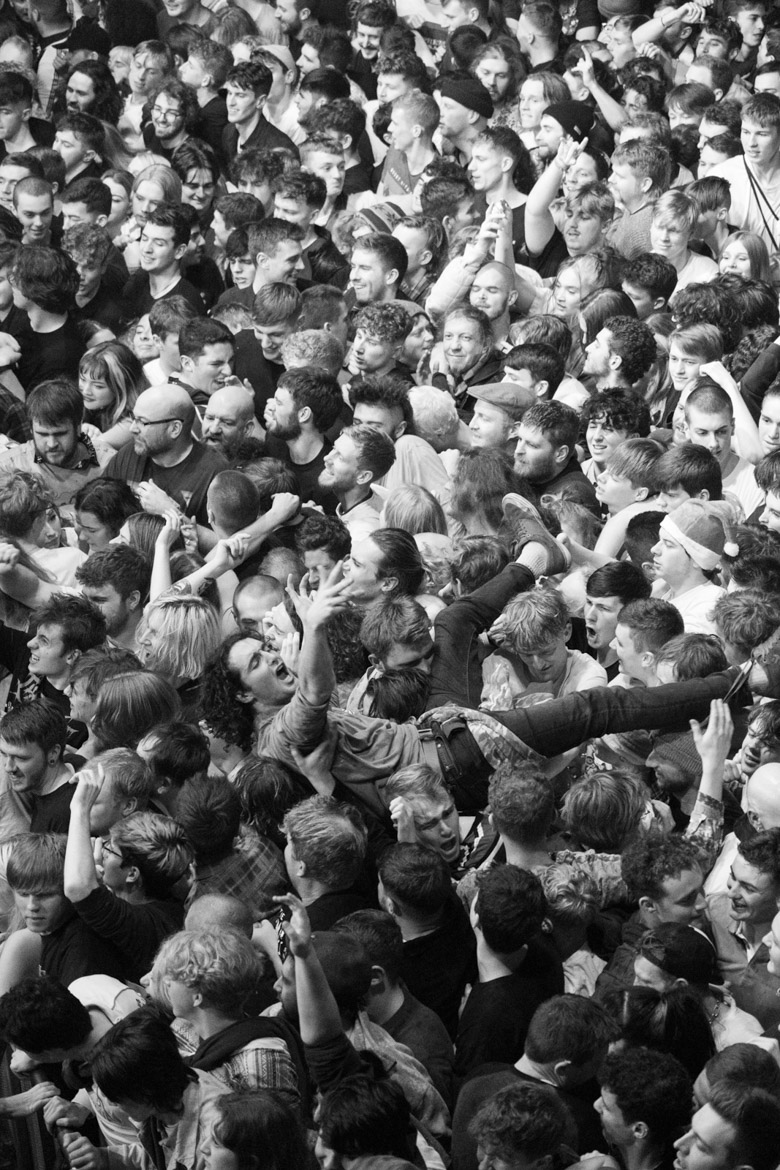 Mosh Faces, 2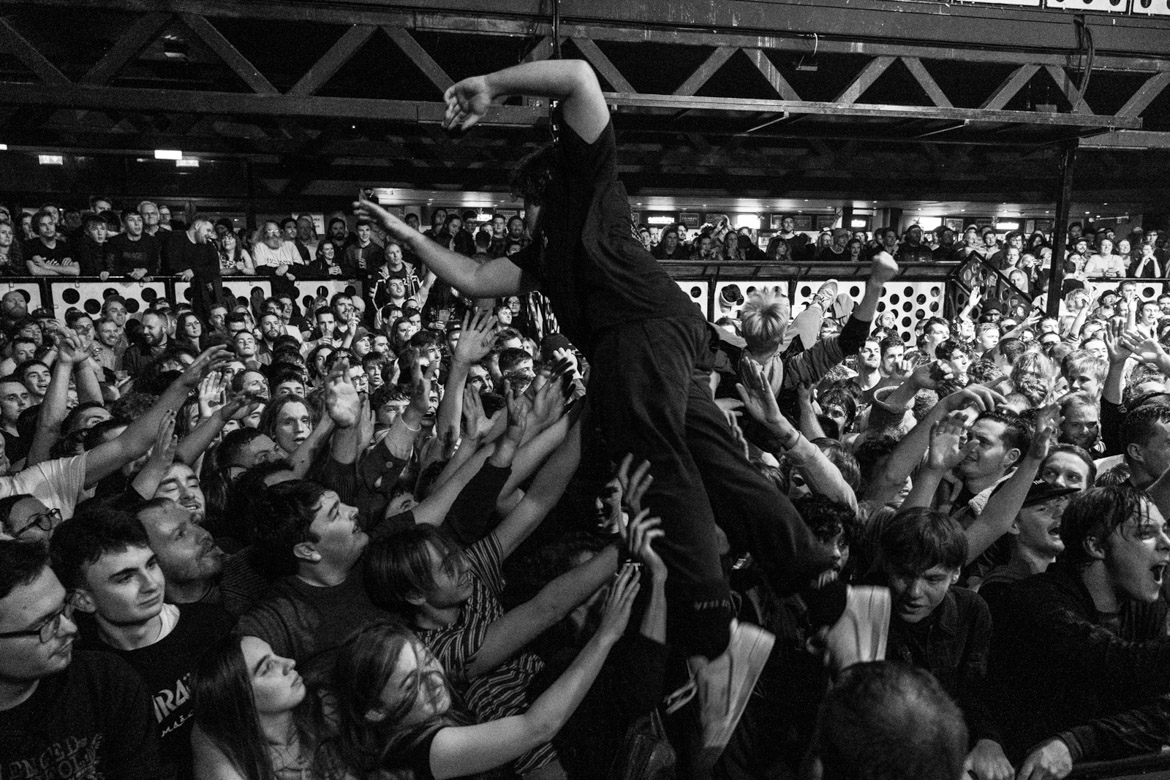 The Chats, Bristol UK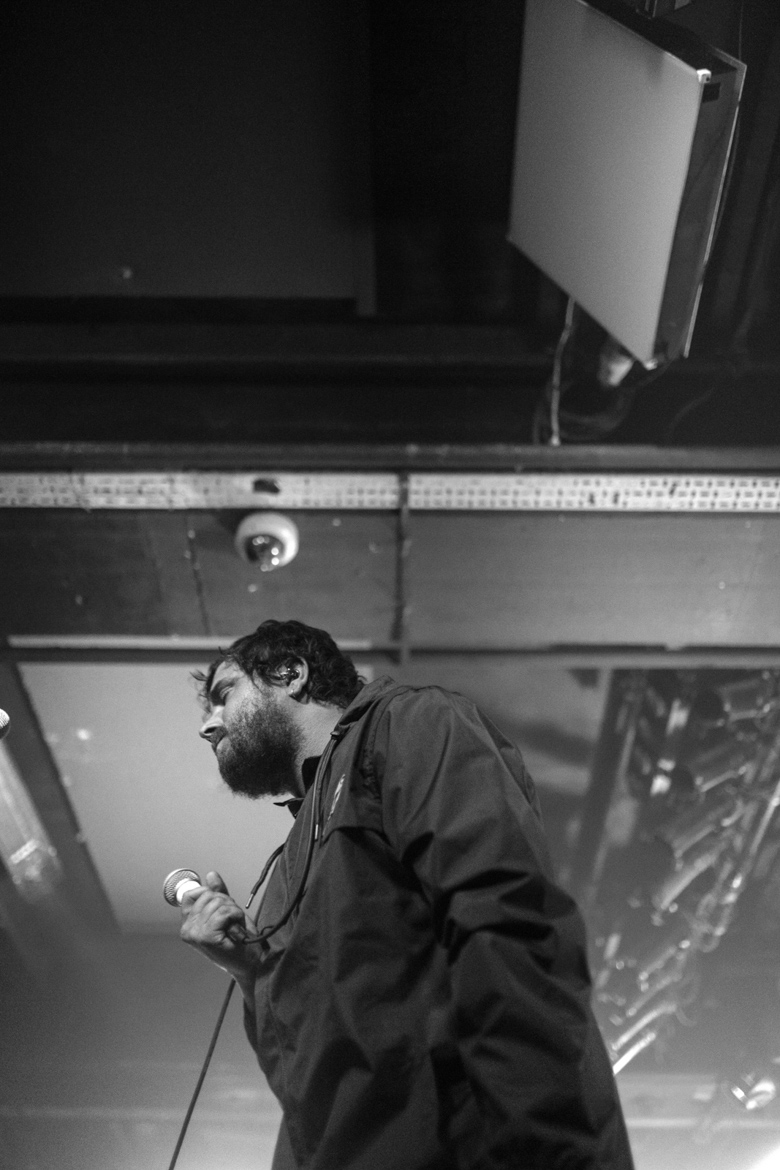 Bad Dreems – A Moment of Clarity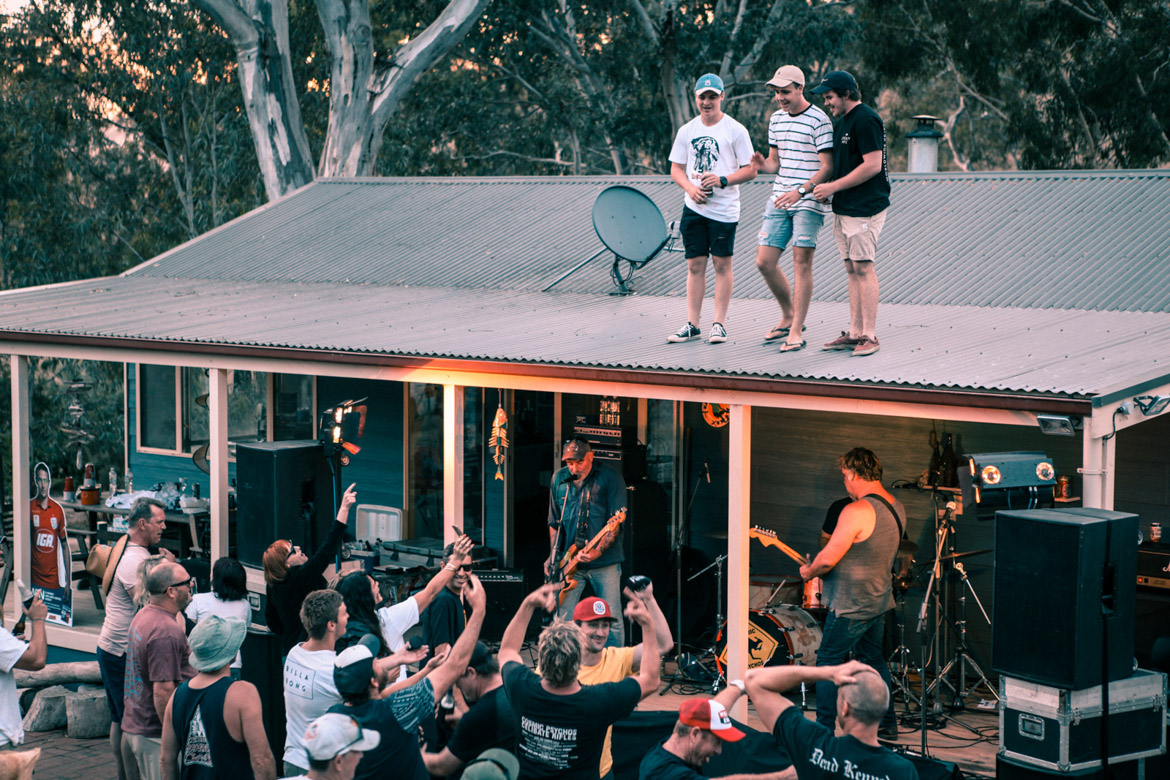 Cosmic Physcos on a Porch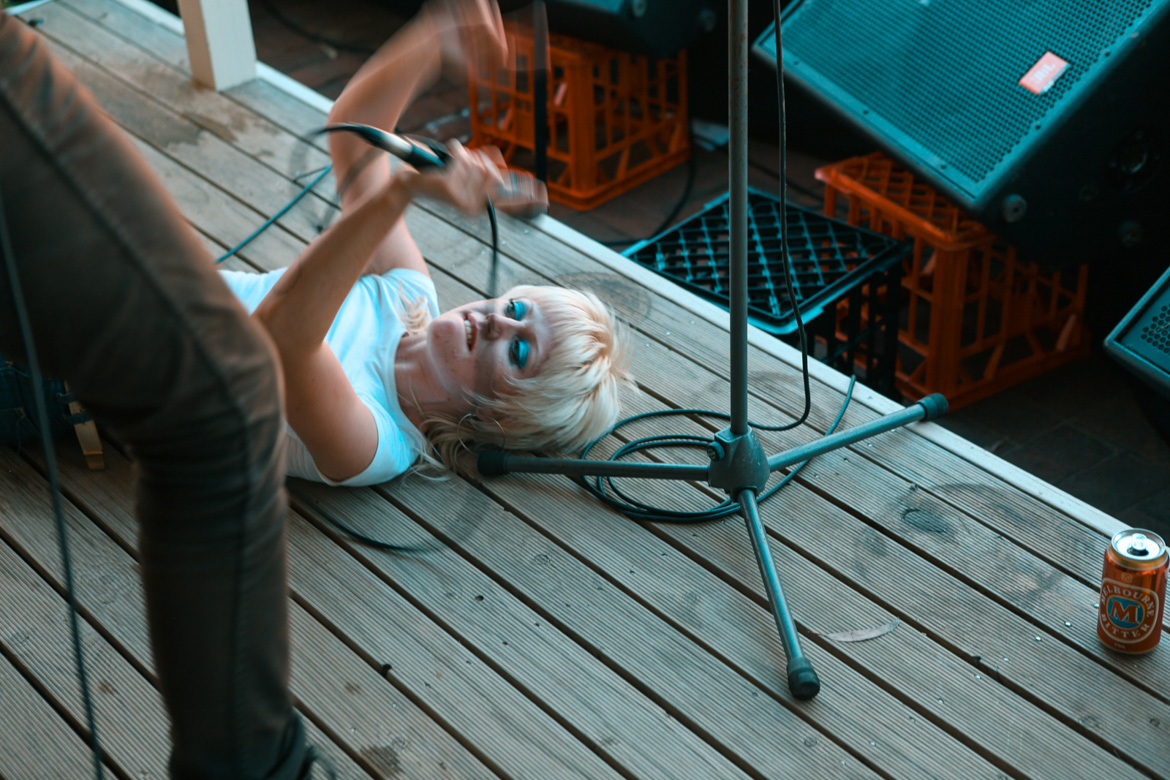 Amyl and the Sniffers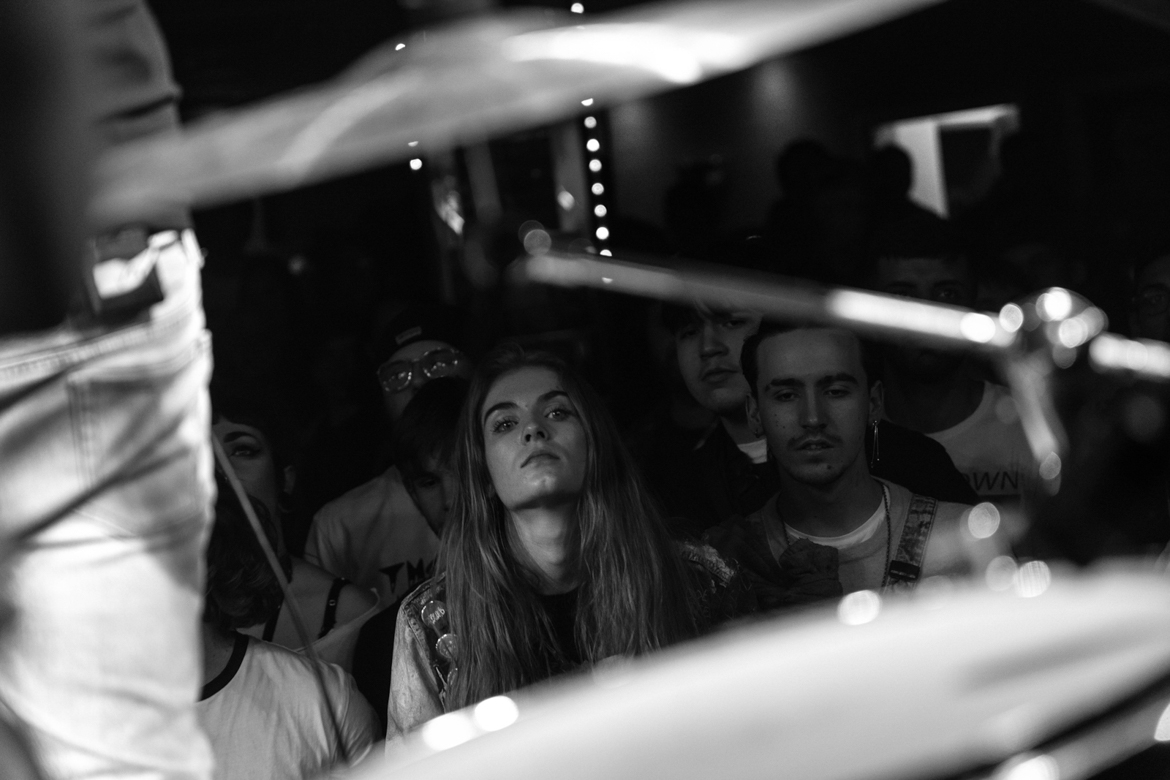 Every crowd member is a whole person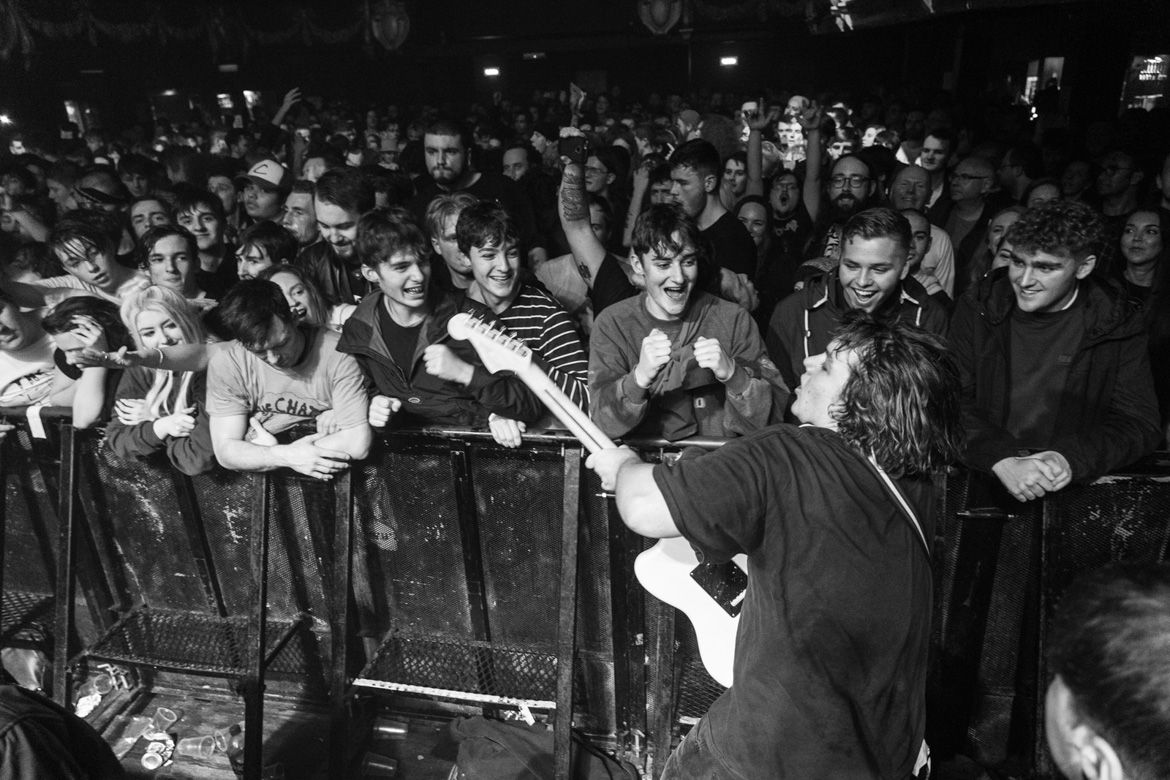 Pricey Going in, The Chats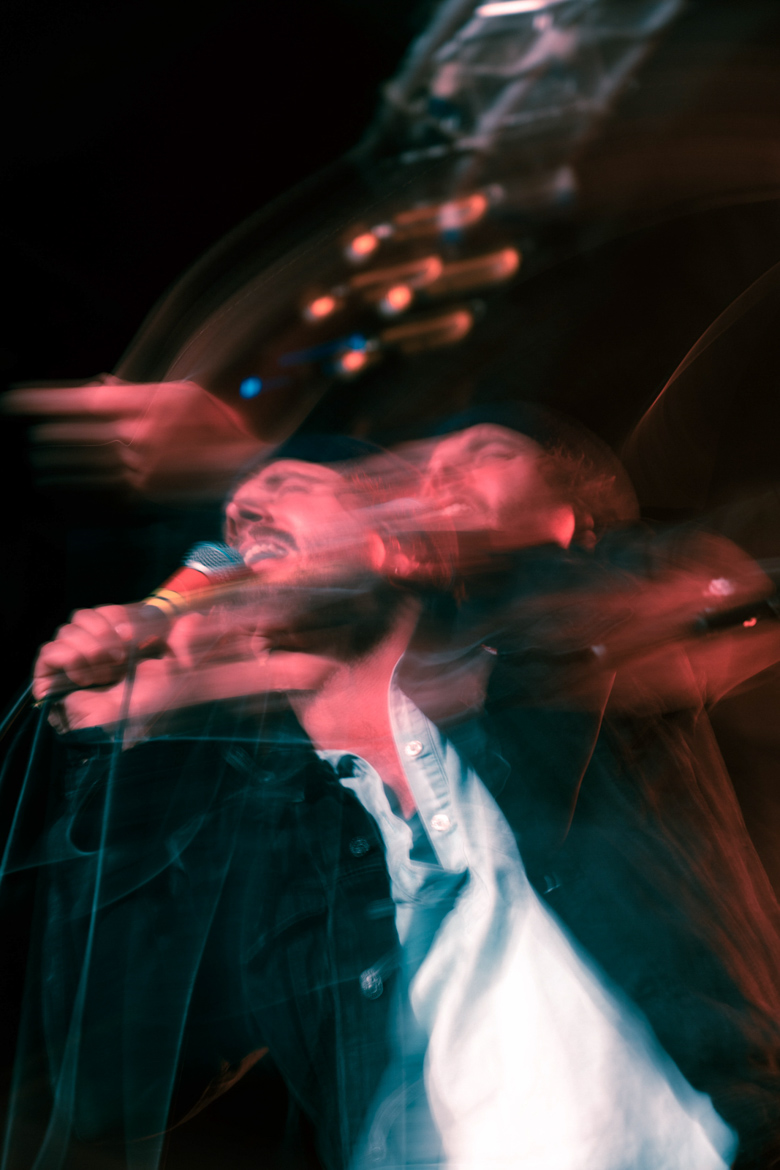 Double Dreaming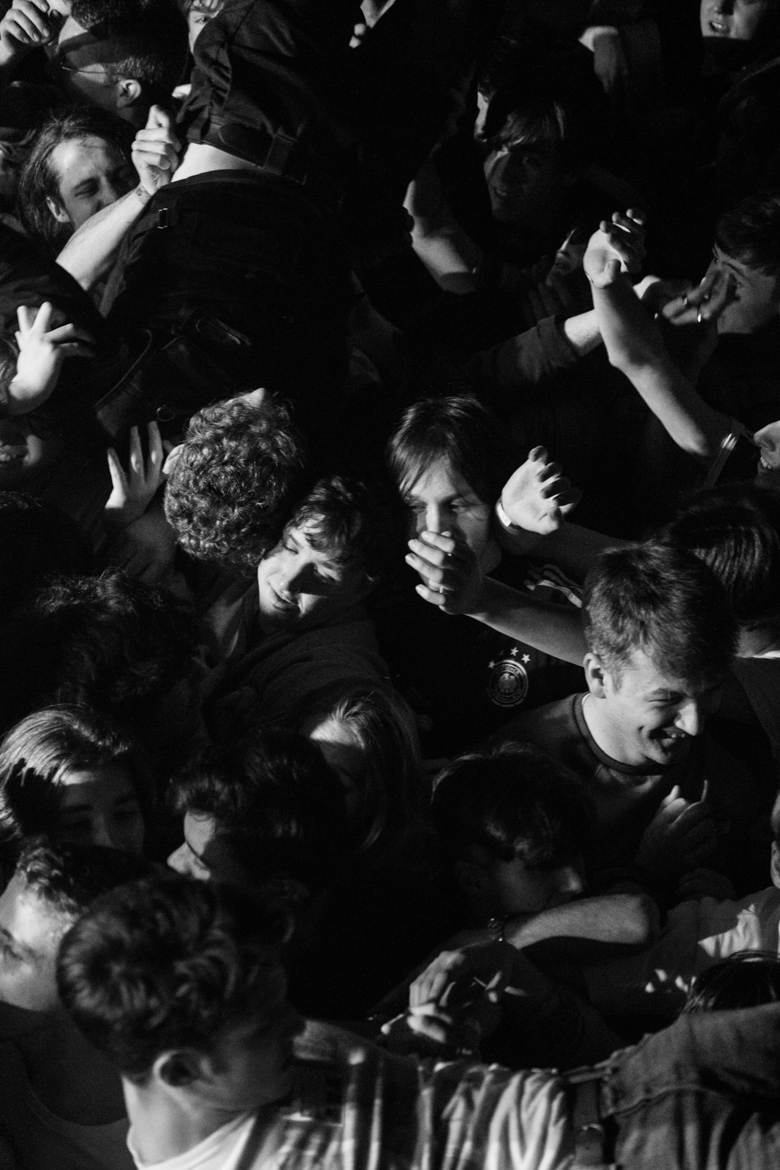 Mosh Faces 3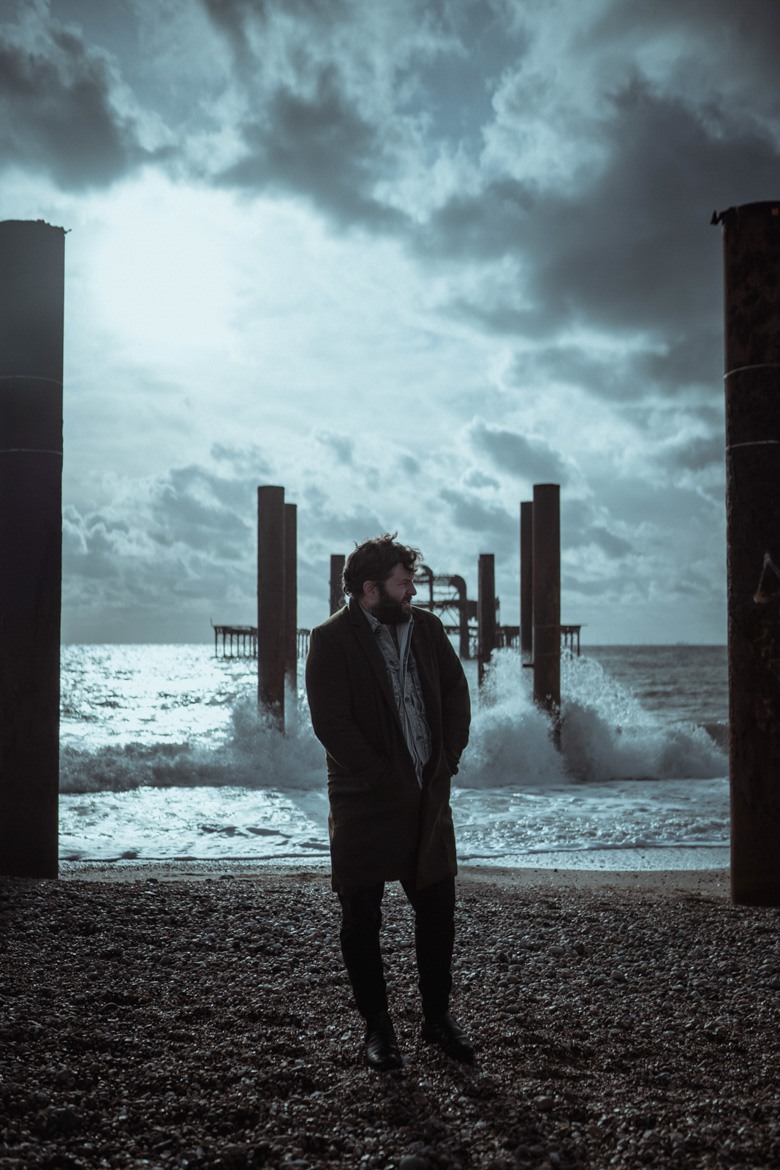 Alex Cameron – Bad Dreems, Brighton UK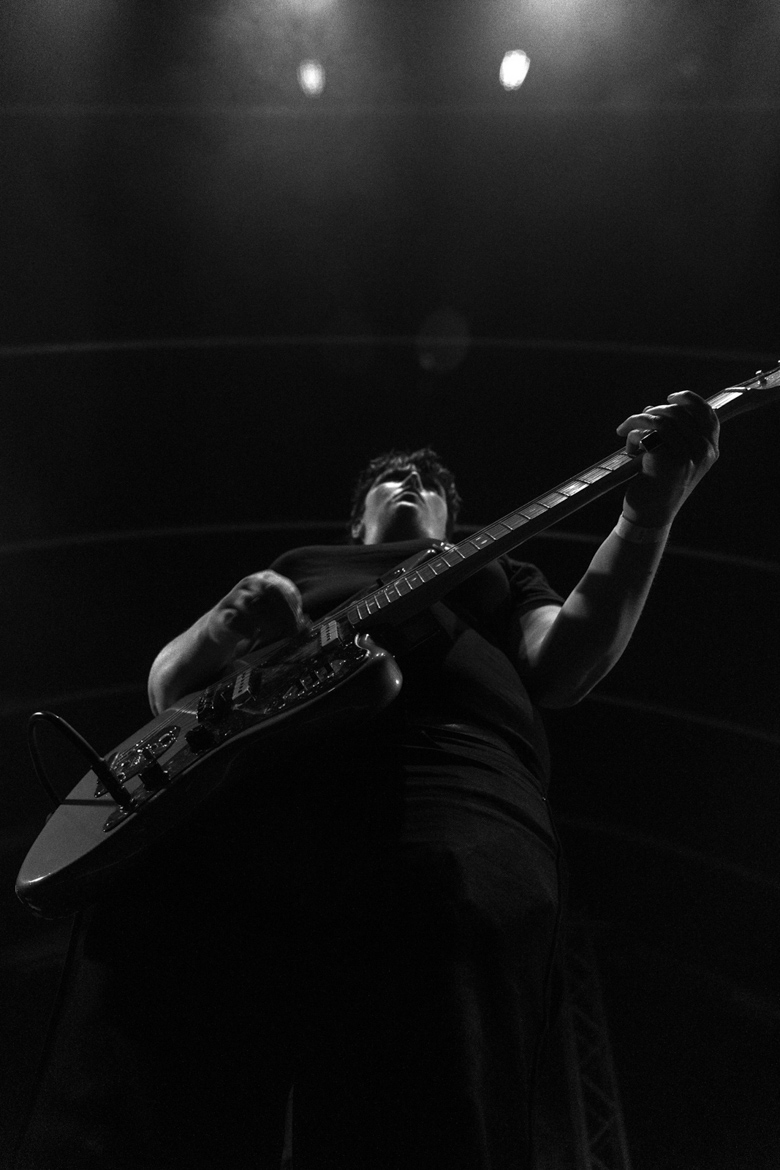 The Powerful Cash Savage, Brisbane