Let's be real, we're all in some state of lockdown. 
It's easy to understand that art shows would enter a little lower on our collective lists of priorities at the moment. However, while we are all wrapped in cocoons of blankets and washed in the glow of the Netflix home screen, why not check out some artists? Without further ado, is our list of 5 artists to check out this month!
1. Byne
When it comes to illustration, there's detail, and then there's Byne. The Emerging Artist has recently turned heads with a style that intertwines intricate line work into surrealisti visages. Each piece is dense with monochromatic images that sit somewhere between a fever dream and a scientific illustration.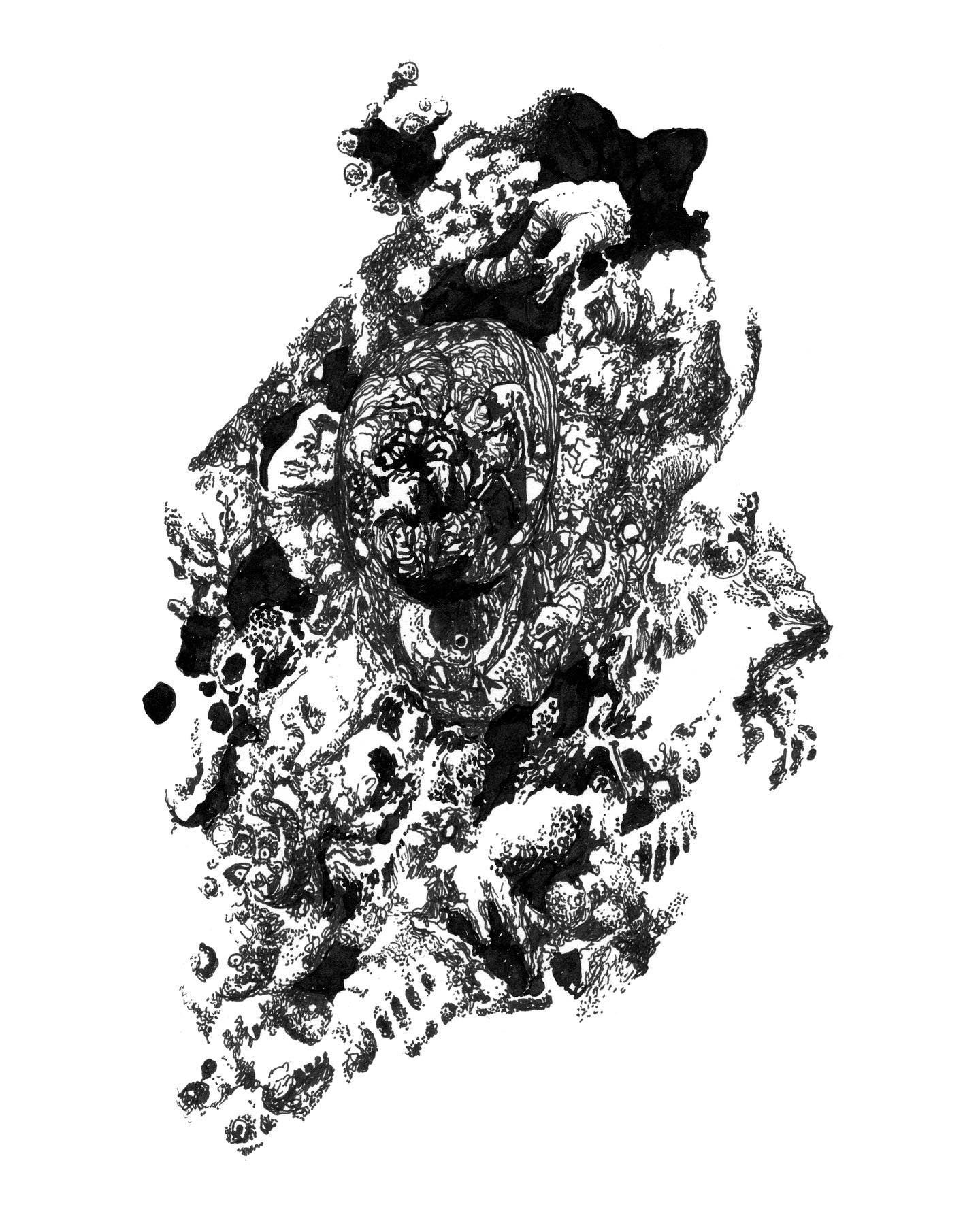 Byne most recently had an exhibition at local favourite Babekuhl Gallery! Titled 'Ego Death of Saint Galvanism', the show daringly untraveled the mindset of the fictional Saint. Have a little short read below:
"A journey through the mind of Saint Galvanism, a purely fabricated figure that has reached a state of all-knowing before me, his creator. Artworks from the past years would be presented in full detail, immersing you through the perspective and experience of Saint Galvanism's deep discovery, enlightenment, and ego death."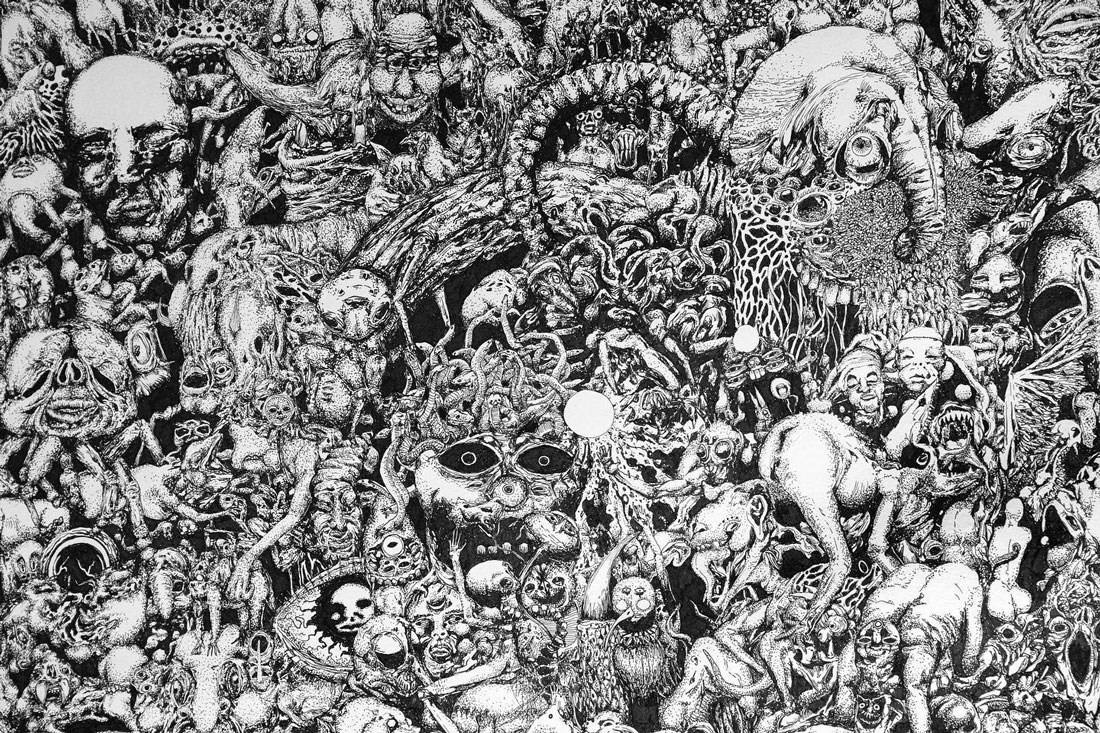 Follow @byneart and find out more info here.
2. Noni Cragg
Noni Cragg has been one of Australia's most exciting portrait artists of the last few years. Cragg brings a vibrancy to her subjects, utilising a lush colour palette to dissect and define the Australian identity. Have a little read about her below: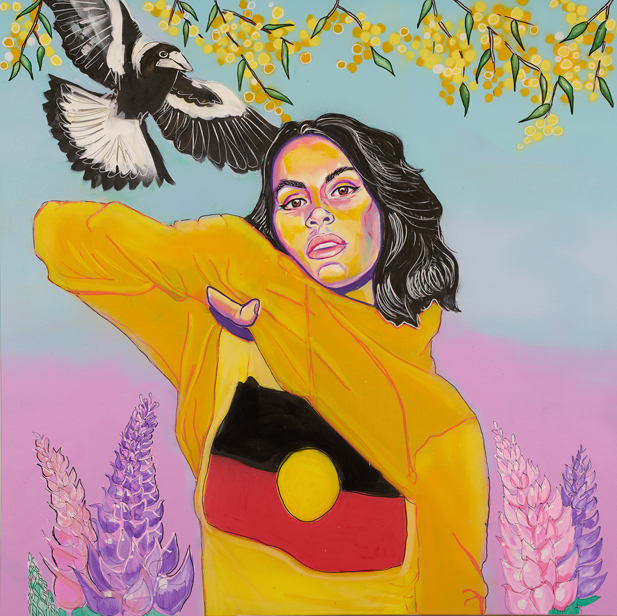 "She is of Irish, Scottish & First Nations heritage Bundjalung and Biripai. Working also as a writer, actor, model and activist; she co-founded NFP charity The Rough Period with friend Jasmine Coronado in 2015. Exhibiting her work over the last 9 years at China Heights Gallery, Ambush Gallery, Comber St Gallery, District 01, Yellow House, Gaffa Gallery, Era Gallery and 107 Projects. Graduating with a BFA in Painting at The National Art School, Darlinghurst."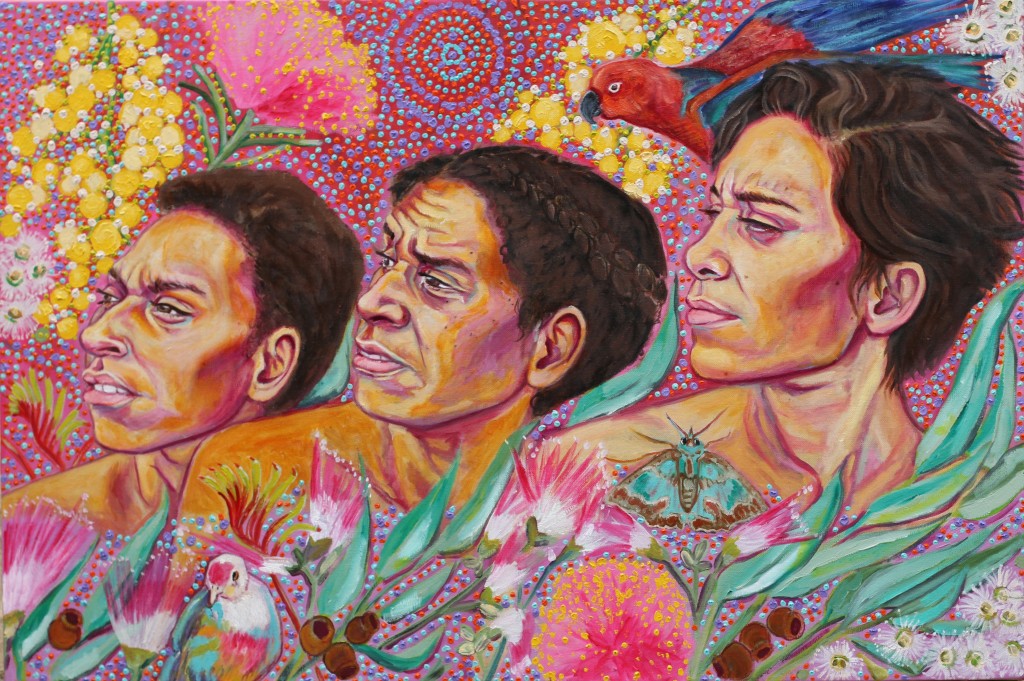 Cragg most recently had a show at one of our favourite spots, Backwoods Gallery. Make sure to check out her work and where she'll be exhibiting next!
Follow @nonicee and find out more about Noni here.
3. Sophie Joyce
Art photographer Sophie Joyce points the camera outwards to look inwards, using her lens to capture inner emotional landscapes. Through her portraits and still lifes, Joyce has been able to capture her subjects with striking corporality. Joyce's body of work elicits trueness that is embellished by the presence of the camera, Whether it's an image of twisted metal or a bare body resting in a nest of bed sheets. The last few years have led the Sydney-based artist through a series of exhibitions, each exploring an area of resonance, from the inability to part with feelings, reclaiming reality, and the politics of overstepping sexual boundaries.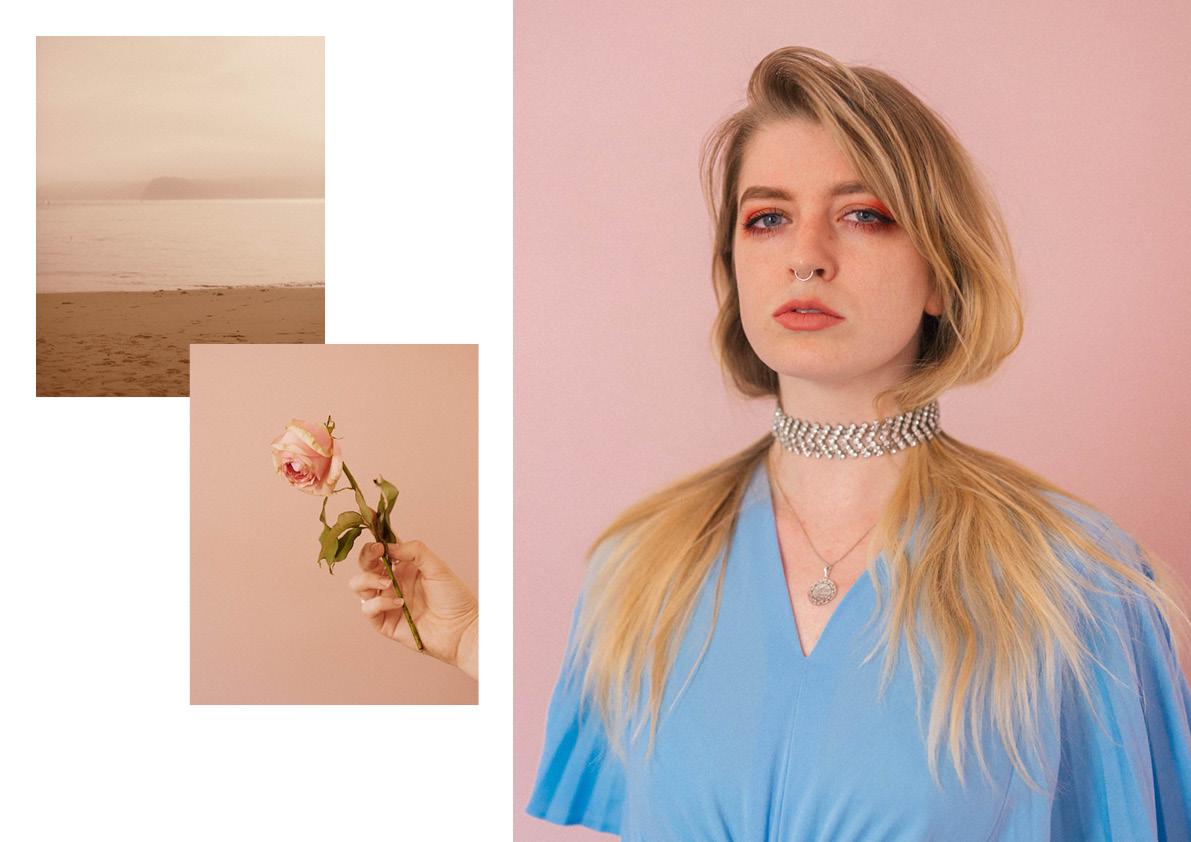 Recently Joyce has been prolific with her personal body of work and pieces for commercial clients, with more coming in the future!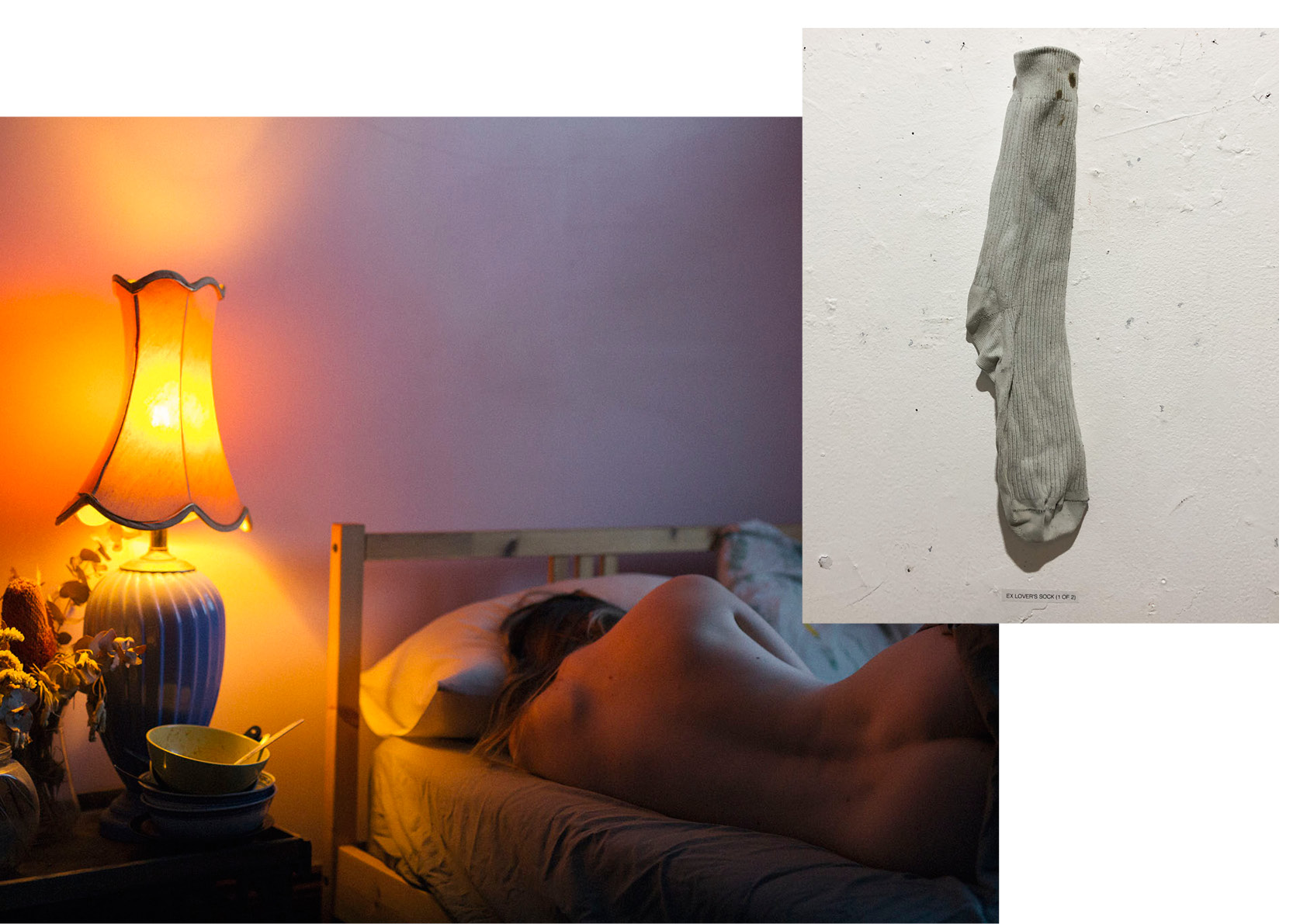 Follow @sophiejoyceart and find out more info here.
4. Georgette Stefoulis
Everyone stop what you're doing and check out the work of artist Georgette Stefoulis! Based in Sydney, her work has been causing art fans to cackle and lean closer for inspection in equal measure. Each of her pieces effortlessly combines the worlds of kitsch, DIY and low brown into a wholly unique voice. Have a little read on Stefoulis below: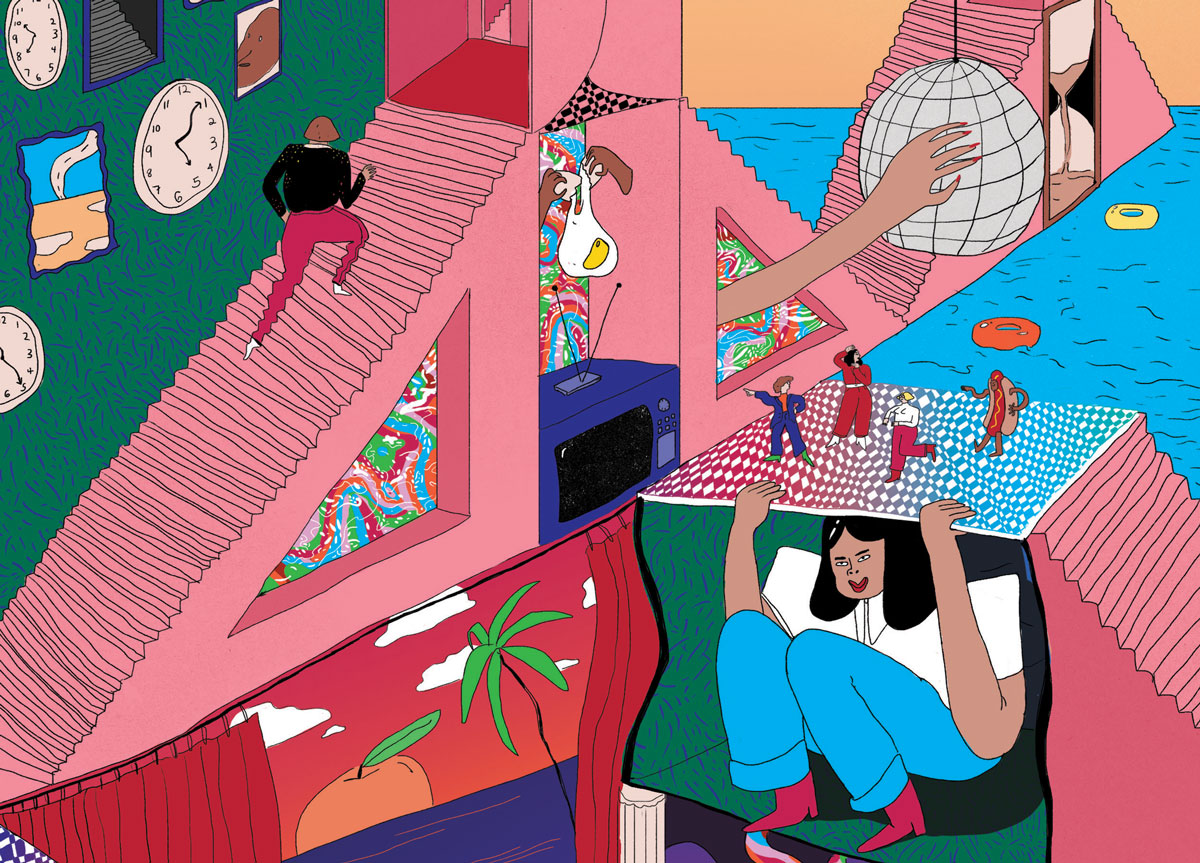 "Georgette is an exhibiting artist, freelance illustrator, and comic maker with clients such as Fan-Force Films, The Lifted Brow (magazine), UTS Vertigo (magazine), and UTS Student's Union Association.
Georgette possesses advanced working and technical knowledge of Adobe Creative Cloud, Apple Final Cut Pro X and Harmony.
She loves to dress in what she has dubbed as 'Clown Couture' and would die for Barbara Streisand."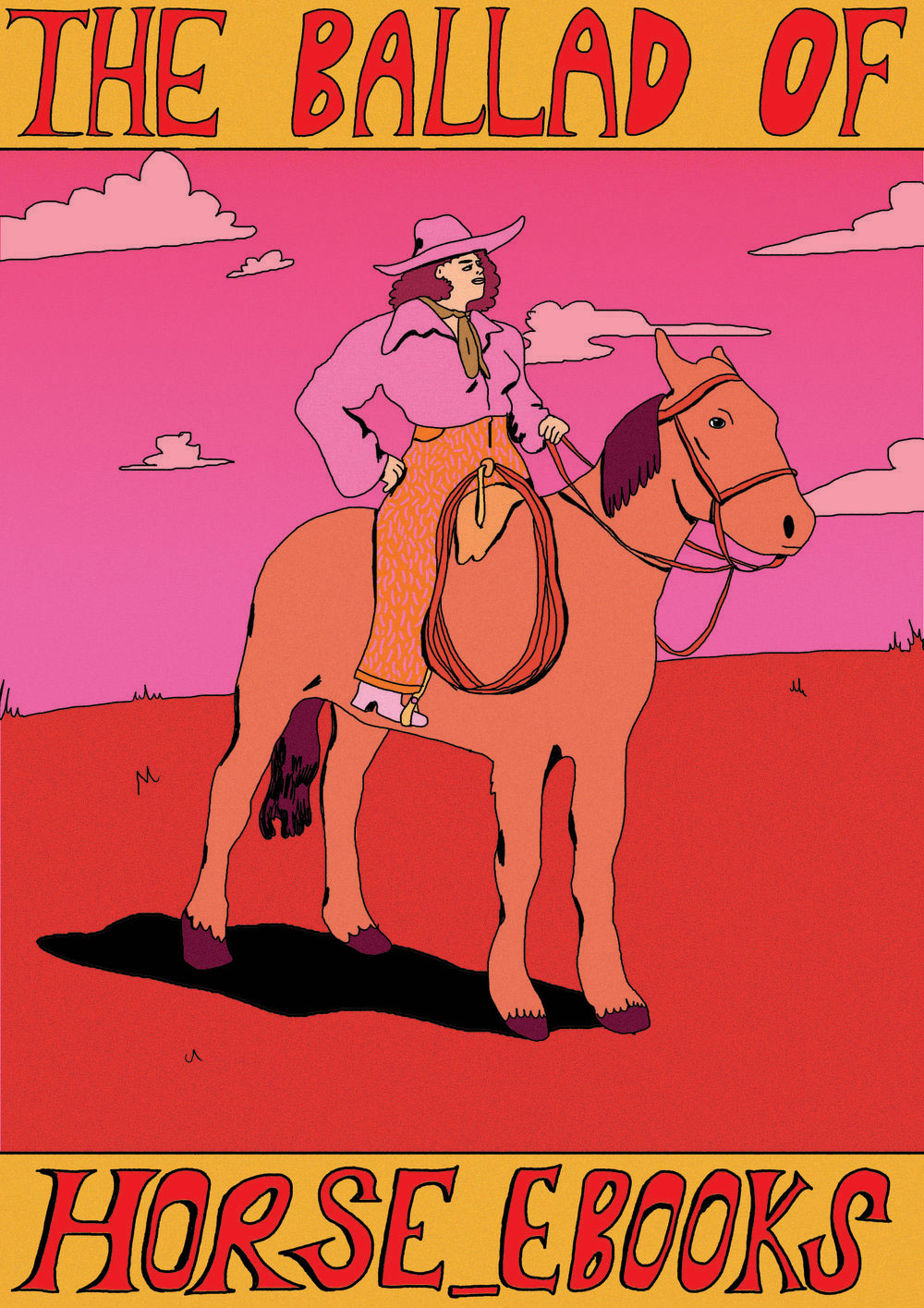 Stefoulis is also one half of Hag Mag, one of the best indie publications you will ever read! We did a little look at our interview with them, which you can read right here.
Follow @georgettestef and find out more info here. 
5. Leanne Xiu Williams
Artist Leanne Xiu Williams is redefining what portraiture can be in Sydney. Her  portraits detail the dichotomy of the human form with a palpable closeness. Small moments like a woman staring fondly into the distance or hands clasping a cloth are rendered softly with earthy tones and eloquent brush work. Read about Williams below.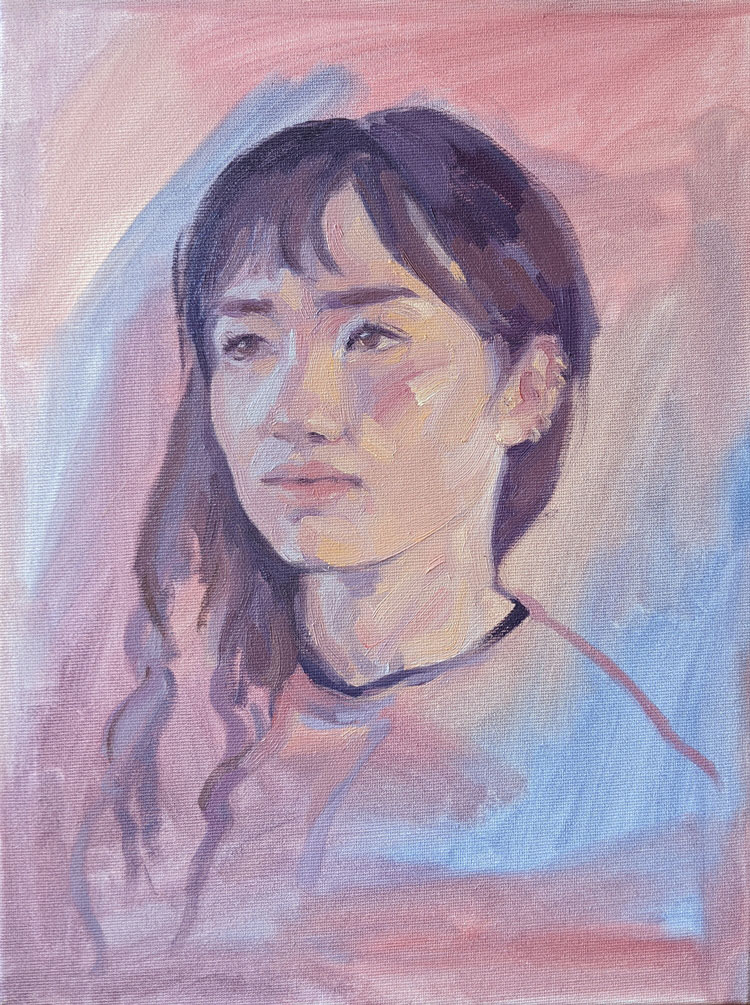 "In 2020 she graduated with a B. Arts in Art History and Japanese from the University of Sydney. She is principally interested in exploring the expressive potential of the human form through figurative interrogations and intimate portraits. She also enjoys dabbling in the occasional still life".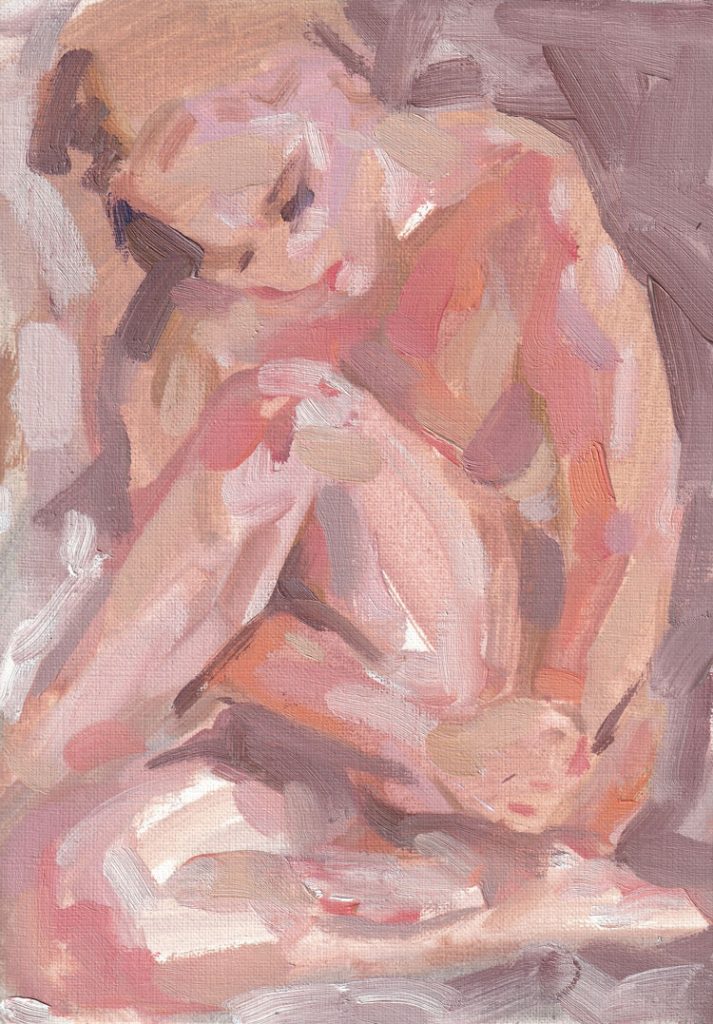 Since her last solo exhibition 'Threshold', she has been in the studio busily creating more work! Williams recently was named as an online finalist for the Lethbridge 20000 Small Scale Art Award! Big congratulations from us!
Follow @leannexiu and find out more info here.