An intergalactic sampler of groovy delights.
Don't know about you, but the latest track from Sydney duo Cosmo's Midnight, 'Yesteryear' has somehow wormed its way onto just about every one of my Spotify playlists. The tune combines that 70s funk rhythms and percussion with the vocal and synth trimmings of modern psych perfectly. It's the kind of song Kevin Parker would chuck on after a couple of lines (don't deny it, Kev).
The accompanying visuals, which were shot during COVID-19 restrictions, see Cosmo and Pat embark on an excellent DIY adventure as they turn some lemons into lemonade (figuratively, though I'm sure a Cosmo's lemonade stand would pop). Here they team up with their creative network to produce a video that may not have the highest production value, but it certainly entertains.
https://www.youtube.com/watch?v=OyZ_bt2Slas
To celebrate the release of 'Yesteryear' we thought we'd sit down with Cosmo and Pat and flip through some vinyl. Of course, that too was hindered by COVID, so we remotely fingered through their records… Check it below, presented by Jim Beam: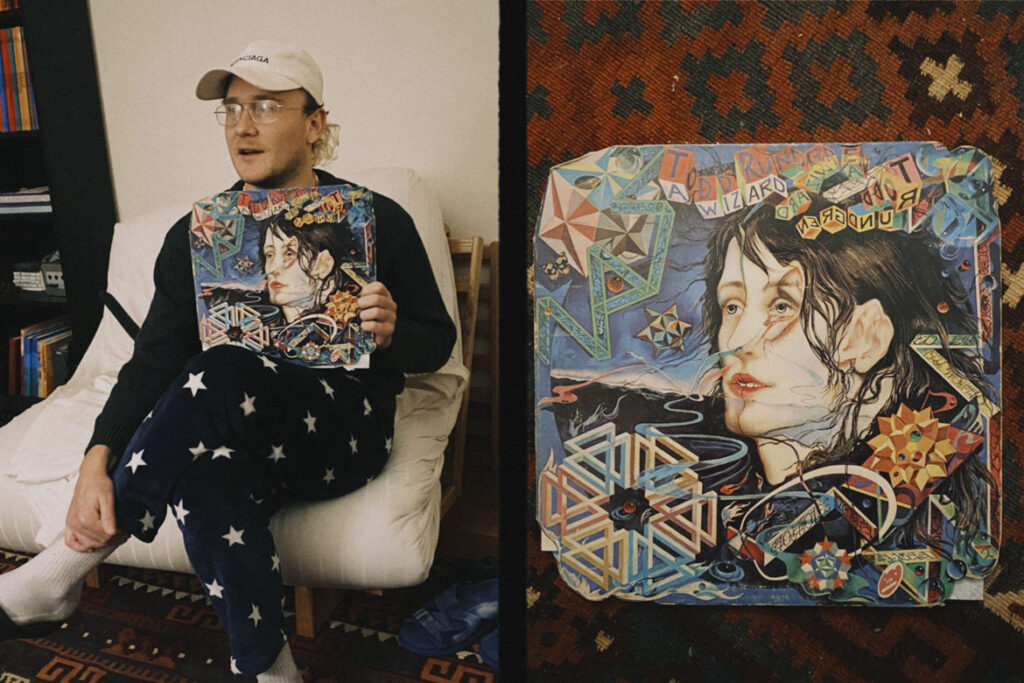 Todd Rundgren – A Wizard, a True Star (Cosmo)
We discovered Todd Rundgren off his album, Something/Anything, specifically by listening to his track, 'Hello It's Me', which is just a great pop standard. It was kind of influenced by a lot of ballads at the time by John Lennon, Elton John and stuff like that. But I actually really love his album A Wizard, A True Star which has got some crazy psychedelic, synth, pop rock, progressive, anything you want to call it. It's just really innovative, and it's got a sick album artwork. Check it out.
Oh, yeah. I remember also noting that Kevin Parker said in an interview that Todd Rundgren was a big influence on him. I feel like you can hear that listening to this album in the way its drum sound, the synths and the guitar are meshed together. Definitely worth listening to that with that in mind.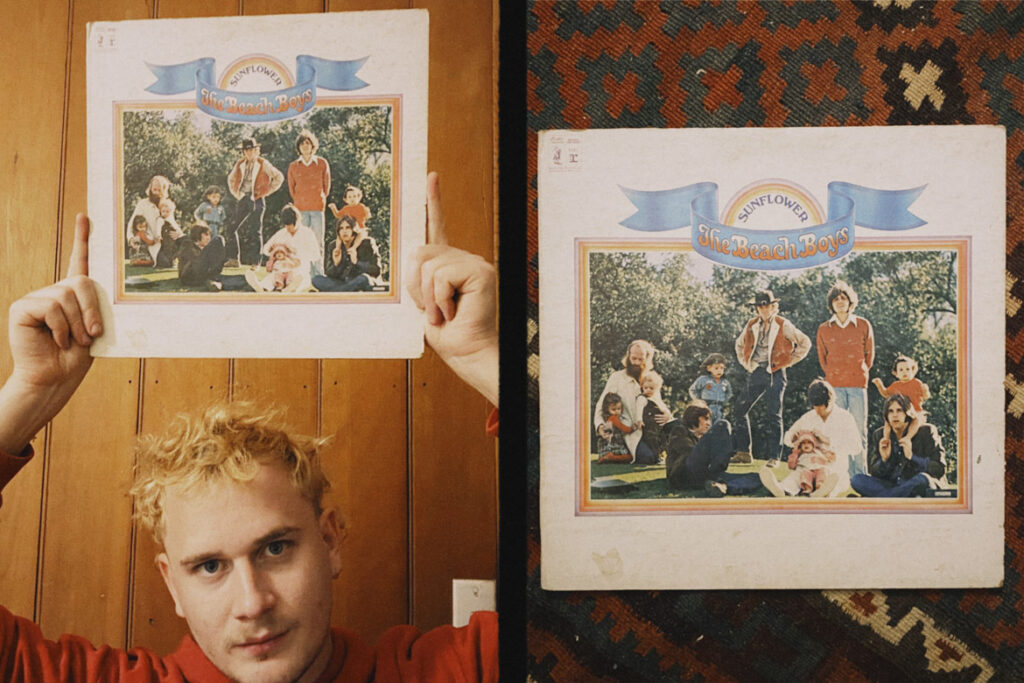 The Beach Boys – Sunflower (Pat)
So Sunflower is one of the later albums by the Beach Boys and it wasn't really critically or commercially received well, but I really like it because it's… Well, they'd released so many albums at this point, and this is where they kind of started moving into a new direction.
I feel like it was on a tail end of psychedelic rock movement, kind of coming to a winding down and they kind of left a little mark on that with this album. And I particularly like 'All I Want To Do' and 'Slip On Through', on this record. And I feel like, especially, 'All I Want To Do' has had a bit of an influence on my song-writing, personally.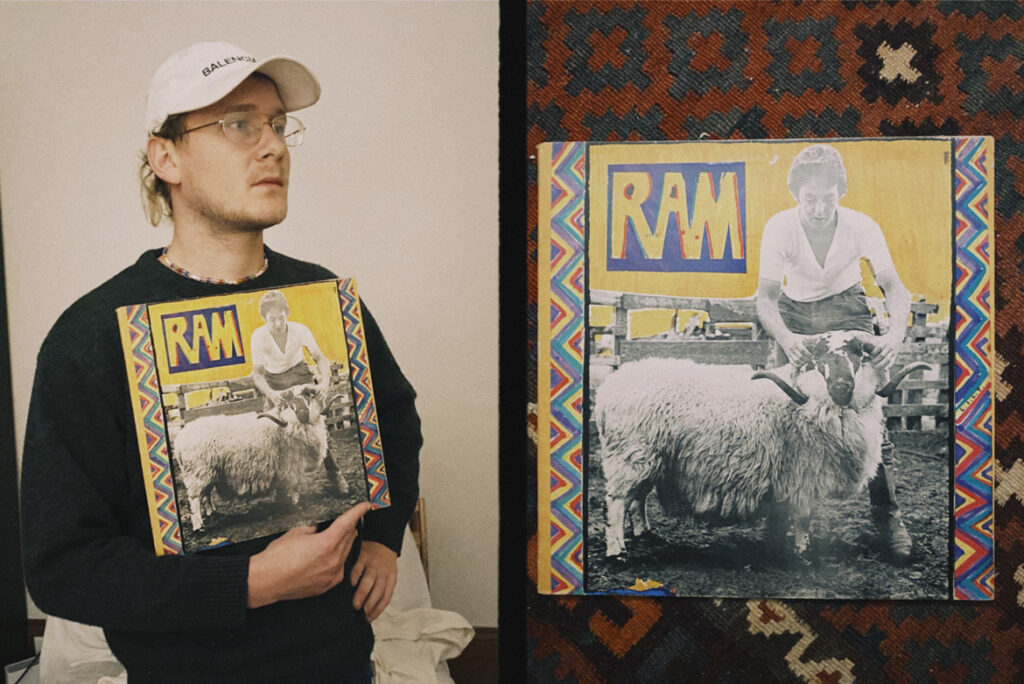 Paul McCartney – Ram (Cosmo)
Ram was Paul McCartney's first solo project after leaving the Beatles. I think he had a bit of beef with John Lennon. I think that's referred to one of the tracks, 'Too Many People'. But yeah, he put out this album with his wife, Linda, and after this, he went on to make the amazing group Wings, which I love.
But I think it's worth listening to this kind of transitory album that he did in between those moments, and some of my favorite tracks he's ever done are on here, like 'Backseat of My Car', 'Uncle Albert/Admiral Halsey' and 'Ram On', which has got a cute little ukulele moment. I think it's definitely worth listening if you want to hear the powerhouse of the Beatles that is Paul McCartney, at his best, by himself. Thank you.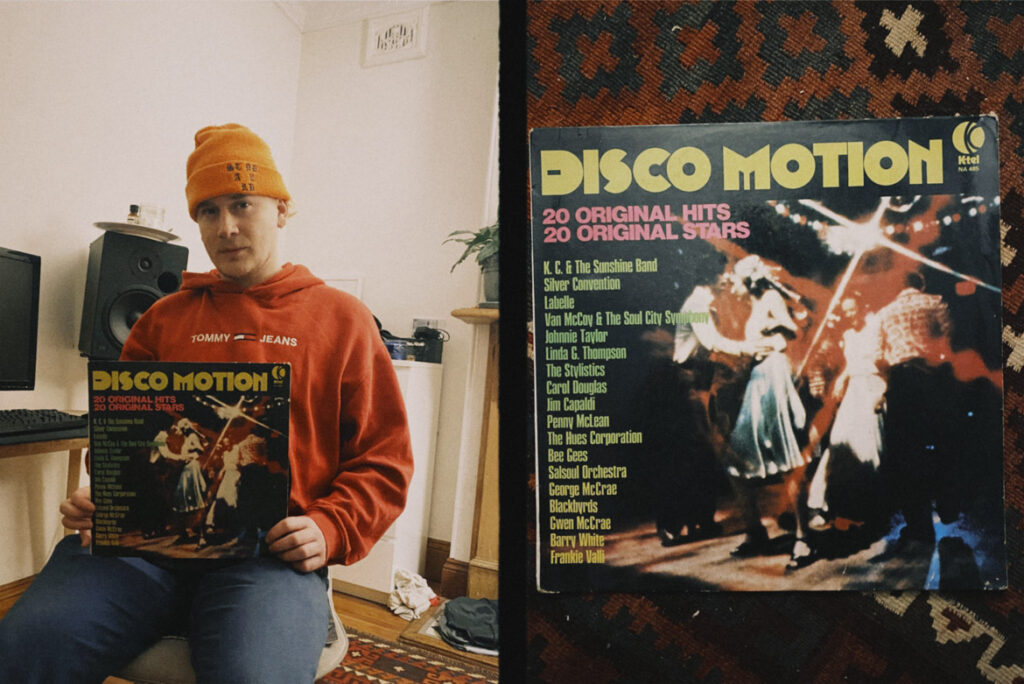 Various Artists – Disco Motion (Pat)
So Disco Motion I feel covers our obsession and deep inspiration with disco music. And this compilation has a bunch of the greatest artists on it. So it's a really good intro to discover if you don't really know all that much about it. It's got Gwen McCrae, it's got Silver Convention, KC and the Sunshine Band, The Stylistics, the Bee Gees, and Hues Corporation.
They're all massive artists in their own right, but we actually rinse a lot of these in our DJ sets, like you hear Gwen McCrae 'Keep the Fire Burning', 'Funky Sensation', in our sets on, 'Get Down Tonight' by KC and the Sunshine Band, especially with like the gang vocals and just the overall vibe is the big influence on songs like 'Have It All' and weirdly enough also our song with Matthew Young, 'It's Love', was inspired by that. So yeah, if you like our music, maybe you want to listen to this stuff on this record.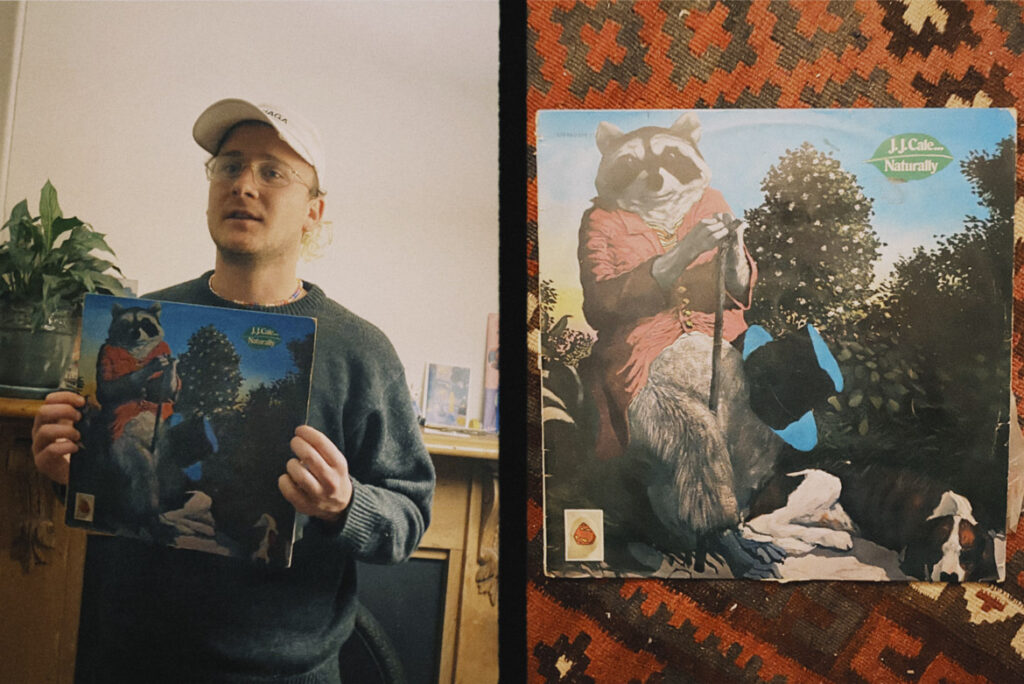 J.J. Cale – Naturally (Cosmo)
So J.J. Cale is a swamp rock blues artist from the 1970s. He put out his album, Naturally, in 1972, I think. This whole album kind of deals with different aspects of living in a southern part of North America, like New Orleans, that area. This track, 'Magnolia', for me is just so effective. It's so simple. The lyrics are just so beautiful in a romantic sense. They kind of deal with the idea of the bird singing, the whippoorwill, and the magnolia tree and just missing a loved one.
I feel like it's basically two chords in the entire track, and it just does so much and shows how effective something can be when you don't overwork something and do the most with what's at hand. Yeah, which is I think what we've definitely tried to tie into our music.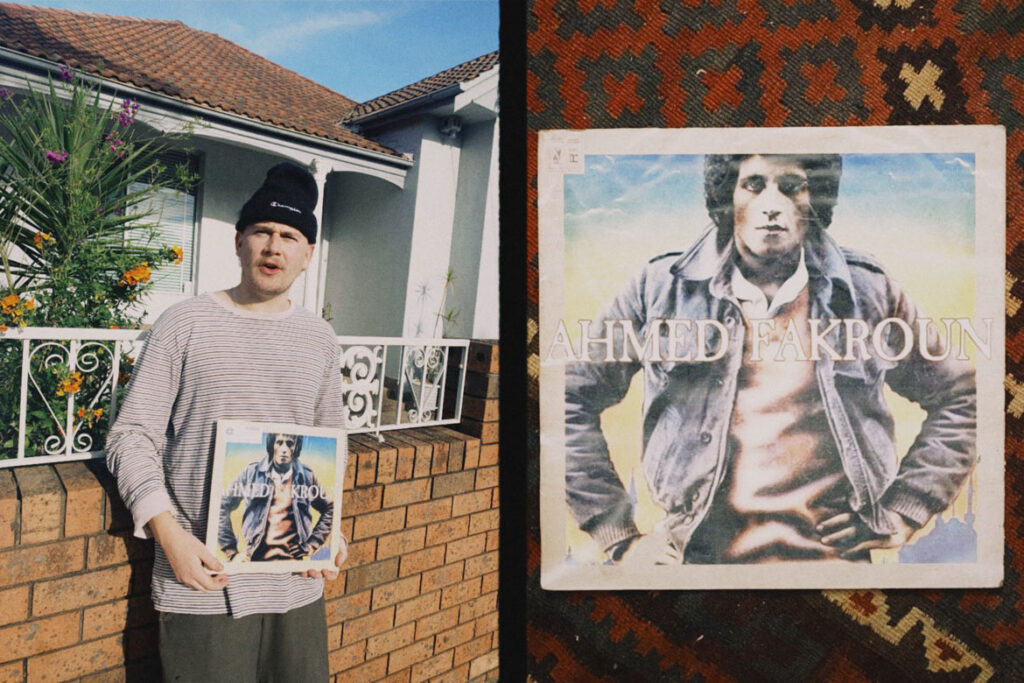 Ahmed Fakroun – Awedny (Pat)
Ahmed Fakroun encompasses so many styles. I hear some Silver Convention. I hear some Bee Gees in his production, but he's just a completely unique player. He's a pioneer of Arabic world music, but he definitely exists in disco and funk as well. So, basically I particularly lean to 'Nisyan' and 'La Ya-Hob'. I can't remember the factual name, but also the title track 'Awedny' is a real banger.
He's a multi-instrumentalist and combines all his talents into writing these real funky songs. They've got flute. They've got funky flute. They've got this weird wind instrument. I don't really know what it's called. It's like a saz or bazook or something. And he plays some esoteric drums from where he's from. And this record is so damn sampleable. It's fire. I definitely recommend it.