Having dealt out their share of punky bangers over the past couple of years, it seemed about time we flipped the table on Life After Football.
The latest tune from the sixpiece, 'William Morris Years, The' sonically carries on from their 2019 single 'Logsplitter' – guitars interweave with impassioned vocals on a bed of unrelenting drums and bass. The chorus is a typically punchy melodic moment from the lads, with the energy from frontman Dale Halliday's vocals reaching out from the speaker and invading our brains (in the best kinda way, of course).
Listening to the track it's hard to not get a little sad that live music is yet to return to its former glory, as we can only imagine this one going very hard in the stuffy band rooms around the country. Oh well, at least we still have vinyls… and so do the LAF boys. Check out some of their favourite wax pizzas below, presented by Jim Beam:
https://www.youtube.com/watch?v=K6MhKX-bXRY

AC/DC – Powerage
Yore: There's just something about inheriting dad's AC/DC vinyl. A formula figured out from the start. Rock beat #1, and that riff that features on every AC/DC song. Bon Scott for life. This is from a very special time in music when being in a Rock and Roll band required you to only sing about being in a Rock and Roll band.
Steer: Also Germans really love AC/DC.
Stanton: Hey Yorey, do you remember that band from Newcastle called Powerage who were a bunch of kids mentored by the drummer of the Screaming Jets.
Yore: No.

Bloc Party – Debut EP
Stanton: so I have chosen Bloc Party's first double A side EP. She's Hearing Voice and Banquet are ridiculously good tracks- these guys took the best bits of post punk and made it listenable. This was released around 7 years after the Newcastle Knights won the Grand Final.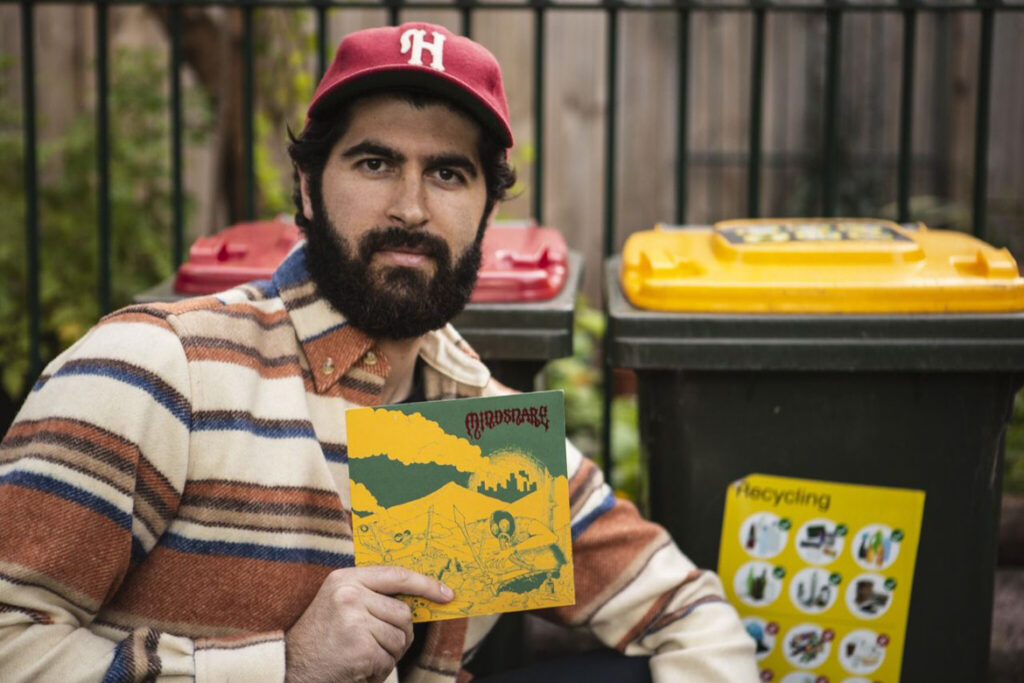 Mindsnare – 'Gasman' 7-Inch
Steer: well as the saying goes "Mindsnare are objectively the best band that Australia has ever produced and if you disagree you can leave this dinner party."
Lohmeyer: This music is dumb and I don't love it, but I love you and I love that you love it.

Red Hot Chili Peppers – One Hot Minute
Taylor: I was thinking of saying something like this: Unique, weird and wonderful – hadn't heard anything else like it at the time. This band and Flea in particular, is one of the reasons I picked up a bass.
Stanton: Boring, self-obsessed and narcissistic – I hadn't read a biography like it at the time. This band, and Scar Tissue in particular is the reason that I stopped reading auto-biographies

Laurie Anderson – Big Science
Steer: honestly I don't know who this is.
Lohmeyer: I think you're really going to like it. She's a genius. This is her first album but you should listen to the ones where it is all storytelling: there's The Ugly One with the Jewels, and then there is the one about her dog.
Steer: but you've chosen this one?
Lohmeyer: yeah well this is the only one I've got on record. They're all good. I really felt the pressure to have the record for this thing.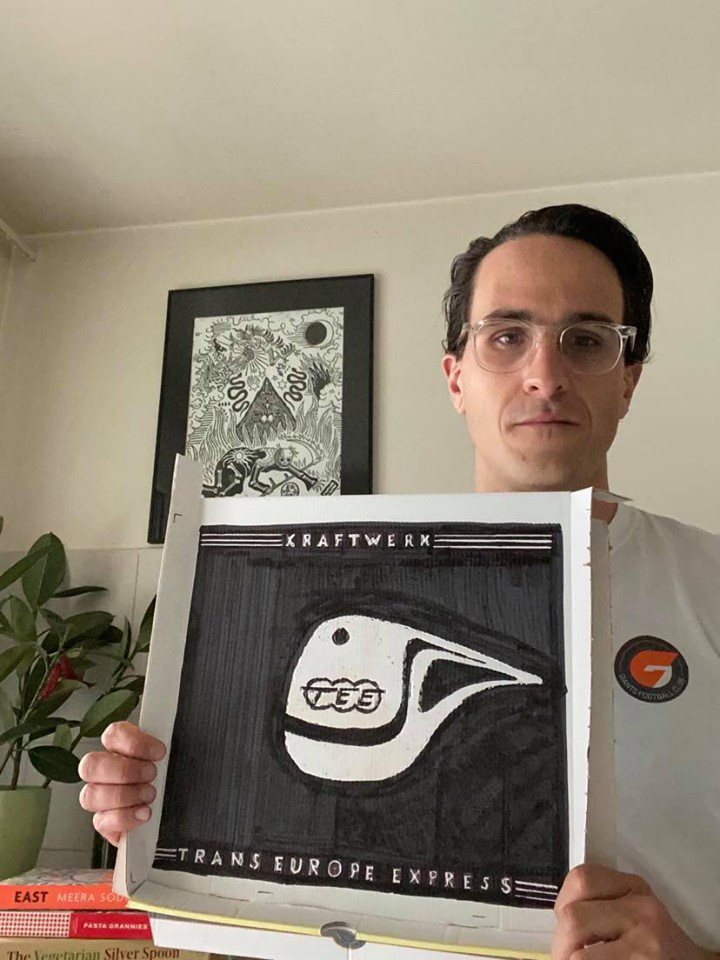 Kraftwerk – Trans Europe Express
Halliday: TEE rules because it feels like a complete package. Everything is deliberate and fits and is necessary. I like how it uses repetition and space heaps, but it never gets boring and actually commands your attention. It's witty and playful, but also heavy in bits without being heavy'. It's one of the only albums that I get sad when it ends. I like to put it on when I run, and I feel like I'm the train.
Steer: I ran with Dale once and it was a nightmare. He's like a greyhound. He's all gristle and sinew, lean as a whippet and moves like it. I had buckley's and none of keeping pace and I knew it after about 20 metres. And he's a chatty bugger which is the worst when you're running. He's telling you all about the time he tried a Jason Akermanis style handstand in year 8 and kicked our vice principal and I just wanted to go home.