Here are the albums that shaped Salarymen.
In the space of two releases and a handful of pre-iso shows, Sydney's Renee de la Motte and Thom Eagleton AKA Salarymen have attracted their share of media praise, a handful of streams and a small army's worth of fans – ourselves included. Swapping vocals between them, with a '60s guitar-pop leaning, they're filling that modern-day Lee Hazlewood & Nancy Sinatra space nicely and have the melodies to back it up.
Their latest tune 'That Man', which follows their debut bop 'Please', sees them lyrically explore the pitfalls of a toxic relationship, with a moody harmonic backing. "This song was written about a friend of ours who was trying to get out of an abusive relationship," Renee says. "I wanted the vocals to reflect the frustration of watching someone close to you become so manipulated, that they start to excuse unacceptable things. The lyrics follow them through their slow and tumultuous break-up, as it starts to affect their relationships and eat away at their confidence."
https://www.youtube.com/watch?v=1aj2SqC1YyM
We caught up with them recently to chat about the wax pizzas that informed them musically and the artists they've looked up to over the years. As you might expect there are plenty of early 2000s classics and even an indie-electro crossover. Check it out below, presented by Jim Beam: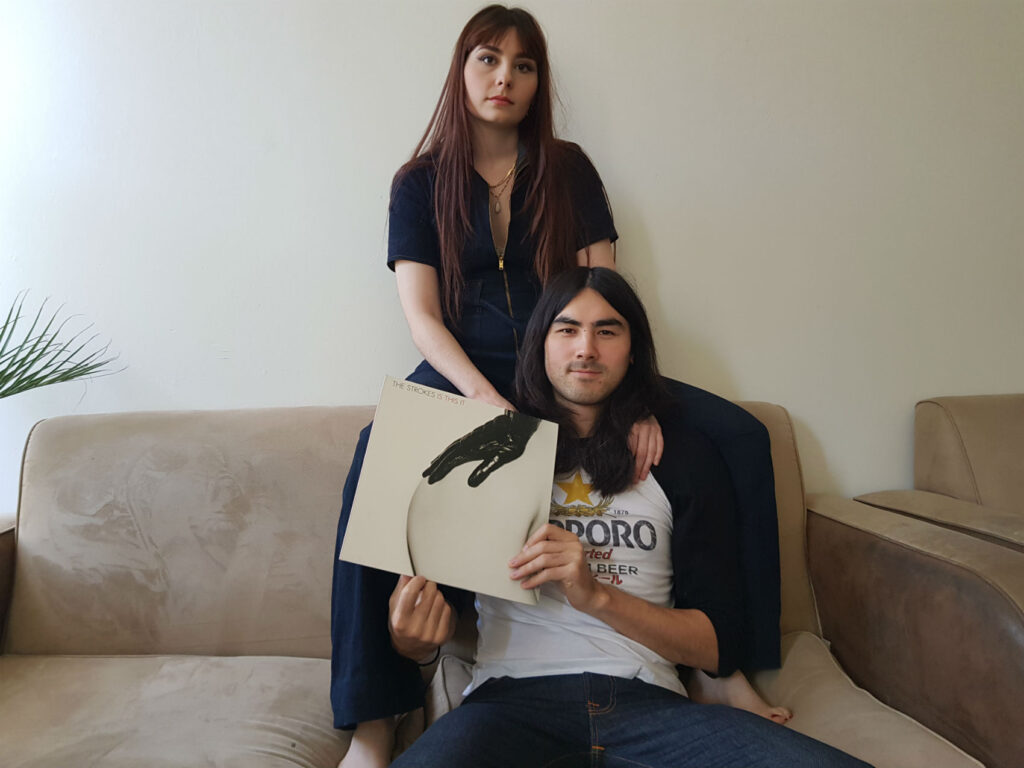 The Strokes – Is This It
Renee: I'm sure we're not the only ones that can thank The Strokes for providing the soundtrack to our teenage years. Everything from the way we dressed, to our attitude to life and relationships was influenced by this band. One of the main reasons this record connects so much is Julian Casablancas' ability to carry across the feelings of being jaded, disappointed and angry, all while laughing it off at the same time. It's so authentic.
This record has been there for the most unbearable and anger-inducing times, but also on the best days of our lives so far. They purposefully chose to record in a dingy basement in New York, and that lo-fi grittiness really shines throughout the record.
Thom: Fun fact – the first band I ever played in actually used to perform the song 'New York City Cops' and claim it as one of our own originals to unsuspecting crowds.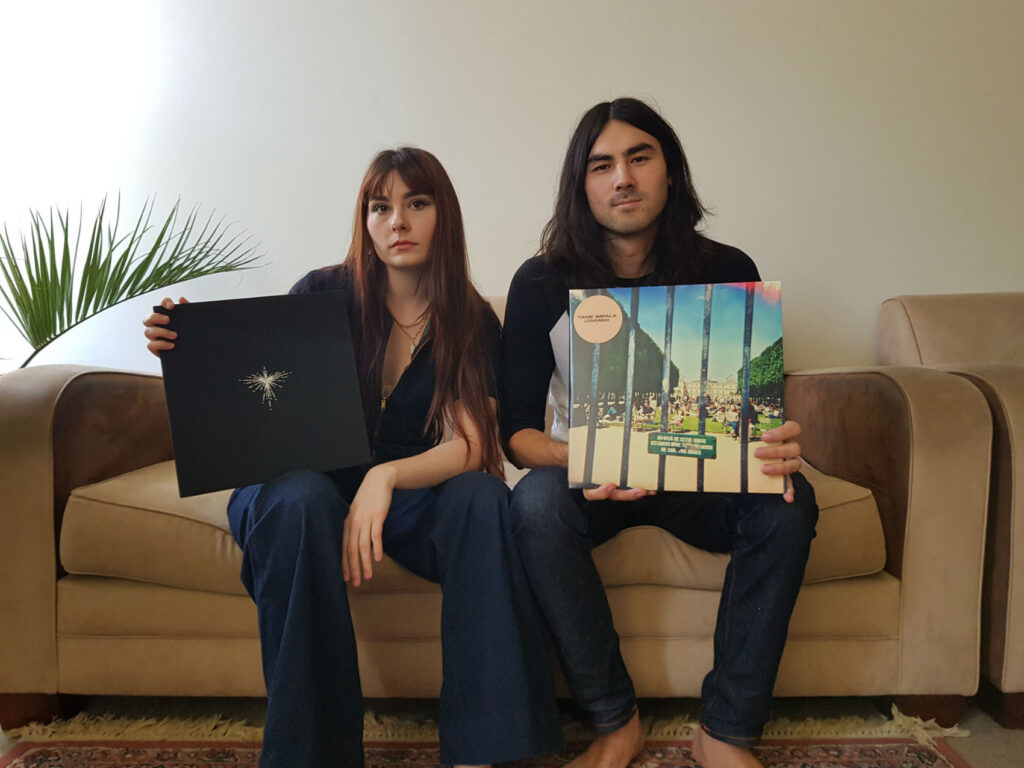 Tame Impala – Lonerism
Renee: This record came out when I was 15 – and it couldn't feel more real for me at the time. Mid-week, I felt trapped in a suburban Catholic school with very few people I could relate to and on the weekends I was getting up to all sorts of mischief in the city.
Thom: The thing we love about this record is that it was an exciting step in a different direction for Tame Impala. You can hear the progression of Kevin Parker trying out new sounds and adding new layers to create epic songs like 'Apocalypse Dreams'. It stays true to their psych rock foundations but also reveals some electronic elements starting to come through. You can also start to hear Kevin's crossover into the catchy pop world he's found himself in now. We've been listening to Tame Impala a lot lately and it's seriously influenced a lot of our recent studio purchases such as a Roland Space Echo and Juno synth.
Karen O & Danger Mouse – Lux Prima
Thom: When we first heard this album we were pretty blown away. It just oozes cool and we remember discussing how it would fit so perfectly as the soundtrack to a spaghetti western film. The record features two masterminds from different musical worlds coming together (Karen O from the Yeah Yeah Yeahs and Danger Mouse). 
Renee: We weren't totally sure what to expect from it – it's still got that hint of Karen's wildness in the vocals, but it's combined with these super rich, cinematic soundscapes drenched with analogue synths and serious grooves. It's so lush – it instantly transports you to another place, which is what great music should do. This album is collaboration at its best.

Radiohead – OK Computer
Thom: This is one of the most unique albums from one of the most creative bands to exist. It perfectly captures the feeling of alienation within modern society, which is not exactly easy. It's definitely one of those albums that you have to listen to a few times and then it suddenly clicks how great it is – like the second track 'Paranoid Android'. It's one of the closest things we've had to 'Bohemian Rhapsody' in recent times. 
Renee: We have a great memory of hearing one of the tracks from this album called 'No Surprises'. We were at Splendour In The Grass one year and the song came on in between bands and the entire amphitheatre broke out singing the song in unison. It was actually one of the highlights of the entire festival.
The Beatles – Abbey Road
Thom: We found this record in Renee's uncle's house – it wasn't even in a sleeve, just hiding in the draw, so it's definitely got some scratches here and there. It's one of the most well known albums and for very good reason. From start to finish Abbey Road is in our opinion the most "complete" album of all time. If only they removed 'Maxwell's Silver Hammer' it would be absolutely flawless haha. 
Renee: Every note, every chord and every beat serves a purpose, we can't imagine what it would have been like to hear this for the first time in 1969. Even 50 years later it's still as relevant as ever. We were lucky enough to see Paul McCartney when he came out a few years back and it was totally nuts to see an actual Beatle in real life. He wasn't some old broken down rock star either – he absolutely slayed it.