We caught up with Paddy Harrowsmith AKA Green Buzzard to pick through some of his tastiest wax pizzas.
After a couple of spins of Green Buzzard's debut record, Amidst The Clutter & The Mess, you quickly realise there's a firm grounding in New York indie rock and low-fi garage. The album's four to the floor beats, fuzzy guitars and spacey guitar licks make it feel like a vintage gem that you might stumble across in a record store in the middle of nowhere (or perhaps the Blue Mountains). Yet, it's far from being a throwback.
Harrowsmith keenly reshapes the familiar tropes with some slick production and some collage-like vocal line. He seems to write vocal melodies like his guitar lines; they're unpredictable and reliable at the same time, they take you places, and most of all they're hooky. It really does feel like there's no low points or slow parts on the album, which probably the most notable takeaway.
https://www.youtube.com/watch?v=t1RVrV5KQkQ
As if we needed any more encouragement to remember these lines, he even busts out the acoustic guitar which it's hard to imagine anywhere near the Green Buzzard of 2015. It feels like an invitation to sing along, and is perhaps Harrowsmiths coming out from behind his well-documented talents on the electric guitar. Or maybe I'm tripping… Either way, we've pretty much got every bloody word down now, and you oughta too.
Head here to listen/buy Amidst The Clutter & The Mess and check out some of Paddy's favorite licorice disks in our Off The Record below, presented by Jim Beam: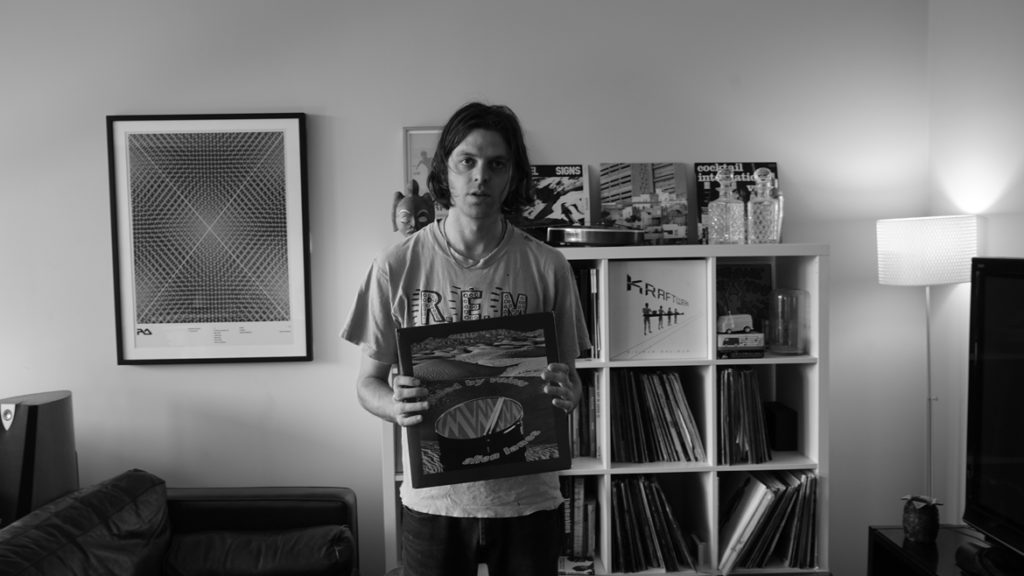 Guided By Voices – Alien Lanes
If I had to choose my favourite album of all time, this is probably it. Guided by Voices' Alien Lanes, probably one of my most listened-to albums of all time. I first listened to this one, I think when I was 18, or something like that, and for a long time, this was the only album of Guided by Voices that I ever listened to. Then I went way deeper and I've got like 10 or 15 of their records now, but for ages I didn't go past this one.
It's wild. It's schizophrenic. It's also got one of the best songs ever written on it, 'Game of Pricks', but start to finish, it's just insane. It's like they were the kings of garage lo-fi. I think Robert Pollard is like the mastermind of it all. He's probably my biggest inspiration for everything I ever do. But yeah, it's kind of their masterpiece.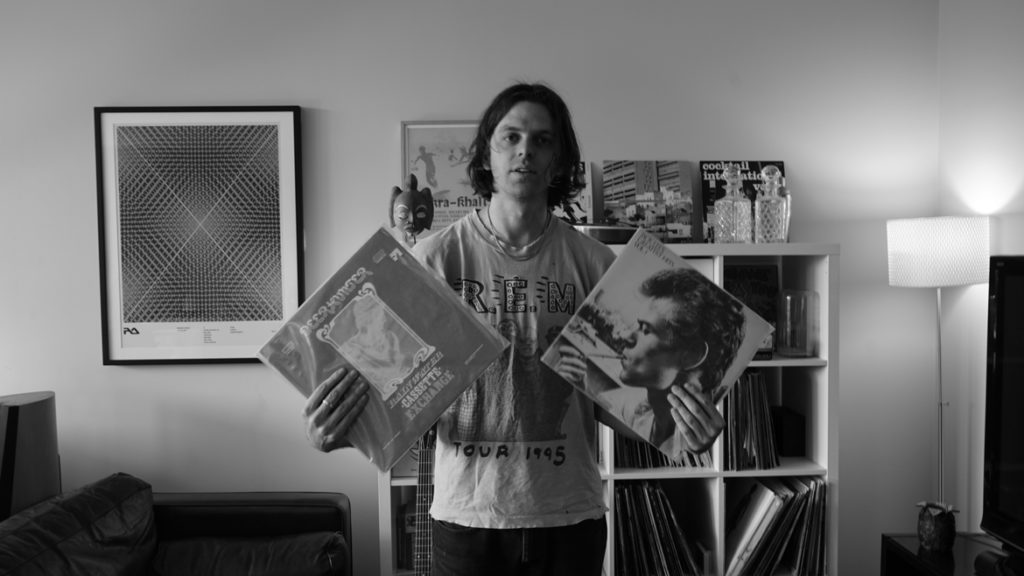 Jack Lee – Jack Lee's Greatest Hits Vol. 1
This album, actually it's called Greatest Hits Volume One, it was the only album he ever did. It's not his greatest hits at all. He was in another band, like a sort of early New York, punk band called The Nerves and they're like power-pop-punk sort of thing. He wrote on this album 'Hangin' On The Telephone', which was the Blondie track. So he's just a really cool motherfucker and this album is just so fucking great, start to finish and I listen to it a hell of a lot. But yeah, I love Jack Lee.
I actually found this one… It was kind of strange. My mum lives up in the Blue Mountains and you can't find it, it's not on Spotify, it's not on anything. And it was randomly in a record store in Katoomba and I couldn't believe it because I've been looking even online… And then this little record store in Katoomba had it. I'd love to know the story of how it found its way to Katoomba, but there you go.
Deerhunter – Rainwater Cassette Exchange
I love Deerhunter, I've always loved Deerhunter. They're one of my favorite bands, but this small little EP of just like, five tracks is probably my most listened-to of all Deerhunter. It's when I think he was just really desperately trying to be The Strokes, pretty much. It sounds like that. But the guy who recorded this, Nicolas Vernhes he's cool.
I actually loved the production on this thing. That's probably what I like most about it. And I did a track for my album with Nicholas Vernhes at this place, Rare Book Room, they recorded it. I hit him up purely because of this EP. And he's based in New York so I did one track with him towards the end of last year and it was this amazing little studio that I think he just sold actually, in the last month, but he had it for about, I don't know, 10 years, something like that. I actually asked him a bunch of questions about this EP and how he got a lot of the sounds and stuff like that, and so we ended up copying a few things, but that was a little bit of a dream come true to work with him. I've always wanted to, since this came out basically.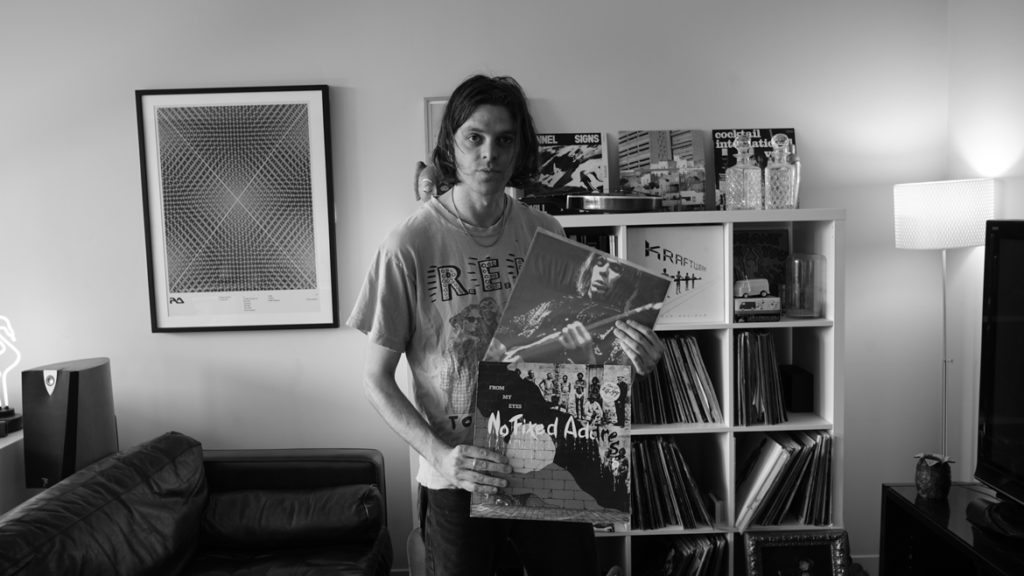 Sonic's Rendezvous Band – Live 1974
This is kind of like a supergroup. It's formed by Fred Sonic Smith who plays guitar and sings on it, from the MC5 and it's also got Scott Ashton from The Stooges playing drums on it. They formed this band after both MC5 and Stooges. This is a live album, but I think I've actually got the 7-inch somewhere… This is the only thing they actually released, this one song called City Slang, which is just a fucking perfectly recorded, classic Detroit rock track. I listened to it a million times. It's so fucking good. It goes for five, six minutes and it's just relentless. It's so good. But yeah, he's a really cool motherfucker.
No Fixed Address – From My Eyes
These guys were a '70s sort of, reggae-punk, all-Aboriginal band. And this is the only album they did, From My Eyes. They're really political on it, it's all about cops and stuff like that. Got one song called 'Pigs', which is like, fucking really cool. They went overseas and supported The Clash over in the UK, and there's some videos of them playing over in some sort of London punk clubs, playing that 'Pigs' track, from the '70s, and it's so wild. You see all these UK proper punks, people just watching this like, four Aboriginal guys… It's quite surreal. Playing this sort of reggae-punk track.