As you would expect, the Byron Bay outfit have a taste for the ultra-smooth.
With the release of their sophomore record caressing ears around the globe, Tora are proving the independent path is one worth travelling. Writing and producing the record by themselves, the four-piece also took the reins aesthetically, designing the album artwork and imagery. It's a hands-on approach that artists of their calibre rarely opt for, and you only need to listen to Can't Buy The Mood to realise their faith and vision is completely justified.
Dropping six singles before the album release is evidence of its strength, with the band offering a more refined sound than 2017's Take A Rest, but still packing emotive punches and euphoric troughs. Standout track 'Mother Forgot' embodies the crisp production and masterful songwriting of the record which is (clearly) one of our favourites of the year.
https://www.youtube.com/watch?v=dX0TcSzZLUM
But what about the records that Tora get behind? Check out below, where the group tell us about their dearest wax pizzas, presented by Jim Beam.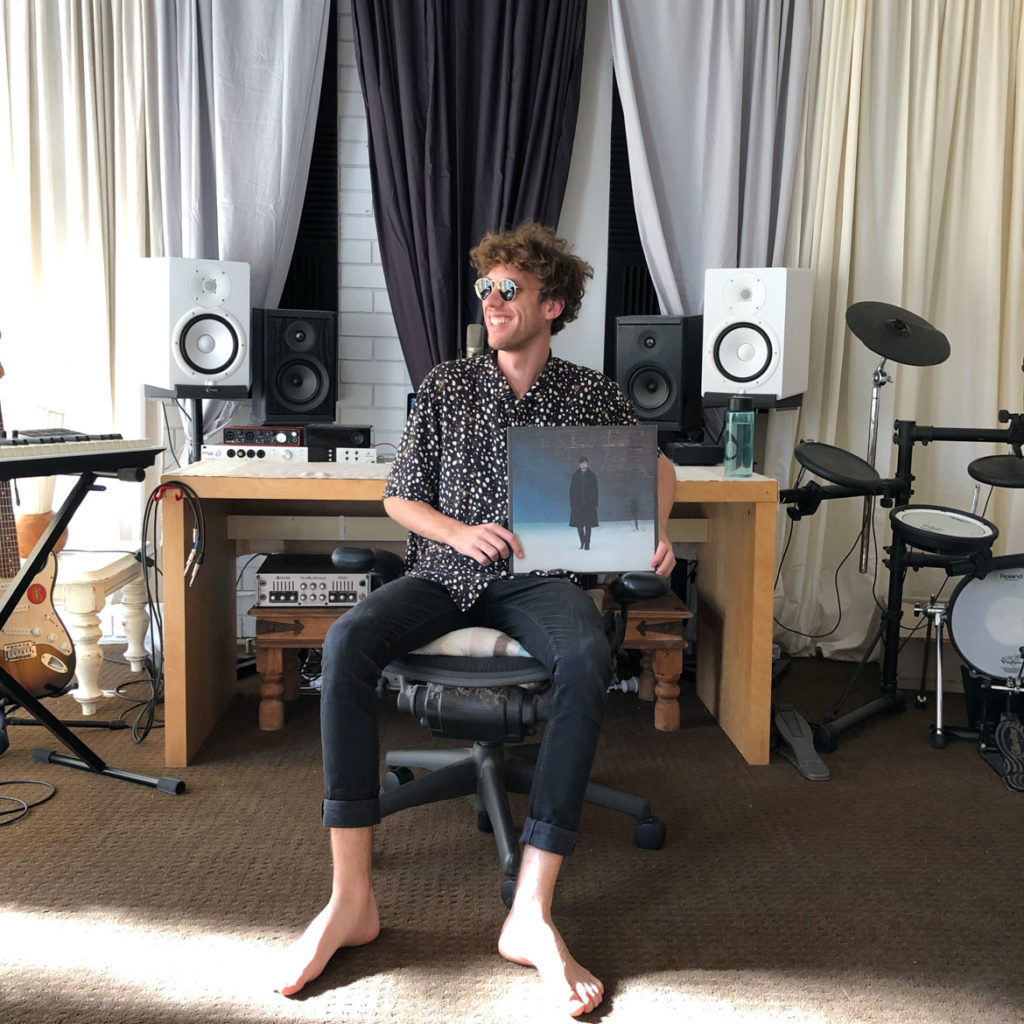 James Blake – Overgrown (Jo L)
Overgrown for me was a record that broke new ground. The sounds and production techniques that are layered through the album made me view sound in a new light, it helped me realize that there really are no rules, an artist can actually do whatever they like. I love how he breaks down the boundaries of genres and mixes influences from a broad spectrum to create an album that still feels relevant even today, 6 years after release.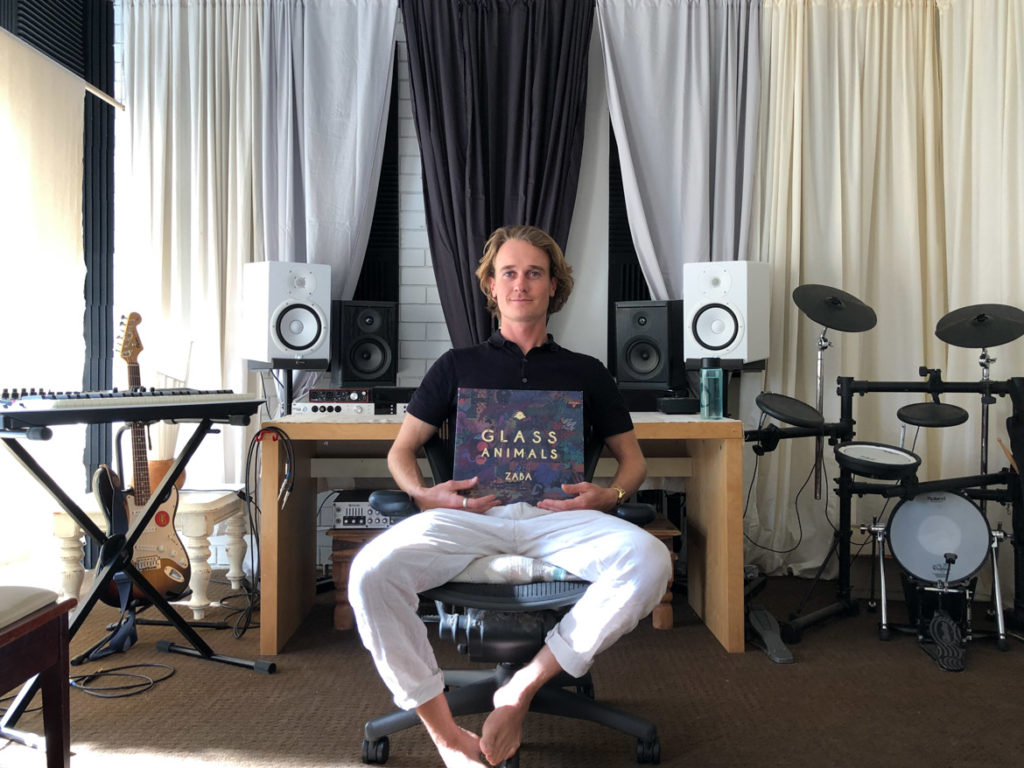 Glass Animals – Zaba (Shaun R)
The first time I listened to Zaba I was blown away by the soft vocal harmonies, hip-hop beats and intricate production. It's one of those albums you put your headphones on and disappear into the rich textural world of Glass Animals. Zaba holds a special part in my heart, I still remember driving to the beach in Byron on a hot summer morning blasting 'Black Mambo' or 'Hazey'.
Also While working on our EP Eat The Sun, we were blown away by the use of samples and how they managed to capture such unique sounds. This pushed us to get the zoom recorder out and see what we could come up with. We still use that technique to this day, each record is filled with textural samples that we collect.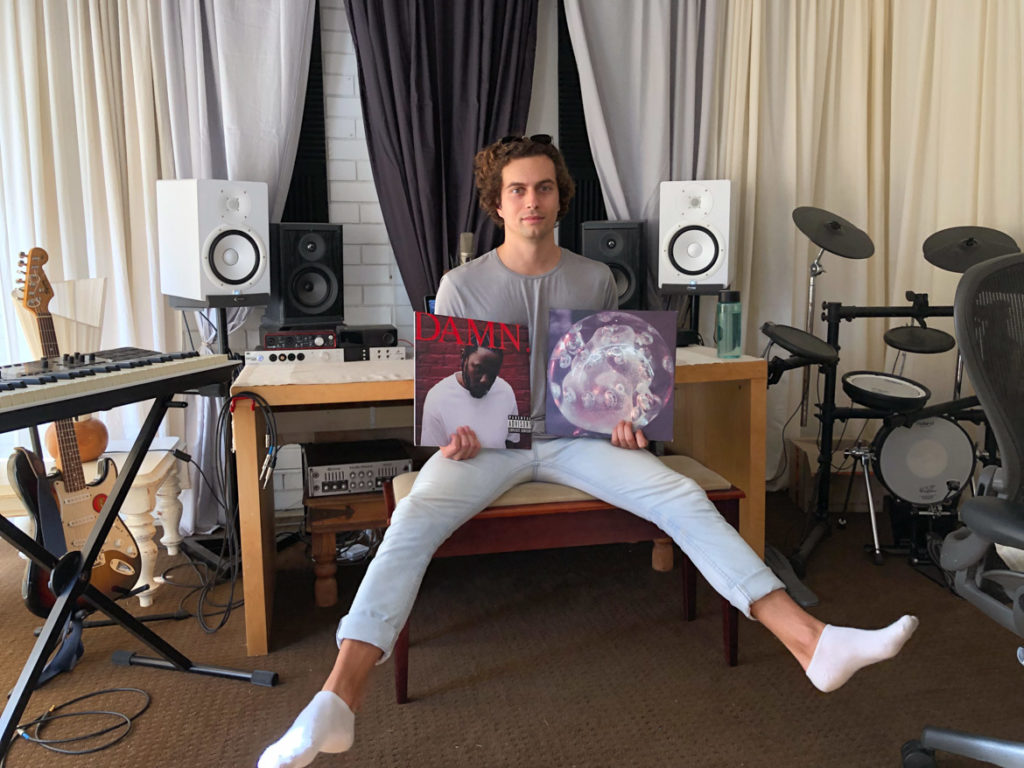 Darkside – Psychic (Thorne D)
Tantalisingly tasty guitar plucks tickle the inside of my lobes, gently molested by waves of gritty synth that swell and soften with methodic pulse. This may all sound rather dirty, but it should. The album is rich with low frequencies to excite our more sultry receptors, perfectly exemplified by 'Paper Trails'. The album offers a good balance of predictability and surprise cradling a listener form beginning to end but the main takeaway for me is the use of space between all the notes, very tastefully executed in my opinion.
Kendrick Lamar – DAMN.
DAMN. is pretty much an album made of singles. While all the tracks do work together to create a masterful body of work they all have strength alone. I've heard a few people say that this album was the culmination of many ideas Kendrick had been trying to communicate for a long time, and while he has already told some of these stories they had never been delivered in such a concise way. What ever intention he had for the album, it's a brilliant piece of work.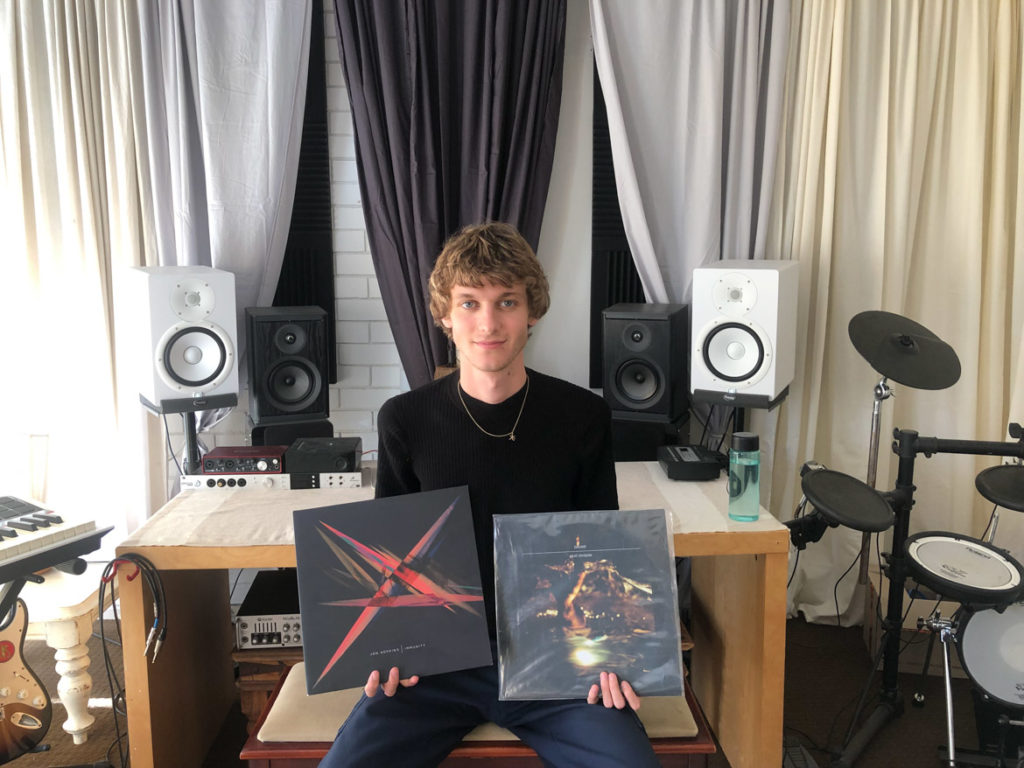 Dauwd – Heat Division (Jai P)
One of the first releases I heard to really make me fall in love with more dance orientated music, it became sort of an obsession following this period. It influenced the way I produce and write. Everything from arrangement, pace, and the unique way his sound design and percussion sounds seemed to intertwine and feel very alive, unpredictable and organic. I can still go back to this EP after years and notice something new to appreciate.
Jon Hopkins – Immunity
This record really does things differently, I think it will stand the test of phenomenally. Incredible gritty sounds paired with soft pads give weave together effortlessly. It's also always lovely to hear his classical roots come through in his records as a dynamic change from the relentless pace and mood of some of the harder tracks on this record. I think this records definitely gives an 'outer space' or 'foreign planets' feeling. I remember seeing a bunch of these tracks live at Glastonbury 2015 and losing my mind over it on a big system, big love to the man.