Having just returned after a six month hiatus, we caught Kimono Drag Queens guitarists Will Coleman and Zeppelin Hamilton to chat records.
After taking a break at the start of 2018 as various members of the group travelled around the world, Sydney psychedelic/world music seven-piece Kimono Drag Queens have just dropped new tune 'Acid Reign' and played their first shows since November supporting Stonefield.
https://www.youtube.com/watch?v=KalJQviVI5I
'Acid Reign' is the first taste of the catalogue of songs the band has recorded that they are expecting to slowly release over the next six months as the group start to get back into the swing of things. "We've missed playing shows and so far the response since we've been back has been amazing. We're looking forward to sharing more music this year and heading up the coast in June," Will says.
Stay tuned for more release/tour news from the band and check out their favourite wax pizzas below: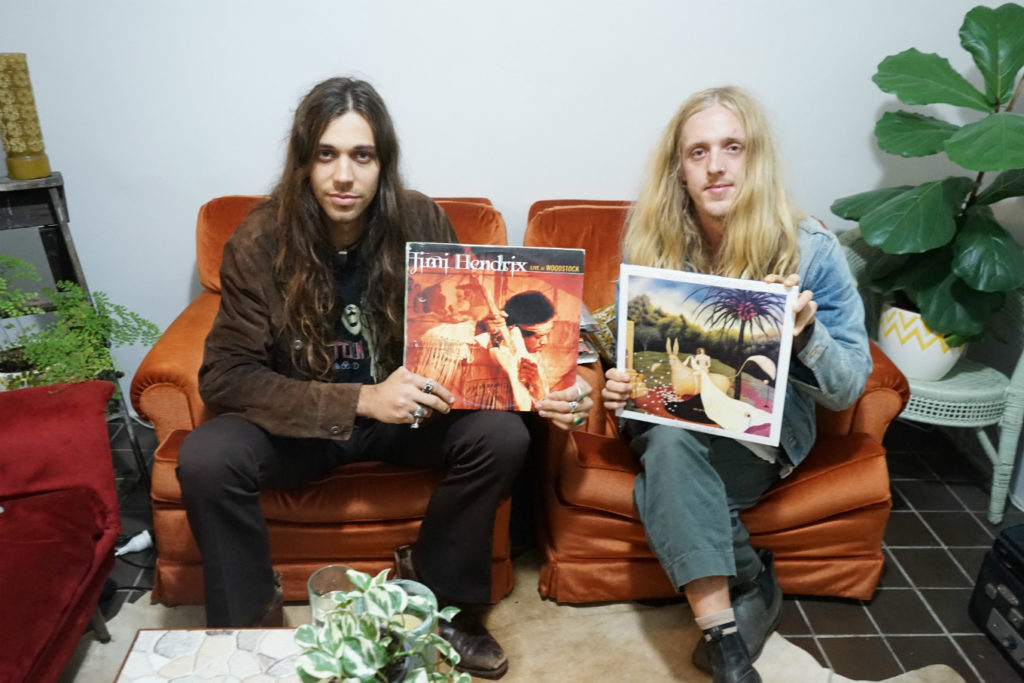 Midori Takada – Through The Looking Glass
"I heard this for the first time when I was deep in a YouTube void. I had the day off and I was just scrolling mindlessly when I found this record. She's a Japanese percussionist and apparently she recorded the whole album on tape, each track in one take, then did all of the overdubs by herself. It has some really catastrophic tense moments and some beautiful parts as well," Will says.
Jimi Hendrix – Live At Woodstock
"Growing up this was pretty much all my dad used to play at home so it was kinda the soundtrack to my childhood. His guitar playing is what inspires me to play. I like his live albums better because you can hear the atmosphere that's going on all around, particularly on this record. Jimi ended up playing at 9am on the last day and there was only a small amount of people left but the vibe is still there and it's only nine in the morning," Zeppelin says.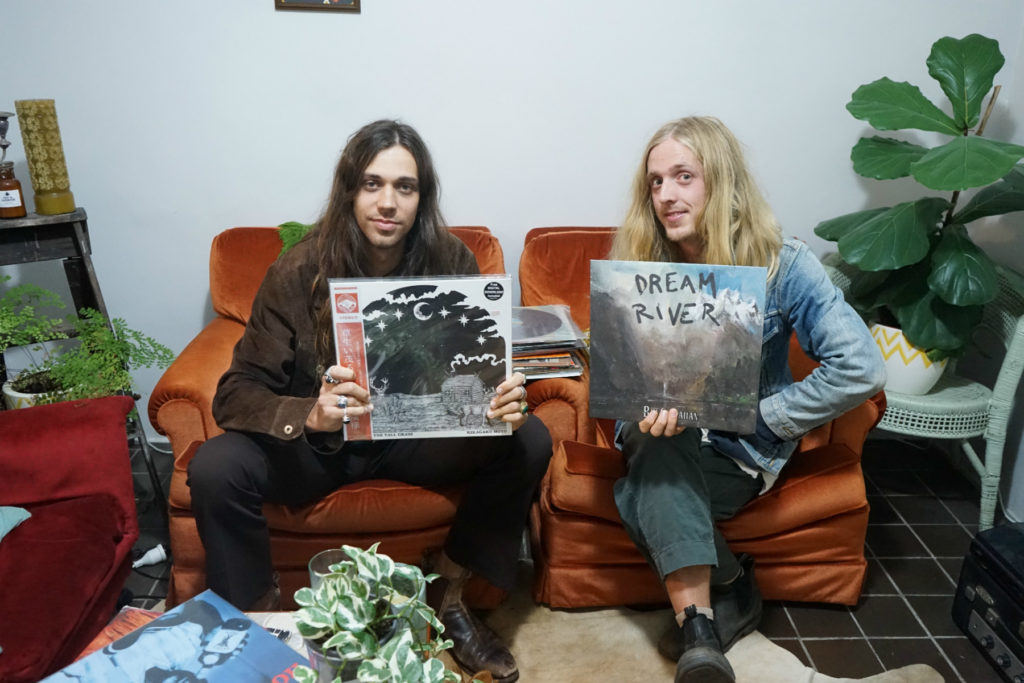 Bill Callahan – Dream River
"My mum got me into Bill Callahan. He has a beautiful, understated and minimalistic way of writing songs, with really quirky lyrics. I'm also a big fan of the guys who does his cover art, Paul Ryan. He does amazing paintings. The first song I heard from this album was 'Small Plane', I saw a video of him playing an acoustic rendition of the song in a community garden and that got me onto the album," Will says.
Kikagaku Moyo – House In The Tall Grass
"These guys have a pretty unique sound. I guess they're a psychedelic band but the have a sitar which is played by one of my buddies Ryu. He studied sitar in India for ten plus year so it has an Indian kind of sound too. They have a way of building up dynamically from soft, beautiful, reverby stuff to intense, heavy sounds that's somehow connected with these eastern scales that aren't too common in western music," says Zeppelin.

Howlin' Wolf – The Best Of
"This one was given to me by a friend with the same tastes in music, he bought me this for my birthday. I guess Howlin' Wolf's songs are something that I'm drawn to rhythmically, it's really different to a lot of blues artists, it's really raw which is what I like about blues music – there's no smoke and mirrors," Zeppelin says.
Billie Holiday – Lady Sings The Blues
"Billie Holiday has got one of those haunting, beautiful voices that is very distinctive. She had an amazing way of telling the stories of her time and the struggles she went through as a black female artist. There's so many classics on this record; 'My Man', 'I Cover The Waterfront', 'Don't Explain," Willy says.