BROODS' very own piano-man Caleb chats his favourite wax pizzas.
If there had to be one word to describe the sound of the BROODS discography, it'd be 'eclectic'. The Kiwi sibling duo have been hard at work since 2014 living up to and pushing the limits of the word, racking up four studio albums, features with the likes of Tove Lo and Lorde and not to mention, billions of streams along the way.
Throughout it all though, the distinct determination to create something new and invigorating, while paying homage to the greats that came before has always shone through, and such a description is more than apt for their latest album Space Island, which is out today.
https://www.youtube.com/watch?v=Q0vSlRozwSk
Boasting a ten-song track listing of filled with lush dream-pop and soul, the sibling duo have managed to craft something both new and nostalgic in a sonic and thematic sense. From the intergalactic-firestarter 'Piece Of My Mind' to the mind-melding 'Heartbreak' and simmering 'Like A Woman', the new record has a little something for everyone, for longtime fans and newcomers to the BROODS-verse alike.
To celebrate SPACE ISLAND, we caught up with one-half of the duo Caleb to chat about the vinyl that have influenced the BROODS sound. Check it below.
Caribou – 
Swim
Dan Snaith has been a huge influence on the way we produce our songs and I often ask myself in the studio "What would Dan do?" This album under Caribou, in particular, is still one of my favourites of all time. You can't really categorize into any genre and I think that was why it drew me in straight away. It has all the things I love about listening to music in one place. It's both loose and precise at the same time creating a deep pocket that as a listener you sink into Caribou's kaleidoscopic pop landscapes. This will be an album I continuously revisit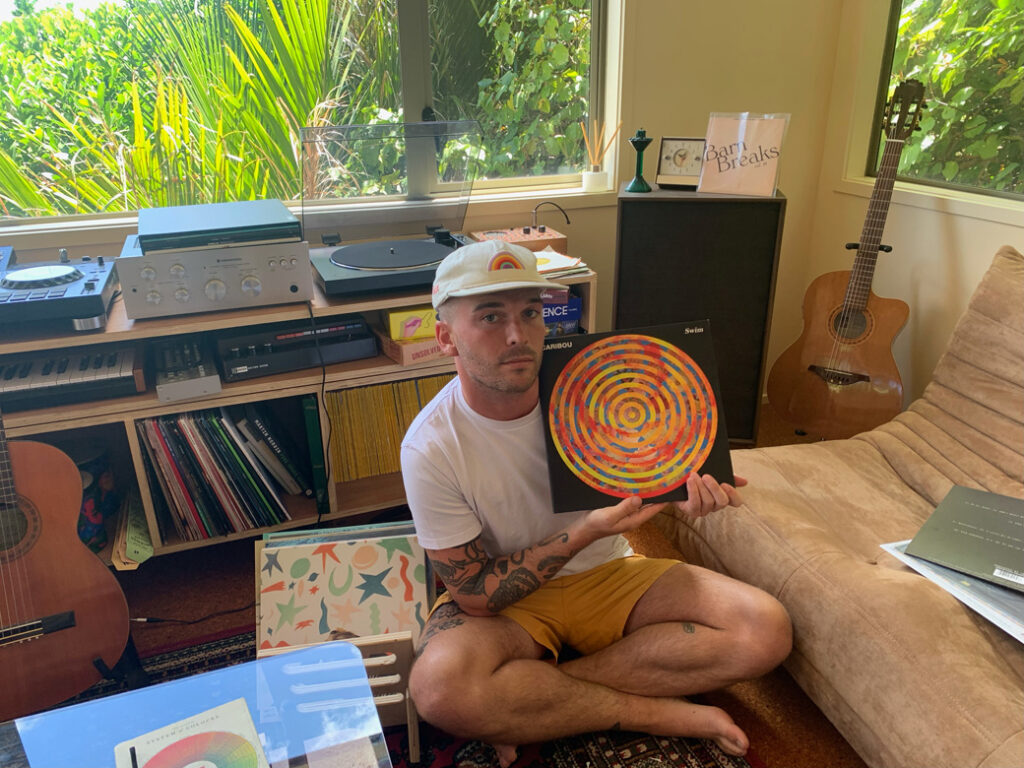 Tiny Ruins – 
Olympic Girls
Tiny Ruins has been an all-time favourite in our household and it always will be. Hollie Fullbrook not only has one of my favourite voices that sends silky shivers down your spine, but she also tells stories in a way only an incredible poet can. The lyrics of each song are bursting with colour and I feel like if you close your eyes you can really see every line and every melody crystal clear. Sonically the record is calming and a little muted but doesn't lack flair, it's still unpredictable and the arrangements are stimulating and feel very unique to Tiny Ruins. Hollie's songs will always be on our favourites list!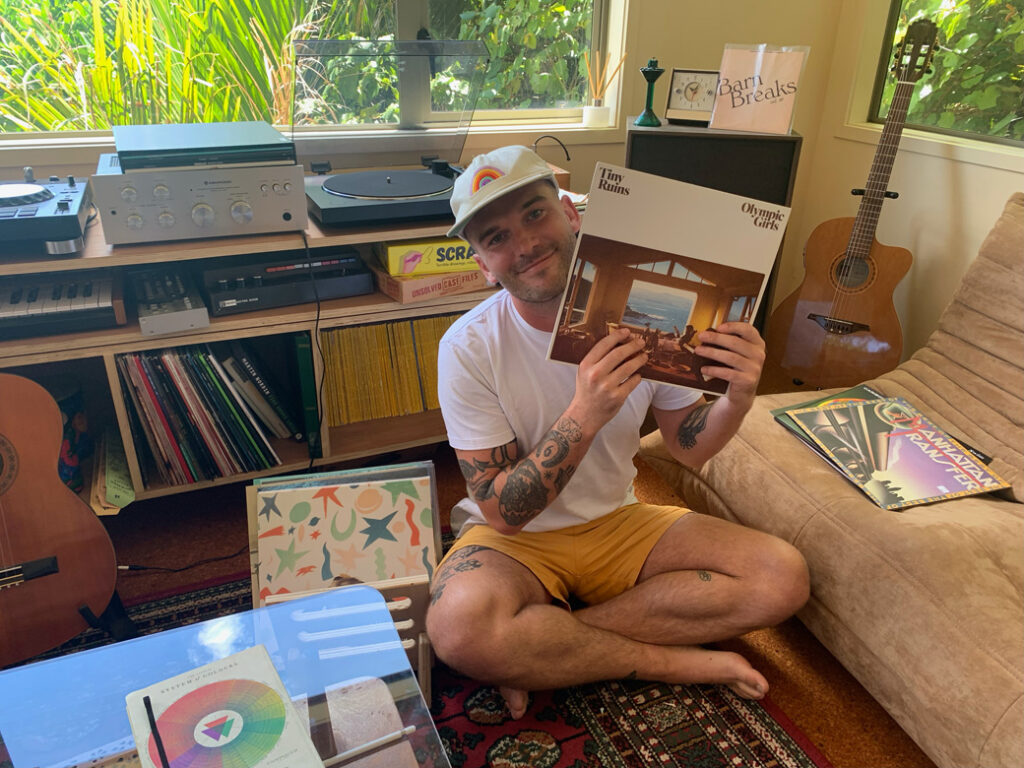 Manhattan Transfer – 
Best Of
This album is very much one of nostalgia for both of us. Our mum was a huge fan of over-stimulating vocal arrangements and Manhattan transfer was a favourite for that reason. Definitely not everyone's cup of tea but there are always records that you listen to purely to go back in time and relive your past, this is definitely one of those records for us. Especially the track 'Twilight Zone'. It starts with what we remember as kids being the scariest sound. We would scramble out of the room if mum ever played it and quickly hide in our rooms because we were so terrified. We hadn't even listened to the whole song until we were a lot older when it became an all-time favourite! If harmonies stacked on harmonies and outrageous 80s fashion is your thing then you should give it a try.

Sault – 
5
Sault has become one of our favourite bands to follow in recent years and the elusiveness of their conception makes it all the more exciting. This is the debut album from the group and it's full of exciting rhythms and is expertly hooky, the songs don't leave your head for days after listening. The production is raw and the arrangements give great space for the hooks to take centre stage and for the lyrics to really imprint on the listener. No road trip is complete without listening to a sault album!

Broods' new album SPACE ISLAND is out now. You can buy/stream it here. You can also cop tickets to their upcoming Aussie shows here.
'SPACE ISLAND' AUSTRALIA TOUR 2022
TICKETS ON SALE NOW
Tue April 26 – Sydney – Metro Theatre
(previously Fri Mar 25)
Wed April 27 – Brisbane – The Triffid
(previously Wed Mar 23)
Thu April 28 – Melbourne – 170 Russell
(previously Thu Mar 31)