The Sydney songstress goes deep on the records that inspire her.
Having been the front-woman for indie rock band The Jezabels for nearly 10 years, Sydney-based vocalist Hayley Mary understands what success looks like. With a stack of ARIA nominations to her name, she's hustled to become one of the nation's high-charting hitmakers, and while you'd expect her first solo outing to be rife with first-time jitters, it was, rather contrastingly, an unabashed and gleeful re-arrival on the music scene. 
Balancing the brooding grunge she'd become known for with a newfound pop-inclination, Hayley's 2020 debut EP The Piss, The Perfume marked a welcome, four-years-in-making return for the songstress, the second single from which ('Like A Woman Should') has received renewed love after featuring on the Netflix show Maid.  
https://www.youtube.com/watch?v=qek31_CpQAc
In late November of this year, Hayley surprise-released her third EP Fall In Love, with the single and title track preempting what was her best project yet. More melodic yet just as reminiscent of her rock origins, the EP's five tracks feature some truly anthemic choruses and on album highlight 'The Drip,' a symphony of polished guitar strums.
In honour of her own EP greatness, we caught up with Hayley Mary for a chat on some of the other vinyl albums that inspire her. Catch them all below: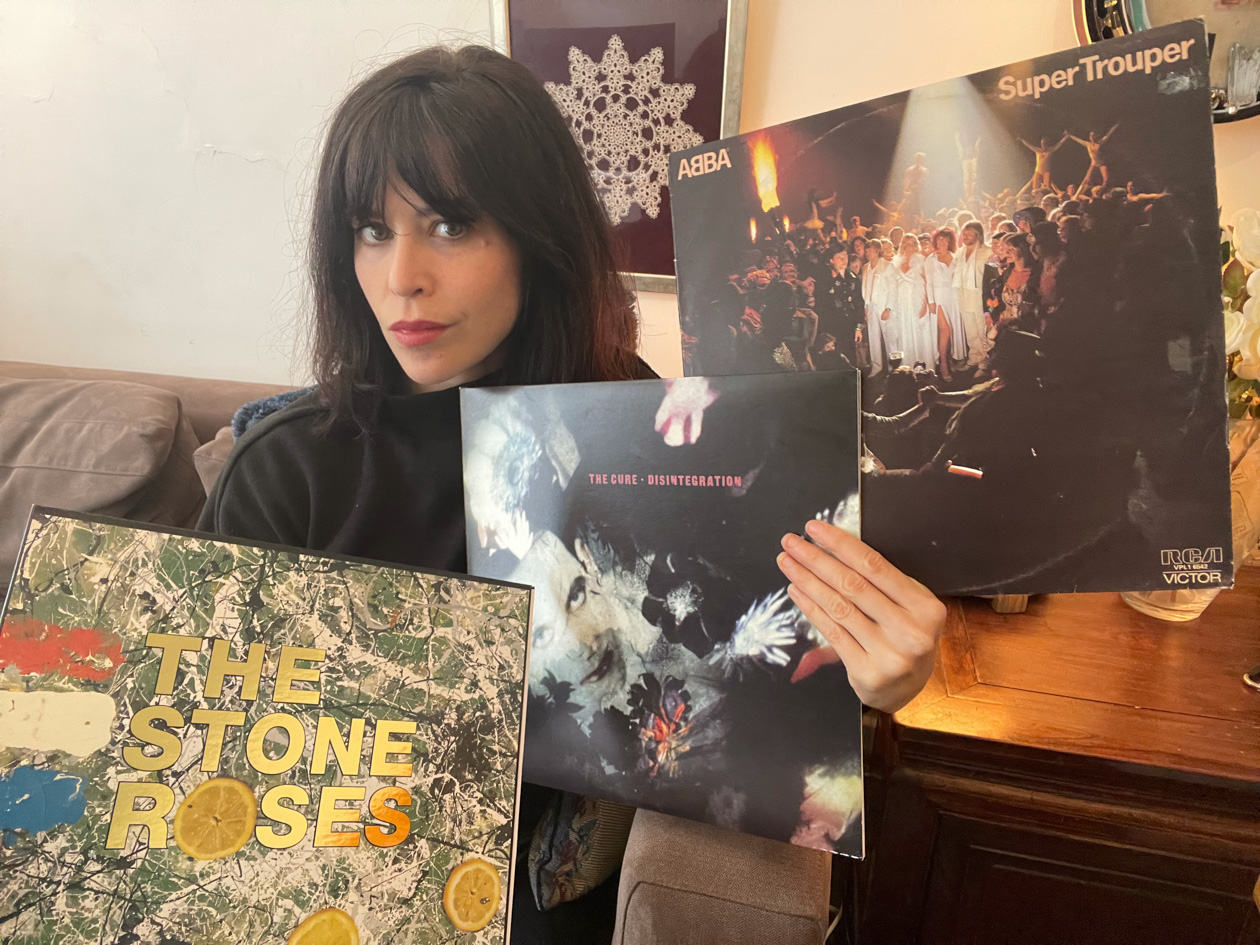 Super Trouper – ABBA.
The first album I ever bought was ABBA Gold on CD, which was, of course, a 'best of'. In my opinion, ABBA were a singles band more than an album band. However, like many devout ABBA fans, if you put on any ABBA record, especially on vinyl, there is some kind of eternal joy that bursts forth in me that can never, nor should never be denied. I'd put them on at a family Xmas and all generations would enjoy it and stop fighting for half an hour.
Super Trouper is one I can relate to as it was around the time I discovered this record (when I was 4-ish) that I was realising I wanted to be a singer, so the lyrics of the title track resonated with me. Now that I am a singer they resonate even more. I never get sick of ABBA. The Winner Takes It All breaks my heart, and is probably my favourite ABBA tune. I confess I haven't been able to bring myself to listen to their new stuff, because for some reason ABBA and 2021 must be kept separate in my mind.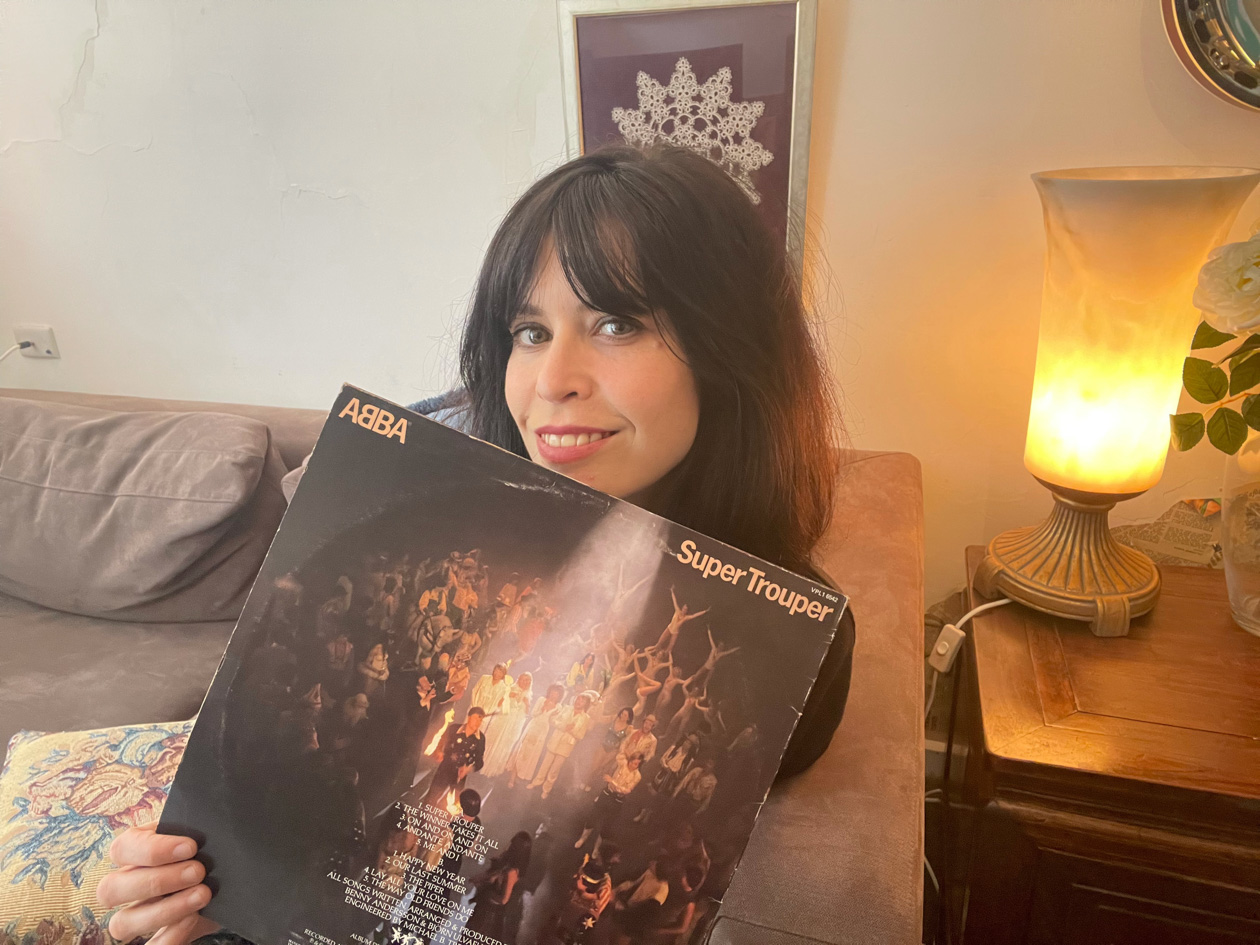 Disintegration – The Cure.
In contrast to the perfectly succinct upbeat pop of ABBA dominating my childhood, teenagehood and all its hormonal angst made the expansive gothic sounds of 80s new wave appealing, and The Cure epitomised it. I grew up in Byron Bay (pre-bae obvs) when teen culture was not far off 'Puberty Blues' and girls worked on their tans in bikinis to impress boys, and that was basically it. I did this for a while, but at some point the beach started to be my bad place. (It may have been the weed but insecurity set in hard and I loathed the idea of a bikini).
Through English class, I got into gothic novels such as 'Wuthering Heights', which lead to Kate Bush, and the knowledge that there was also rock music that could be called 'gothic'., such as The Cure. Disintegration was the most expansive thing I'd ever heard. It blew my tiny stoned mind, evoking imagery of distant lands where the beach was called 'the sea' and there were castles and boys wore black suits and eyeliner and no one used the phrase 'chuck us a headie'.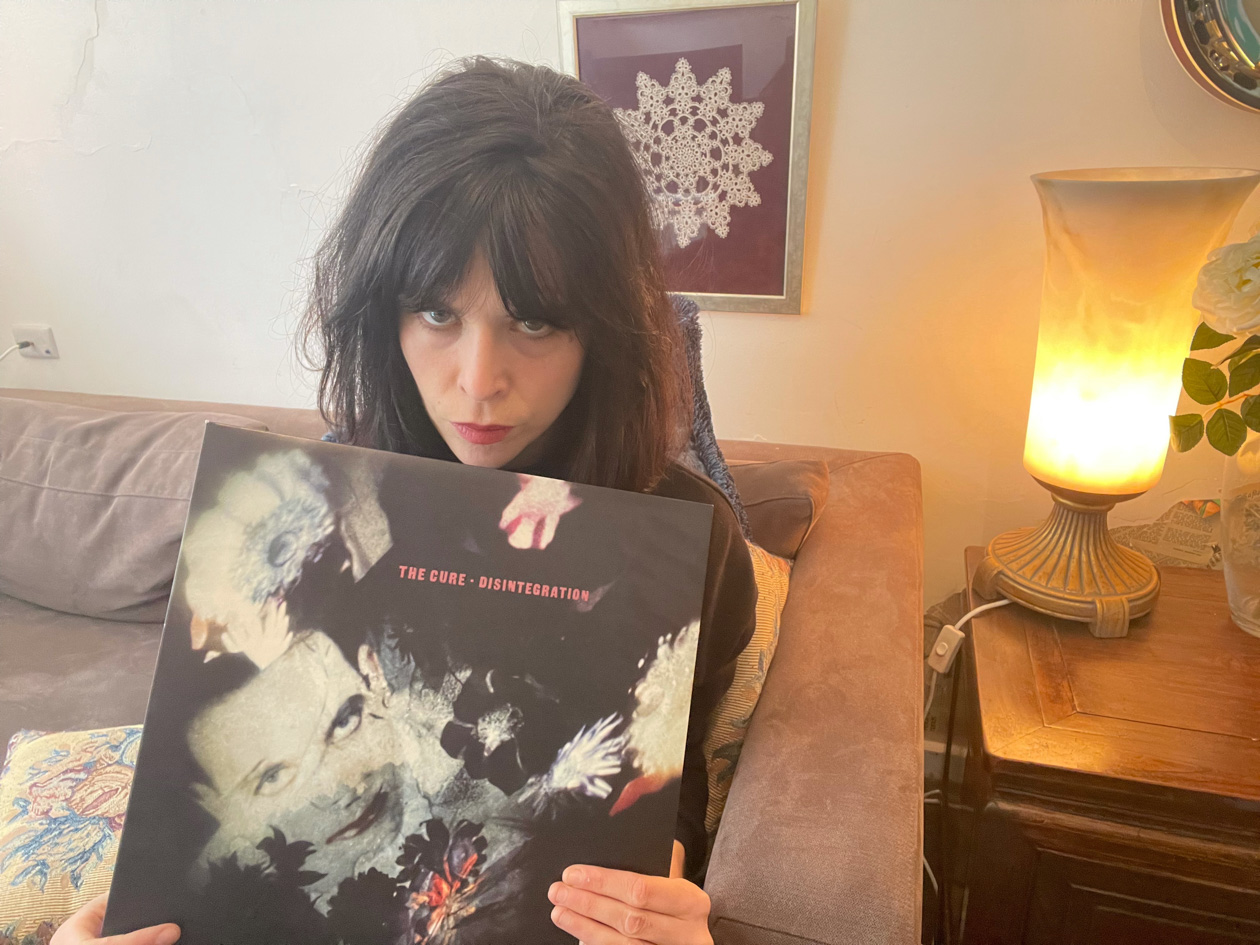 The Stone Roses – The Stone Roses.
My friend Hannah was the only other girl I knew who liked guitar music in high school. I moved out of home in year 10 and lived at her place. We would listen to various emo mixes given to us by boys  from school or discovered on Myspace. One day Hannah made some money washing cars and went to the CD store and just picked up a random rock record and listened to it. It was called The Stone Roses. We all knew Oasis, as we'd grown up in the 90's, but no one knew The Stone Roses where I was from.
She bought it for me for my birthday because the title sounded a little bit gothic and she thought I'd be into that. When I first listened it sounded like the attitude of Oasis blended with the glistening, ephemeral, poetic vibes of The Cure and I loved it immediately. That was a start of a journey into more contemporary British guitar music, for which I will ever be indebted to the random whim of Hannah.