We caught up with the country songstress fresh off the release of her sophomore album…
Longtime listeners of Charlie Collins would already be aware of the singer's affinity for country music. With the breakout track, 'Mexico' from her 2019 debut album, Snowpine, Collins made a name for herself with the pluck of a few guitar strings and the twang of Kasey Musgrave-like vocals. Now, some three years later on her sophomore LP, Undone, the Tamworth-born songstress carves out a more pop-rock sound, but never loses sight of her country roots. 
Dropping last week, Undone was preceded by singles 'Fuck It' and 'Just My Luck,' the latter of which combines poppy grunge with shouty vocals for a sound that feels ripped from the title card of an aughties teen movie. Slowing it down on the title track, 'Undone' sees Collins confront the reality of an ill-fated love, singing gently in the song's verses before unleashing on a calamitous chorus; "I wanna scream until my lungs go/I wanna run far away from here."
Elsewhere, on the record's most recent single 'Backstreet Valentine,' Collins' solidifies her grasp over pop-rock with an ear-wormy singalong refrain, while piano ballad closer 'Couldn't Have Loved You Anymore' re-centres the heartfelt vocals fans have come to expect. In the wake of her sophomore release and with a slew of tour dates set for this month, we caught up with Charlie Collins for a run-through of the vinyl that inspires her. Scroll down for her edition of Off The Record.  
https://www.youtube.com/watch?v=Opqv9Rgt7Hk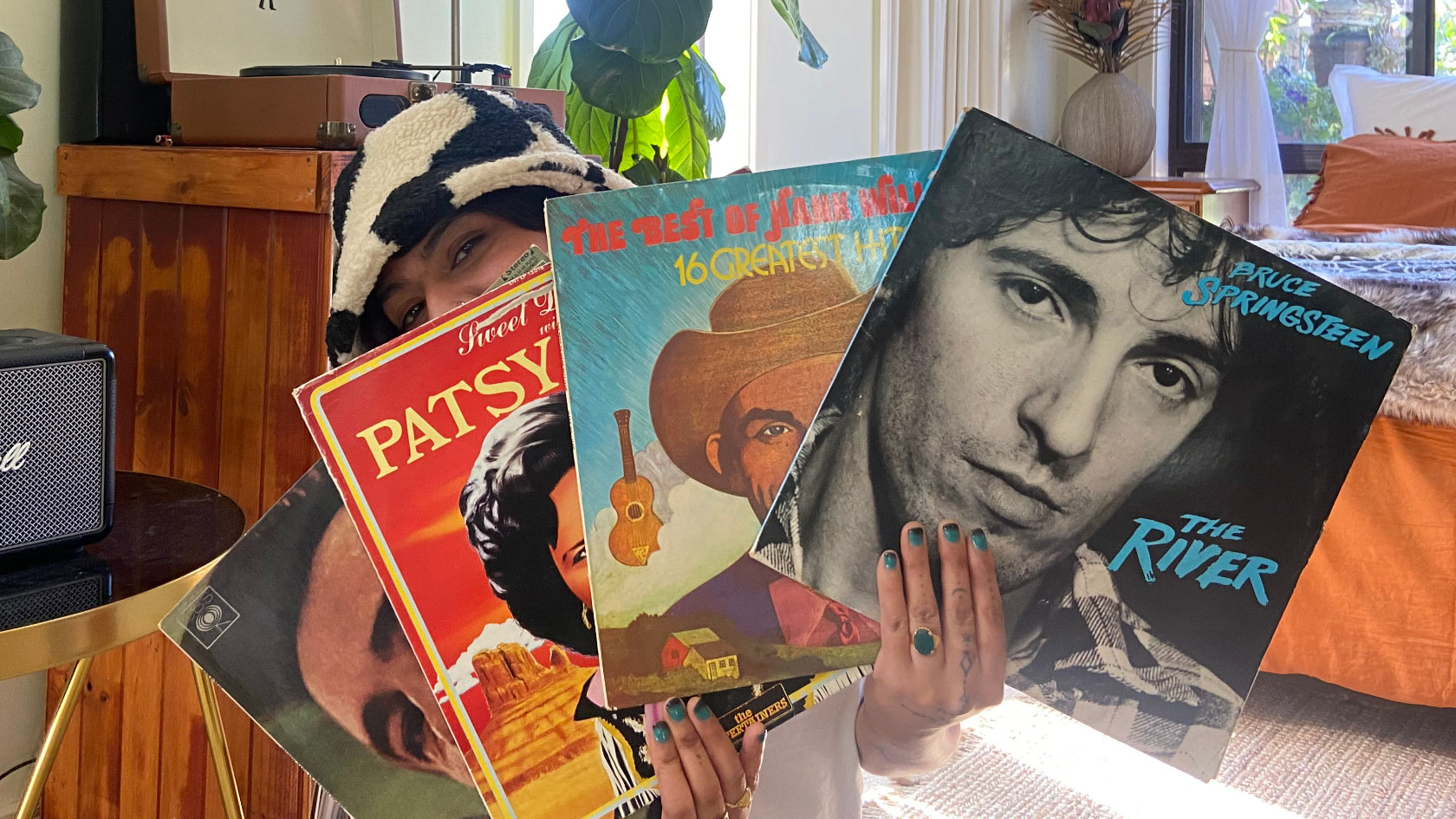 Johnny Cash – At Folsom Prison
Johnny Cash is my favourite artist of all time. I have so many of his records but this one is my go to. You can't go past songs like long black vile and cocaine blues. His songwriting is the reason I wanted to be a writer so whenever I'm in a "lull" I chuck on this record.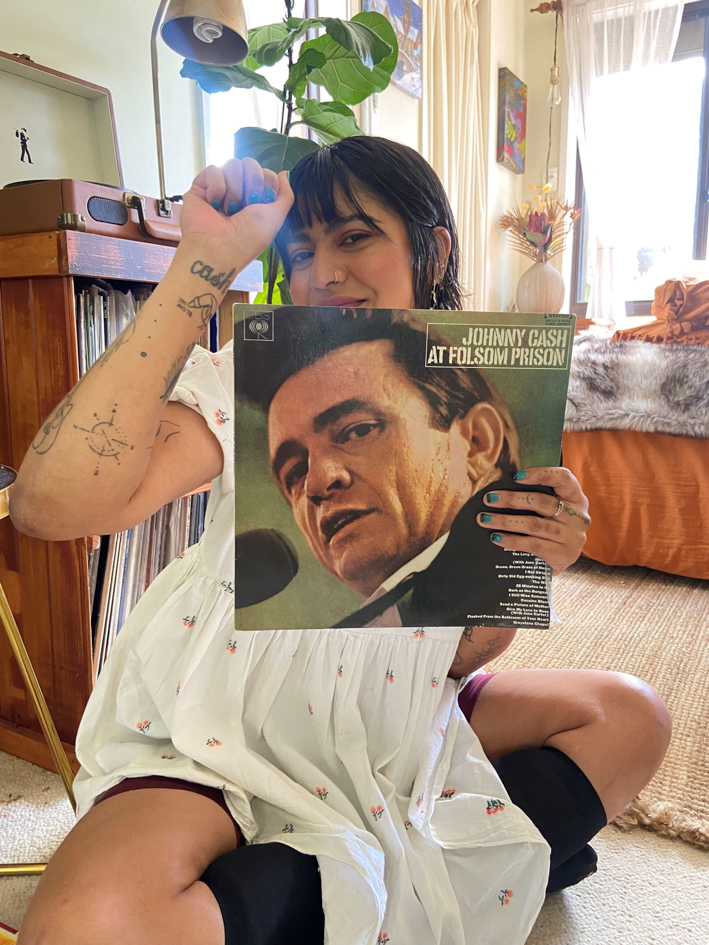 Hank Williams – The Best of Hank Williams
I grew up in Tamworth so country music was always imbedded in me. Hank is as country as it gets and this record is very nostalgic to me. If you don't like country music, do yourself a favour and listen to this and I guarantee you will change your mind.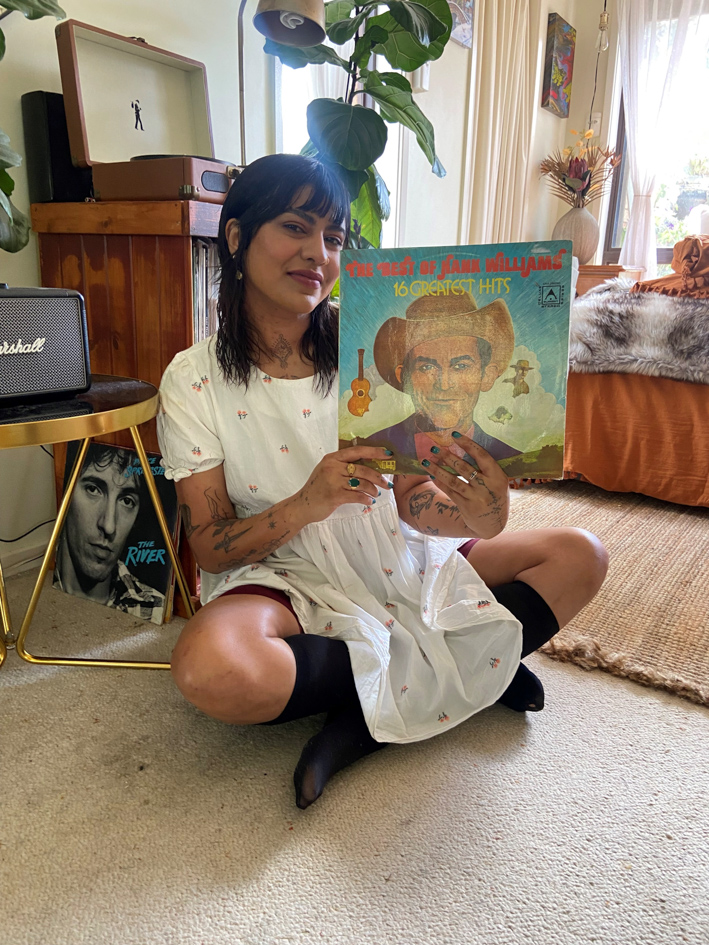 Patsy Cline – Sweet Dreams With Patsy Cline
Patsy is my favourite singer. I grew up in listening to her records and she made me want to sing. This record is so dear to my heart because my dad gave this to me when I was 9 and I'll cherish it forever. I started out singing around that age and used to play a lot of these songs live around pubs and clubs in Tamworth. Staying out till midnight playing in pubs and then going to school the next day, smelling like cigarettes because it was legal for the patrons to smoke in the clubs . Patsy's voice is out of this world!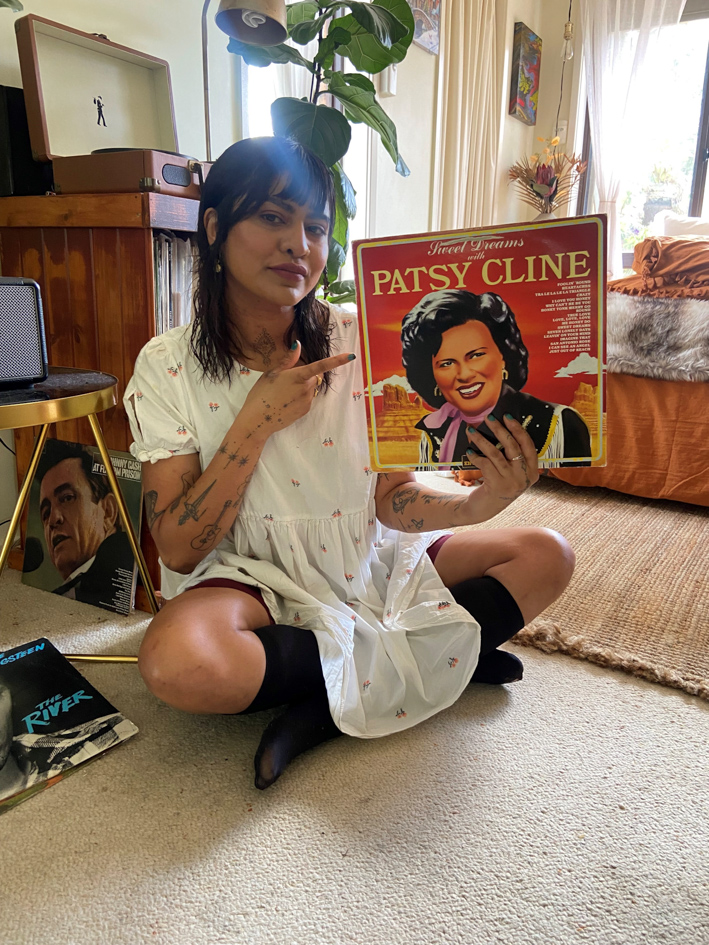 Bruce Springsteen – The River
This was the first Springsteen record I heard and from start to finish I was hooked on the boss. The writing on this album is just fucking genius and his voice melts me like butter. I always chuck on this record when I'm cleaning the house because it gets me in the mood.