The Perth muso gives us a cheeky rundown on everything from Charlie Parker to Toro y Moi…
In an age where there is no short supply of bedroom producers and lo-fi pop is dominated by either international sensations or YouTube study playlists, finding a genuine Aussie lo-fi act amongst the masses can be a next to impossible task. However, every now and again a local lo-fi act will catch the mass' collective eye, tapping into this unspoken truth that the lo-fi genre has long had a unique relationship with. Perth producer Hector Morlet fits the bill to a tee, and his debut EP Music for Squares is a thrilling proclamation of his arrival on the scene, and his intent to put Aussie lo-fi on the international stage.
Comprised of six creations bursting with lo-fi pop, jazz, soul and more, the debut EP reflects a wisdom far beyond the multi-instrumentalist's years. From the pastel synths of 'Surprise!' to the infectious falsetto of 'Party…ahaha' and the mind-melding swirls of 'Staying up Late', Music for Squares is definitely uncompromising and unwavering in its execution, yet tinged with a laid-back sense of breeze that mirrors the carefree nature of adolescence.
For the latest instalment of Off The Record, we caught up with the Perth muso to take a deep dive into his favourite wax pizzas and how they've influenced Music for Squares. Check it below.
Mulatu Astatke ft. Frank Holder – Assiyo Bellema / AA. Teshome Meteku & Mulatu Astatke – Hasabe
I'll start it off with one of my vinyls. My brother and I went to Mills Records in Freo a few years ago and I was digging through this box of singles. I was playing each one on a record player they had set up with some headphones when one of the shop dudes came up to me. He said if you like that then you'll love this, and he then put this single on. And I've loved Mulatu Astatke ever since. The band and I play one of his songs in our set to this day. I saw him at The Rosemount (a noisy pub) when he toured to Perth and I absolutely loved it. Before the old man came out, one of the band members spoke to the crowd and said something like: "The vibraphone is a really quiet instrument and can cause a lot of feedback so I'm asking you to please keep quiet while Mr. Astatke plays." Mulatu Astatke then walked out with his mallets in his hands to a dead silent room. You could have heard a pin drop during his performance: the reverence of the crowd for this man was palpable.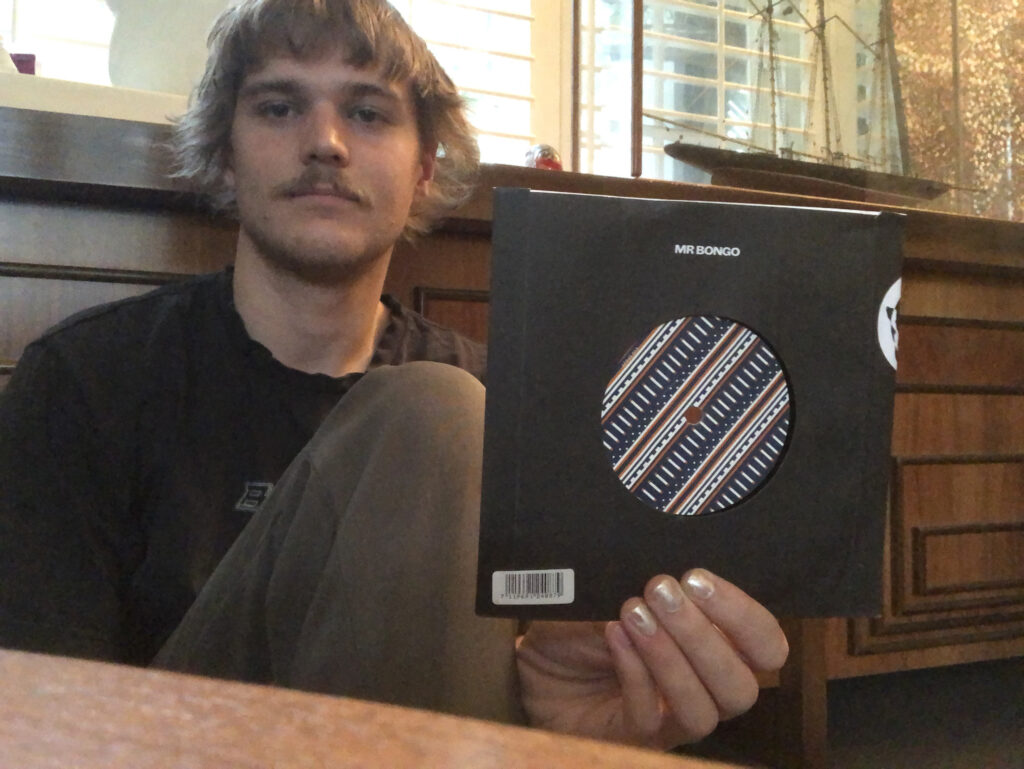 Mort Garson – Plantasia 
Plantasia is such a beautiful LP and I think it recently had a deserved resurgence in popularity. The arrangement of synths is unparalleled in the depth and breadth of emotion that it conveys. Apparently it makes your plants grow too lol.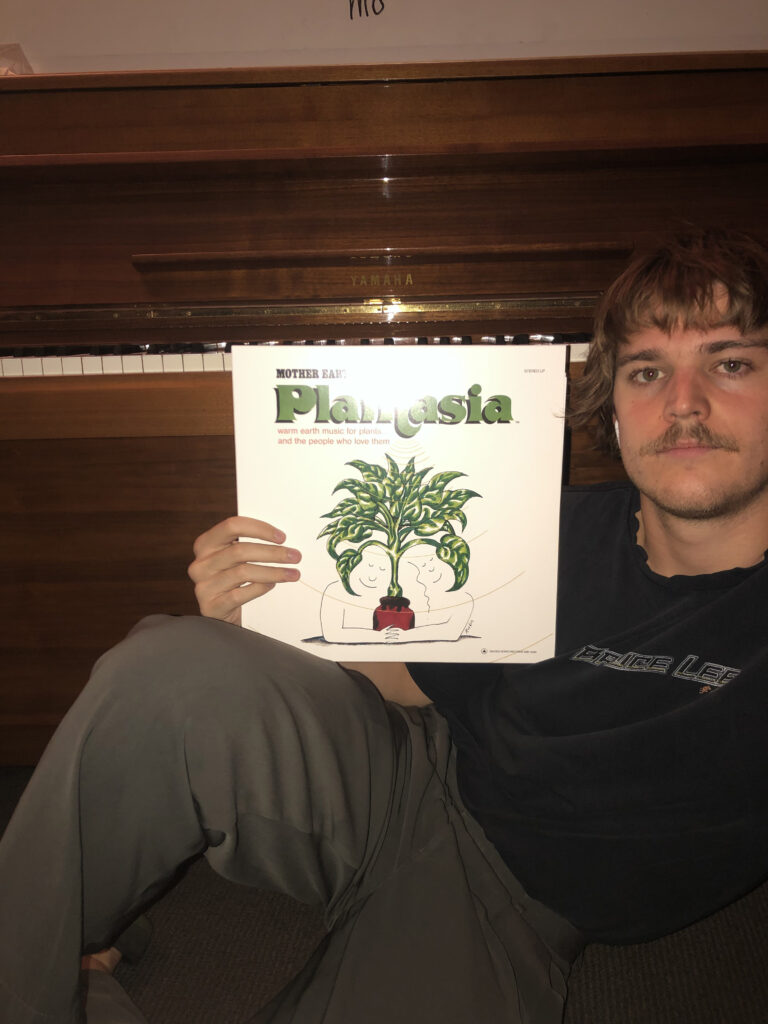 A Charlie Parker Double LP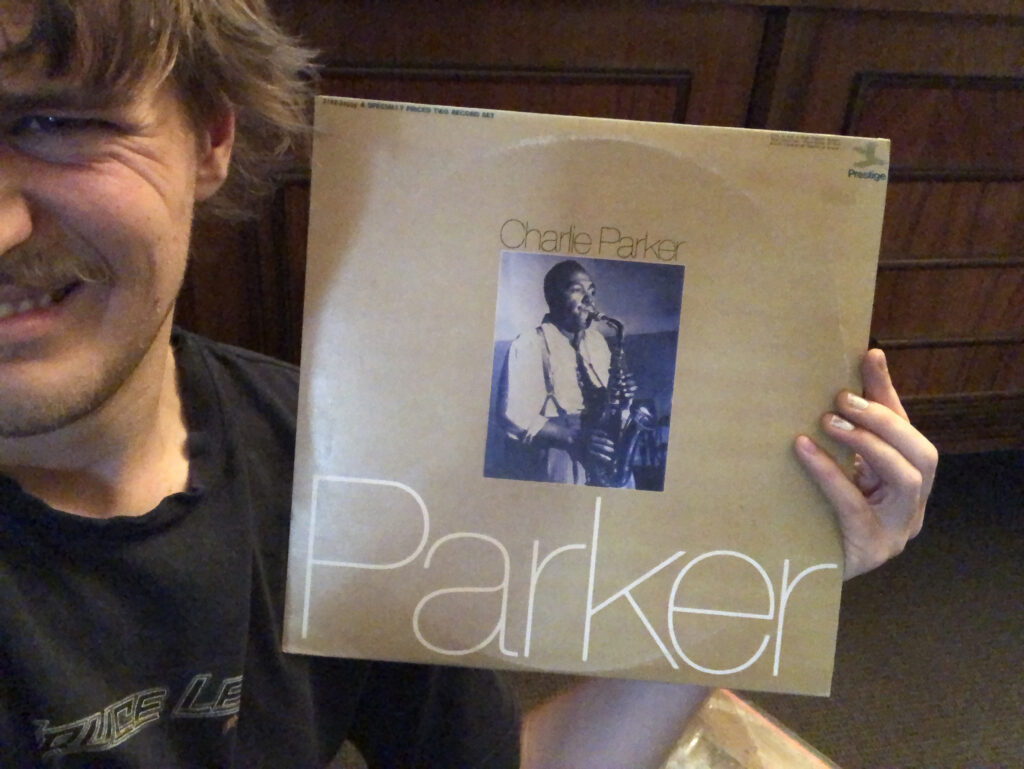 Unknown Mortal Orchestra – Unknown Mortal Orchestra
This one belongs to my brother, but I might steal it for a while. I love this album a lot. I love UMO a lot. It's all vibrations on this one. As the story goes, before Ruban Nielson released this album he had given up on professionally making music. But after listening to a bunch of old psychedelic music, he realised there was an album that he wanted to hear but it didn't exist. And so he made it. And you can kind of hear what he means. This album is something really unique in the space of genres, but on the other hand it's also just a lofi, half-baked treat. He really did it! I like the telephone tower in the cover too.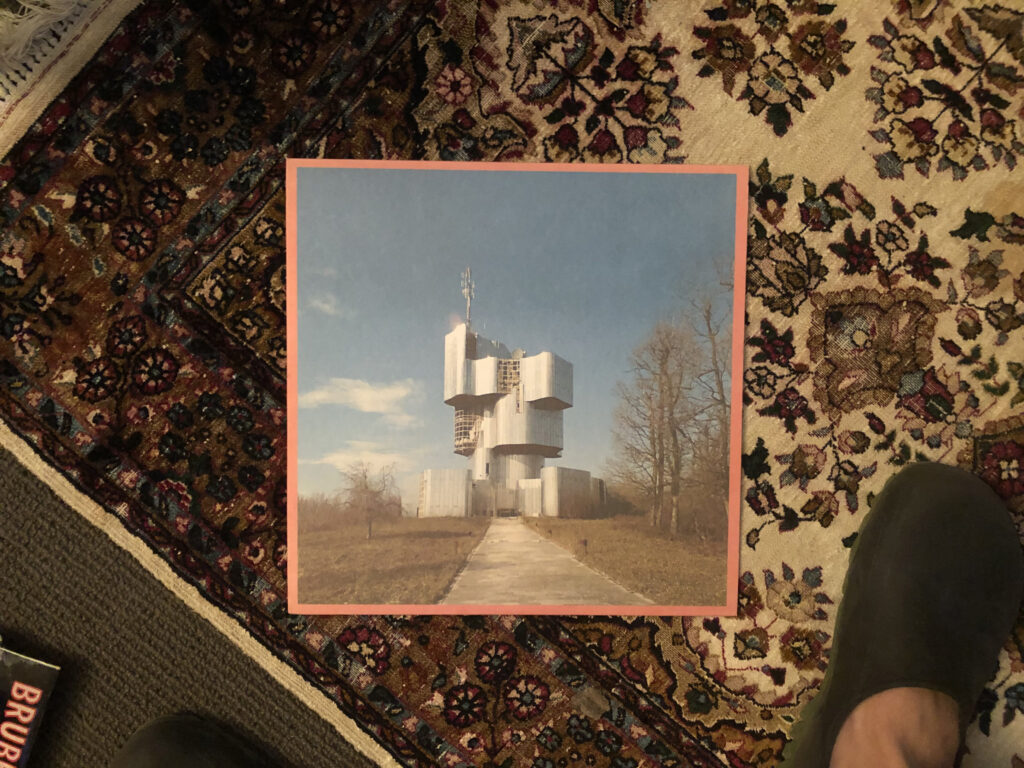 Dave Brubeck – Brubeck a la mode 
Look how happy they look! Gorgeous. Brubeck always makes me feel good, like a milkshake or something. The harmonies and melodies are a big inspiration for me!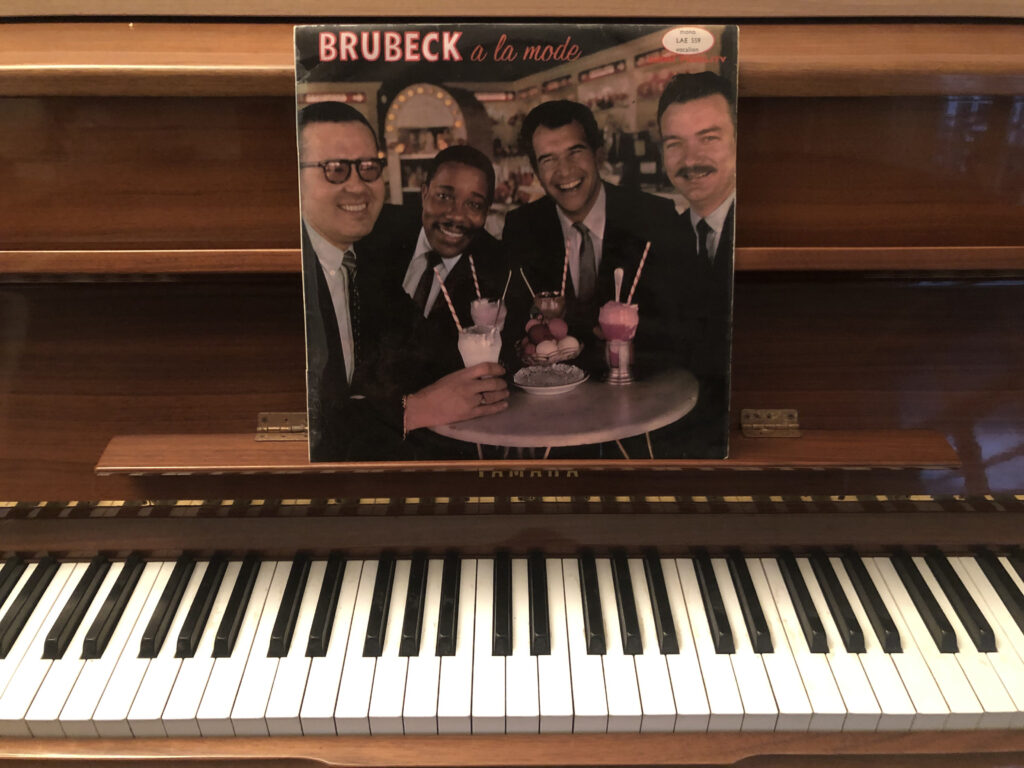 Talking Heads – Remain in Light 
I love the talking heads. Their production and sound/tone choice was really particular and interesting. The sounds/tones seem so deliberate but the playing can also be so ramshackle.The songwriting is terrific as we all know. Same as it ever was! I think Speaking in Tongues is my favourite album of theirs but I couldn't find that one..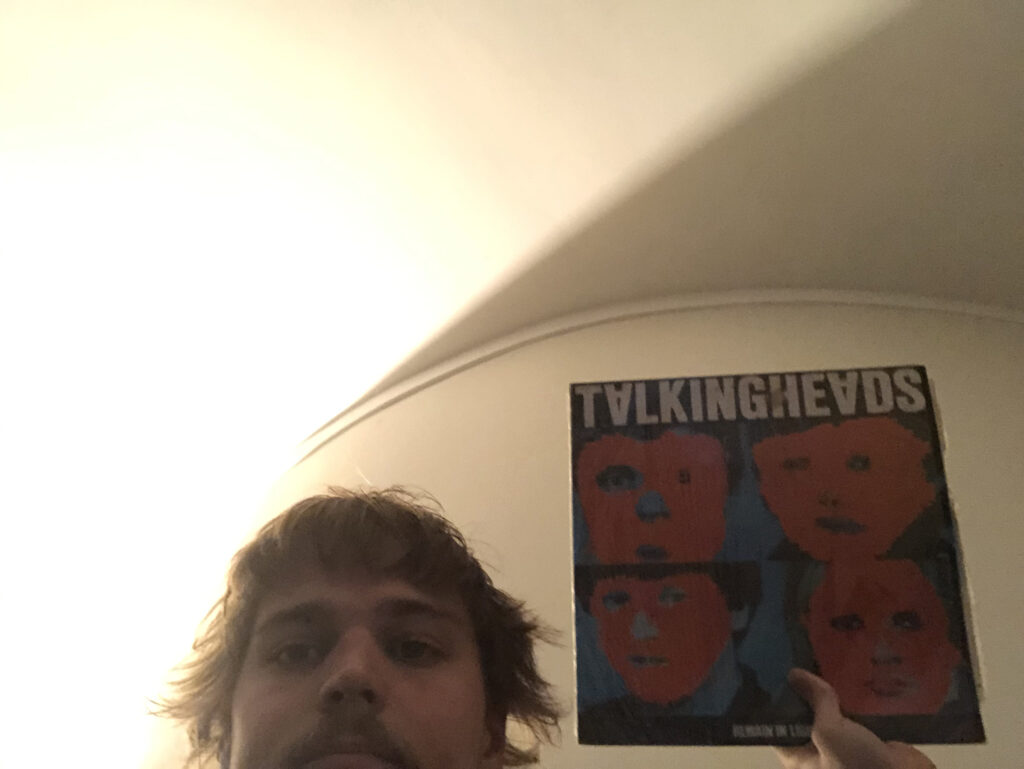 Mildlife – Automatic 
My brother gave me this vinyl for my birthday or Christmas or something. I love it! Mildlife has been a special presence in my life over the last few years ever since I came across The Magnificent Moon. I caught them on their first tour to Perth/Fremantle at Mojos bar. The place was only half full! A beautiful memory.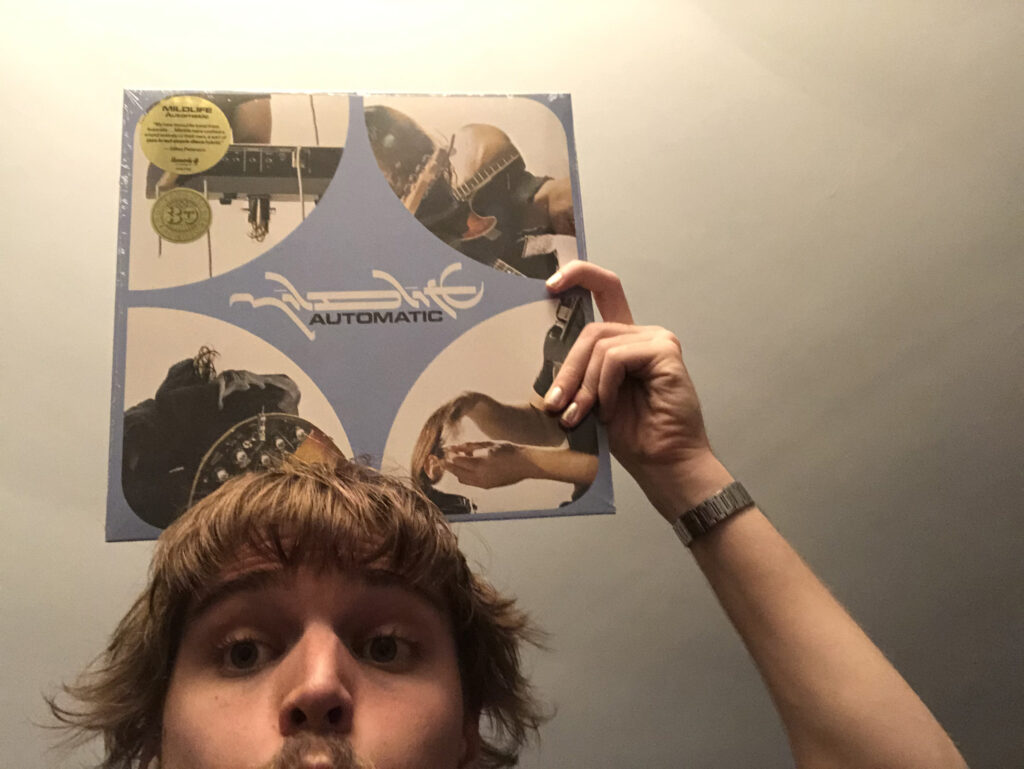 Toro y Moi – What For? 
This album introduced me to all of Toro y Moi's work and I slowly fell in love! The breadth of musical styles he has covered is huge and he never disappoints. This album has some touching lyrics and really cool instrumentation.