It should come as no surprise that Doctor Goddard's vinyl collection is full of guitar-slingin' rock and roll.
Especially after listening to their latest tune 'Wired'. The track, which follows on from the four-piece's floor-stompin' mountain of a jam 'Canyonero', sees them slow things down and lock into a witchy groove that sounds like the lovechild of Creedence Clearwater Revival, The Band, and Pink Floyd. It's further evidence that these guys are the real deal revivalists of the moment, with the production nicely matching the 70s bones of the song giving it an addictive vintage gloss.
Lyrically, 'Wired' is a sorrowful story of a man at the end of his tether, strung out and lonesome. Lead vocalist Mikael Sandstrom, buoyed by some soulful harmonies, unleashes a hauntingly powerful howl that reaches right into your chest cavity and grips your heart. You can feel that this is a band pushing themselves in all the right directions and playing to their strengths perfectly.
We caught up with Doctor Goddard recently to flick through some of their favourite wax pizzas. Check it out below and be sure to head along to the 'Wired' single launch March 5th at Waywards in Newtown and to their show at Frankie's March 27th: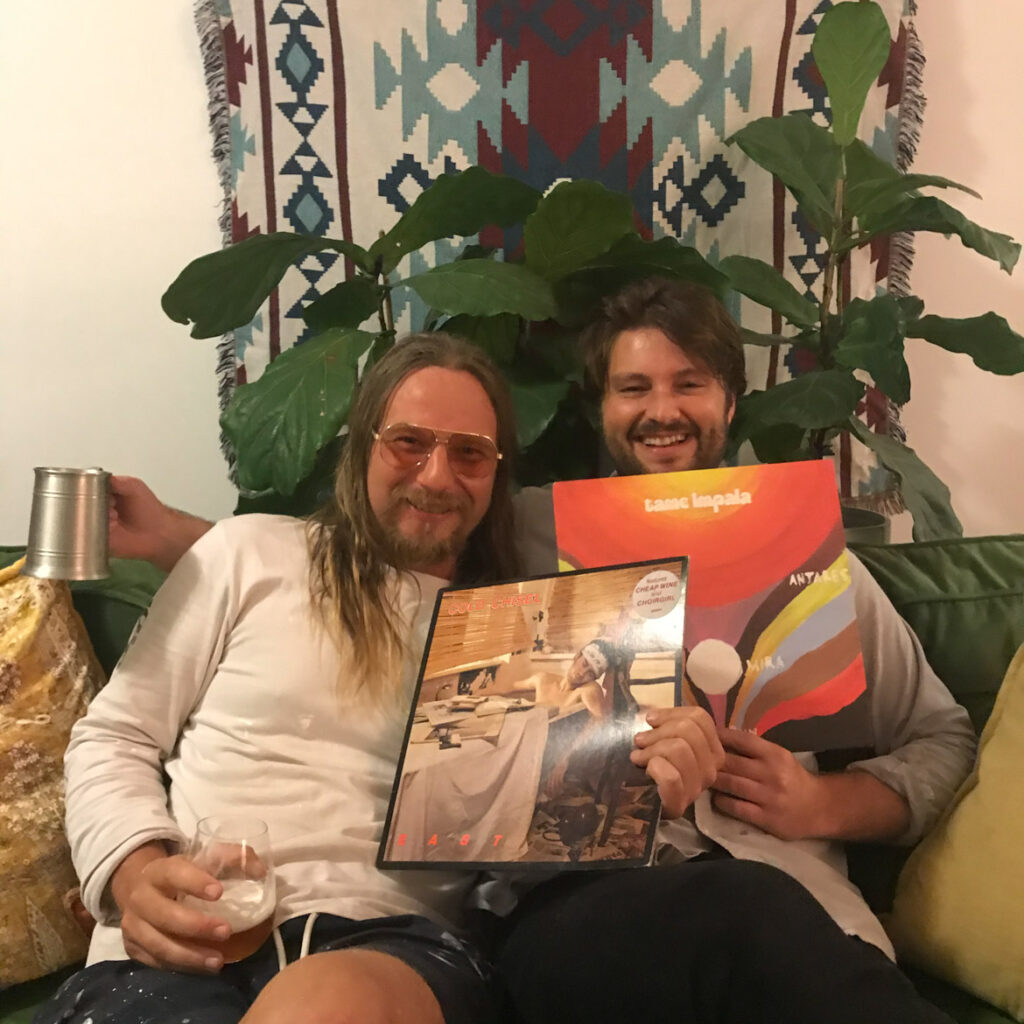 Tame Impala – Tame Impala (Nick)
I first heard Tame Impala on the radio – 'Desire Be' was what reeled me in. It was so refreshing to hear some sludgy rock with free-flowing drums and heavy lo-fi production. Then we went and saw them countless times – it's so weird to think that we watched them play at Oxford Art Factory to a half-empty room when Kevin used to daisy-chain all his guitar pedals around him in a semi-circle like a mad psych wizard of rock and now they are playing stadiums the world over.
Their live show was as authentic as the first EP – it sealed the deal for me and is actually what got me into playing drums in the first place. I used to sit on a cheap electric kit with this EP locked and loaded, just trying to figure out all those fills and groovy rhythms verbatim. Tame has evolved so much to a very sophisticated and polished sound, but there will also be something so nostalgic about this EP for me – because it's where it's all started. Kevin Parker is without a doubt a true innovator. With this EP, I feel like I've been on the journey with this band as they have changed and grown musically over time.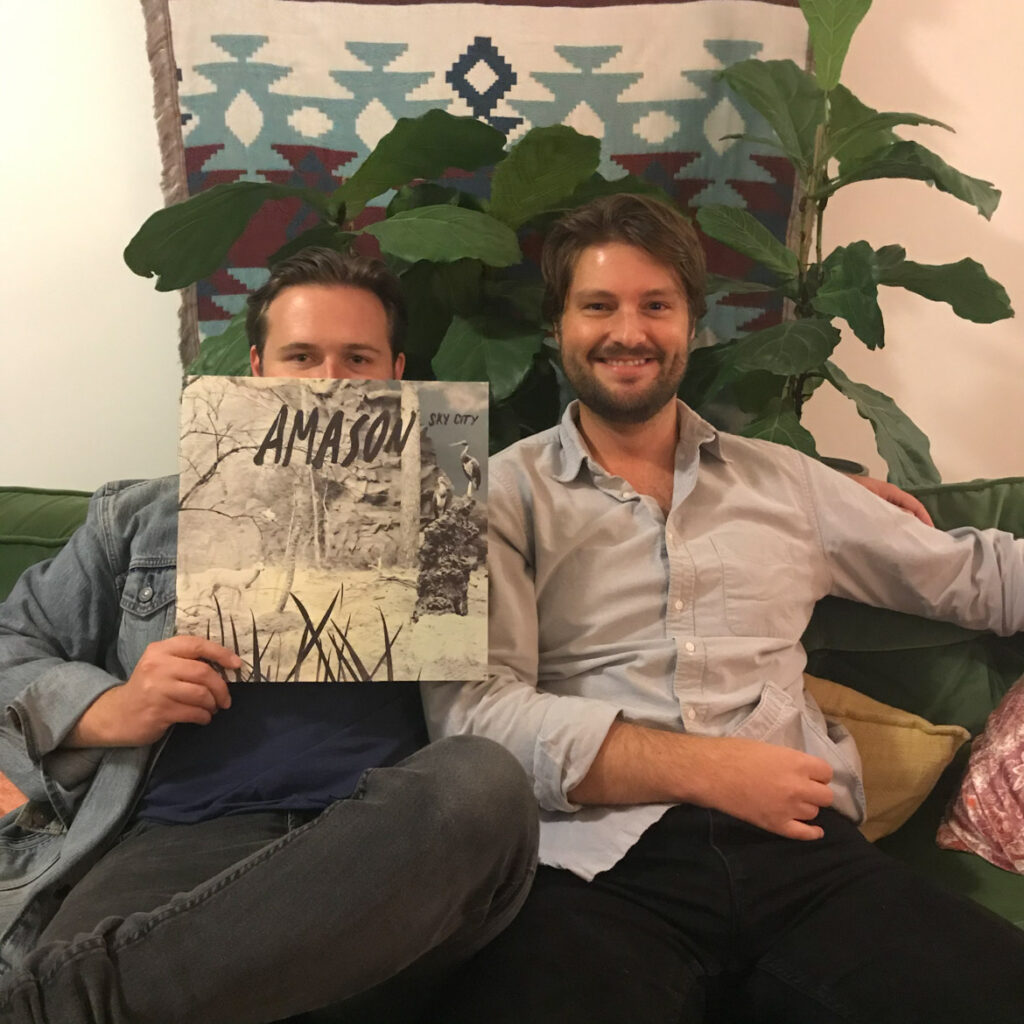 Amason – Sky City (Mikael)
Nick and I are huge Dungen fans – they're a Swedish psych-rock band that we got into after seeing them support Wolfmother at the Hordern back in the day. We were in Sweden on holiday, staying in a cabin in the middle of nowhere trying to record music when we heard about this festival called Popaganda happening in Stockholm. There were some pretty great bands playing so we got tickets and started listening to some of the bands we hadn't heard, one of which was Amason. Amason blew us both away and then we discovered Gustav from Dungen was in the band along with members from Miike Snow.
We caught Dungen's live set at the Oxford Art Factory when they toured Australia and I was lucky enough to have a had a bit of a bender afterward with Gustav and Tim from the excellent Sydney band Fig. I interrogated Gustav about Sky City which I had obsessed over – I told him that Amason had made the "cowbell cool again" on the track 'Duvan'. I think I freaked him out a bit with my overzealous enthusiasm and bad Swedish, but the production on this album is mind-blowing. The songwriting is incredible and Amanda Bergman's vocals are legitimately haunting.
It's a very important record for me and one that I never get tired of. They somehow managed to bring folk music into the future in a very effortless and stylistically beautiful way. It's such a cohesive sound that doesn't feel contrived or forced at any point. You can tell it was made quickly in a flurry of creative genius. There's also something intrinsically Swedish about this record – it has the same undertone that is common in a lot of Scandinavian art where there is all this menace bubbling under the surface on what is seemingly a 'pop' record. Underrated is an understatement… I could go on and on about this record.
Cold Chisel – East (Phil)
Chisel's East is a record that has been thrown down the generations – one of the albums written during the golden age of Australian rock. This album has had a massive influence on Aussie pub punk rock – one that we still feel today. It's topical, political, a genius mix of melodic folk piano behind a punk rock façade; classic rock that is thematically complicated. Don Walker is one of Australia's greatest songwriters, a talented cross-genre player, and this album displays a lot of his abilities and personality. Also, it's the only Cold Chisel album where each band member wrote at least one song, although the bulk was the Don. The track 'Ita' says it all. They were having the time of their lives!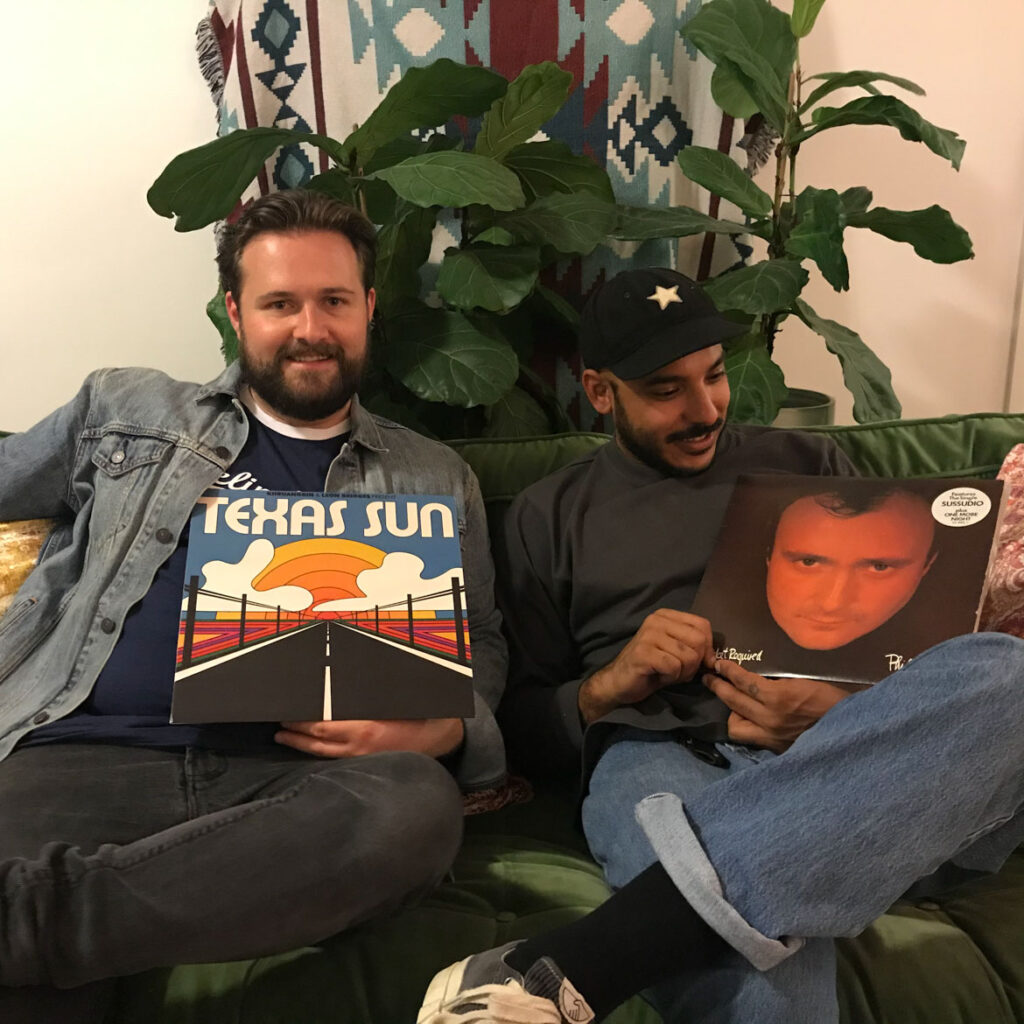 Phil Collins – No Jacket Required (Shane)
This was the best choice of Mikael's terrible vinyl collection that I could find, but this album is a soft rock classic. I wasn't much into Phil Collins as an artist growing up – understandably, he is the undisputed king of dad rock – but that's why I love this album so much now; it's pure nostalgia. Spin 'Sussudio' or 'Don't Lose My Number' and I'm instantly back there, riding around with my dad through the mean streets of suburbia, listening to these rippers on the radio. It was the album that got me into drums – my first instrument – as a young kid too; Phil is a corduroy prince of rhythm and 80s gated drums fills. Also, 'Sussudio' just demands vinyl.
The Allman Brothers Band – Brothers and Sisters (Band Choice/Words Mikael)
This is one of the first records on vinyl I ever bought. In truth, I was just looking for something classic from the 70s that made me feel cool when I was playing it on my newly bought record player. The thing about being a vinyl collector is that you are forced to listen to the records you own over and over until you can afford the next one, so you get very well acquainted with them. As a result, I quickly became obsessed with the band and their story. Do yourself a favour and go on an Allman Wikipedia spiral; you couldn't dream up a more tragic rock story.
This album was made just after the death of two of the integral members of the group and you can hear all the tragedy and trauma that they were dealing with. It's a very soulful record, full of heartache and it's a testament to what a hardworking and insanely resilient bunch they were. I think – incredible music aside – the sheer determination of The Allman Brothers is what's so inspiring to us as a band. They're the band we would like to be (minus the tragedy) – the benchmark of cool on so many levels. The track 'Jessica' is actually guitar heaven. We all have pretty varied taste in Doctor Goddard; Shane delves into House, Psych and Hip Hop territory. Phil is partial to esoteric Turkish music and Nick and I are basically rock-pigs, but The Allman Brothers are a band we all agree on.