Don't think we've ever taken the phrase "dancing our way into the weekend" as literally as we did on Friday, with Jungle Giants' fourth studio album Love Signs filling our ears with loved-up, sugary melodies strewn over delightful indie-pop beats. Having set an extremely high bar with singles such as 'Sending Me Ur Love' and 'Heavy Hearted', which have collectively racked up 45 million Spotify, we're happy to report that the previously unheard five tracks of the record do not disappoint.
Entirely written and produced by frontman Sam Hales, the album was born out of a trying but fruitful period of isolation. Locked away in the studio on his lonesome forced him to sonically push himself, unleashing the album's now-signature falsetto vocal styling and honing in on 90s R&B production trappings.
https://www.youtube.com/watch?v=lzEuUicoYIw
"It's been a really good process, really self-affirming," Hales says of Love Signs. "When you trust in your ability, and you trust in your heart, and just be really honest, that's the best feeling in the world. The album is about all those little messages we send each other, the love signs."
Along with the record comes news of a national tour (tickets here). Check the dates below along with Sam Hales' favourite vinyl and some cheeky pics of him hanging out with them: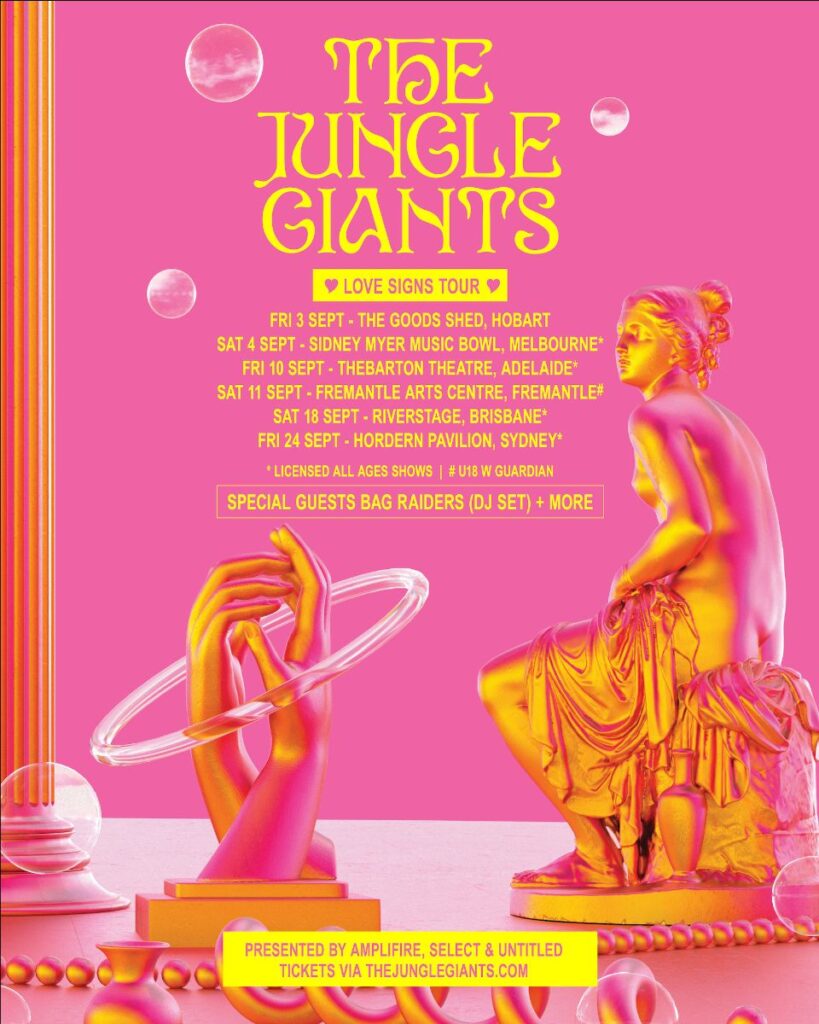 Miles Davis – Kind Of Blue
I spent the first couple years of my music career hell-bent on becoming a jazz drummer. I would sit for hours into the night tapping away to some of my favourite records. My mum would often get annoyed with me for practicing so late that I'd have to just tap a drumstick on a pillow. This has to be my all-time favourite to pillow drum to. Also perfect to put on while cooking.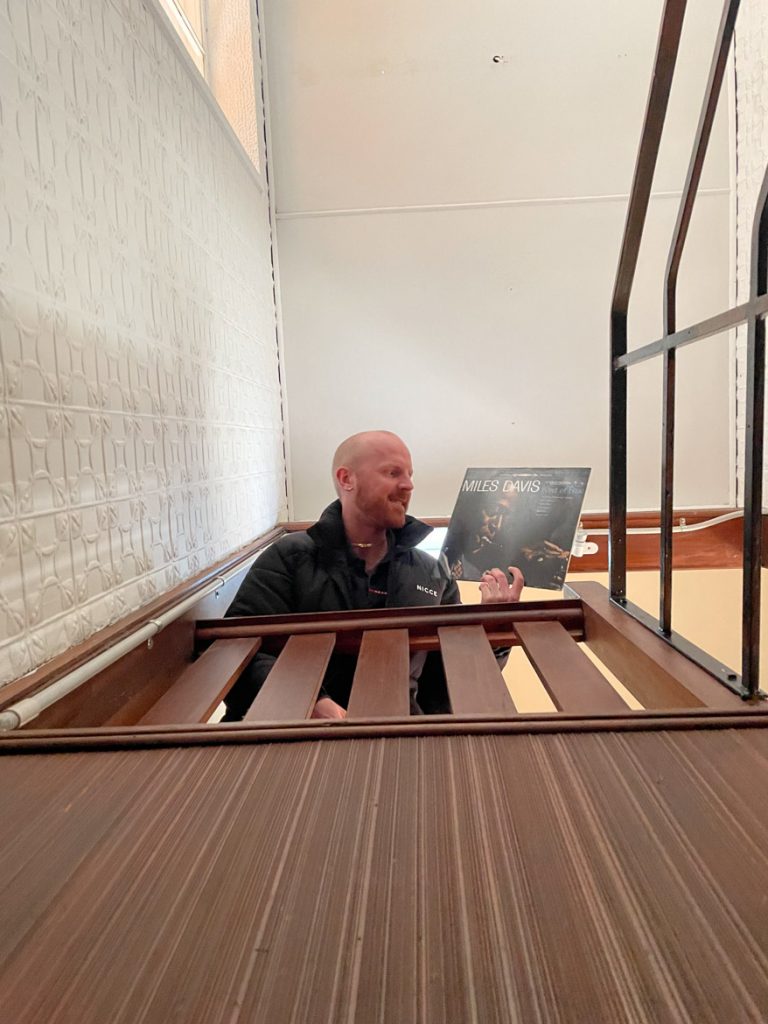 Bon Iver – For Emma Forever Ago
This record changed my life for sure. Really inspired me to start writing my own songs and experimenting melodically. My all-time favourite record by my all-time favourite artist.

Tom Jones – 20 Greatest Hits
I always have and always will love Tom Jones. I think you need to be a little dead inside to not wanna move when you hear 'It's Not Unusual'.
Jeff Buckley – Grace
Cesira and I were smashing this record when we were recording our first album. I've got so many fond memories around it, and I pretty much get transported to a sweet place when I hear any track. I get so inspired hearing his music, also that haunting soulful way he performs his tracks.

Caribou – Andorra
One of my favourite writer/producers ever. You can put his music on at any time of day or night, and get something different from it each time. I have always been in love with the drums on his records too, this one in particular. A perfect mix of live performance and samples. Can nerd out on it for a lifetime.