The indie-pop-rockers spotlight fellow big names in Aussie music…
It's a certified fact that triple j Unearthed High has long-been the treasure trove for some of Australia's most promising new acts. Over the years, the radio station has crowned everyone from rapper-producer Arno Faraji to soulful singer-songwriter Gretta Ray, and the list goes on. And if the ever-growing careers of these unearthed alumni are anything to go by, then triple j's most recent high school victors, Teenage Joans, are just getting started. 
It was just last year when the Adelaide-based duo, known off-stage as Tahlia and Cahli, were bestowed with one of triple j's most prestigious titles for their carefree teenage anthem, 'Something About Being Sixteen.' Since then, the indie-pop-rockers have retained their title as ones-to-watch, sharing the stage with fellow triple j darlings The Chats and Amy Shark, and releasing their most recent earworm, 'Ice Cream.' 
https://www.youtube.com/watch?v=QIfQMIg73io
Somehow catchier and more successful than its predecessor, 'Ice Cream' is the lush, guitar-heavy sophomore single for Teenage Joans' recently released EP, 'Taste of Me.' Together with 'Something About Being Sixteen' and three extra tracks, the breakout project is a glittery, grungy delight which masters the pop-rock sound of the early aughties. And as this genre continues its re-emergence onto the airwaves (helped along by the likes of Olivia Rodrigo and Willow Smith), Teenage Joans don't just have their finger on the pulse…they're creating it.
To celebrate their debut EP, we caught up with Tahlia and Cahli to run through some of their most influential vinyl records. Check out the full list below: 
Tahlia: Paramore – RIOT!
I think the Paramore album 'RIOT' is literally one of the most iconic albums ever! Paramore is one of my favourite bands and one of my biggest inspirations when it comes to music. There's not one bad song on this album but my absolute favourite track is 'that's what you get.'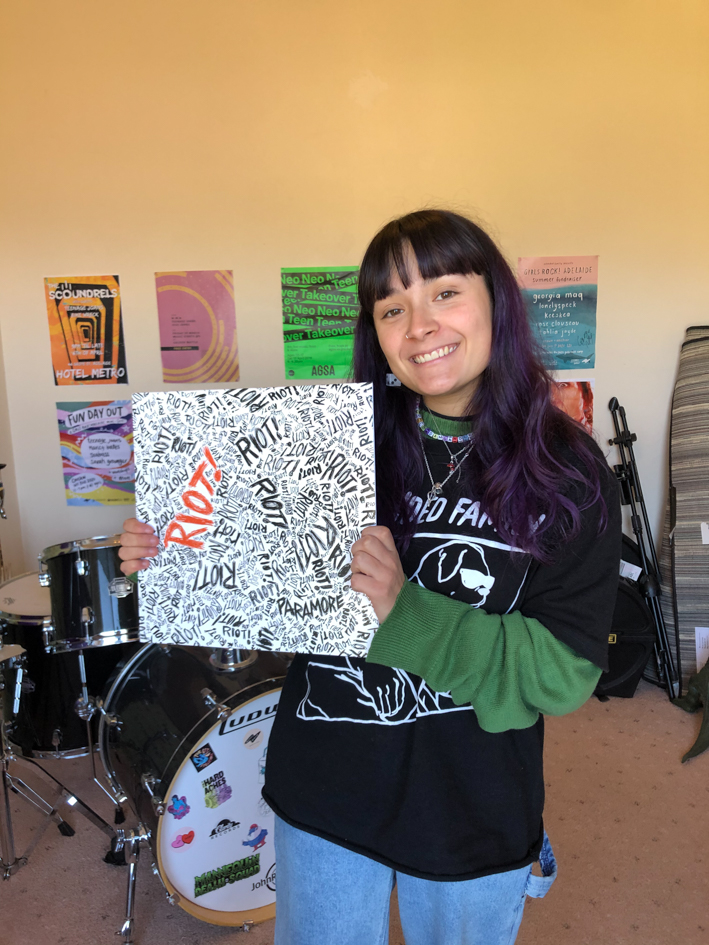 Tahlia: Mom Jeans – Puppy Love 
Mom Jeans has been my favourite band for so long! Puppy Love is such a good album and has the sickest titles ever. I think the first Mom Jeans song I ever listened to was 'Death Cup' and I instantly fell in love with this band. My favourite track on this album is 'Jon Bong Jovi.'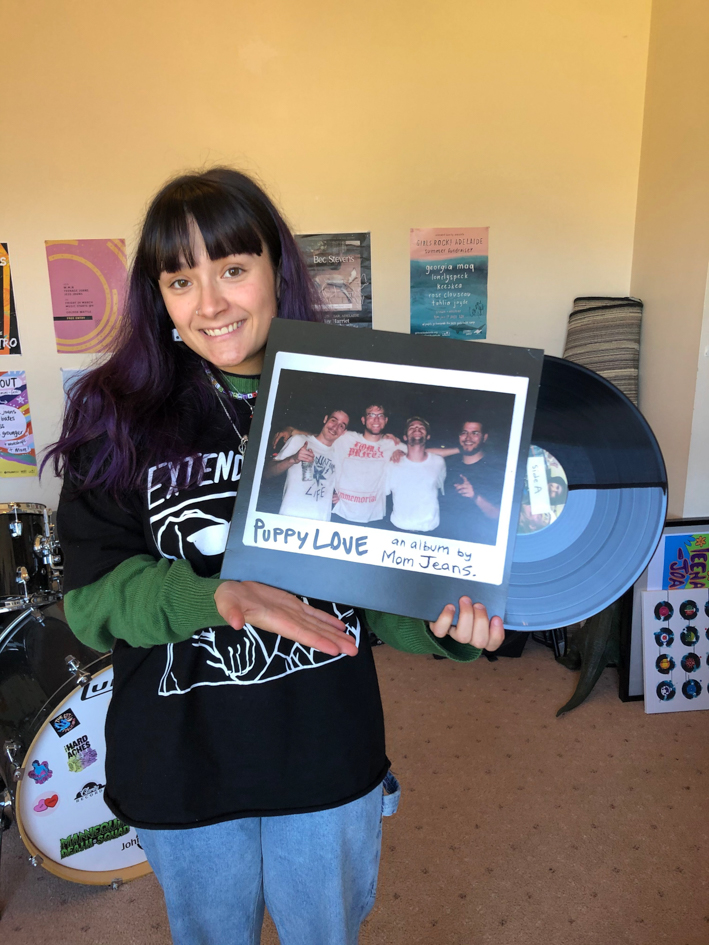 Tahlia: Ruby Fields – Permanent Hermit
Permanent Hermit is one of those EPS where every song is an absolute banger! My two favourite tracks from this EP are 'Conny' and 'God Bless Turbulence' just because they tell such a heartfelt story. In 2019, we had the opportunity to play an Adelaide show with Ruby Fields which was such a special moment.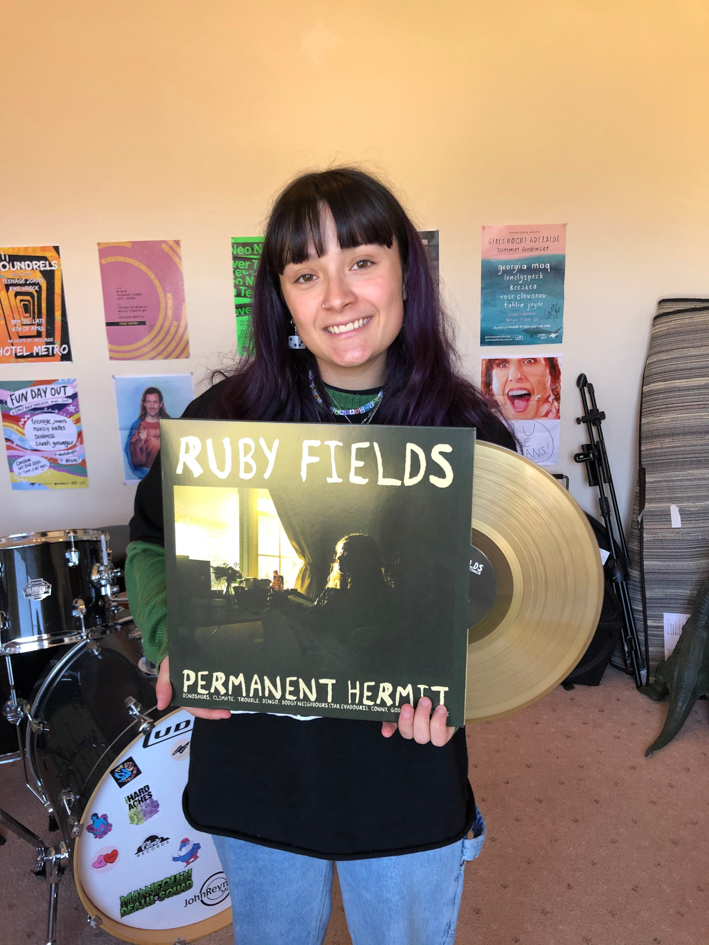 Cahli: Camp Cove – How To Socialise & Make Friends
I found Camp Cope in year 12 at school one day when I left my headphones at home. I was scrolling through the Spotify new releases out of boredom and I saw the single art for How To Socialise & Make Friends (the song) and immediately thought "who are these people? They look so cool!" I couldn't listen to them at that moment in class because of the headphone situation, so I ended up just researching the band on my school computer and resonated with everything I found about them. This album came out a month or so later and I absolutely fell in love with it. My favourite track from the release is 'Animal & Real', I even have those words tattooed on me. It was the first song from the album that I connected with and I really love the lyrics and power behind the metaphor of humans just being "animal and real". The whole album is so incredibly powerful and without it I'm not sure I would have even had the drive to start a band!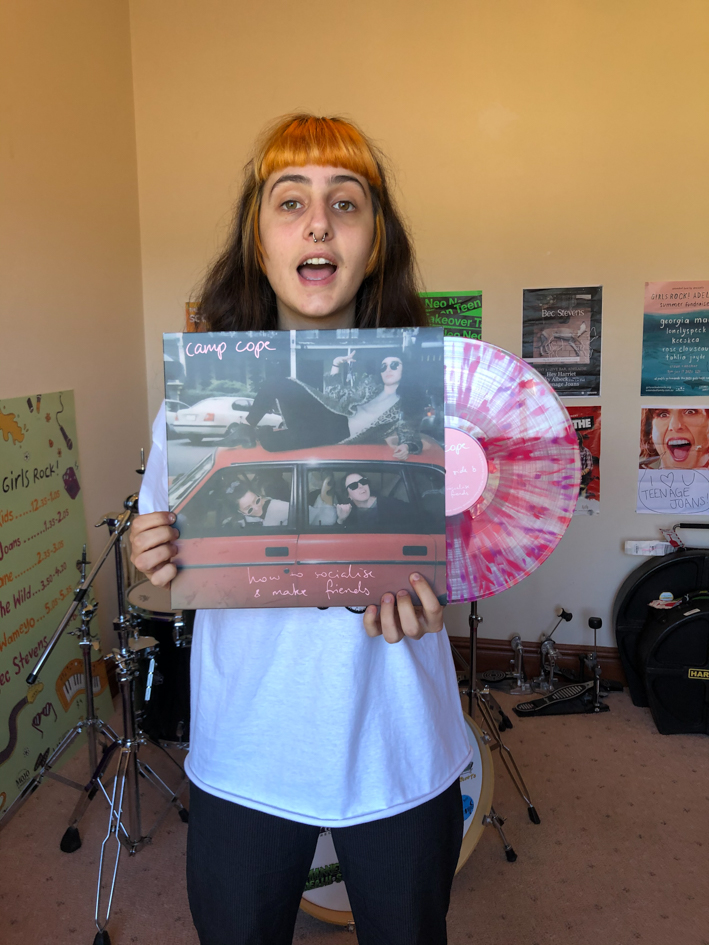 Cahli: Slowly Slowly – Race Car Blues
The first song I ever heard from Slowly Slowly was 'Jellyfish', and at that time in my life the song really resonated with me and a connection that I had with someone (plus it's a banger). When Race Car Blues came out, I didn't realise how important it would be to me at that time in my life. My favourite song from this album definitely has to be 'Race Car Blues', followed closely by 'How It Feels'. I admire Ben's songwriting so much, he manages to write such catchy pop songs that also feel like heavy rock songs. The band also nails the soft verse/heavy chorus dynamic so well throughout the album which is something I'm always trying to do in TJ's. My brother actually got me this vinyl for Christmas last year because he knows how much I love the album!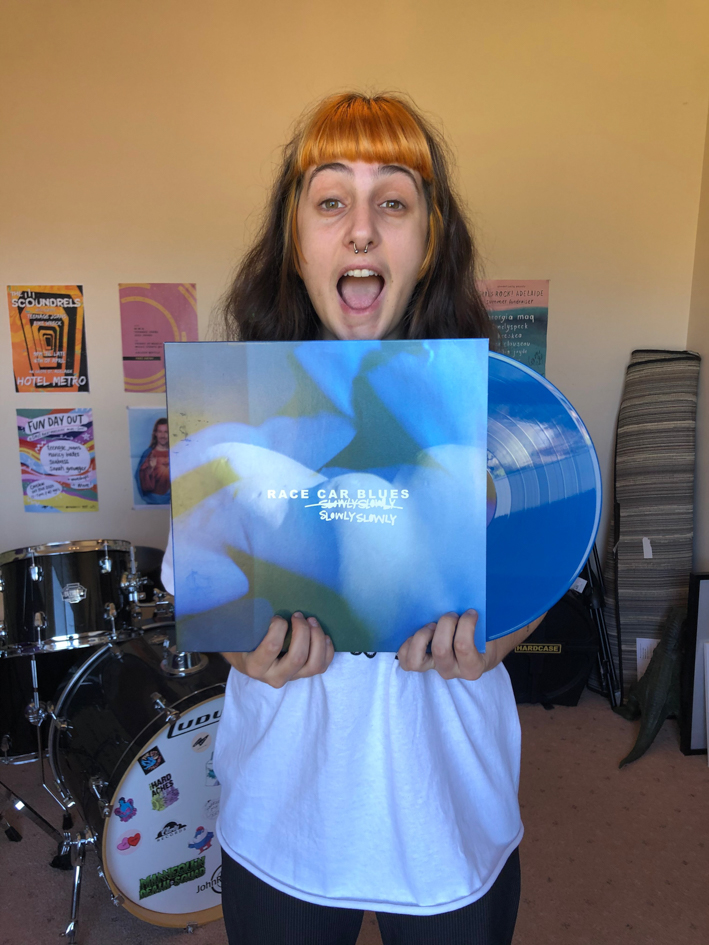 Cahli: Bec Stevens – Why Don't You Just 
Bec has played such an important role in our band. She's definitely a lifelong friend of ours and we are so honoured to see her as a big sister in our life. She asked us to support her at a show at Jive Bar (where I ended up buying this exact vinyl) before we even had a band name, and when we decided on Teenage Joans she was the first person to know about it! I can't even begin to explain how Bec's songwriting makes me feel, but I like to tell people that she's one of the only musician friends I have who's music I'd adore just as much even if we didn't know each other. My favourite track from this EP is probably 'Fuck This Up', it's so beautifully emo and I absolutely live for it.