Anyone up for a trip to Newtown?
Anyone who's been on a gig bender in Sydney's Inner West has come across Rest For The Wicked, the homegrown rock duo quickly making a name for themselves for their fiery live shows and whacky mix of pop and rock. It's a marriage that's taken them all the way from Grapevine Gathering in Victoria to opening for some of of the most in-demand acts in the Sydney scene, all without having an EP out; but period is now over.
The eponymously titled project sees the duo indoctrinate current and soon-to-be fans in a hearty mix of psych voodoo and chaos. From the fuzzy ridiculousness of 'Impulse' to the groove-laden 'Introvert' (not to mention a very special cover of Kid Cudi's 'Pursuit Of Happiness', it's an EP bursting with youth spontaneity. And luckily for you, it's out now.
And so, for our latest instalment of Off The Record, we took to a trip to Papa Disquo Records in Newtown with the band to get some of their top wax pizza picks. Check it below.
Tasker
Tame Impala – Lonerism
Anyone who knows me knows that Ive been a tame impala tragic from day one. I'm not one for favourites but Lonerism has to be my number one album of all time. The songwriting, production, themes of isolation all speak to me on a level that words can't do justice. God bless you Kevin Parker.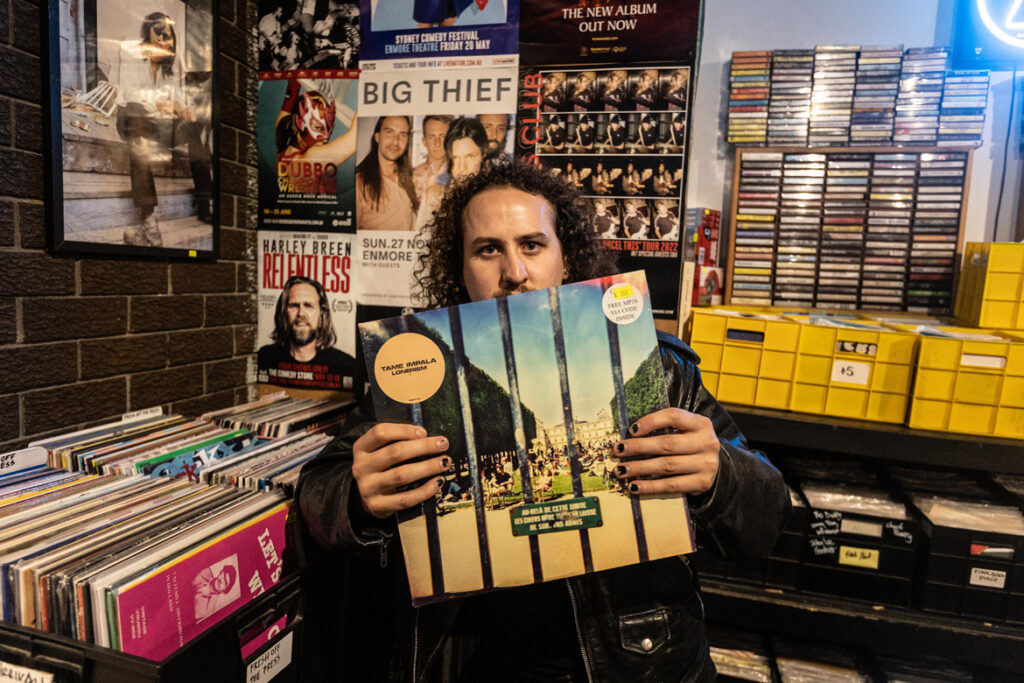 Chuck Berry
This was the first vinyl I ever bought. When I was 11 or so I use to go to garage sales on Saturday's morning with my mate Jarrod grant and his dad, and I remember I pick this one up for $1. No sleeve or nothing, just a black disk. I had no clue who Chuck Berry was but certainly got to know him after listening to him 1000 times over. Incredible guitarist.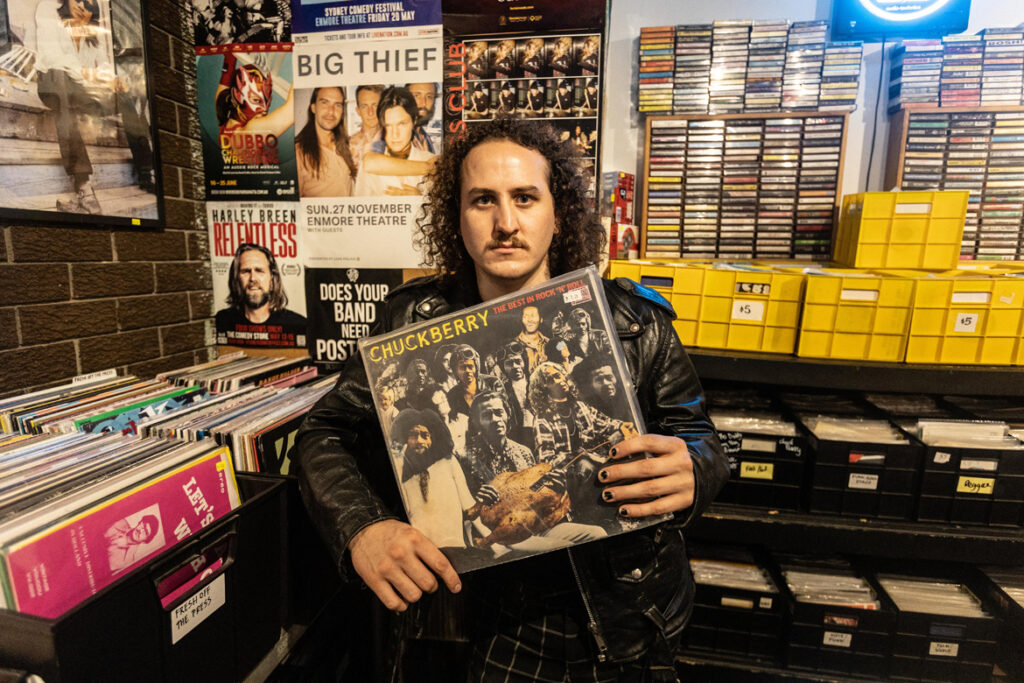 Doobie Brothers – Stampede
This one's a throwback. For some reason I started collecting Doobie Brothers vinyls as a youngin. I have no clue why, probably because everyone was tryna get rid of them. I ended up having 5 or so records from them including this one before realising that I actually hadn't listened to any of them. I guess the covers were enough to warrant the purchases.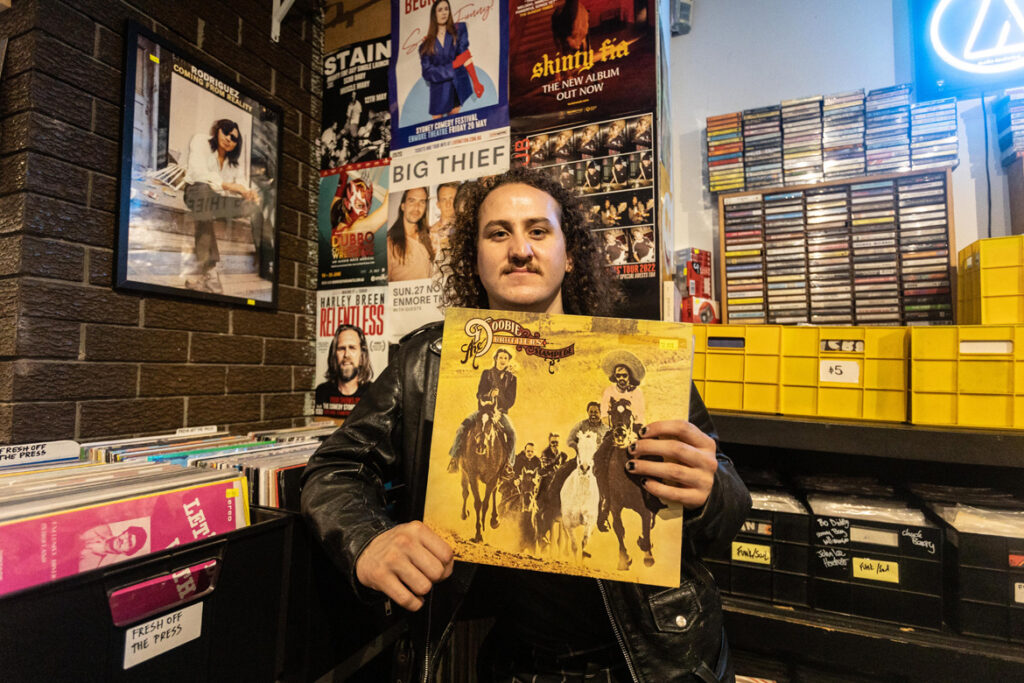 BEN TOWNSEND
Otis Spann Is The Blues – Candid Spann Vol. 1
I grew up listening to Otis around the house a lot. My dad used to play blues records on the weekends when I was young and I was always quite fascinated with Otis Spann. One of his songs 'Ain't Nobody's Business' has a big influence on me because of the raw emotion you can hear in his voice with these deep, depressing lyrics. He seemed to bring his darkest and more twisted memories to deliver them in such spectacular fashion. I strive to write like that.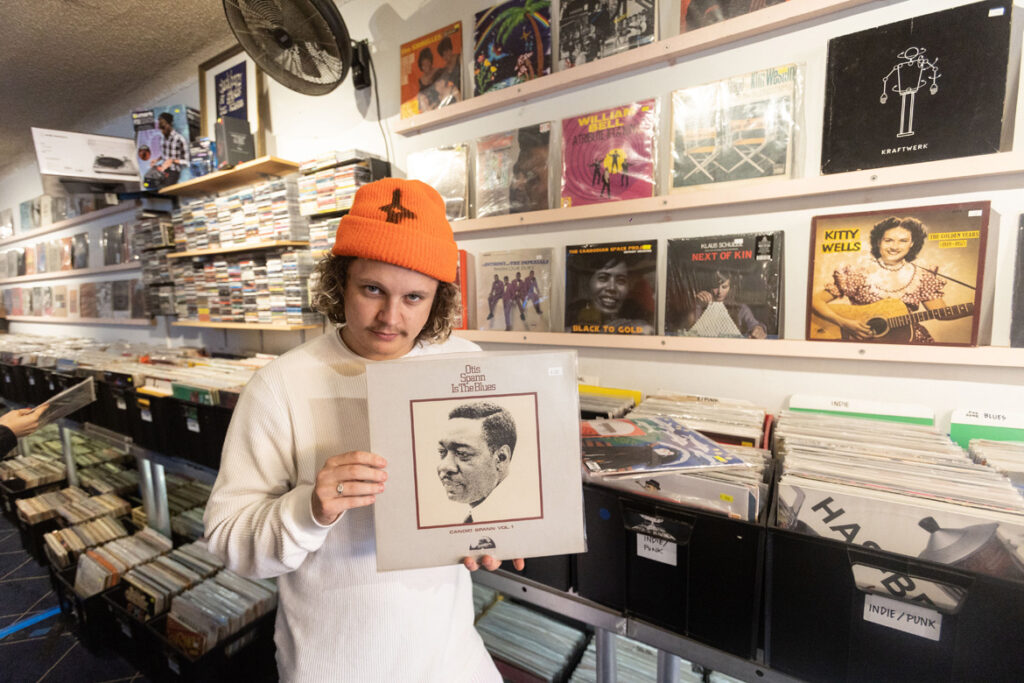 De La Soul – Stakes Is High
This album has has a big impact on me over the years. 'Stakes Is High' really just spoke to me in a period of my life where I wasn't sure what I should care about in life. I miss the 90's era of positive/conscious rap because I feel it had such a massive effect on me as a writer and how I can help people through music. It's special.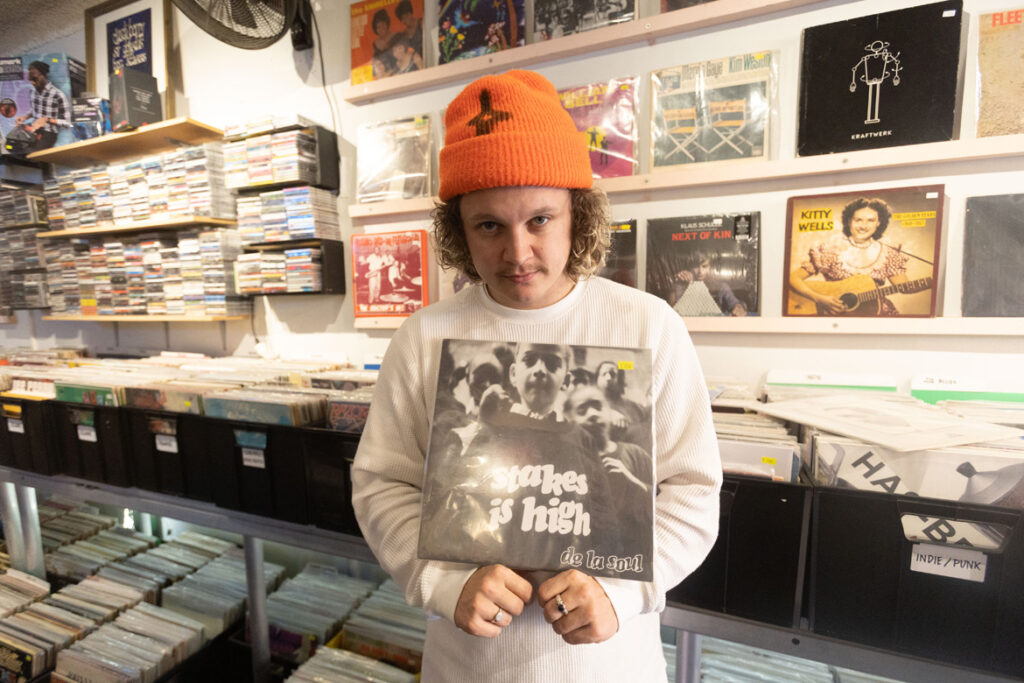 Action Bronson – Cocodrillo Turbo
I love Bronson's creativity with his bars on this whole album. It always reminds me to think outside the box. His production is always on point to suit him. It's like you can really understand his personality and how he's feeling on every song throughout. A true wizard of his craft.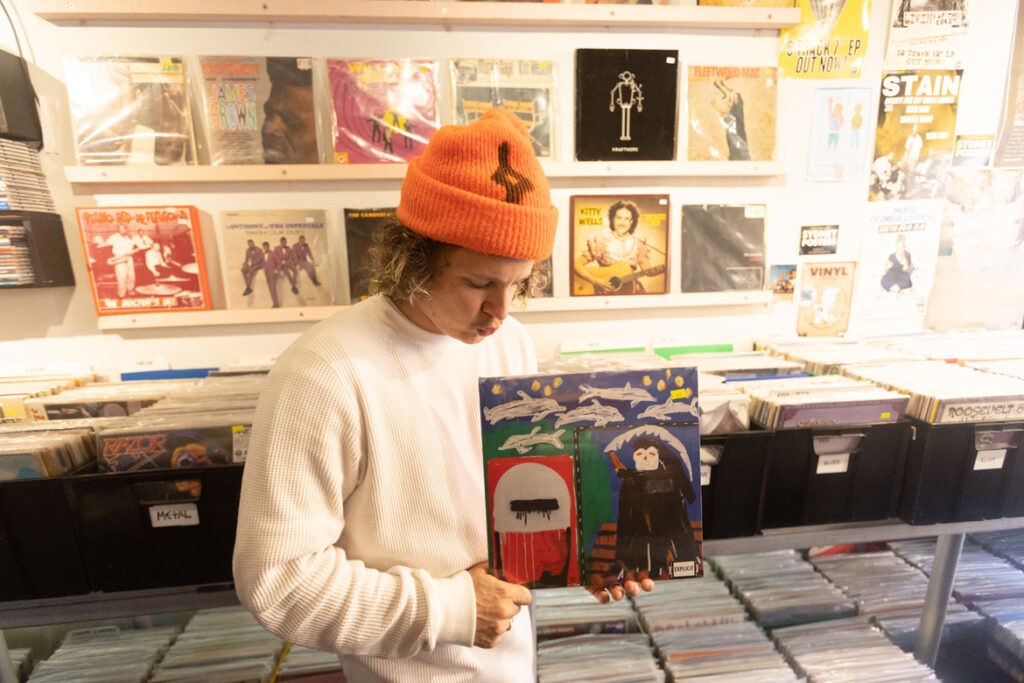 Rest For The Wicked's debut EP is out now. You can buy/stream it here.