Having just been announced on the Splendour In The Grass 2018 lineup,e thanks to Triple J Unearthed, we sat down with Byron Bay's Seaside to pick through some records and have a little chat.
Opening up the amphitheatre stage at Splendour is no small task. Performing to thousands of punters on the grassy hill of the outdoor stage, having an opportunity to set the tone for the whole day and stick in the (then sober) minds of festival goers – there's surely a bit of pressure there. Though, having met Byron Bay's Seaside, we can see that the job has fallen into very safe hands.
The group's brand of dreamy pop-rock has just the right amount of swaying grooves and floaty vocals to get the day started just right, and they are undoubtedly keen to be playing the festival, especially since they go most years anyways. "So sick," bass player Tom says. "It's just nice to go and not have to lineup for six hours at The Northern," he laughs.
It didn't happen straight away for Seaside though, it was their track 'Golden Girl' that marked a turning point for the four-piece, who had previously released two EPs since their formation in 2016. "We were uploading with them from the start, and they always seemed to be really onboard and supportive, then they just really liked 'Golden Girl,'" drummer Chris says.
They group will be hitting the road for an East Coast tour this August, so if you haven't got a ticket to SITG be sure to catch them twhen they head to your town, and check out their favourite wax pizzas below: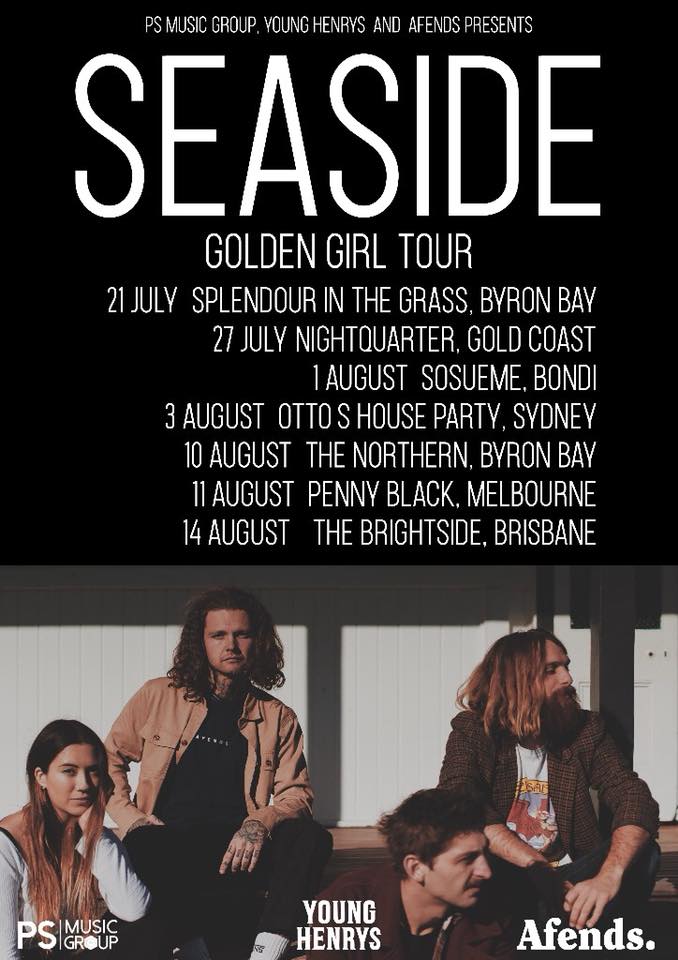 ————————————————————————————————————————————————————————————————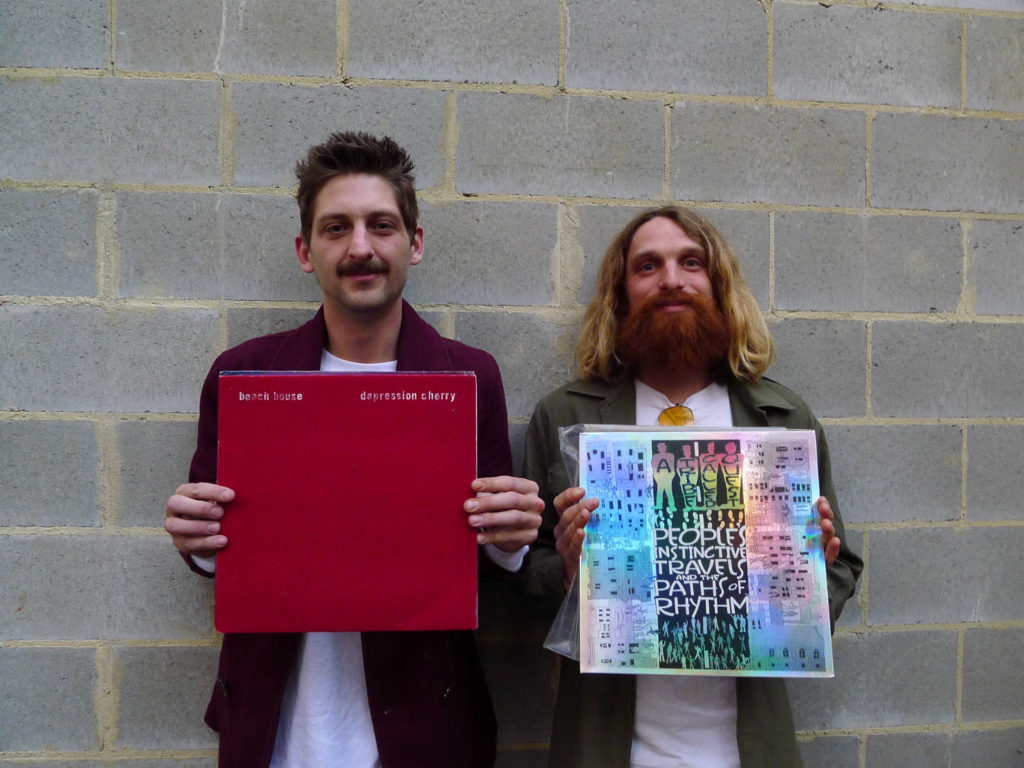 Beach House – Depression Cherry
"I bought this in Paris after seeing them play at a restored 18th century music hall, which was perfect for Beach House. I bought the tickets off a French website and it was fucked. At first they didn't let me in and they stuck me up in the very back seat, on a seat that I had to pull down. Not even in the rafters," Tom says. "I left before the encore because I was scared of walking home. I bought this while the band was still playing and there was no line at the merch desk, then I walked my pussy ass home."
A Tribe Called Quest – People's Instinctive Travels and the Paths of Rhythm
"So many times I've said 'I'm done with hip-hop,' then something like Tribe will come out and get me really keen. It's really well sampled, there's banging drums and some cool jazz and blues. Really great lyrics, from when lyrics still kinda mattered in hop-hop," guitarist Josh says.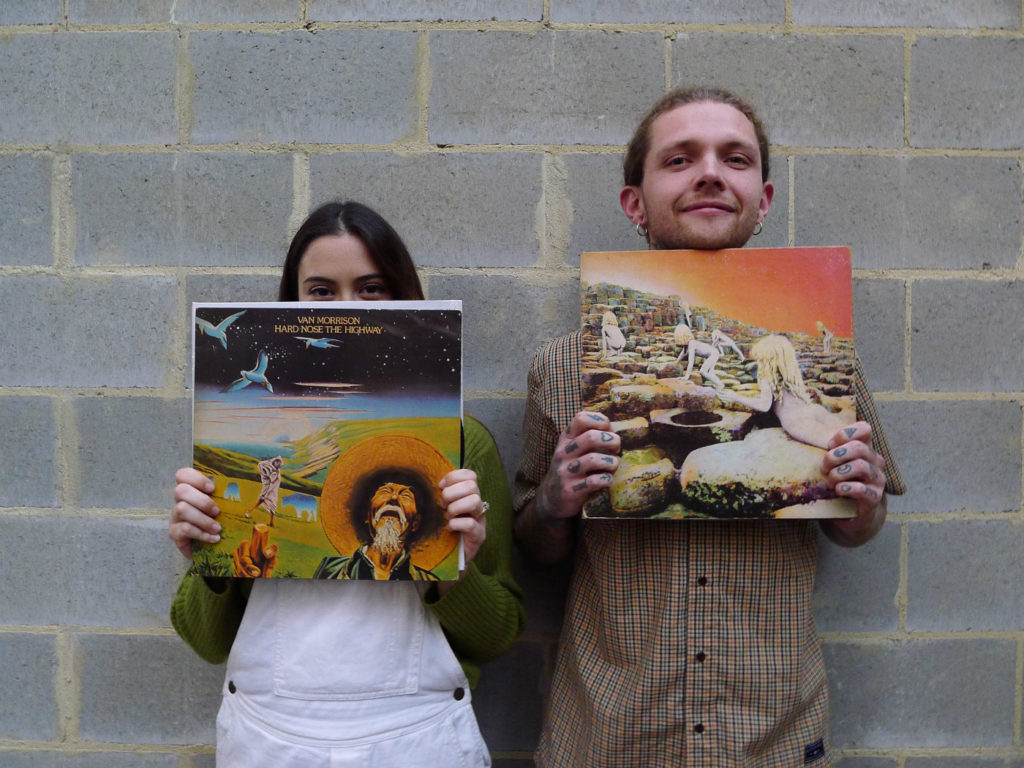 Van Morrison – Hard Nose The Highway
"I don't know where I found it. I actually have no idea where I got this record, I think I was about 17 when I got it. I've lost so many records along the way but this one has stayed with me for ages. 'Hard Nose The Highway' and 'Warm Love' are just amazing but I also I like the cover, it's really trippy and you can get lost in it," singer Darcy says.
Led Zeppelin – House Of The Holy
"I got this one in this little place called Koenji [Japan], we were walking around for ages and we just found this little record store. It was a little husband/wife thing going on and he had all these old Japanese Fenders, and really cool old distortion pedals and loopers," Chris says.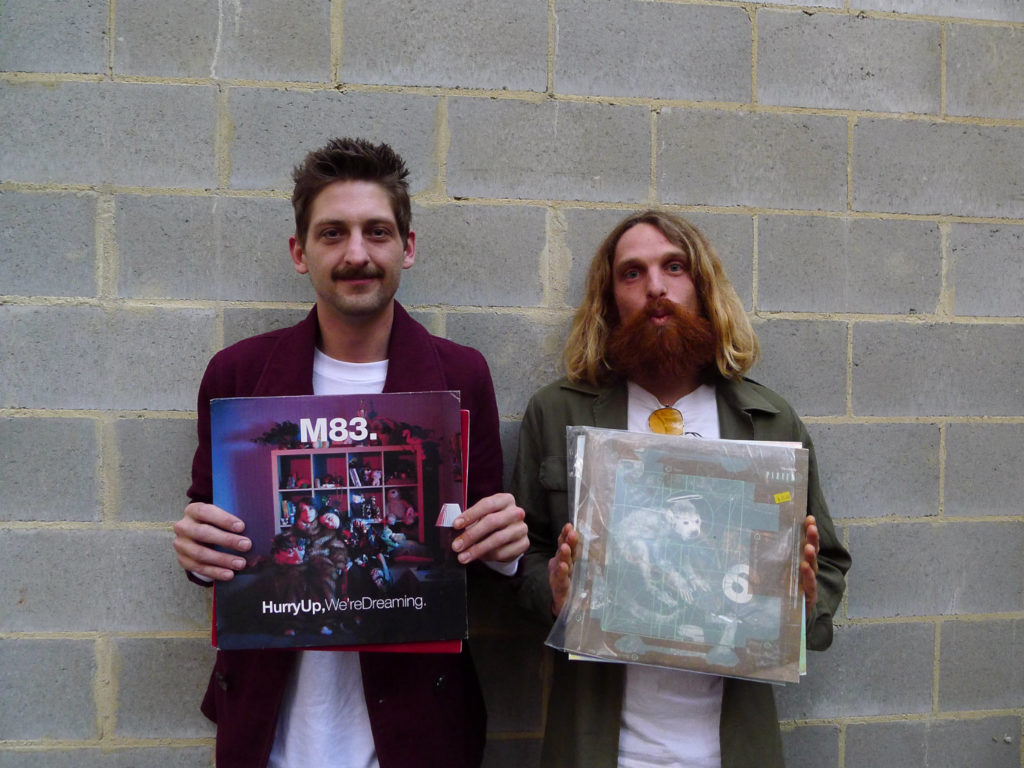 M83 – Hurry Up, We're Dreaming
"'Midnight City,' hit that up to 78 rpms and it becomes a fucking banger. I've thrown it on at a couple of parties and it's just sick (laughs). It's just too slow this album, so you speed it up a bit and it gets better. It's a cool cover too, the kids are creepy," Tom says.
The Pixies – Doolittle
"It's just a really distinctive artists with really distinctive players. They're not like everyone else. A lot of pop music can make people be really generic, and these guys are pretty out there. There's so many good tracks, it's a band in their prime with their most artistic album," Josh says.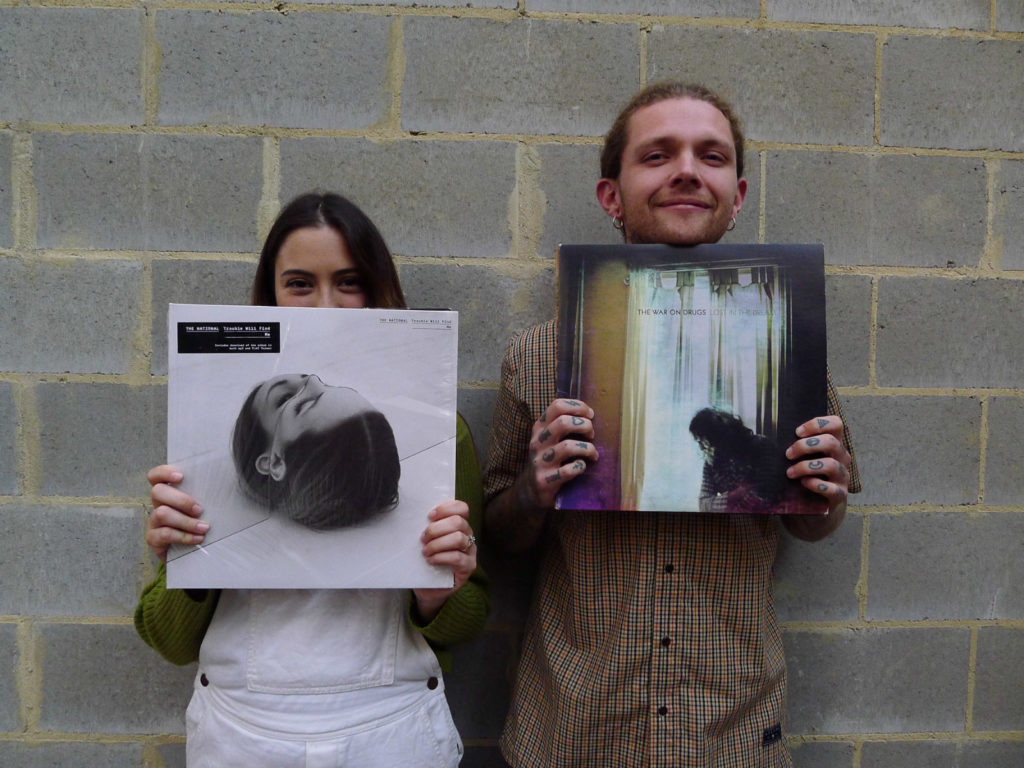 The National – Trouble Will Find Me
"It's not my favourite of all their albums but I can't find a fault in it. They're definitely my favourite band. Tom gave me this for my brithday around the same time Chris got me this vintage record player and fixed it all up, so I got to listen to it on that which was pretty sick," Darcy says.
War On Drugs – Lost In The dream
"I think these guys are better on vinyl. The dynamic range for their kind of music just somehow comes out on vinyl. On CD and streaming you don't really get to appreciate their sound but on vinyl you fully get it," Chris says.