With his latest single 'My Pelopolees,' having amassed over 10k Spotify streams in a week, it seems like thing are really heating up for Bowraville-come-Sydney rapper Tasman Keith, so we thought we'd get the low down on the records and artists that inspire him.
Having relocated earlier in 2018 from Bowraville to Sydney to attend the University Of Technology, 22-year-old Gumbaynggirr man, Tasman Keith has had a lot on his plate. Juggling full-time study, regular trips back home and a social life is enough to keep most people in their early 20's constantly busy. Add nurturing a budding career as a rapper to that, and you start to wonder how he fits it all in.
His much anticipated single 'My Pelopolees' which has already garnered the attention of Triple J and FBI, is largely about remembering those who are no longer with us. "In its most raw form, My Pelopolees is an ode to my grandfather, William Jarrett (better known as Billy Jack) and my uncle Mark Ballangarry, who was better known as Uncle Spits," Tasman says.
"Uncle Spits originally coined the term 'Pelopolees' (meaning people) long before the early 2000s but it wasn't until then that my Grandfather pulled inspiration from the word and recorded a song, which told Uncle Spits' story. Sadly, Uncle Spits passed away in 2016 and in 2017, I began to write my version of the song, now titling it 'My Pelopolees'."
The word Pelopolees really lends itself to the beat and makes for an infectiously memorable lyric. "Although the word itself is dope, it really hooks you in for an amazing chorus but it also gave me a chance to introduce Bowraville slang whilst speaking for my people and conquering these ideas that society places on us," Tasman says.
Stay tuned for Tasma's debut EP which will be out later in what promises to be a huge year for the young talent, and be sure to check out his favourite licorice disks below: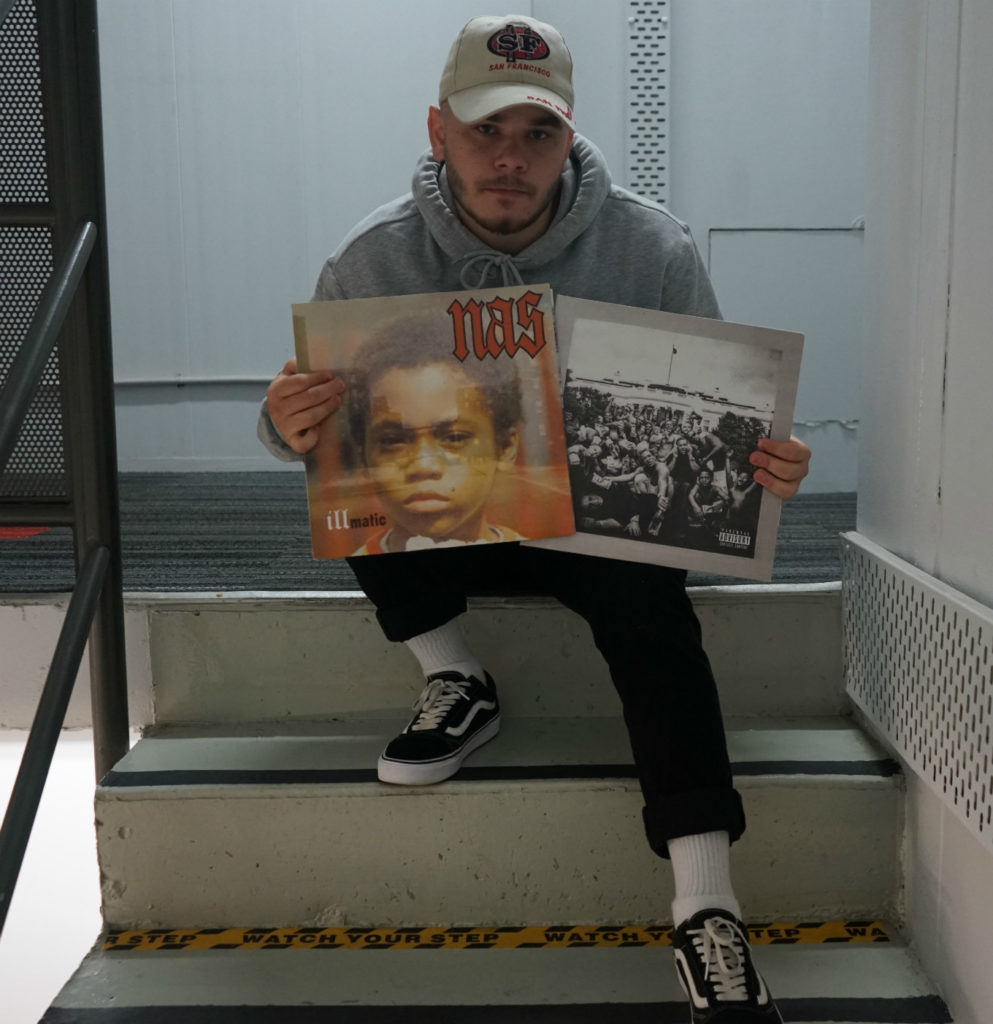 Nas – Illmatic
When I was 17 or 18, there was a stage where I really started to appreciate old-school New York hip-hop and the lyricism in it. I'd ride around in the car and play this record. Nas is a big influence for me. My first mixtape, was called What Songs, And Why? and it was my spin on songs that influence me and I did a Nas 'Hip Hop Is Dead' remix.
Kendrick Lamar – To Pimp A Butterfly
This album to me is crazy. I saw him pay it live at Bluesfest and I always go back to this album… He's one of the craziest performers I've seen, and seeing it live really changed my perspective on the band and how that all plays in hop-hop. I take a lot of influence from him 100%. My go to track is 'These Walls.'

Michael Jackson – Dangerous
I was talking to Adit from Horrorshow the other day and we were saying how slept on this is for a Michael Jackson album. Even the cover art is in my top five record covers of all time. When I was 10, me and my brother and my cousin would put this CD in the player, press play then pause it and write down the lyrics. Then we'd spend like three hours practicing the song. My brother would pretend to be on the drums, my cousin on the guitar and I'd be Michael Jackson. Then we'd tell mum to come into the room and we'd perform it for her.
Michael Jackson – Off The Wall
There's a shop in Bowraville that's kind of an op-shop, like an op-shop for rich people… It was open once a fortnight and you couldn't pick what day it was. Sometimes you'd be in town and want to go for a peak but it was never open. One day I made it in there and I found this for $3. Michael Jackson is a big influence for me, all the vibes on this are crazy. 'Workin' Day And Night' is a jam.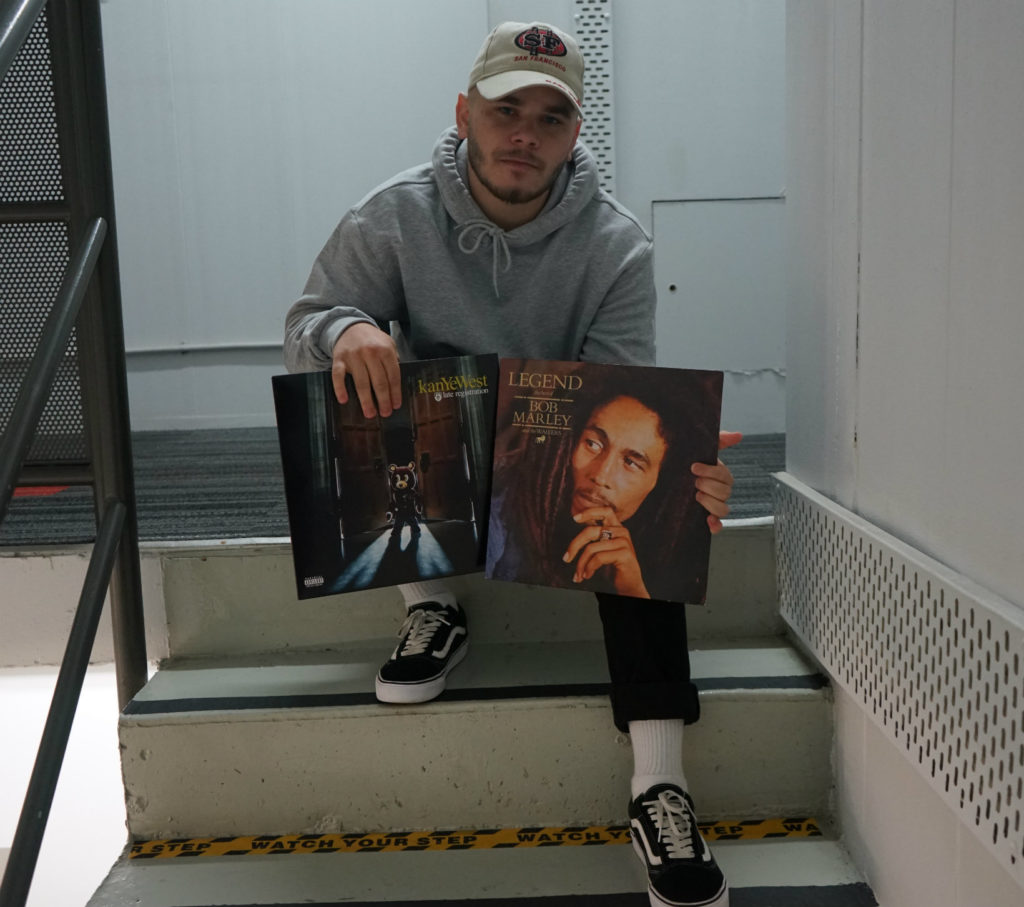 Kanye West – Late Registration
I really love the strings on this album. I remember watching him performing the whole album with an orchestra behind him and it was crazy. When I was a kid I saw this on CD in my dad's room and I remember just really liked the look of the cover. Touch The Sky' with Lupe is a classic, but my favourite on this is 'Gone.'
Bob Marley – Legend
Growing up, all the uncles, if they weren't playing their own songs they'd play Bob Marley and they still do. I like to rock out with it when I'm waking up, or in the arvo when I'm chilling, Bob Marley is the best shit to put on. My favourite joint on this is probably 'Waiting In Vain' because it's a love song. I'm a fool for love songs.