With their sixth album, I Love Songs released today, we caught up with Tuka and Morgs AKA two thirds of hip-hop force Thundamentals, to pick through their favourite licorice disks.
With 2018 marking a decade of Thundamentals, the Blue Mountains-come-Sydney trio have decided a step back from the political commentary that fans have always connected with them. In a world where we are constantly bombarded by politics from all angles, the stalwarts of the Australian music scene have decided to take a more introspective approach on their latest LP, I Love Songs.
From opening track 'All I See Is Music' the group set the tone for the album, which they predominantly recorded and produced themselves, examining love, loss and relationships. It's a refreshing reminder to remember the little things around us that we are supposedly fighting for.
I Love Songs the record of a group that is undeniably comfortable and confident in their own skin, though it also showcases their ambition and determination to be adventurous and push the envelope. Featuring guest appearances from Australian upstarts Eves Karydas and Adrian Eagle, who offer some of the biggest hooks on the LP, it's clear that the veterans have kept their ears to the ground.
Thundamentals will also be hitting the road for a national tour in November/December including a performance at Spilt Milk Festival (dates and info here). Can't wait for the shows? Check out the Morgs and Tuka talking about some of the wax pizzas that shaped their musical identity below: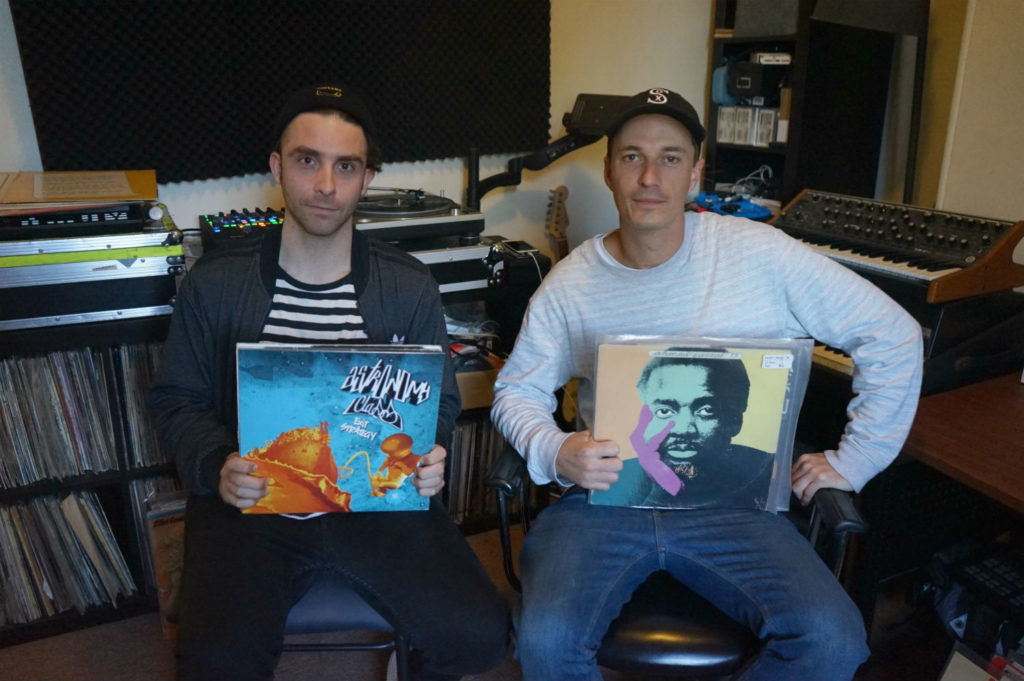 Tuka: Astronomy Class – Exit Strategy
"This is the first record I was like, 'Hey this is really good Australian hip hop music.' The Hoods and Urthboy and stuff had songs and I would be like, 'Yeah I can fully respect that as an international piece of hip hop or whatever,' but this was the first one I really, really fucked with. It's really uniquely Australian and Ozi Batla is the vocalist which is mad. He's got the best name."
"And furthermore, when they put out their next record, they got us for our first national suppor. It was like they were untouchable and we got to tour with them. It was our first ever tour."
Morgs: Ahmad Jamal: Ahmad Jamal '73
"This is one of the first records I bought when I got into collecting records to sample. You start off, sort of finding ones in two dollar crates out at the front of Vinnies and then you realise that you're just buying old orchestral records and whatnot for ages. This was kind of one of the first ones where I was like, 'I'm gonna spend a bit of money.' It was only twelve dollars."
"It's a heavily sampled album, and when I got this I knew I was on the right trail… It opened me up to lots of jazz and soul and funk kind of stuff, and started getting me really interested in collecting and listening to that sort of music."

Tuka: Atmosphere – Modern Day Hustle
"This is just a single, but when Morgan bought it and he played it for me he was like, 'I really really fuck with this.' And I was like, 'I hate it,' in my head. Then I heard the record that it was from and I started following him intensely, as in almost stalking his every move – Slug from Atmosphere. A couple years later, I roll up to Morg's I'm like, 'Fuck. I love that Atmosphere shit.' And he was like, 'I don't really fuck with it.' I'm like, 'What!? You got me onto it.'"
"So I don't really like this, but if it wasn't for this record I never would have checked him out and he fully changed the way I rap because he didn't give a fuck about technicality. I'd been brainwashed to think you have to rap like Eminem and be really technical or you're not going to be taken seriously. He just didn't give a fuck about it and he had this really open stream of consciousness style of writing, and that kind of opened the gateway to actually writing songs as opposed to bars."
Morgs: Wu-Tang Clan – Enter The Wu-Tang (36 Chambers)
"I was into Beastie Boys and the Meanies through my sister, and then I think it was after Beastie Boys it was pretty much this album that got me really into hip-hop heavily. I'm still playing this album out every chance I get. Still listening to it. It's a banger. Non-stop hits. This made me want to go to Penrith Markets which was kind of a no go, but I wanted to go to Penrith Markets because they sold fake Wu Wear like those bright yellow jackets and shit… There you go. Story."

Tuka: Roots Manuva – Brand New Second Hand
"I met him once, I supported him and we actually had the same record out at the time called… Forevolution. Yeah but he spelled it with a 'four'. It was weird. We both released around the same time and I got to support him and tell him that which is weird."
"As soon as I got into hip-hop I found UK hip-hop. There was a dude Roots Manuva and Jehst, and I was just obsessed with them both. The reason why I really like this record, the production on it. He keeps pretty simple but really, really beautiful."
Morgs: Muph & Plutonic – Hunger Pains
"2004, Muph & Plutonic. For me, this was big. These were the dudes to be. Our first ever show was on this tour I believe. In the Gearin in Katoomba. We had a different name, we were called Connect Four… But there were six members. The only good song that we had had a sampling of it that said something like 'Connect Four' and we needed a name and we were like, 'Alright well that's it.'"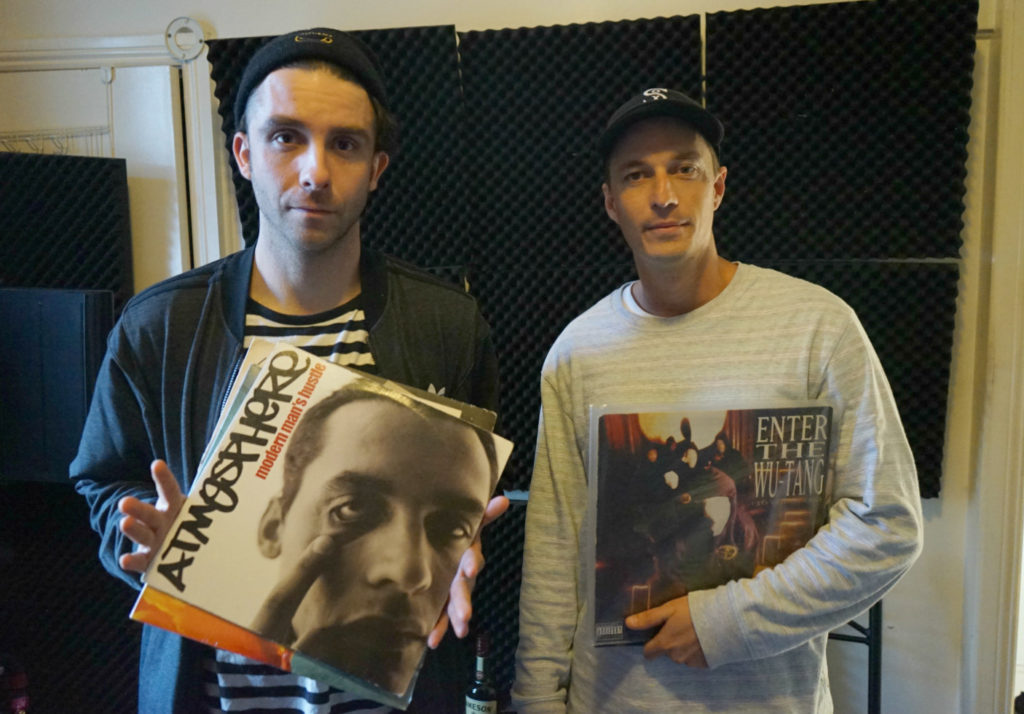 Get your hands on 'I Love Songs' right now, right here.