The Golden Sheaf have you covered for Friday night fun!
We're all familiar with that Friday arvo feeling. You know, the one where you're constantly checking your phone to see what your mates are up to, when it feels like the clock is going backward instead of forward. It's the feeling that can only be remedied by a couple of drinks and a lot of laughs, which is what you can guarantee at The Golden Sheaf's series of FREE Out Of Office parties.
That's right, you can blow away those workplace cobwebs with a cheeky happy hour, tasty food, and a boogie on the dancefloor each Friday for the rest of the month from 4pm. This week you can catch Alex Preston (live), Venuto, Brad Mullins and Wazowski – you don't want to miss out on it!
Check out the gallery above that features Aria chart-topper Colour Castle, Husky, Monica Jude, and more making the shift from work to party smoother than ever.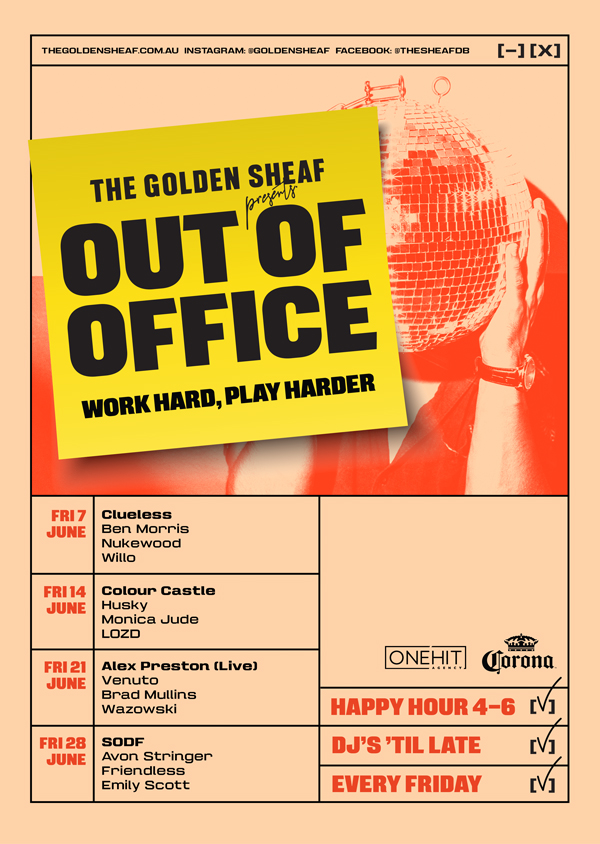 Event: Out Of Office
Location: The Golden Sheaf
Date: 14/06/19
Photographer: Jack Bennett