Splendour In The Grass is all about the music, but there are other components which make the experience so special: Purchasing overpriced cocktails, getting lost and texting your mates from the Tipi Forest for three hours, and spending hours contemplating just what you should wear.
In collaboration with Glue Store, we shot all of Splendour's strongest outfits alongside links to shop the looks. Mother Nature was particularly friendly this year, so there wasn't a poncho in sight – just pure wardrobe flexing! See below and get some inspiration for Splendour in 2017:
Full Splendour Day 1 gallery here
Full Splendour Day 2 gallery here
Full Splendour Day 3 gallery here
Simplicity speaks volumes. This monotone outfit makes you look like you have to attend Splendour In The Grass before an extremely swaggy safari tour and/or military training. Imagine wearing this and running through the trenches while a EDM remix of the 'Lion King' theme song plays.
Shop the Glamorous military Dress here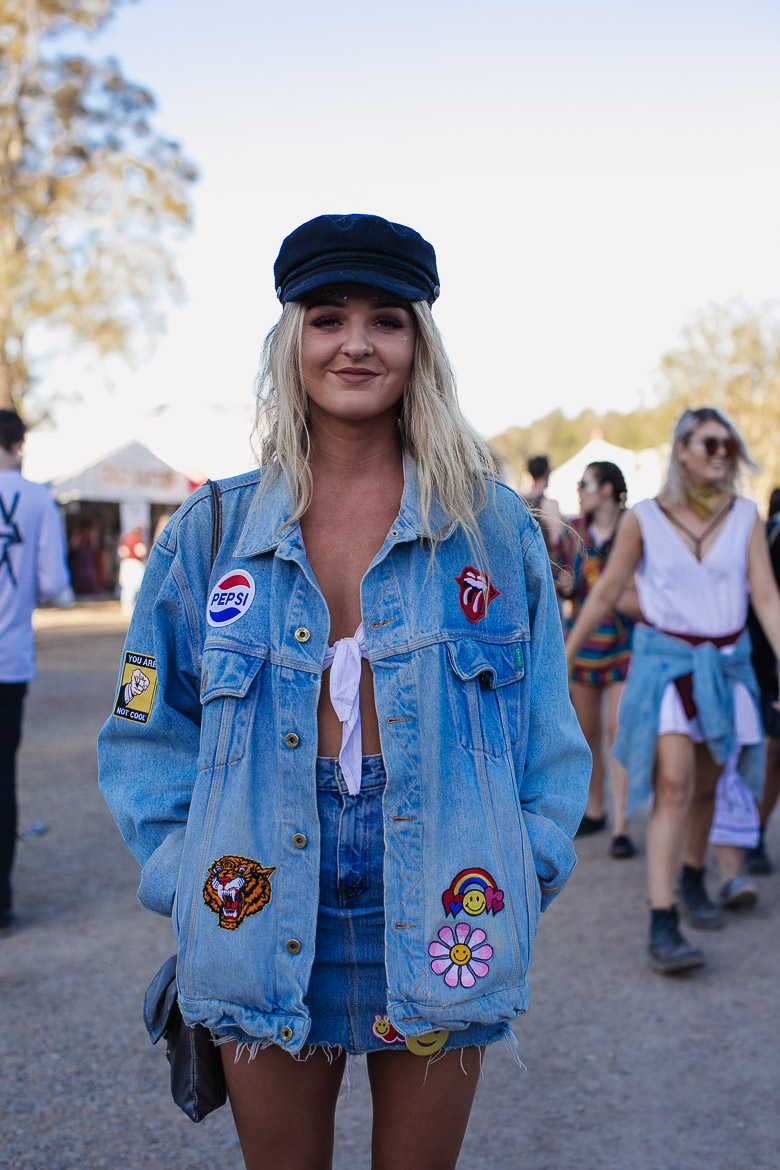 This lady teams a Canadian tuxedo with a schoolgirl-esque shirt tied at the front ala Britney Spears in 'Baby One More Time'. Huge vibe, especially when you have a Pepsi patch on your chest.
Shop the Lee boyfriend denim jacket here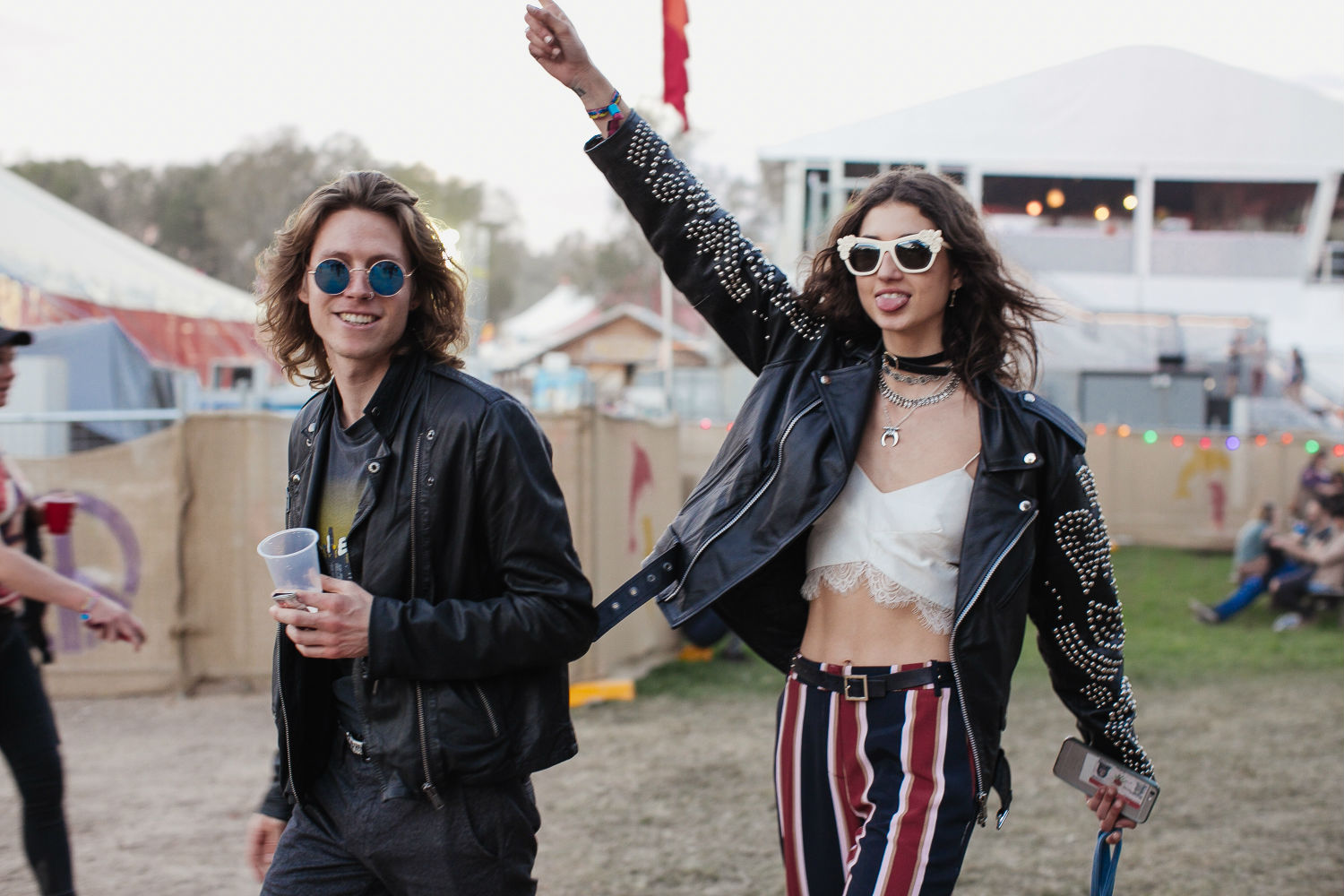 The key to leather jackets is to look like a moderate badass and not like an outlaw biker with numerous criminal convictions for drug trafficking. See above on how it should be done.
Shop the All About Eve Fighter Biker Jacket here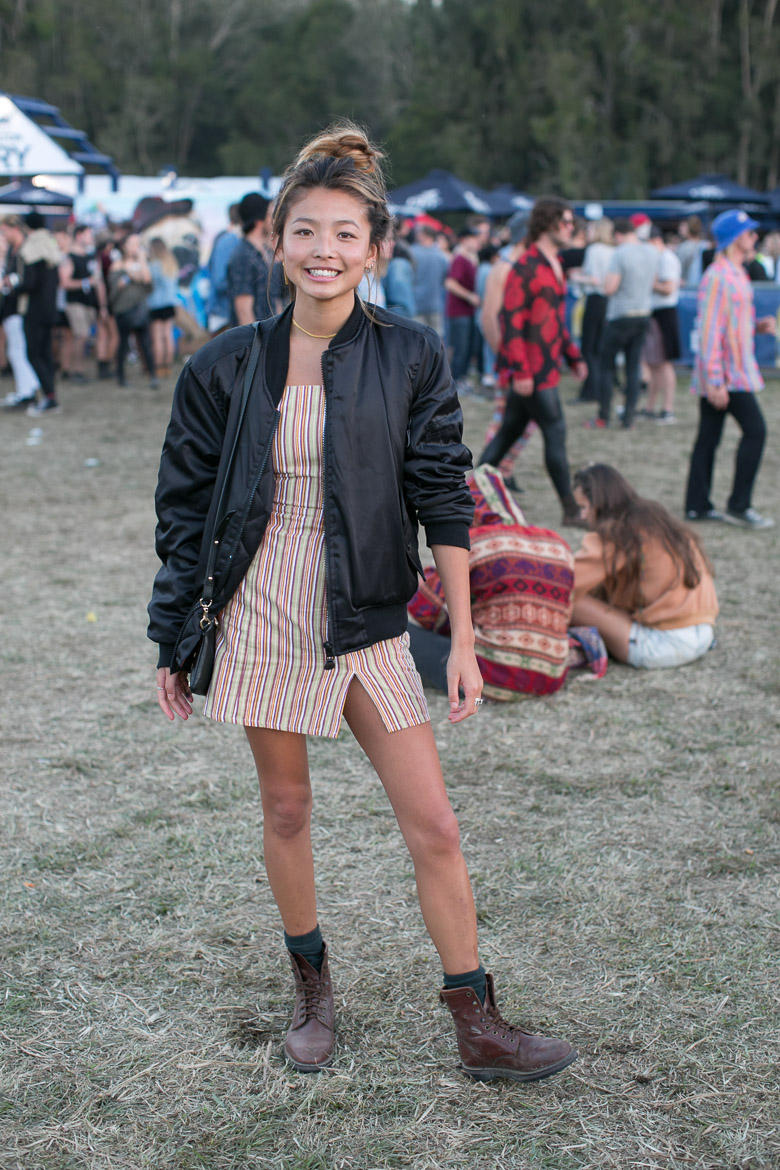 It's all in the details. Green socks and brown boots to herald that legendary 'beef and broccoli' footwear combo, and a bomber jacket because if you don't have a bomber jacket in 2016 do you even fashion? Pilot swag on lock.
Shop the Glamorous It Girl Bomber Jacket here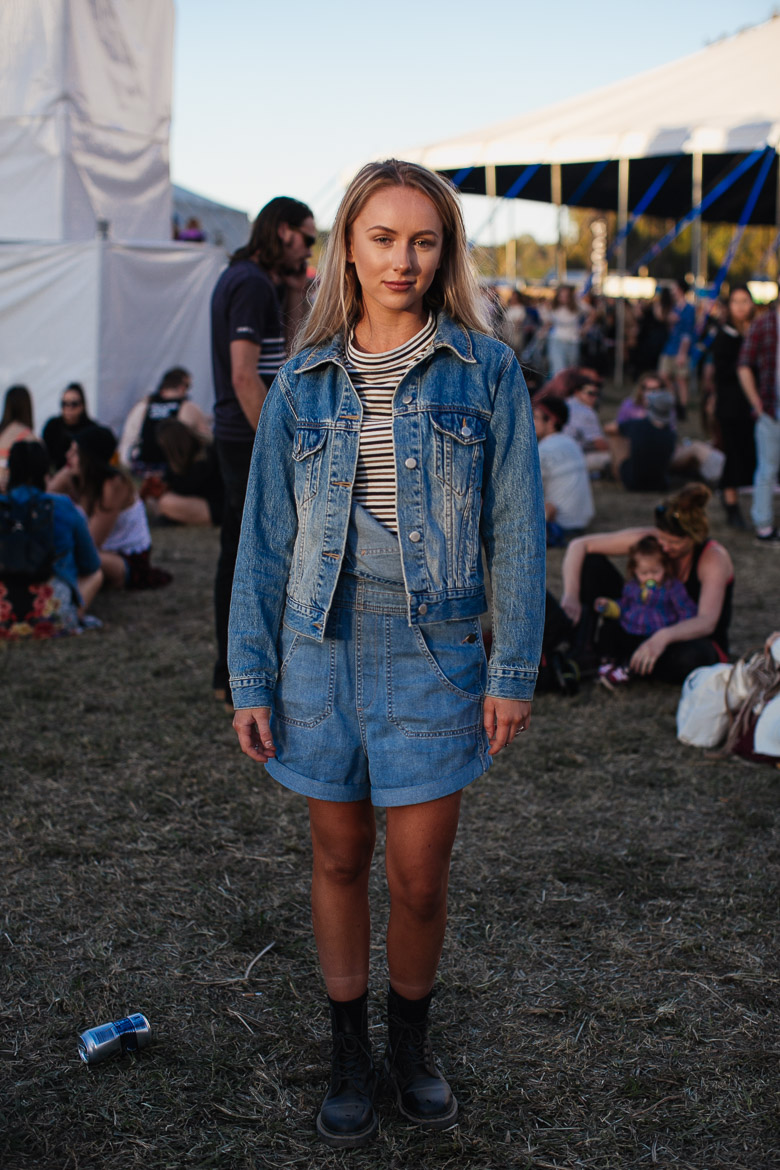 Double denim, stripes, boots and a very good looking person. A classic combination of nice things that can't go wrong.
Shop the All About Eve Peggie denim jacket right here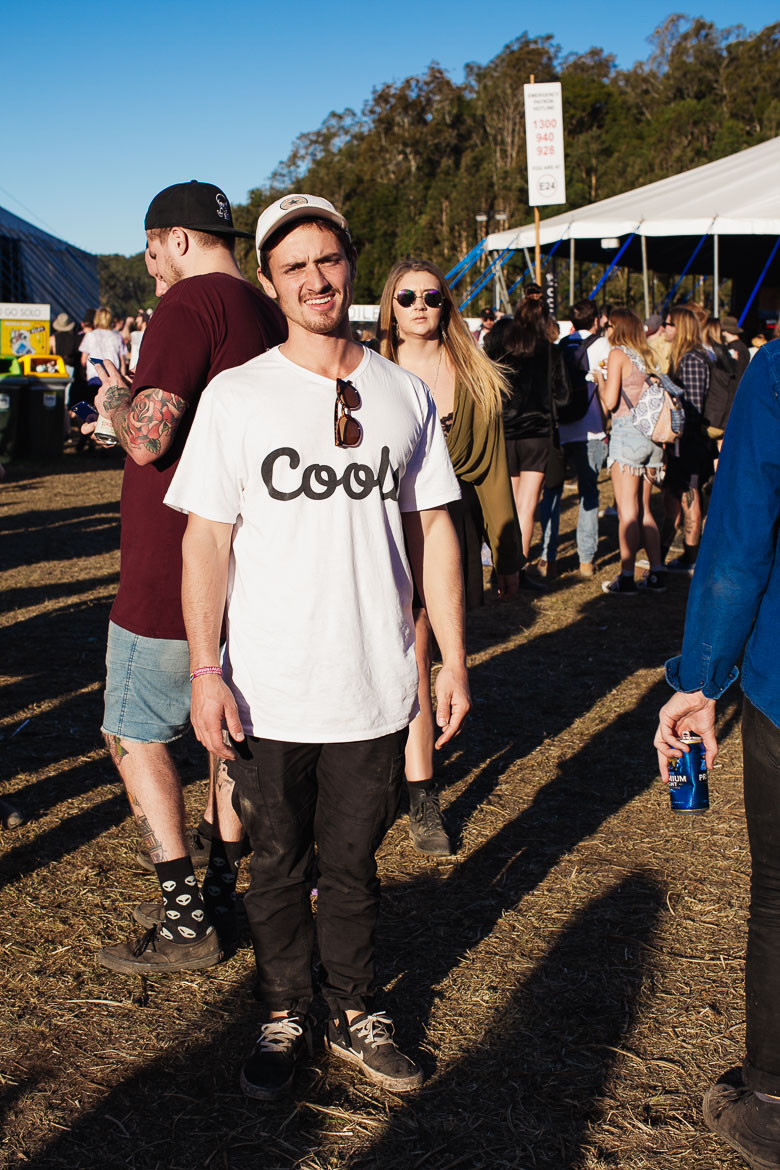 Black and white, yin and yang with Barney Cools' classic logo tee to boot. Shouts to old mate in the background with the extra-terrestrial socks.
Purchase the Barney Cools white tee right here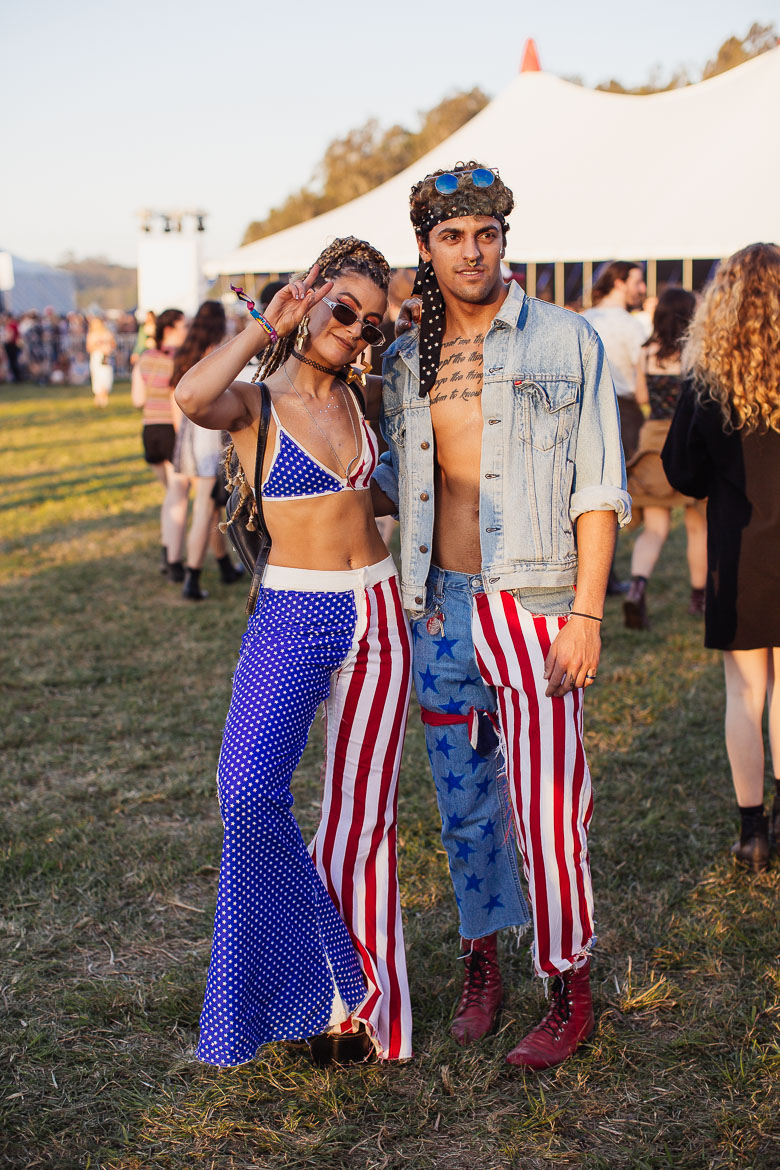 Stars and stripes forever! From Polo Sport to Ralph Lauren, the United States flag has been a longtime staple in sportswear and fashion at large. Juelz Santana famously wore an all-American outfit in the video for 'Dipset Anthem', and this couple took it to the next level with their patriotic garments. We'll pledge allegiance to this outfit.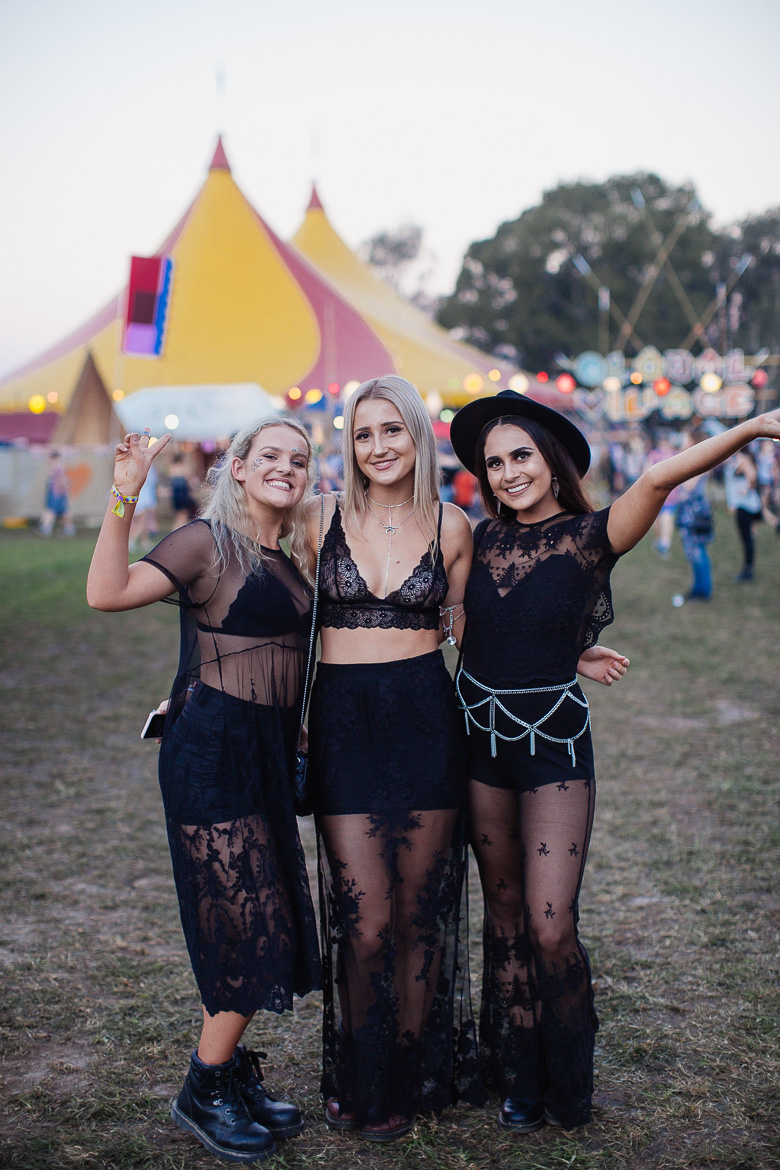 With so much colour and so many sequins at Splendour In The Grass, sometimes it's good to tone it down, release your inner goth and wish that Placebo were playing at the festival. With just the right amount of lace and mesh, this all black everything entourage do funeral chic with pleasantly morbid results.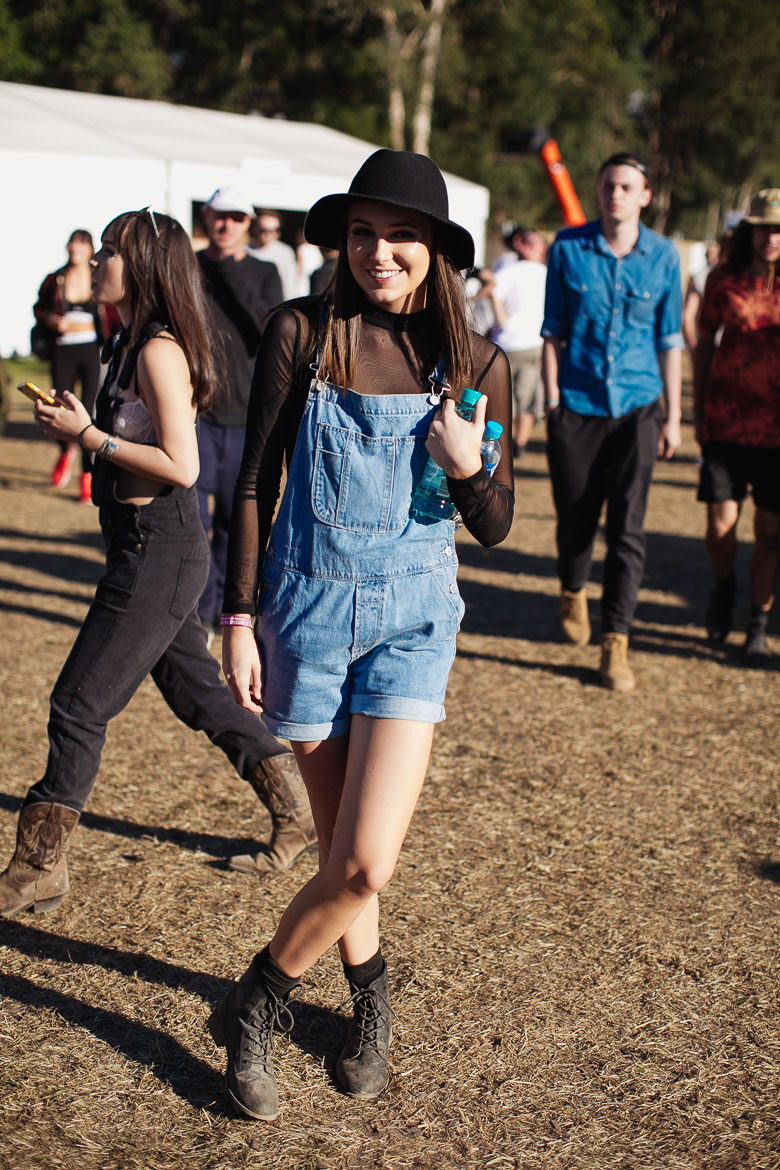 A wide-brimmed hat for premium sun protection and not one, but two bottles of water. This is the sort of responsible friend you need at a festival when you're vomiting in a bush or getting trampled at Golden Features. Your mother would like you to attend Splendour In The Grass with this person.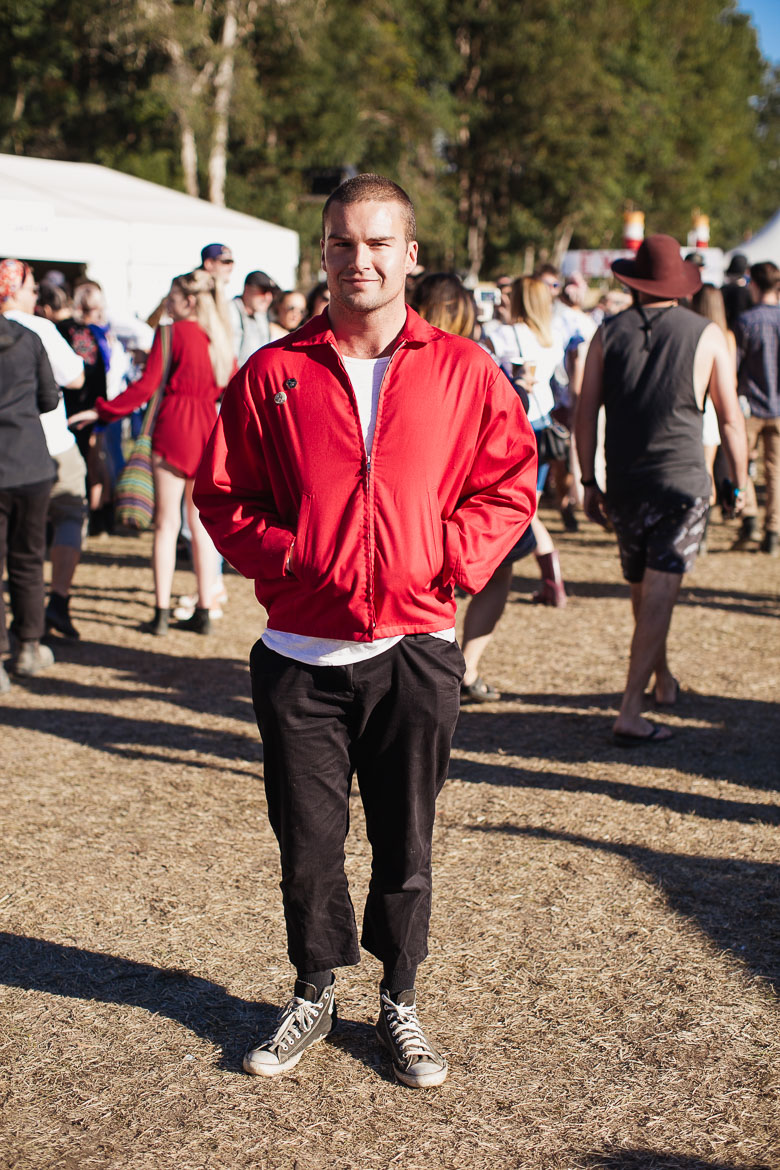 Here we see some strong colour-blocking and cropped pants to just the right height. Old mate isn't getting lost with a red jacket this audacious, but evens it out with turnt-down layers. Life is about balance. This man is a philosopher.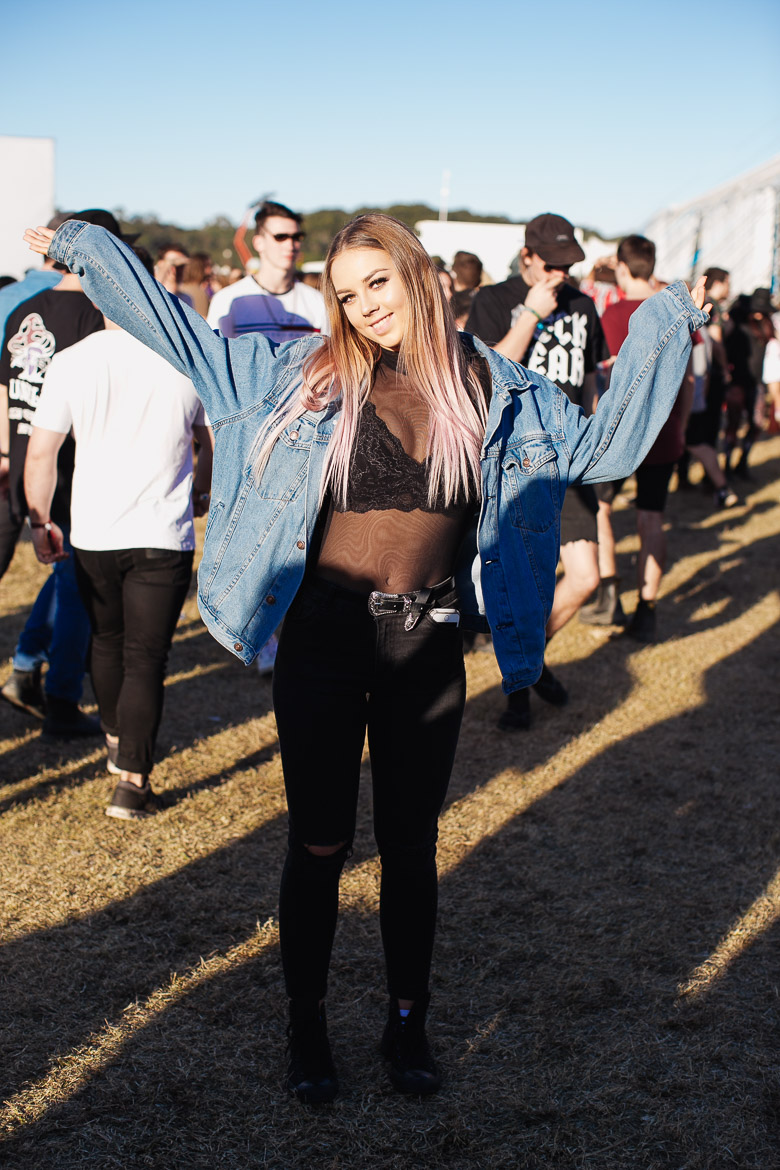 Yes, this lady looks pretty fantastic but let's not forget old mate in the background with Stone Cold Steve Austin's 'FUCK FEAR DRINK BEER' shirt. A true hero of the people, watch this classic WWF video and Stone Cold Stunner someone at work today.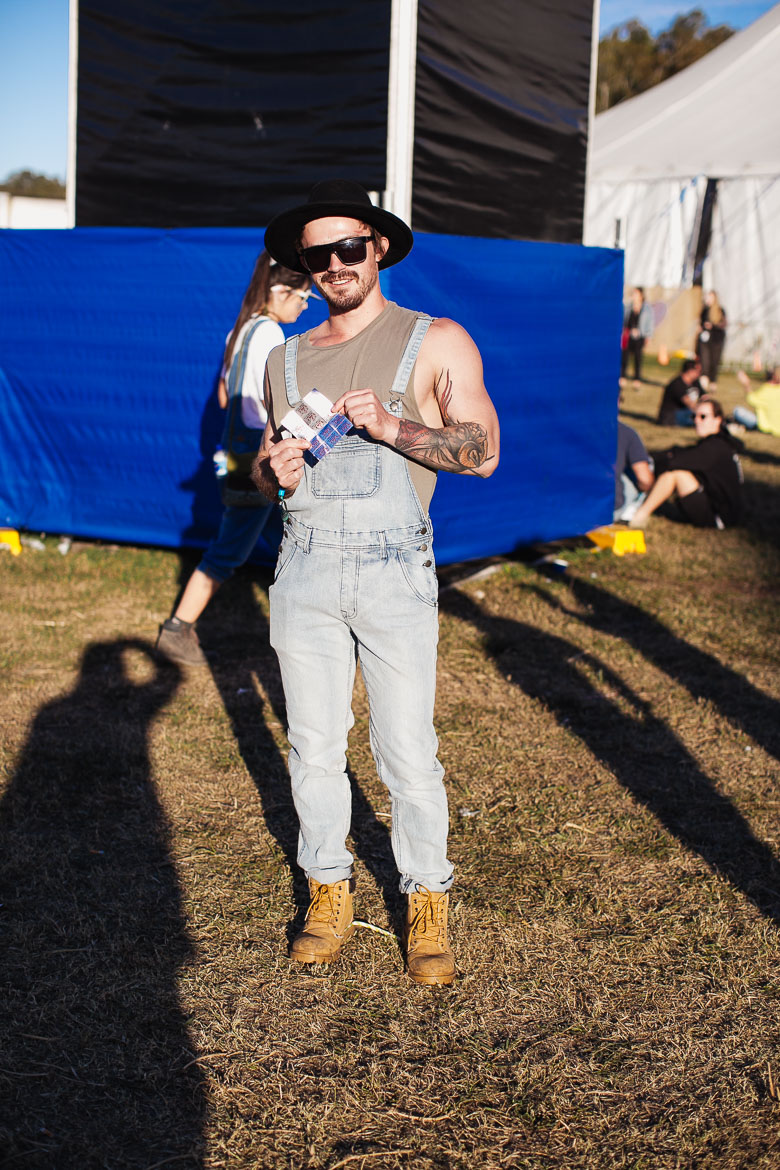 This fine gentleman wears a wide brimmed hat and a sleeveless tee mixed with overalls and wheat boots. This is Bondi chic meets tradie swag, wash down a meat pie with sugar-free coconut water.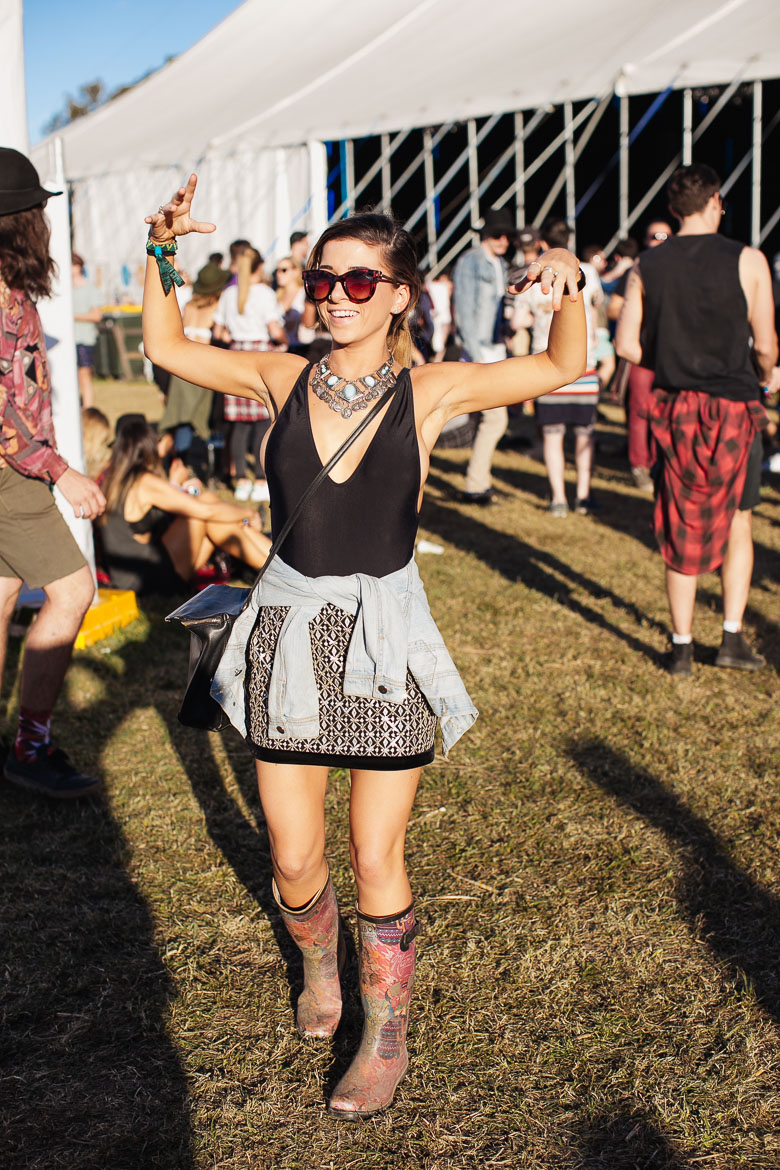 Statement necklace, statement skirt, statement boots. So many statements and a mid-rave pose, we're into it.