Tyson made millions largely from the sale of his ear-shaped edible marijuana candies…
Mike Tyson has revealed the millions he's made as a result of biting Evander Holyfield's ear during the pair's infamous boxing match in 1997. Fans will recall that the so-called Bite Fight led to Tyson's boxing licence being revoked, which incurred a $3 million fine and the temporary suspension of the boxer's career. 
Now, Tyson has detailed the profits he's accrued since that Holyfield match, during a recent interview on the Checc-N-In Podcast. The boxer revealed that the sale of products and publicity relating to the bite have earned him $30 million dollars, including from an ear-shaped cannabis candy sold via his company The Mike Bites. "I make so much off some fucking ears," Tyson said. 
https://www.youtube.com/watch?v=zKPMVex-UKk
"Listen, I made so much money because I got fined $3 million for that, [but] I might've made $30 million since that happened, from that bite alone. From taking pictures [pretending] to bite heads and all that shit." Tyson later elaborated on the demographic of his ear-related clientele, revealing that "white people wanted me to bite their ear," after stressing "how important that [boxing match] was for people."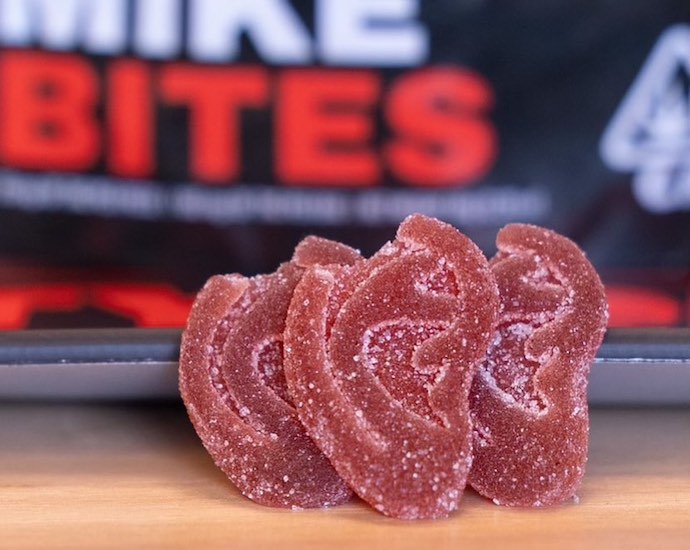 Tyson later claimed that he'd "tripled" the amount of his initial fine, before doubling-down on his decision to clip Holyfield's ear in the first place. Referencing the money he's made since the incident, Tyson said the bite "was the best thing I ever did…I bit that guy's ear right." Tyson's comments come in the wake of Mike, a Hulu series chronicling the boxer's life which was released in August of this year. 
https://www.youtube.com/watch?v=QR6kkR5UPRA
In a since-deleted Instagram post, Tyson criticised the series as "tone-deaf cultural misappropriation", instead directing fans to watch the upcoming film biopic starring Jamie Foxx and directed by Martin Scorsese.