All images by Aedan O'Donnell
We pick through some wax pizzas with the Leimbach brothers.
2019 is shaping up to be a big one for Oli and Louis Leimbach, AKA Lime Cordiale. The brothers have announced another edition of their 'The Squeeze' festival, dropped dates for their debut European tour, and released two quality singles; 'Money' and 'Inappropriate Behaviour' – not too shabby considering it's still only May.
There most recent tune 'Inappropriate Behaviour' is a perfect slice of chilled out indie-rock that you'll be singing along to after a couple of spins and dancing along to after a couple of seconds. The video clip, which features none other than Michael Chugg, sees the guys take to the studio to work with a "too big for her boots" producer, resulting in some of those classic Lime Cordiale giggles.
https://www.youtube.com/watch?v=ivwGypWTrYY&feature=youtu.be
Pretty impressive right? It seems only a matter of time before Lime Cordiale cement themselves as one of the biggest acts in Australia, so we thought we'd pin them down and chat about some of their most treasured licorice disks. Check it out below and head here for tickets/info on The Squeeze: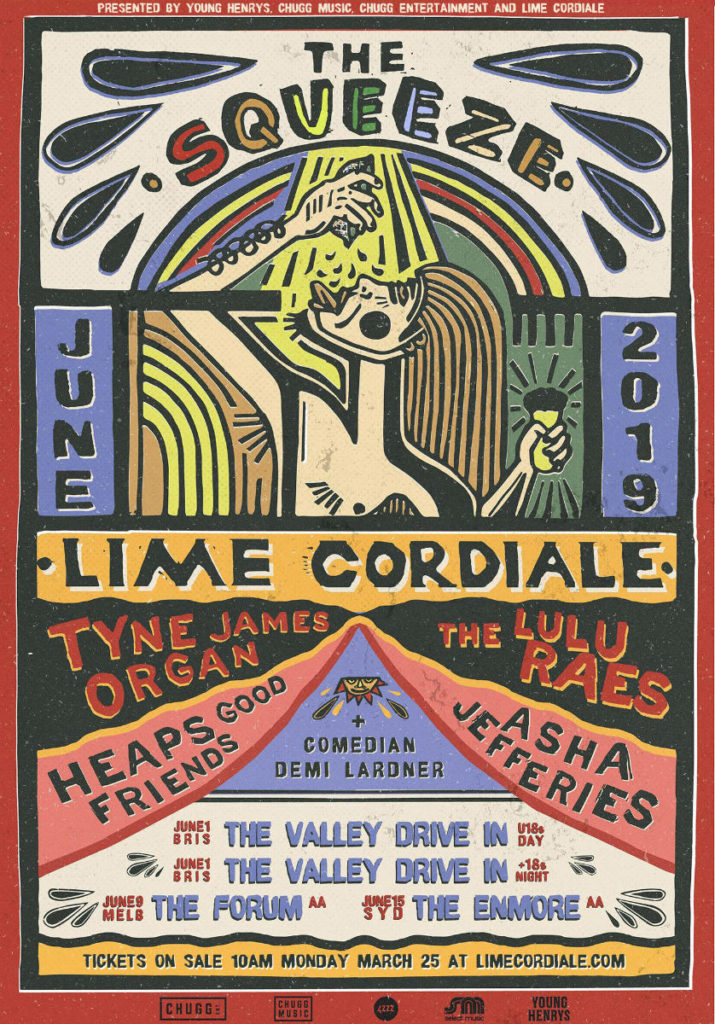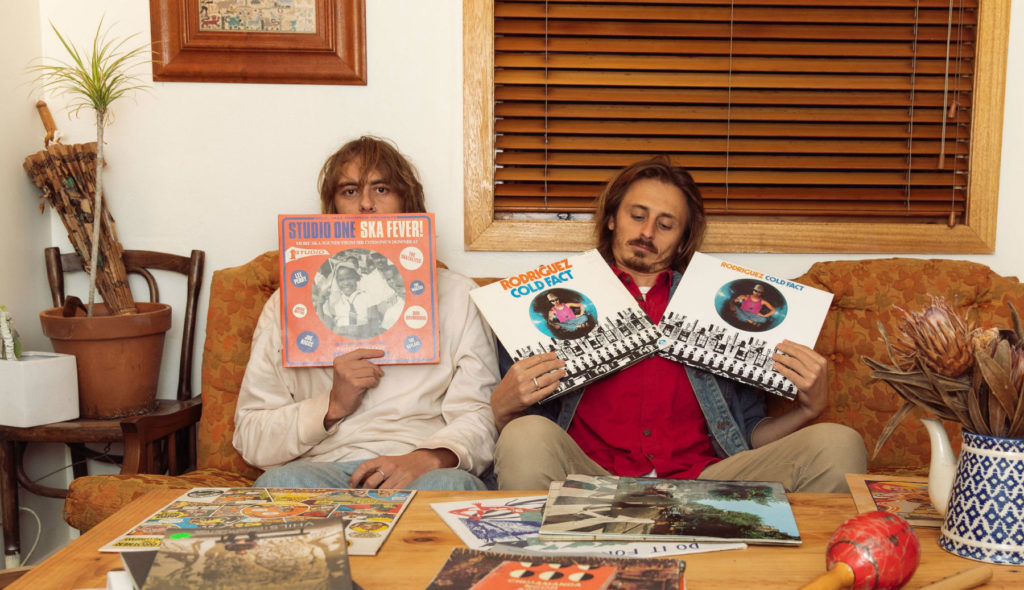 Rodriguez – Cold Fact
"I've got two versions of this. A friend give me a small pile of records that she didn't really want anymore and this Rodriguez one was in there. It was literally a week or so before that Rodriguez doco came out, so no-one really knew who Rodriguez was, in Australia," Oli says.
"Then that doco came out and I went to a record store and saw the same record in the store for a few hundred bucks, so it's pretty nice having this original one. The re-issued version of it is a bit too snazzy and white and crisp-looking. The other one, I don't know, you can see that it's all old. To me its sounds different as well but I'm not sure."
Various Artists – Studio One Ska Fever
"It's just a compilation record. It's not anything special, it's not like some big famous all like vintage record or something. It's just the first one that I ever got… You put it on in the morning, and it just makes your day so great. It's got Lee Perry, The Soul Brothers, Hugh Godfrey, the Wailers, it's just the best," Louis says.
"It's just the crackliest thing ever. It's a cool party album as well. You put it on, invite a couple of people back to your house or something and it gets it going, when you want to dance. It just kind of wakes you up, I guess."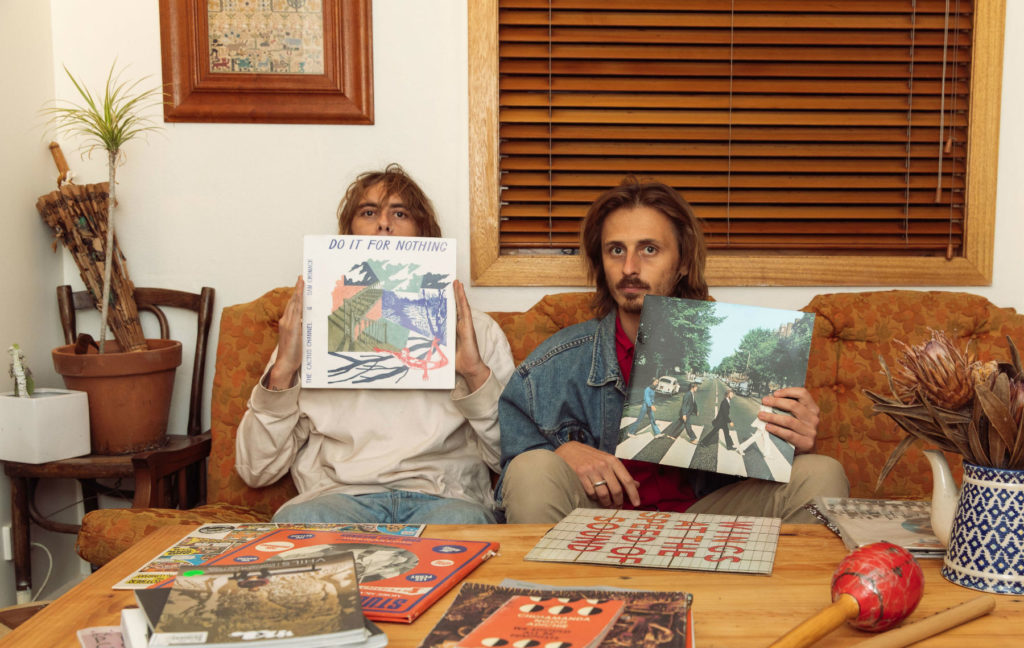 The Beatles – Abbey Road
"Abbey Road has been my go to when putting The Beatles on so I know it back to front. Louis and I went to London when I was about 18 and he was about 16, and we went to Abbey Road. I think our mum was like, "oh quick let's just nip out and get a photo." We did it all really quickly and then looked at the photos and realised we had done it the wrong way round, like facing the wrong way. That was pretty embarrassing. I don't have a good Abbey Road photo," Oli laughs.
The Cactus Channel & Sam Cromack – Do It For Nothing
"It's just The Cactus Channel, who are a Melbourne instrumental band, and Sam Cromack. I don't really know much about them, but I just went to see them at Civic Underground and it was bloody amazing. Sam Cromack is obviously the lead singer of Ball Park Music, and The Cactus Channel are a bunch of talented lads, and just did this record together and it's really good. Bloody cool," Louis says.
"Anyway, the reason I have the record is, because this girl that I went with didn't know the band, but likes talking to people, and they gave her a record and signed it. So it says on the back, hey "Elise, Legend, thanks for coming and supporting." She didn't want it so she just gave it to me."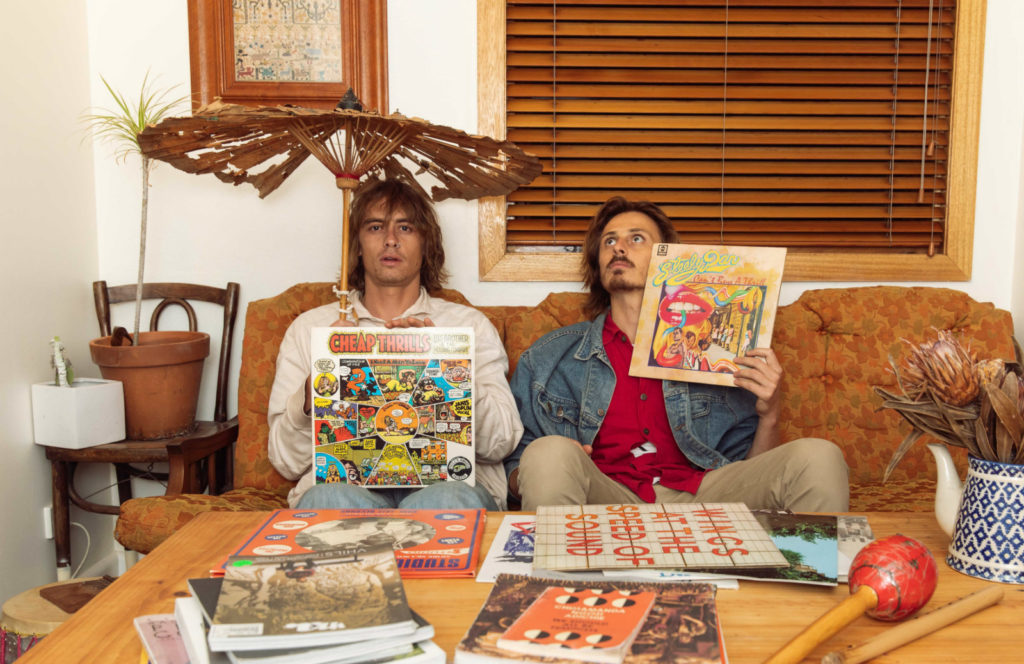 Steely Dan – Can't Buy A Thrill
"A friend came over the States and put on that 'Dirty Work' song and, you know, it's just one of those songs that kind of hits you real hard from the beginning. It cranks, it's got a really beautiful organ at the very start and, I don't know, it's just really struck me as my type of song. That's when I discovered Steely Dan and realised that you sometimes discover an artist thinking that no-one else knows them, then you realise they are actually a huge artist, and you should have probably known who they were your whole life," Oli says.
Big Brother & The Holding Company – Cheap Thrills
"This record was given to me, in the same batch of records that Oli got his Rodriguez record in – a good little batch of records. I've actually got the original art work of this on my wall. My sister gave it to me when I was about 20. She decided this is my favorite painting, so I've got the Robert Crumb artwork on my wall, which is pretty cool," Louis says.